Contents
---
---
Celebrities often become an inspiration for brides gathering their wedding image bit by bit. Weddings of Russian stars set new trends, and famous brides demonstrate what is fashionable this season. After each celebration of celebrities, we have long considered wedding images of stars: their outfits, hairstyles and makeup. Today, the Wedding.ws portal will tell you about the hairstyles that the star brides of the Russian show business had on one of the most important days of their life. Let's study the photos together and decide which Russian celebrity had the most successful and spectacular wedding hairstyle. If you choose a wedding image for yourself, then this article will definitely be useful for you!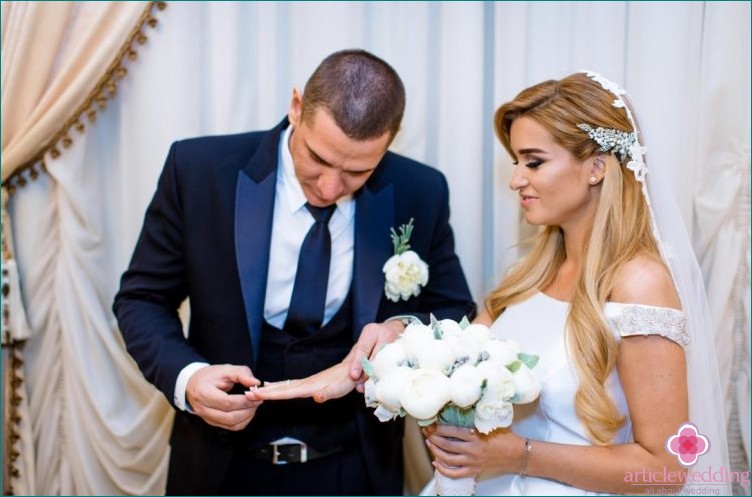 Hairstyles with her hair for a wedding with Russian stars
Wedding hairstyles of stars with loose hair always gladly copied the bride. Curls, small curls or straight - for every taste. Let's look at our celebrities, who also chose a hairstyle with her hair down, how beautiful the image turned out, and did it fit the wedding dresses of the stars? We offer you photos of weddings and images of Russian stars.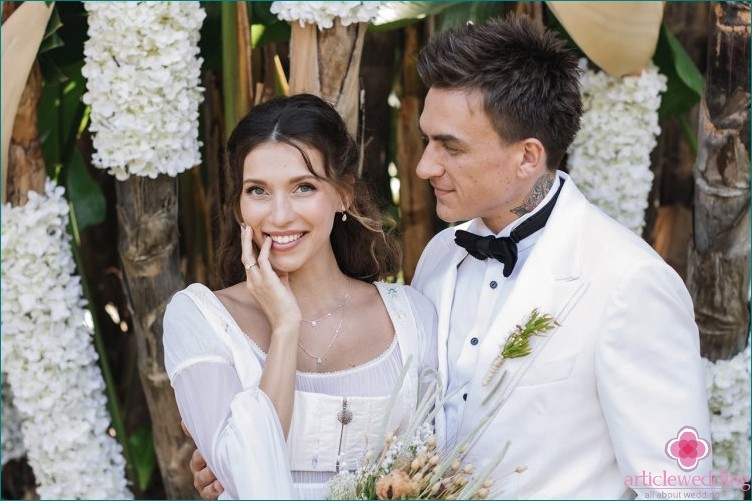 Ksenia Sobchak
For her wedding with Konstantin Bogomolov, Ksenia chose a hairstyle with light waves and loose hair. For such a length of hair and for the image of the famous host, this was an ideal option. Ksenia, whom we are not used to seeing feminine and tender, created just such a wedding image for herself, and he definitely succeeded!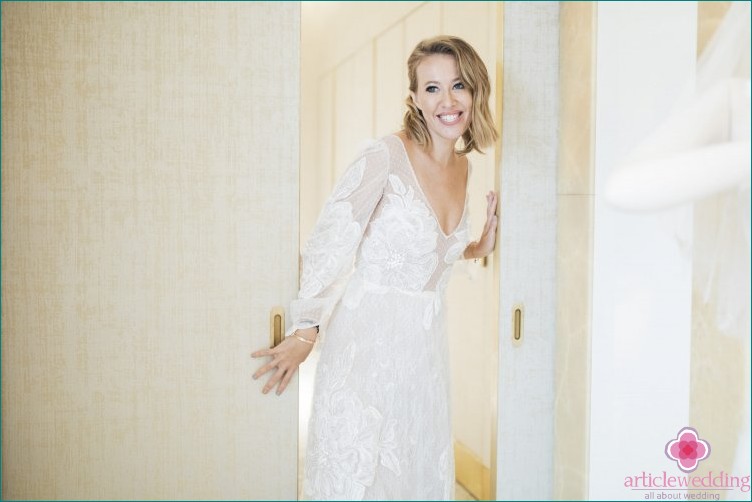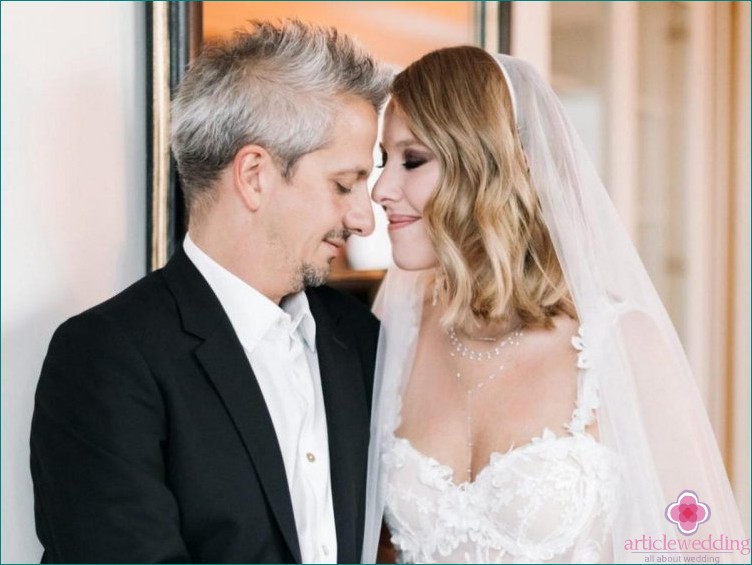 Ksenia Borodina
Another stellar TV presenter chose the option of a wedding hairstyle with her hair loose. True, Borodina's hair was long on her wedding day and her face was slightly tucked back. The result was a very gentle and romantic image. Hairstyle blends perfectly with her sleek dress and nude makeup.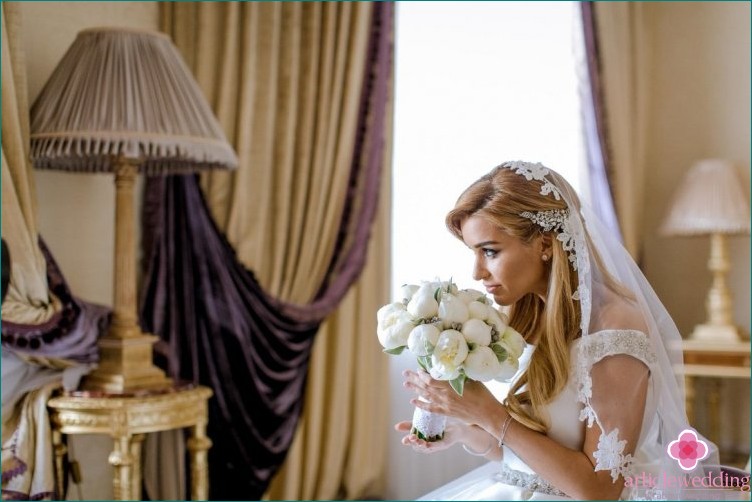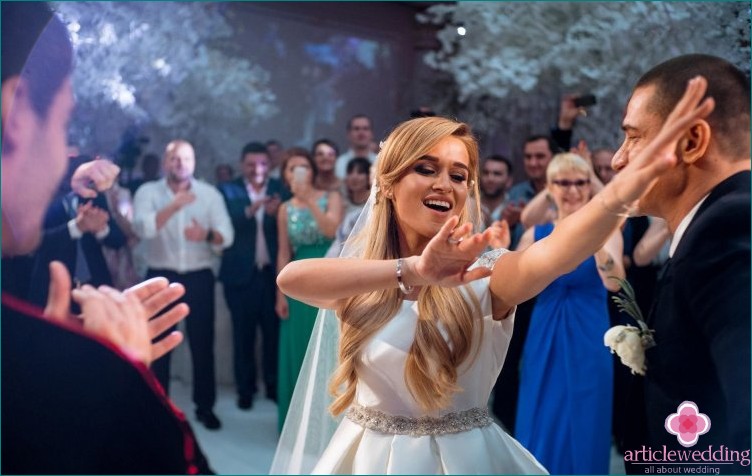 Anastasia Kostenko
Fans of Olga Buzova dubbed the girl a lover and carefully watched the wedding of Anastasia and Dmitry Tarasov. The girl chose a hairstyle with her hair and curls that were neatly combed back. The image turned out to be feminine, but with character. However, girls need to be careful when choosing such a hairstyle. It is only suitable for those who can afford to open their foreheads..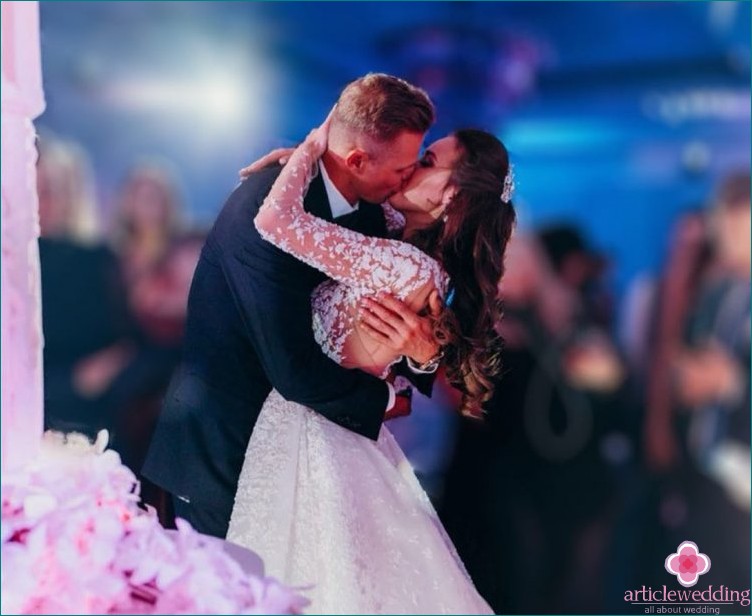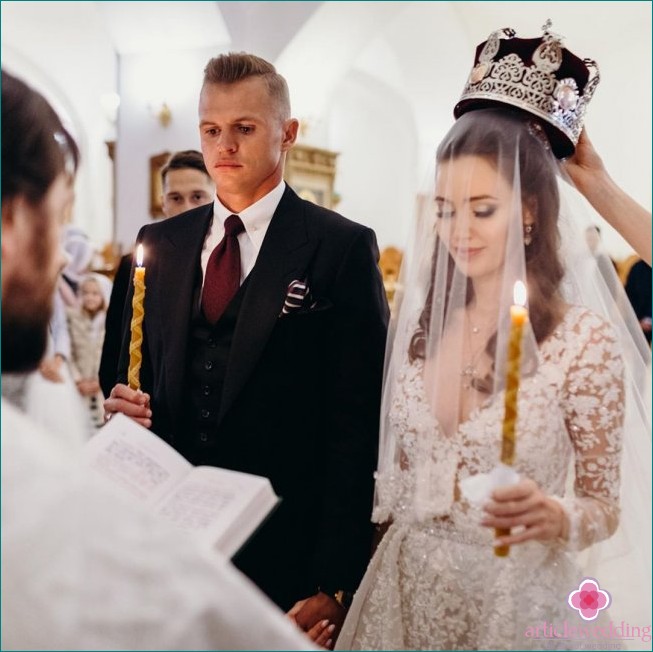 Lena Kuletskaya
For many years, fans of Dima Bilan have been waiting for them with Elena's wedding. But the wedding of the model took place with a completely different man. And for her wedding look, the beauty chose a hairstyle with light and gentle waves on her loose hair. This styling will suit most brides. She will help you create a romantic look..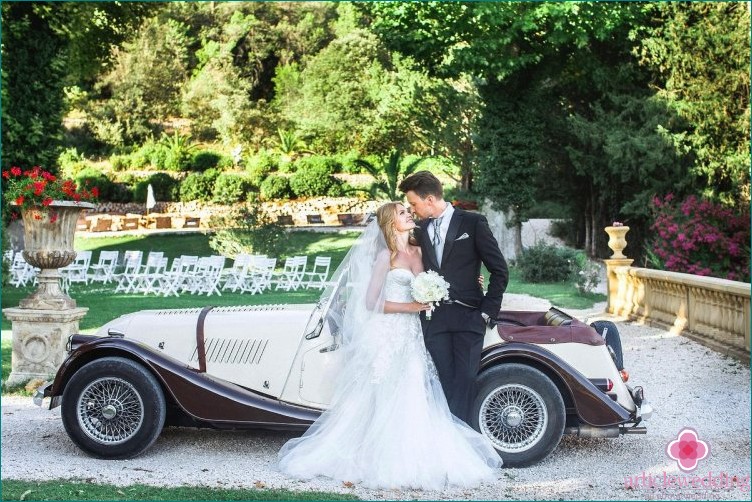 Hairstyles with collected hair from famous Russian brides
Celebrity bridal hairstyles are now gaining particular popularity. Stylists offer numerous varieties of bunches. Tall and short, tightly assembled and completely careless, they can suit absolutely any bride. And celebrity wedding hairstyles will always discuss and copy brides from around the world. Let's now find out and see the photos of the stars who chose wedding hairstyles with collected hair.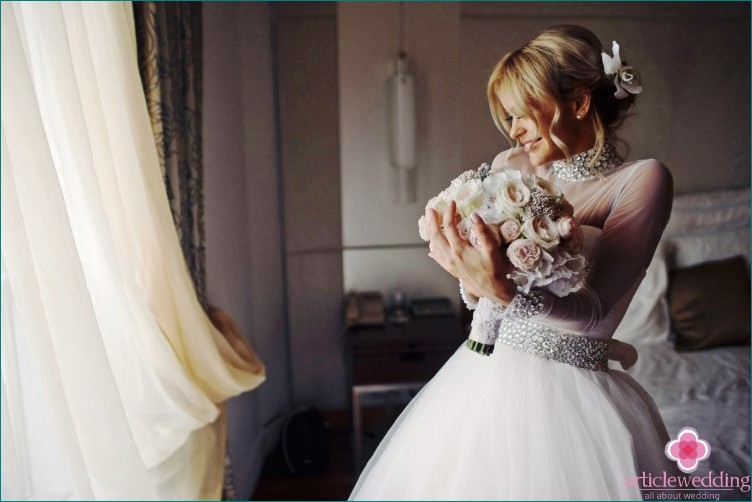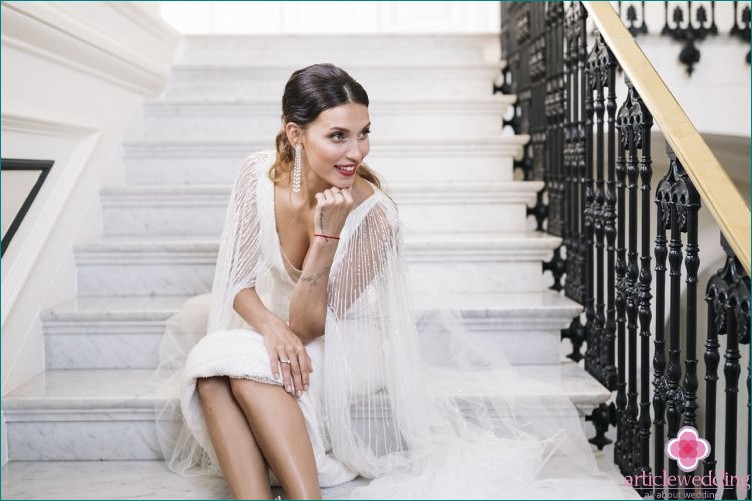 Paulina Andreeva
For her wedding image, the actress chose the collected hair. Not quite a bunch, but under the veil they were practically not noticeable. A very neat, restrained and gentle image turned out to be created by Paulina and her stylists. The wedding hairstyle and the whole image of this star will definitely be copied by more than one girl.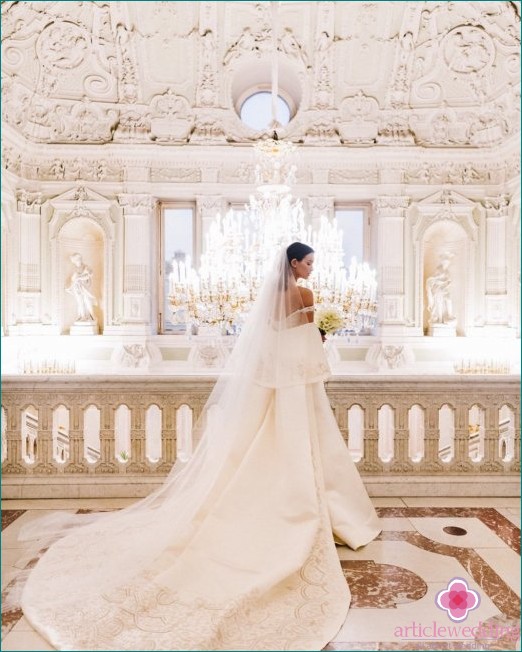 Regina Todorenko
Fans of the couple were looking forward to the wedding of Regina and Vlad Topalov. As we see in the photo, the celebrity chose an unusual hairstyle for the bride - a tail. Few people manage to make such a hairstyle beautiful and worthy of such an event. But Regina's stylists succeeded. The bride looked luxurious! The hairstyle is ideal for those girls who want to look on this day not only feminine, but also stylish. And it's not difficult to do it yourself.
Nastya Kamensky
This singer has always had a great taste and sense of style. Not surprisingly, her wedding look was perfect. As always, Nastya was feminine and sexy. The collected hairstyle and several strands in the face complemented her refined image.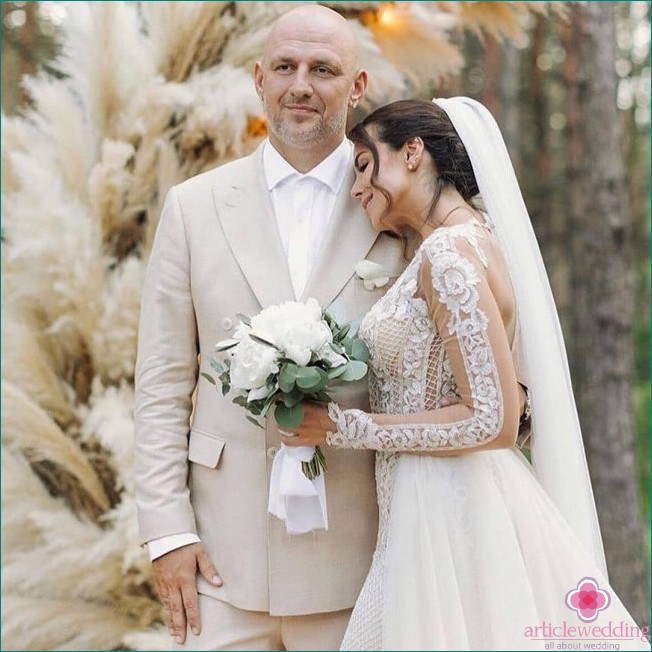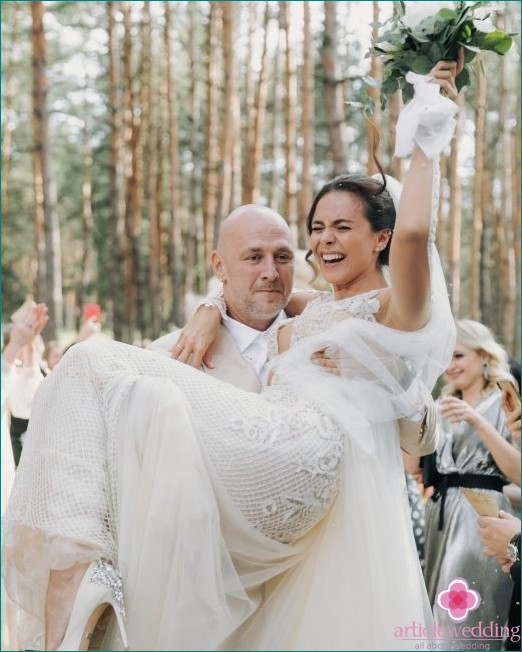 Anna Khilkevich
The miniature beauty Anna chose a beautiful and delicate bunch for herself as a wedding hairstyle. The actress set the trend for such light and slightly careless bunches among brides. With her magnificent dress and delicate make-up, the image was incredibly feminine..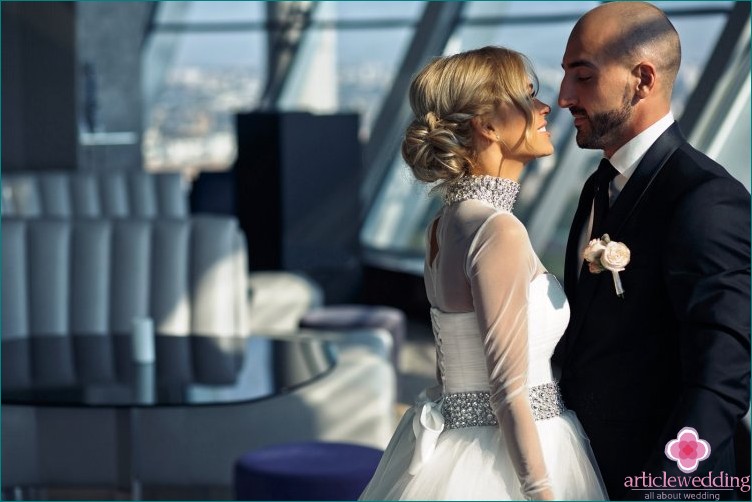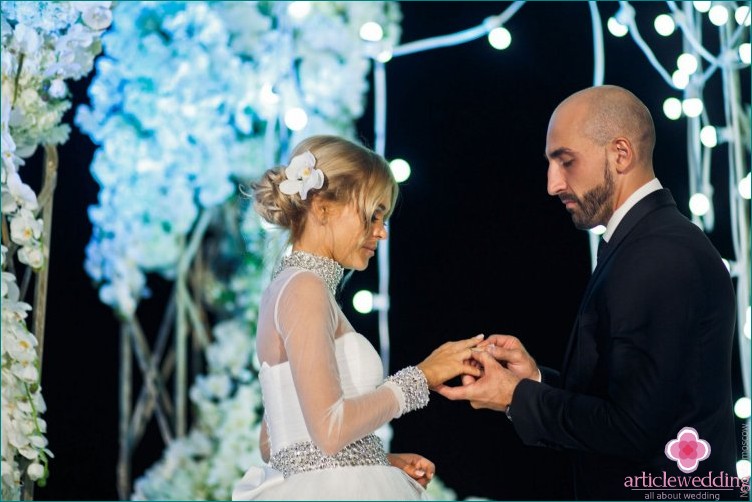 Tatyana Navka
The scope of this wedding was not equal, but Tatyana chose a rather restrained image for herself. There was a veil on the bride's head, and she covered her head so that her hair was practically invisible. Hair was bundled. Hairstyle fits perfectly into the image of the skater.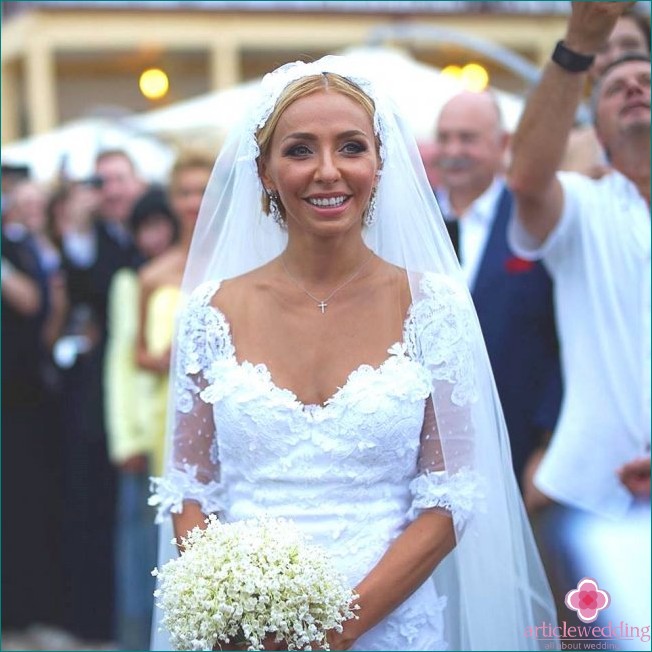 We told you about Russian stars and their wedding hairstyles and showed photos. If you read the entire article, then you can probably choose among the listed options suitable for yourself. The portal will always help you with the choice of image and the solution of any issues related to the organization of the wedding. And also we are always aware of the latest trends, both in wedding dresses of Hollywood stars, and in the images of Russian star brides.