Since you are not the only and far from the first who makes such an offer, there is nothing to be afraid of, the wedding portal www.articlewedding.com is sure. But, in any case, you need to consider a number of important points before saying the magic words to your chosen one.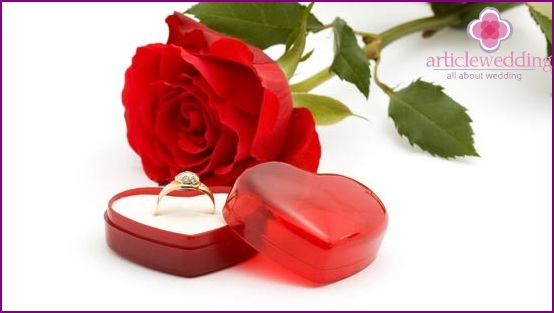 What should be done?
Discuss readiness for family life
Make sure that you and your sweetheart discussed and made a serious decision to get married, that you both want this and you have the same perception of family life. Make sure of your chances of victory, and also that she will say the cherished «Yes». Otherwise, a completely opposite situation may arise with unpleasant consequences..
Prepare a wedding ring
Remember that the engagement ring that you give to your beloved will be worn for a very long time, so you should try to choose such an important gift. If you are not sure that she will like the ring that you choose to your taste, then seek the advice of her mother, best friend or sister. But here, be careful not to let anyone talk about your plans. If you decide that you can do it yourself - great! Find out about your favorite preferences, for example, during a joint shopping trip.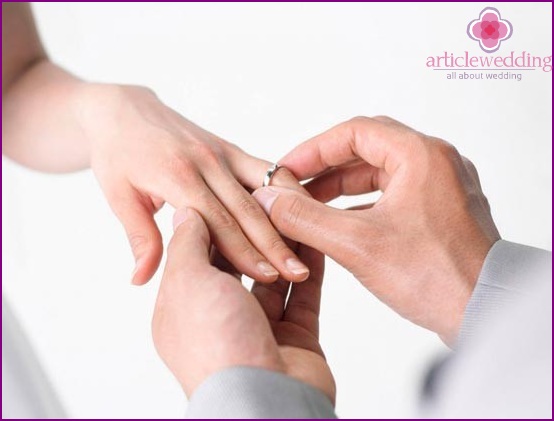 To surprise her
Try to keep all plans a secret until an important event, if you really want to surprise your chosen one and take her by surprise in the positive sense of the word. It is an unexpected proposal that will cause a storm of positive and real emotions. Moreover, an original and detailed thought-out proposal of a hand and a heart will be remembered for many years. And, perhaps, it will become your family story of happy and mutual love. It's worth trying.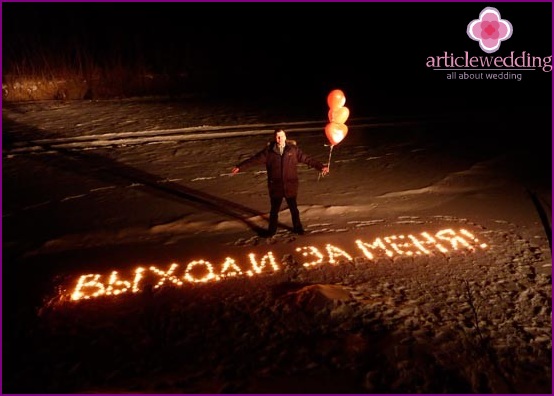 Explain why she
Before asking your main question, be sure to tell your beloved about how much she means to you, about how strong feelings you feel for her, that you don't see the meaning of life without her, that she's the one and only . If you are afraid that at the most crucial moment for both of you, you will forget everything you want to tell her, then make a list with wonderful words of praise addressed to her in advance. The main thing to remember is that you do not need to mumble!
Take a classic pose
Classic is always in fashion. Kneel in front of her, prepare a box with a wedding ring, try not to be embarrassed and ... act! Such a touching and romantic moment will make her heart tremble. Naturally, you can come up with any scenario for such a crucial event, if you are not a proponent of the classics. The choice is yours. You can find a lot of inventive and modern ideas on the website www.articlewedding.com.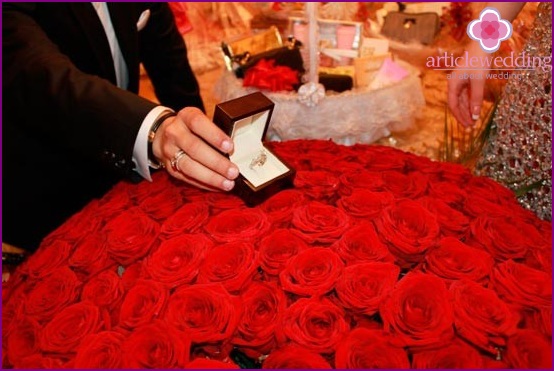 Say the magic words: «Will you marry me? »
It doesn't matter how much you know, whether you know all the habits of your soulmate or not, even the age difference is not as important as the real and sincere feelings of both loving hearts who are ready to give love to each other and the world.