Contents
---
---
A wedding is an event for which not only the newlyweds, but also the guests, are equally carefully prepared. But in addition to a beautiful dress, a smile should also shine with whiteness at a wedding photo shoot. Dental services before the wedding are especially popular, because it is a smile that can become the most beautiful and worthy decoration.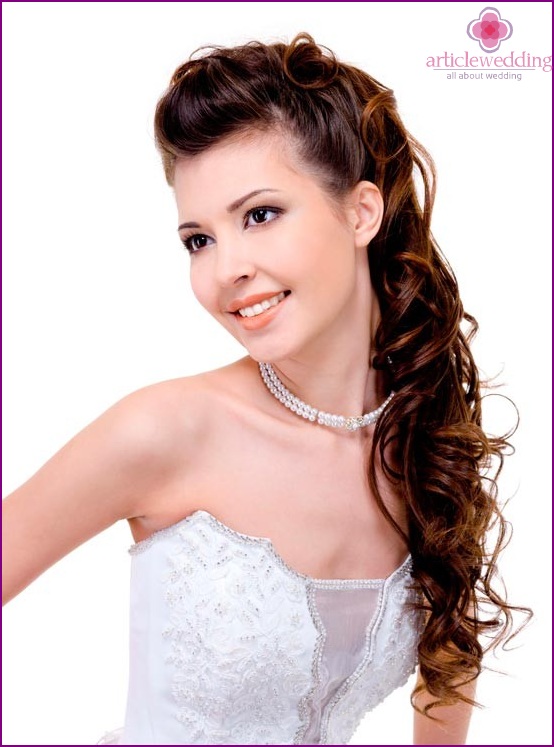 If you can create your own make-up, then with a smile the situation is somewhat more complicated. It may take many months. But as an option, you can take the following emergency measures, which will be a real salvation of a laid-back smile. Here is what modern dentistry has to offer the bride and groom on the eve of the wedding.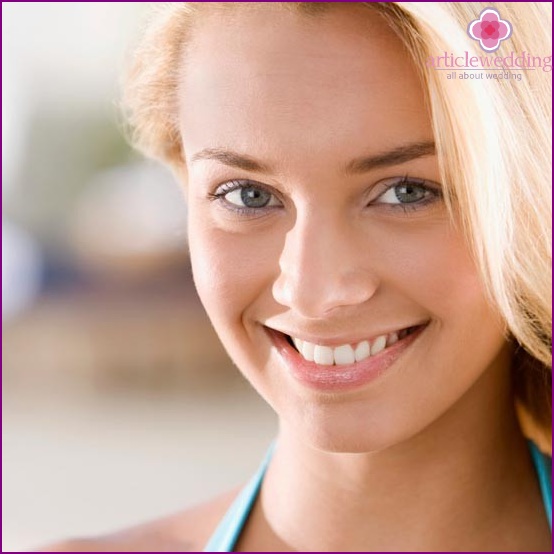 Teeth cleaning
In some cases, to restore beauty and natural whiteness, simple dental cleaning is enough. A few days before the wedding, ultrasonic cleaning and polishing are carried out. This restores the natural whiteness and freshness of the teeth. For brides, jewelry that is fixed on the teeth is also offered. These can be stones of an unusual shape, they do not require special care and are easily removed if necessary, without damaging the tooth enamel..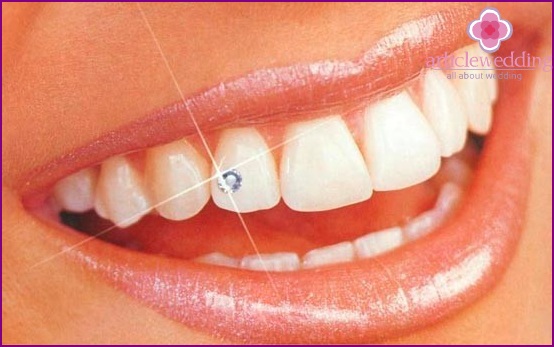 Whitening
If there are no serious problems with the teeth, and only the color does not suit, then you can carry out the bleaching procedure. It represents a chemical effect, so it should be carried out no later than 10 days before the wedding. The effect is simply impressive, the whiteness of the teeth will perfectly match the color of the dress.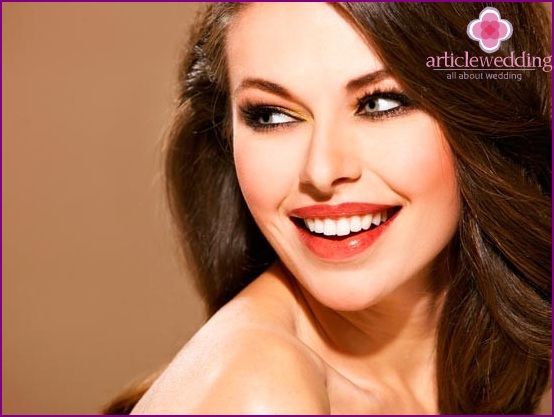 Lamination
If, besides color, the shape of the teeth is also worrying, then the most optimal way to restore it will be to use ceramic pads that are attached to the front of the teeth. In another way, this procedure is called veneers. Thus, you can significantly improve the appearance of the dentition and impress everyone with a beautiful Hollywood smile. Such a procedure is carried out no later than 2 months before the date of the celebration.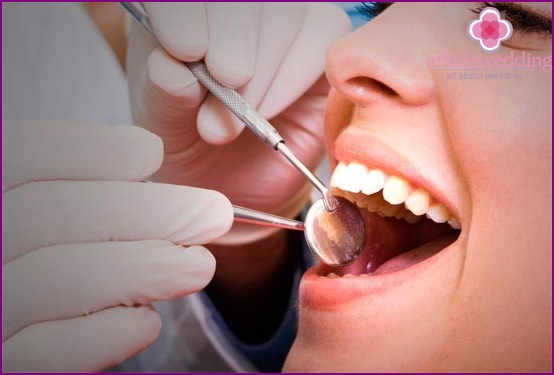 Tooth restoration
The presence of significant defects requires the use of drastic measures in the form of restoration of the dentition using modern ceramic designs. The ideal material in this case is zirconium and lithium disilactate. They are able to bring even the most difficult situation to perfection. This requires the use of computer modeling in each individual case, and proceed to it should be no later than 3 months before the wedding.
A smile at a wedding can amaze everyone with its impeccable radiance, if you choose the right specialist and the method of restoring natural beauty.