Contents
---
---
Brides begin to prepare for the wedding long before it begins, because on this solemn day, you need to look 100%. It is known that beauty requires sacrifice, and in order for the appearance of the bride to be perfect at the wedding, it is necessary to try. A variety of beauty treatments can help you with this. They will make the bride even more charming, radiant and well-groomed. The portal www.articlewedding.com will tell you about the most popular procedures for women before the wedding..
Important rule
Taking care of yourself should give you pleasure, but it's important to remember one thing - complex procedures should not be done shortly before the wedding, as well as before any other important event. Otherwise, it may not be the best for you. Why? Almost all beauty procedures require a certain period of rehabilitation, which takes time. Sometimes it can be just a couple of hours, and sometimes much more. Agree that it is unlikely that the bride wants to be in a situation where you have to hide your red face at your wedding.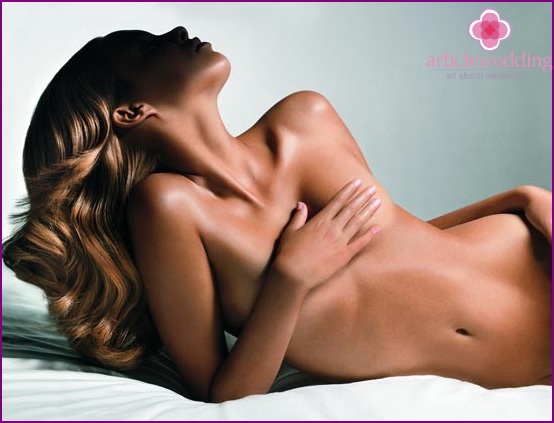 Waxing.
In order to demonstrate a smooth body on the wedding day and on the first wedding night, it is necessary to conduct waxing. Of course, if you have never performed this procedure before, the first time it will be quite painful. However, the bride will immediately appreciate its effectiveness. And after some time, the skin will become less sensitive, and the pain will become less.
Solarium.
How about without a soft tan? Brides acquire season tickets and attend it for a period of time. Only during this beauty procedure, the website www.articlewedding.com advises you not to go too far with a tan. After all, a white dress will further accentuate the color of the skin, and in the end it may look too dark. Moreover, do not forget about the following rule - the bride should start visiting the solarium in a couple of months, otherwise then, wanting to quickly get a tan, you can even get a light burn, which will be accompanied by redness.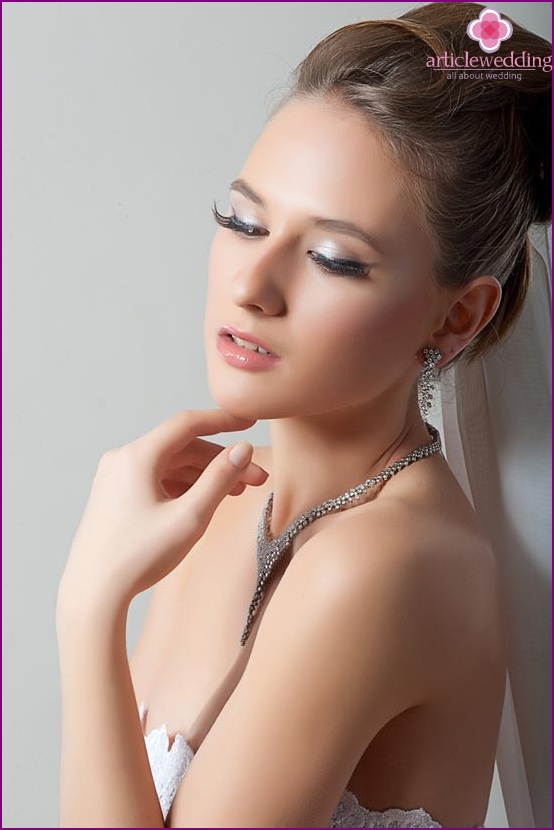 Lip augmentation.
Today it is not necessary to increase lips with Botox. There are other options - contour plastic, lipofilling, tattooing. Contour plastic is a procedure for lip augmentation, which is performed by introducing a special gel based on hyaluronic acid. Lipofilling - its own adipose tissue is used to increase. Tattoo allows you to change the contour of the lips and makes them more seductive, if, of course, the procedure is carried out by a real professional.
Peeling, face cleansing.
In order to make the skin look fresh, young and without any redness, stains, brides carry out special skin care procedures. Among them - peeling, including chemical peeling, and facial cleansing. Despite the fact that today doctors have questions about the effectiveness of these beauty procedures, before the wedding, the girls are very active in cosmetology rooms and make them.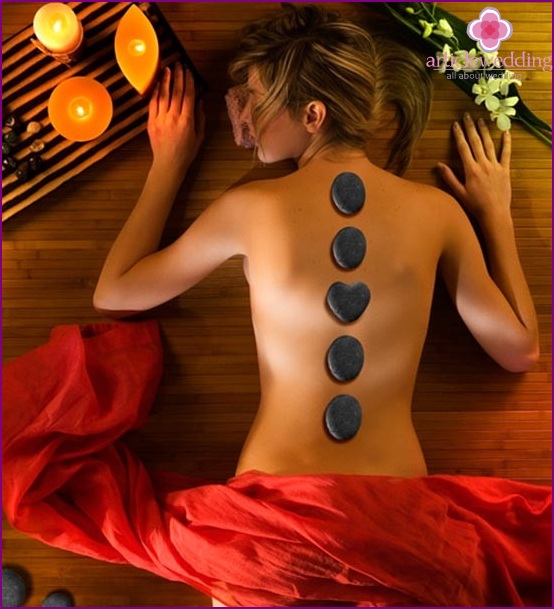 Relax and spa.
Also, a large group of treatments are various relaxing and spa treatments. Full body massages, body wraps, baths - all this will give you great pleasure and help you relax before the wedding.
To be beautiful is a great art. Therefore, start preparing for the wedding in advance, and then on the day of the celebration no one can take your eyes off.