Contents
---
---
A bride's bouquet is not necessarily fresh flowers. Juicy colors of maple leaves can be a worthy alternative. Just imagine: in the hands of the bride roses of incredible colors. Such as no florist has yet deduced. And all because these roses are made from maple leaves. The wedding portal www.articlewedding.com will share the secret.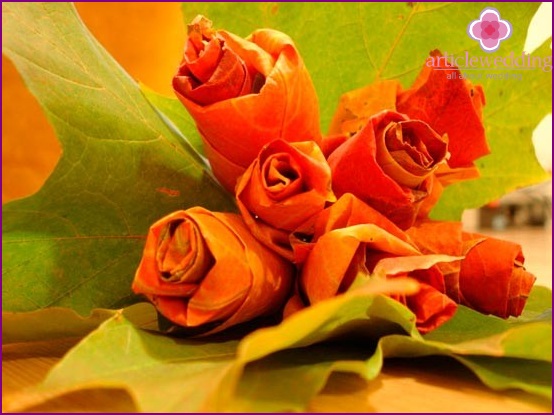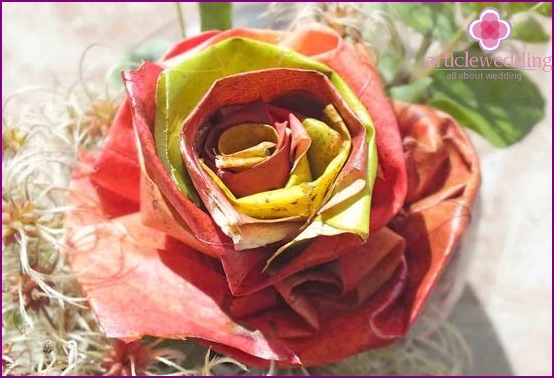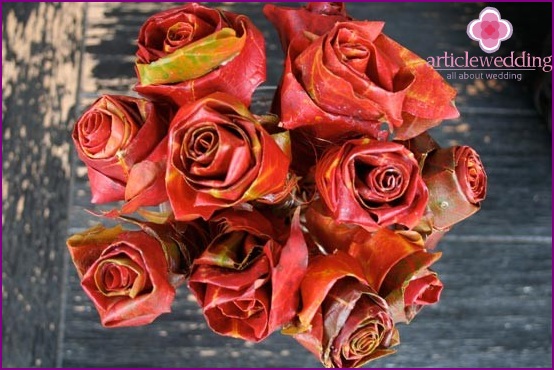 Materials and tools:
maple leaves of different sizes;
branches
wire;
wooden skewers;
fabric tape;
scissors.
Time:
40-60 minutes.
Detailed instructions:
Take the smallest piece. Turn it inside out. We bend to the middle the middle part of the sheet, and on it, overlapping, two protruding lateral parts. Twist into a tube. We got the first part of the flower or the core of the bud.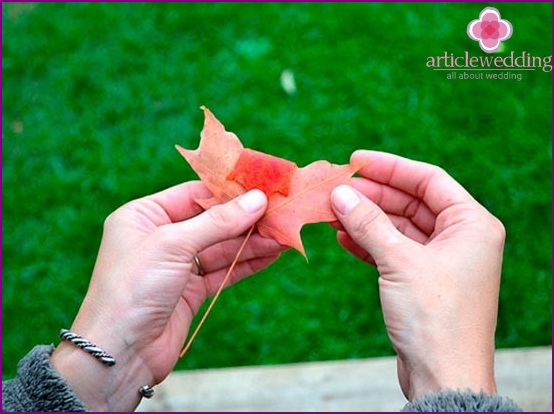 We take the next leaf, a larger size, bend the middle part to the middle. We put our core on it. Bend, in turn, two protruding parts of a large leaf and wrap them with the first part of the flower.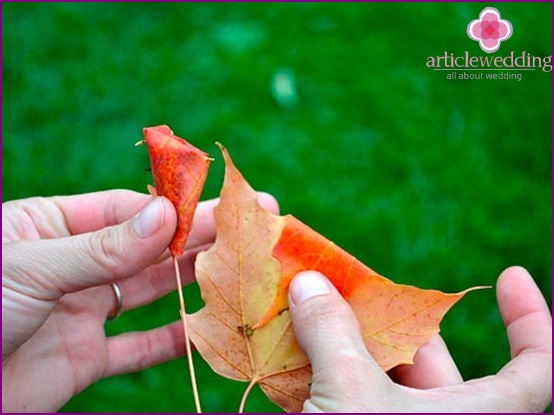 Now it's the turn of the next sheet. We repeat the manipulation with wrapping and carefully monitor that the place of twisting or the seam of the second petal is in the middle of the third. It turns out a peculiar fixation that will prevent the flower from unfolding.
We continue to add petal leaves to the desired flower size. The number of maple leaves for an average rose is 10-11. But you can add to this figure 5, 10, and even 15 if you plan a huge and magnificent bouquet.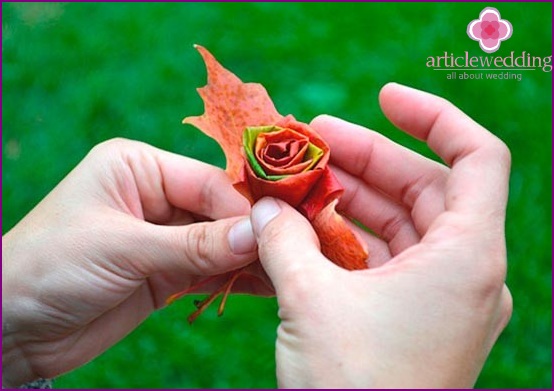 Cloth tape comes into play. Tightly wrap the legs of maple leaves, capturing the lower part of the flower. Carefully substitute the branch of the desired length and continue the lap winding. Instead of branches, you can use wire or a wooden skewer. For reliability, you can flash the base of the flower with a thread in the tone of the tape, capturing leaves.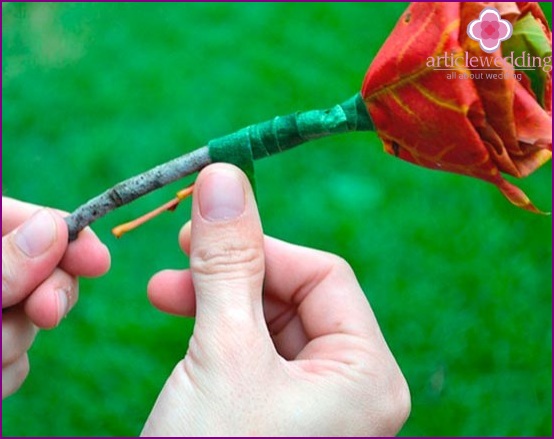 Our beautiful roses from autumn leaves are ready! In the image and likeness we create the necessary number of flowers and make a bouquet. The substrate can also be made from maple leaves. Such a bright bouquet in discreet, delicately cut, waxed paper will look good.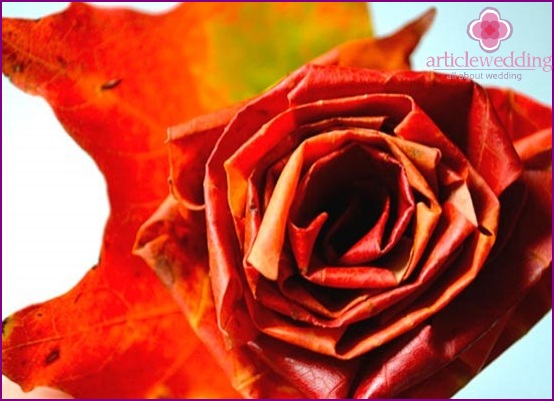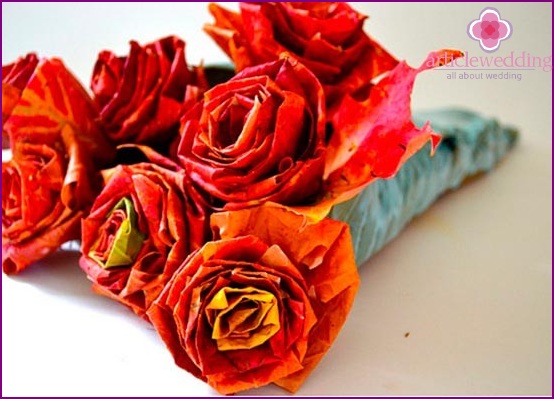 Application options
The most important use case is to decorate the delicate hands of the bride. Such a bouquet will not only support the autumn tone of the wedding, but also add zest to the image of the newlywed. A maple note can and should be supported by the groom's boutonniere. Naturally, you need to choose smaller leaves.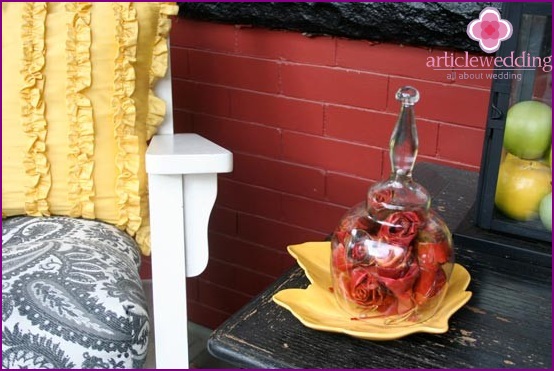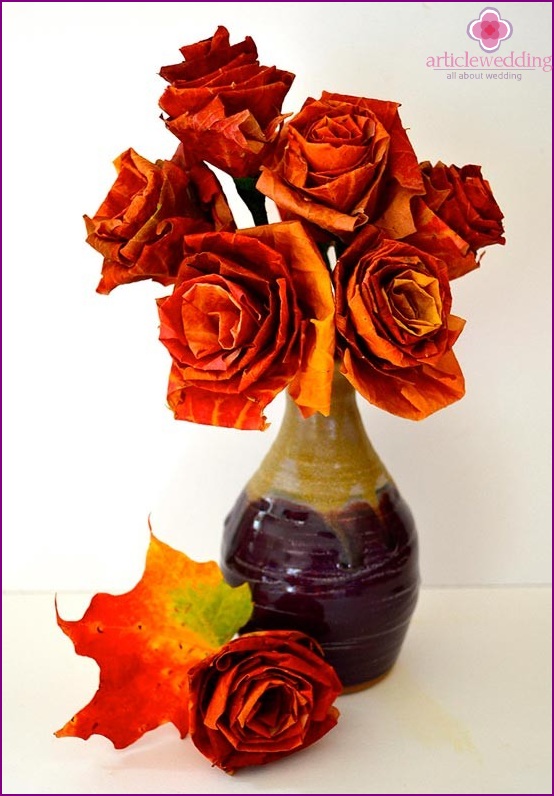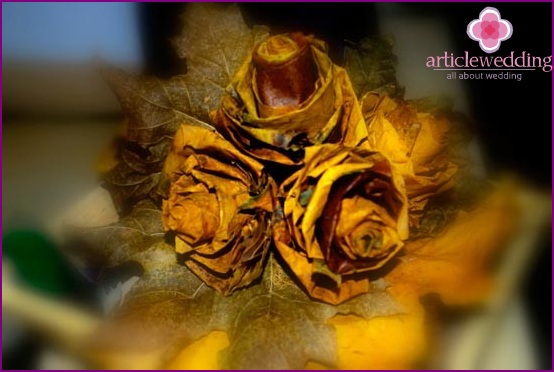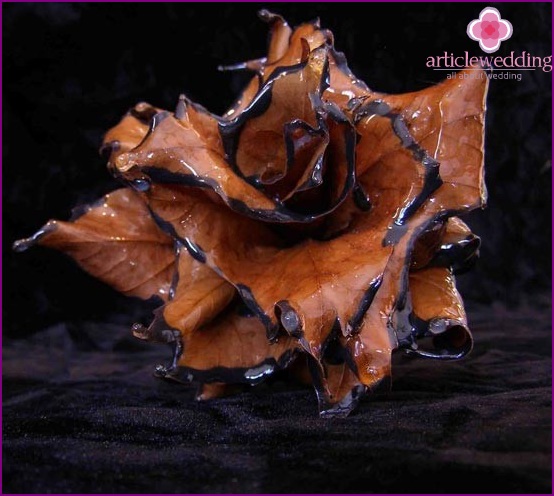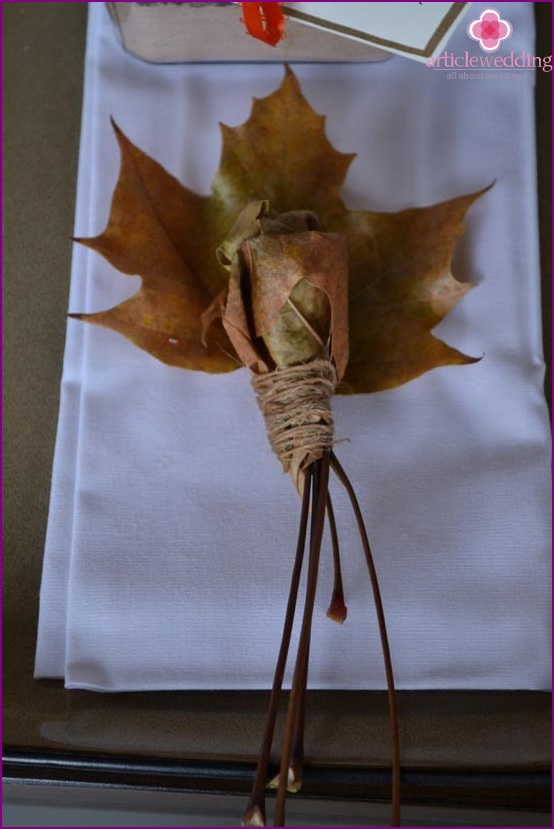 If you have time and desire, the website www.articlewedding.com advises you to make a lot of such unusual bouquets with your own hands and decorate a banquet hall with them as well..