Contents
---
---
Recently, it's already unfashionable to order ready-made bonbonnieres for guests. It is much more interesting to make gifts for guests with their own hands. You can plunge into creative work with your head and feel like a real craftswoman. You yourself can choose the color scheme of future bonbonnieres, as well as design and content. This is the biggest plus of handmade work - it is you who decide what your wedding accessories will be.
Learn how to make stylish bonbonnieres in glass jars at www.articlewedding.com. Small glass jars with cork from cork look very cute and original. You can create a unique decor by decorating the jars to your liking. In today's workshop, you will learn how to create a mirror effect on a glass surface and make original bonbonnieres with your own hands. All that remains is to fill the jars with sweet candies - and your guest accessories will be ready.
Such gifts will certainly please your dear guests who will appreciate your creativity and desire to create something exclusive..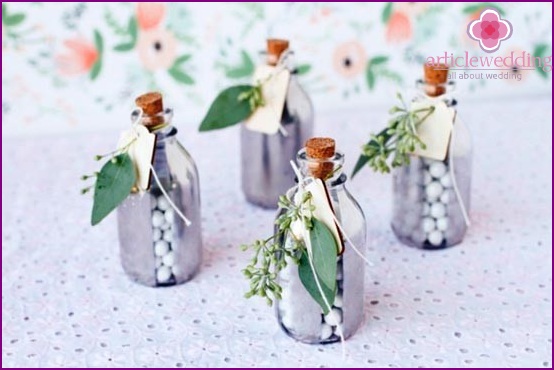 Materials and tools:
silver glossy paint in a spray can;
glass jars with cork from cork;
rope;
sprigs of eucalyptus;
scissors;
duct tape;
wooden gift tags.
Time
: 30 minutes.
Detailed instructions:
In our master class we will use special small jars, however you can use any glass containers with a lid. We also chose eucalyptus twigs for design, while you can completely choose any plants and flowers for decorating bonbonnieres.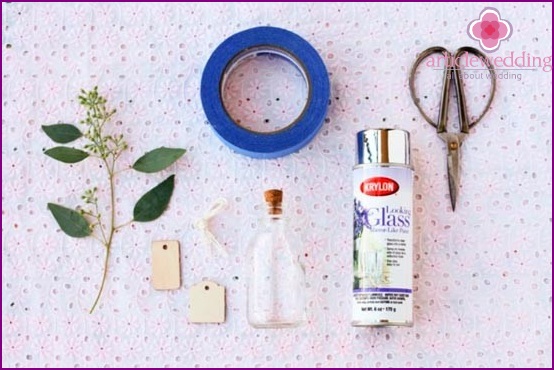 First of all, we need to color our jars. To do this, glue them with tape. Cut a few pieces of duct tape to create a striped design. The wide ribbon can be cut in half to make narrow strips..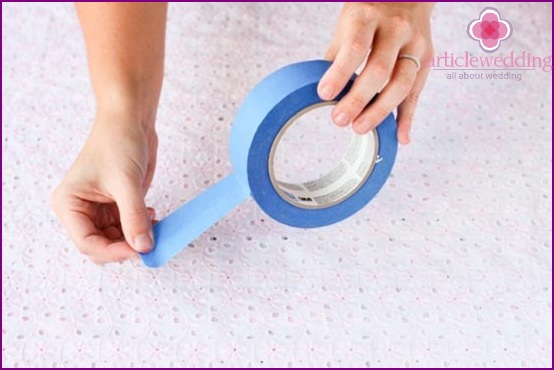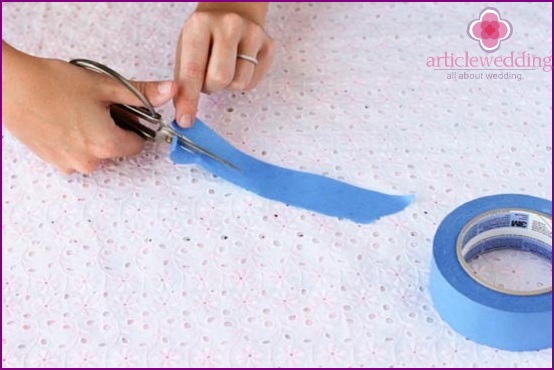 Take strips of tape and glue the jar on four sides from the bottom to the neck. In order not to be mistaken, carefully look at the picture. In the next step, the tape will be removed, so do not worry about its color. Also seal the neck of your jar.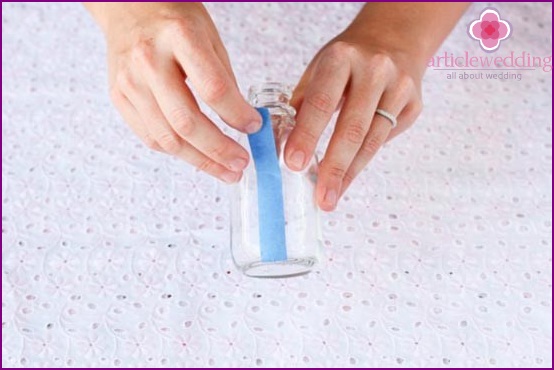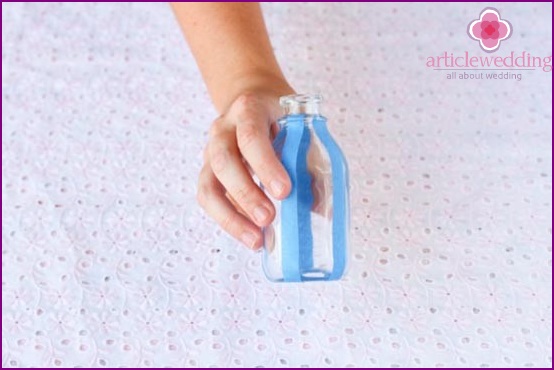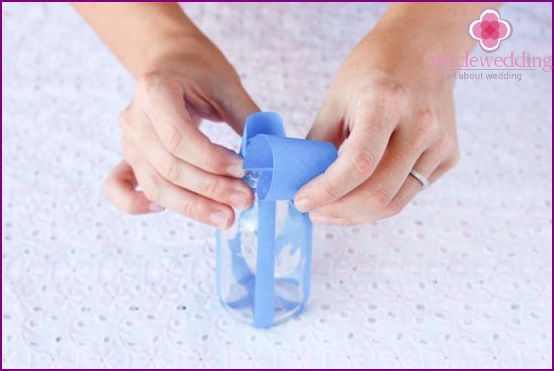 It's time to decorate our stripes. Take the paint in a spray can and spray it on a jar. The paint will paint the glass surface in a silver mirror color. It is necessary to allow the paint to dry and, if necessary, apply another coat.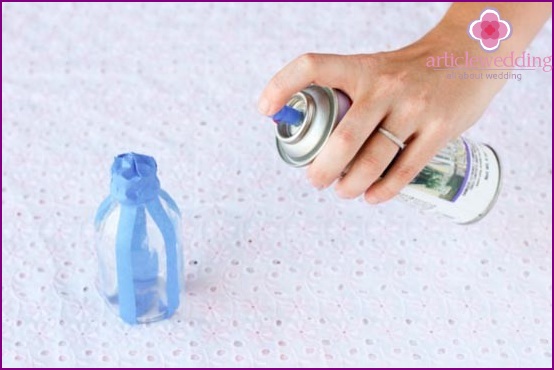 When the paint has dried, remove pieces of tape from the glass surface and the neck. You will get a beautiful striped design. Fill the jar with sweet candies.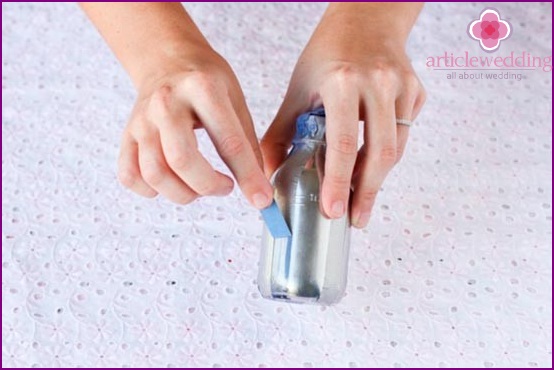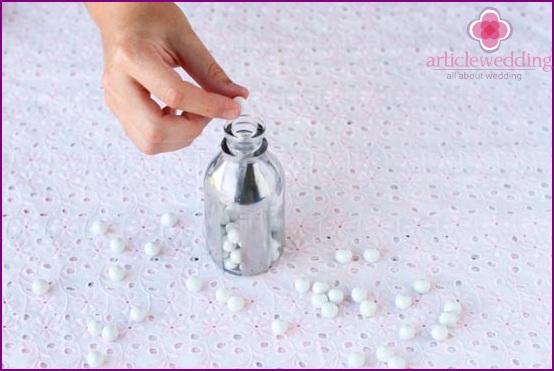 Now is the time to decorate our bonbonnieres. Close the jars with stoppers. Next, fasten small wooden labels on the neck of the jar, on which you can write the initials of guests using acrylic paints and a thin brush. In the hole in the label, place the stem of the eucalyptus. Marvelous bonbonnieres are ready!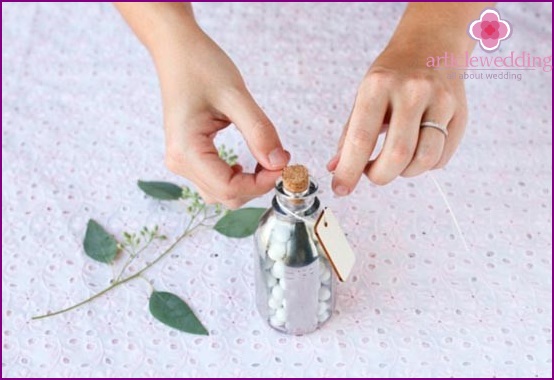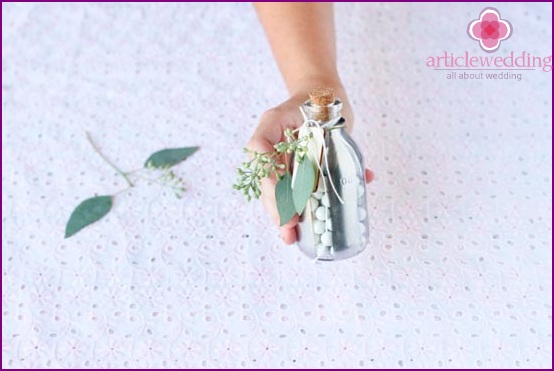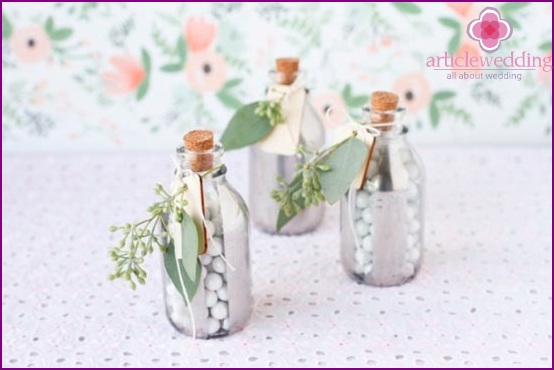 Application options
Such nice gifts will leave only a pleasant impression on guests. Such bonbonnieres are suitable for a wedding in mint color, since eucalyptus and white mint sweets are the best suited for such a celebration.
You can use a variety of fillings: cookies, sweets and even sea salt! Decorate bonbonnieres with bright plants and flowers, for example, cornflowers or daisies that will fit exactly into your wedding style.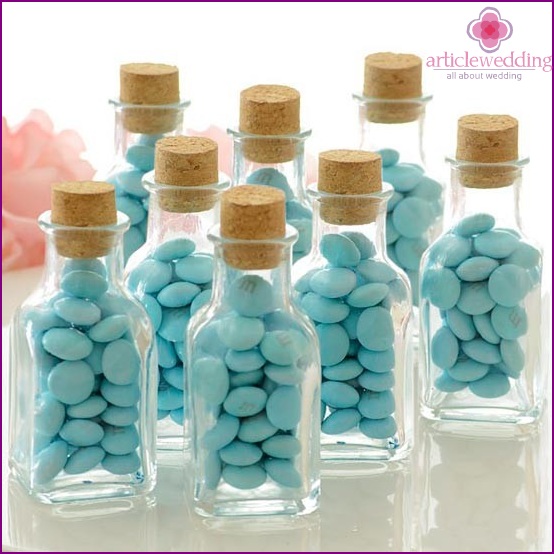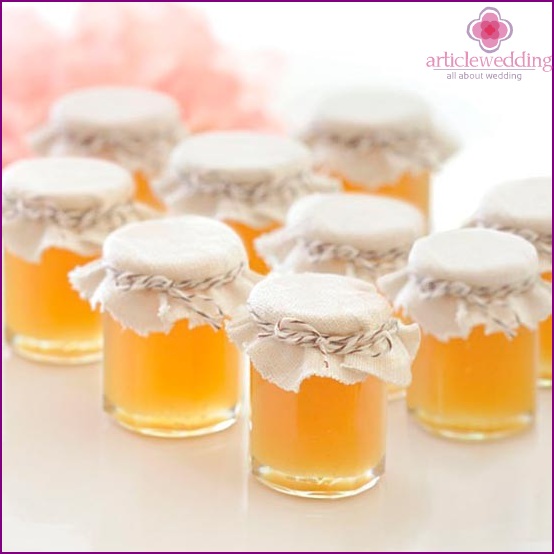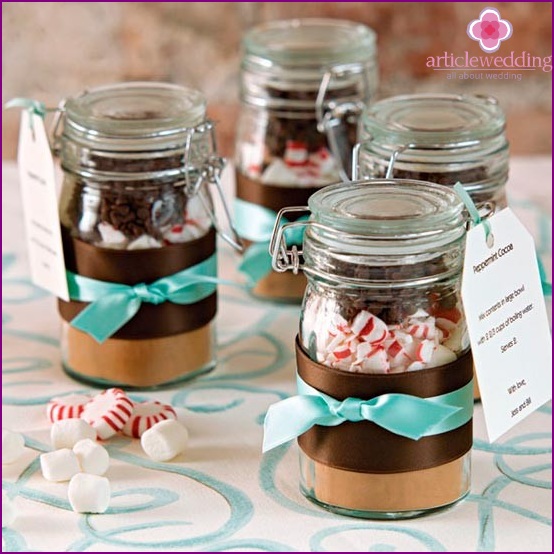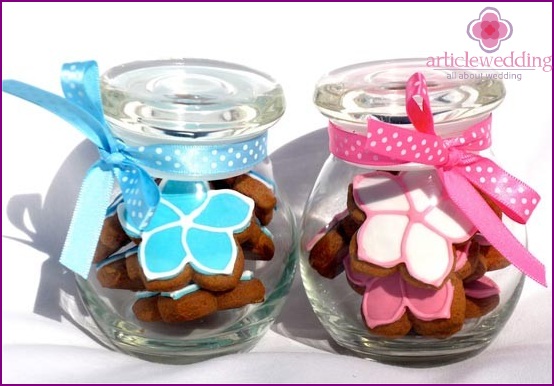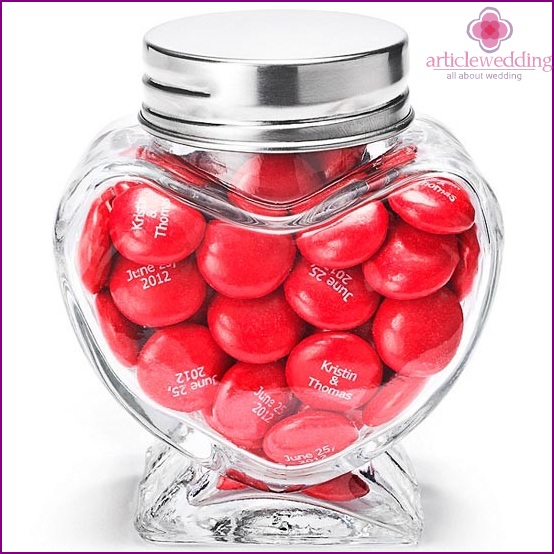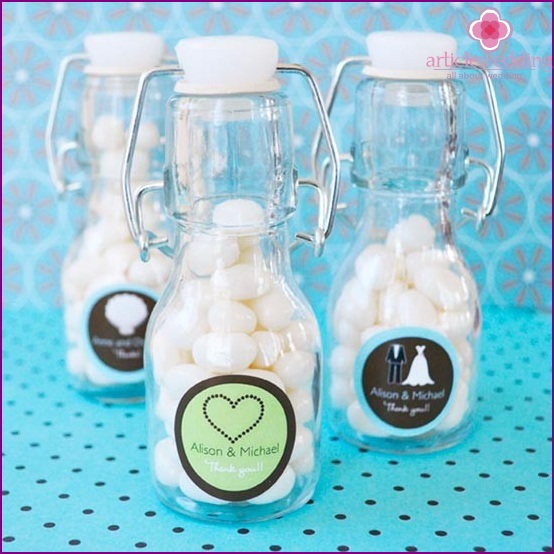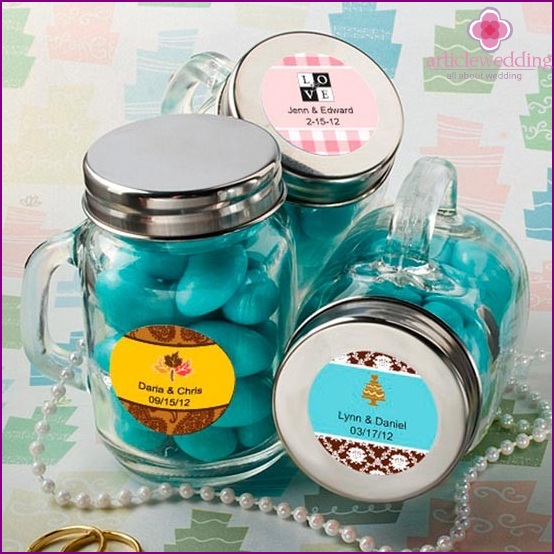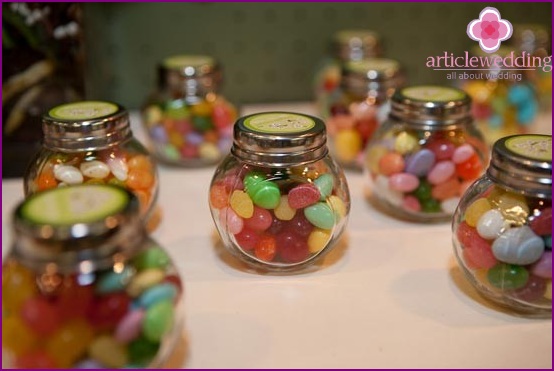 Every day, many new workshops appear on the website www.articlewedding.com to help make your wedding day simply unforgettable.!