Contents
---
---
Any magnificent and generous wedding consists of pleasant trifles, both for guests and for the newlyweds themselves. As they say, the importance lies in the details. It is for this reason that you should decorate your wedding with such small and bright particles of summer as fruit candies and sweet candies..
The wedding news portal www.articlewedding.com offers you a master class on the direct creation of beautiful wrappers that fill the contents of the bundles with a visual taste as well. All the originality of such bonbonnieres lies in the fact that it can, just as it is, be eaten or simply displayed as a decoration of a wedding hall. Remember that you are limited only by your imagination. And so the holiday will turn out really bright and unforgettable.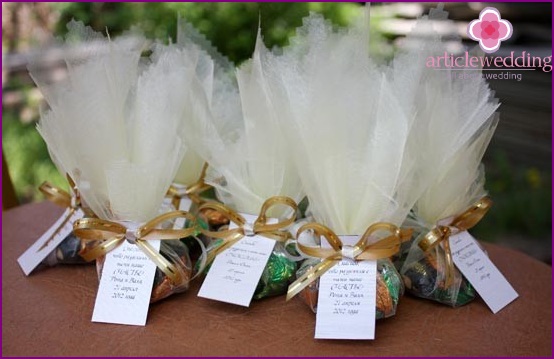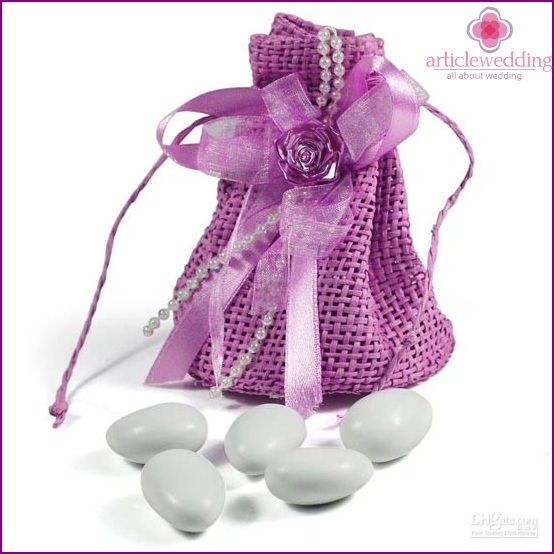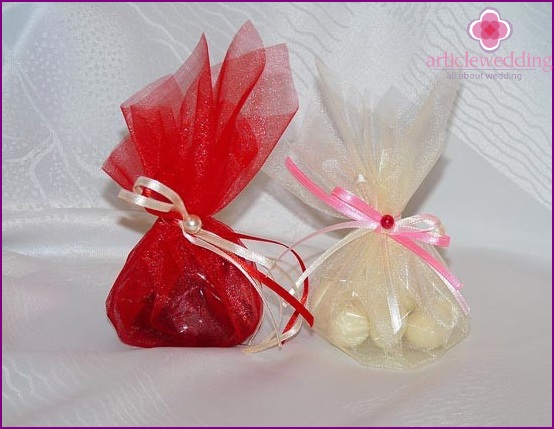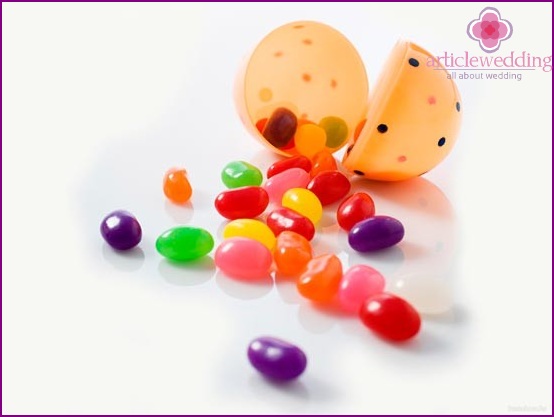 Materials and Tools
:
cardboard;
ordinary whatman;
color and white paper;
bright and juicy candies and sweets;
stapler;
scotch tape or duct tape;
scissors.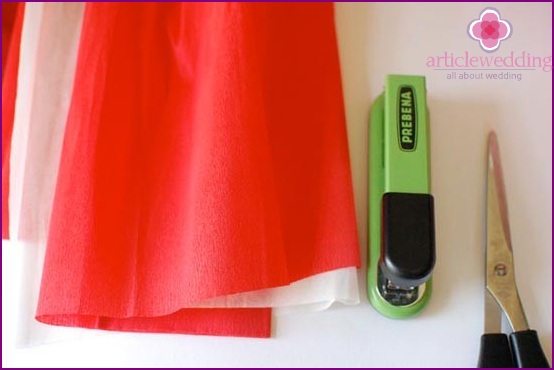 Time
: from one and a half to two hours.
detailed instructions
:
Cut from a thick white paper or whatman paper a strip 5 centimeters wide. Then twist it and fix everything with a stapler.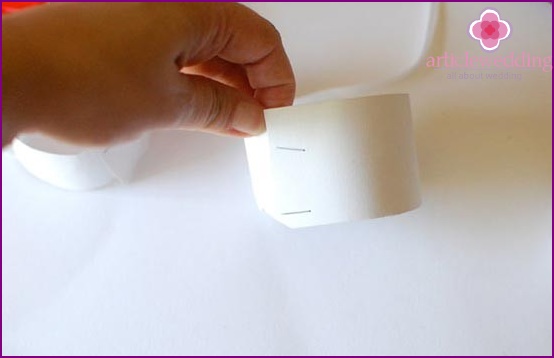 We choose sweets to your taste and color. The main thing to remember is the most important criterion for such a direct choice, which is the aesthetic beauty and brightness of all the candies placed in the base of a white and durable whatman.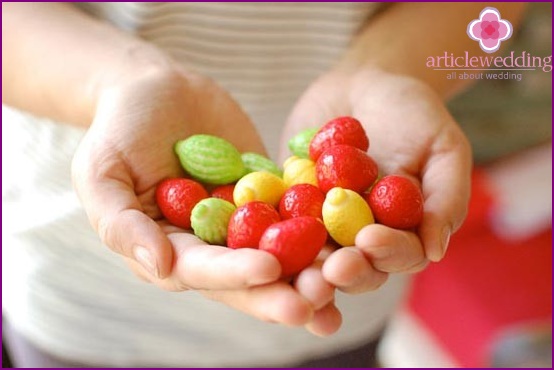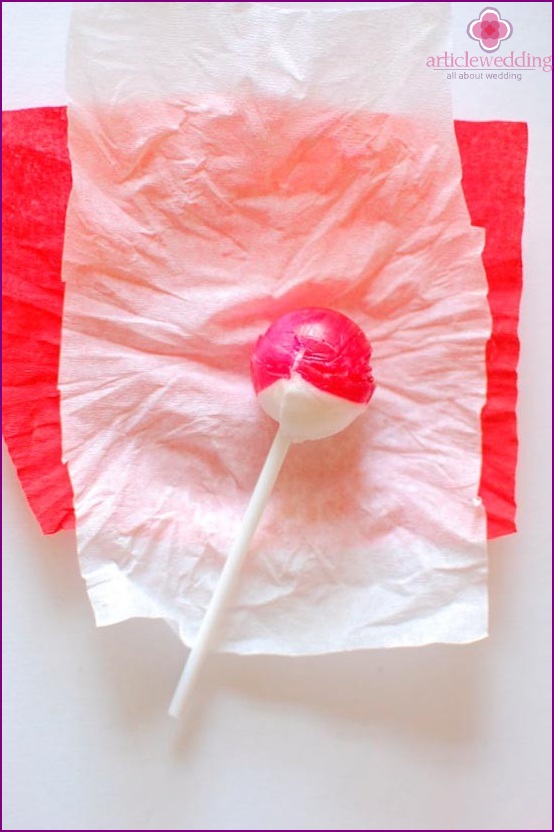 Next, we put in sweets and lollipops there, after placing soft colored paper under the whole thing, which should be much thinner than the white base.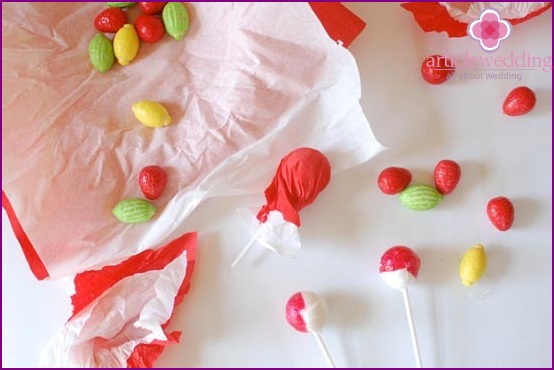 After that, we begin to remove our base from the Whatman paper and at the same time we collect the colored paper with our free hand. In the end, you should get some kind of fist, which consists of two layers of colored paper. One shade should be brighter than another.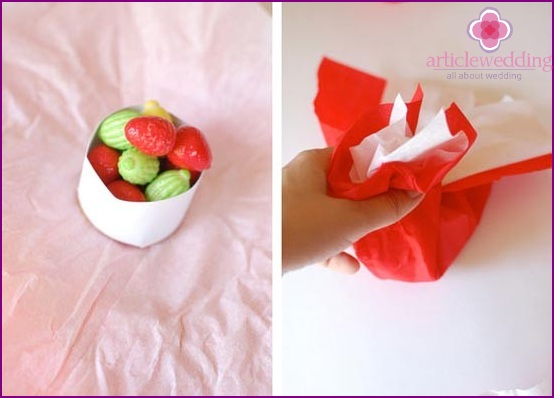 The whole thing remains to be bandaged only with a beautiful and stylish ribbon. It's best to match the color of the first layer of paper used as a wrapper..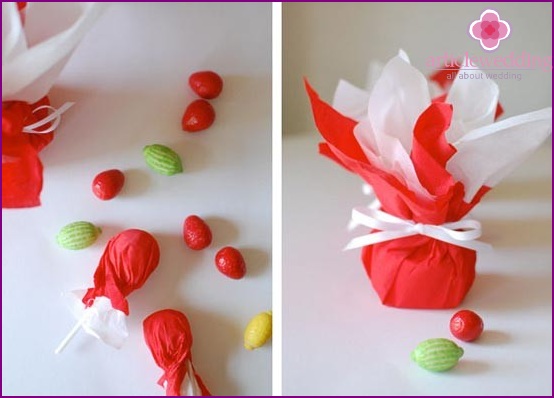 After all this, you can already serve beautifully packed bonbonnieres on the tables. By the way, several of these bundles can be nicely placed in a wicker basket or a large vase. Your guests will be happy to touch their childhood for a few minutes and once again feel the taste of their favorite lollipops..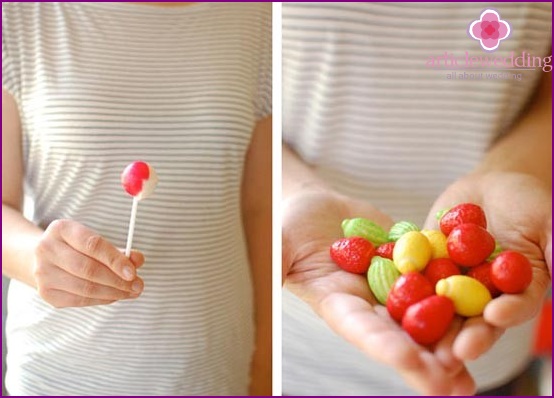 Application options
You can immediately present your invited relatives and friends right upon arrival at your wedding event. You can leave everything, as they say, for dessert, when guests will be more than full and such a small sweet joy will be received simply with a bang.
However, regular readers of the wedding site www.articlewedding.com advise you to do everything in several stages. This means that such treats with candies will appear on the tables periodically during the whole wedding day. Do not forget that lollipops in such a bright and beautiful wrapper serve not only for eating, but also for visual enjoyment of them. With such wedding accessories you can decorate any place that is visited by newlyweds on this bright and festive day.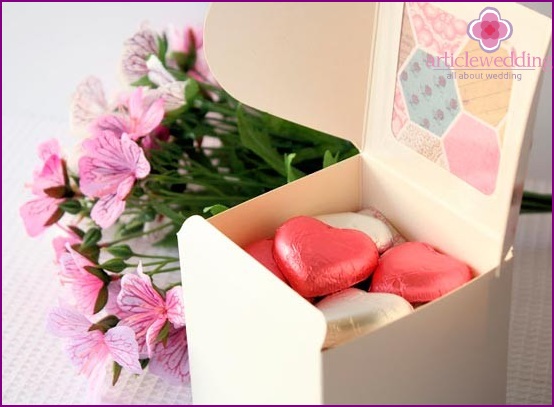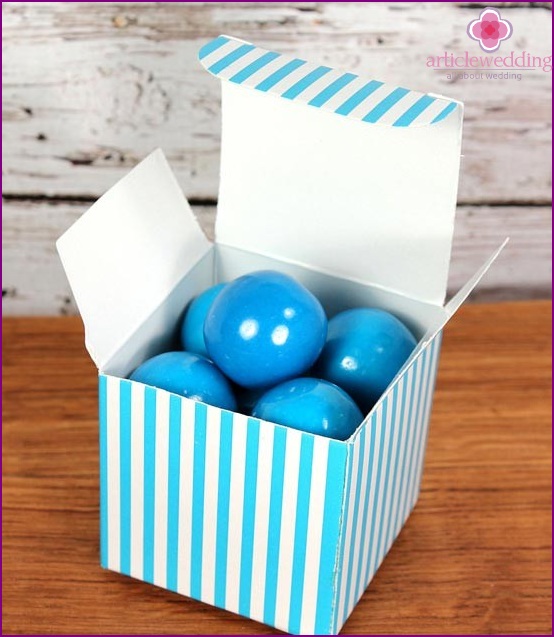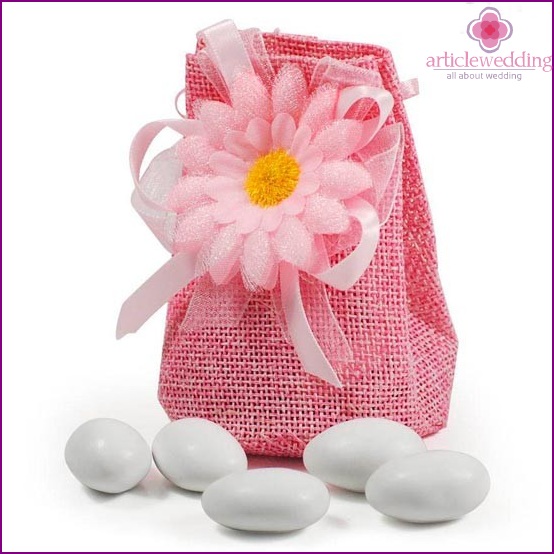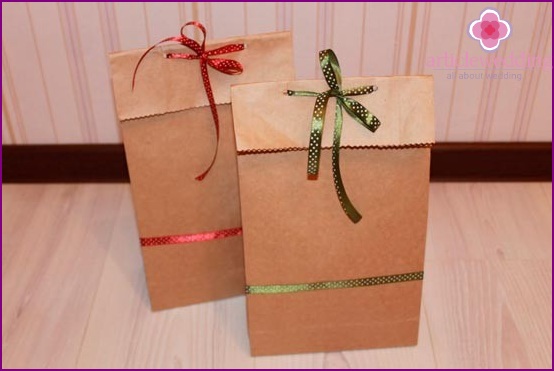 In the end, I would like to add that many young couples pursue originality in the large-scale plan of the word. However, they constantly forget that it is necessary to start with small, but extremely important little things that in the future will convey the whole atmosphere of this important and joyful day!