Contents
---
---
The wedding night ... You are left with your beloved alone after a difficult wedding day. Of course, any bride wants to look at such an important moment the most attractive and sexy for her chosen one. The special atmosphere and underwear that will be dressed on you can help with this. Today, the wedding portal www.articlewedding.com will tell you what the colors of underwear mean. Surprisingly, psychologists have developed a whole concept that its color can affect the whole wedding night.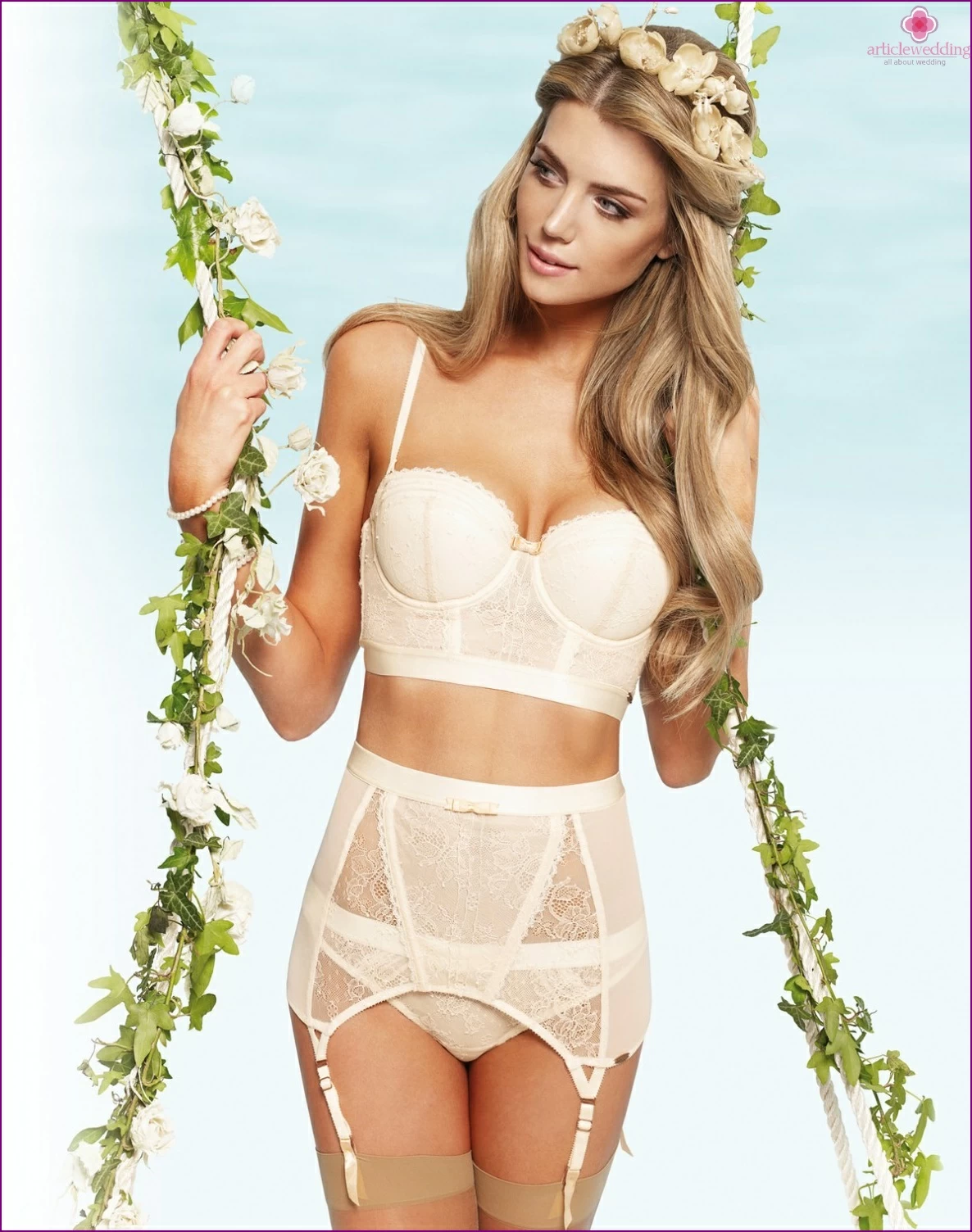 If you have already bought a set of beautiful underwear, then pay attention to its color. If not, then go to the store and take into account what this or that color means for this bride's important attribute.
White - Innocence
White color as if will tell your spouse that he needs to be gentle and very reverent towards his soulmate. In such underwear you will look very gentle, but, by the way, no less erotic. After all, a girl in white is the dream of many men. Therefore, you cannot agree when you are told that this is the easiest option. Choose white - you won't lose right.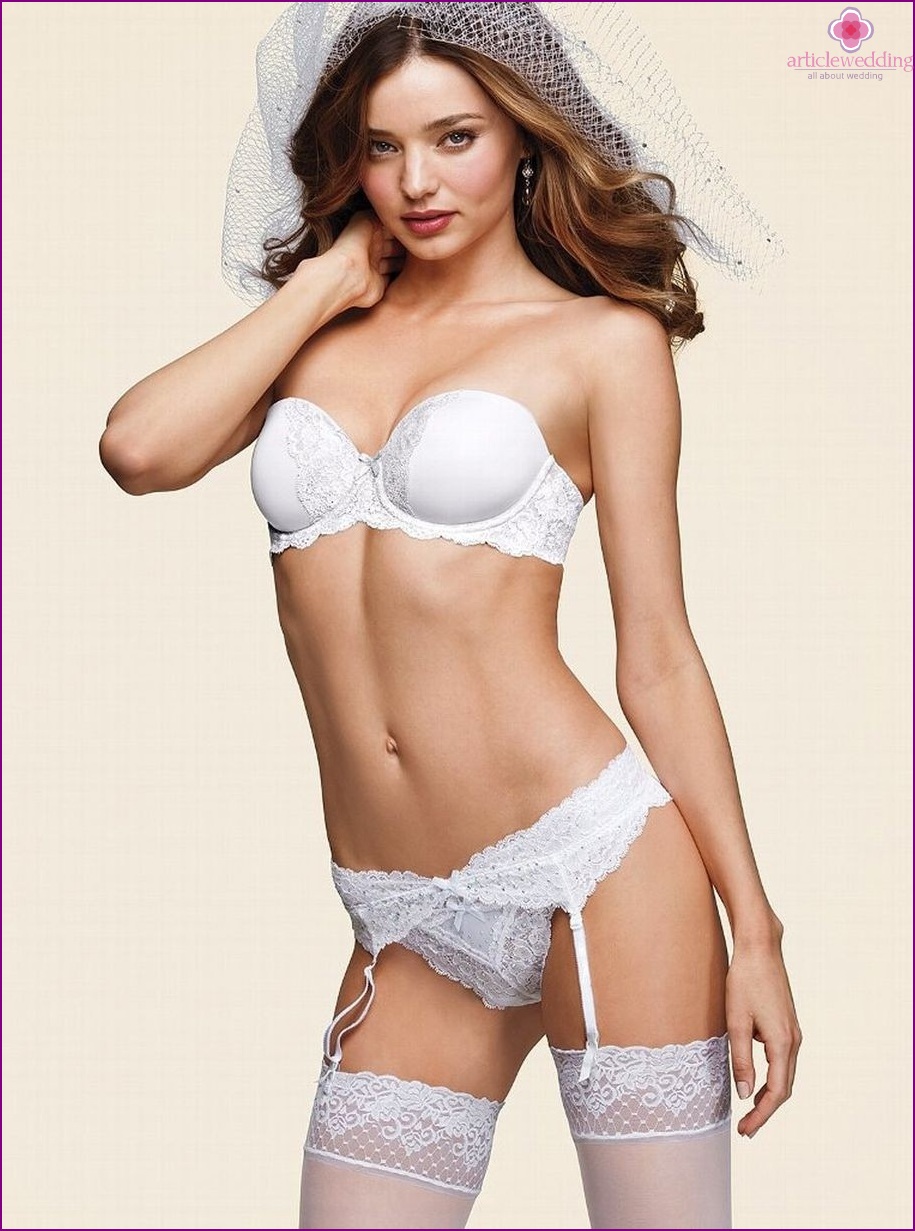 Black and red are passion
For those who want to make the first wedding night as passionate and temperamental as possible, red-black or plain linen of these colors is suitable. Such underwear tells the man that you are confident in yourself and demand the same from your husband. Your spouse cannot but like it.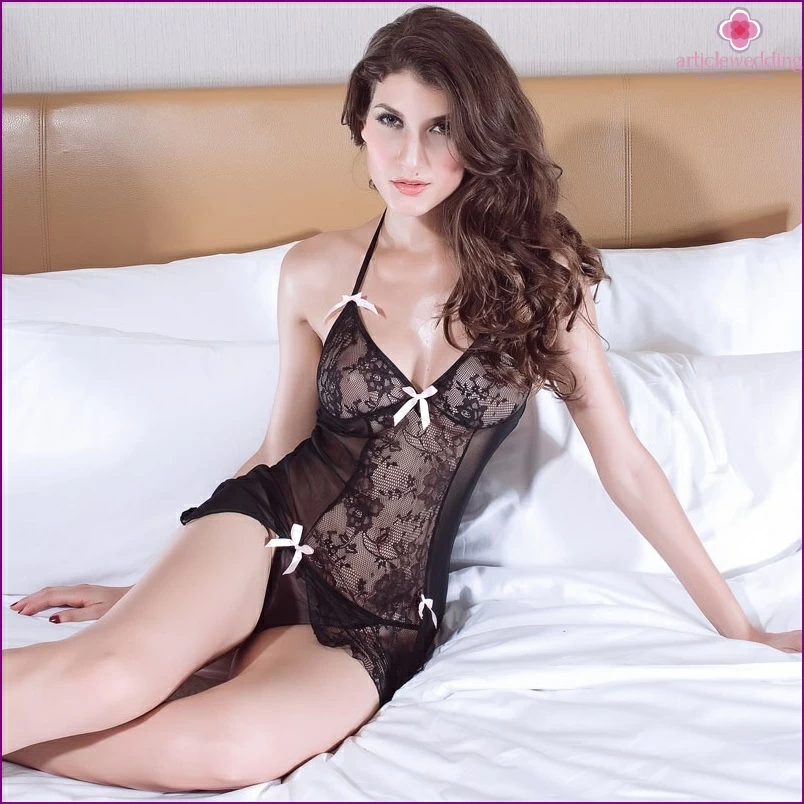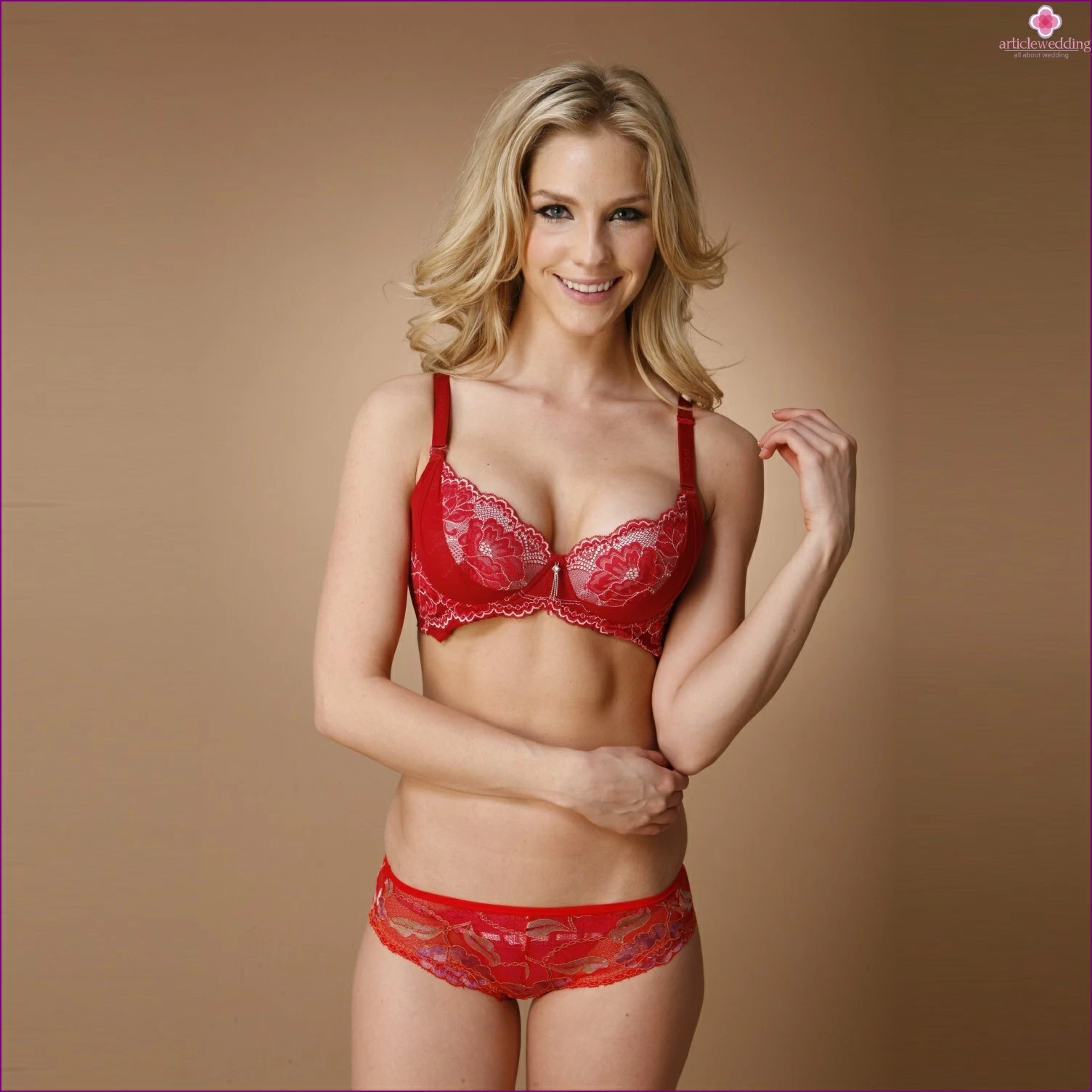 Blue is not the best option for a wedding night
This color does not symbolize either innocence or passion. He speaks of coldness and calm, which should not be observed on the wedding night. Therefore, psychologists urge the brides not to choose this color, and the grooms to find the cause of the problem if their girlfriend constantly wears blue underwear. One of the options - she wants to muffle too violent temperament of a man.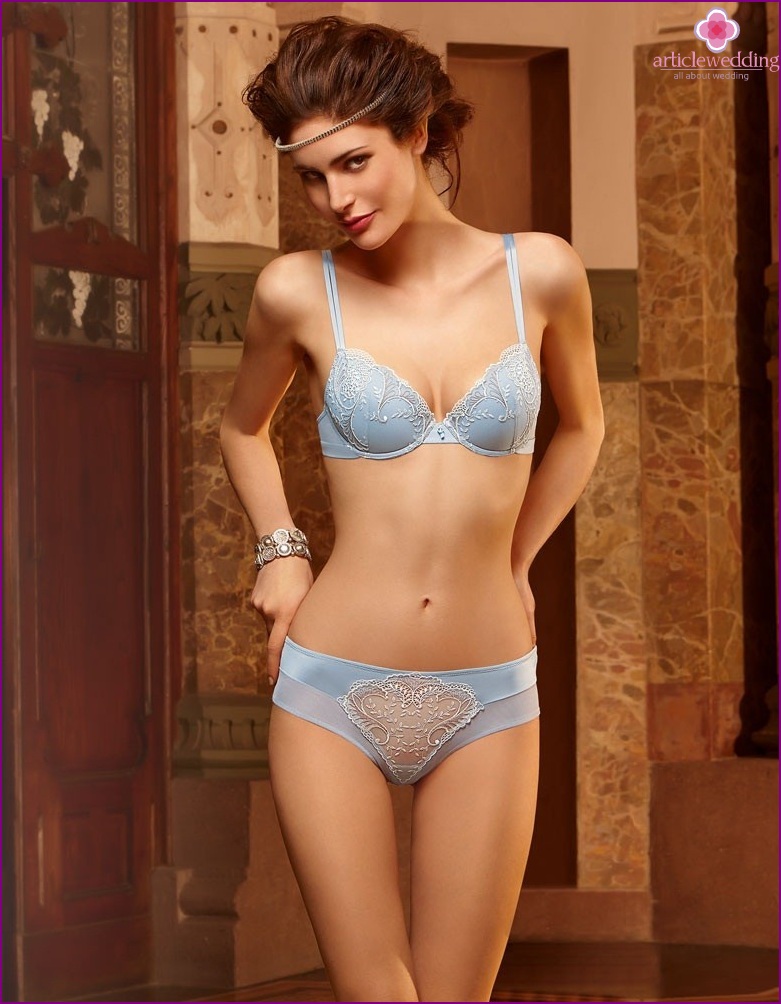 Gold - Maturity
Shades of gold in underwear are a rather ambiguous decision. Experts argue that more often this choice is inherent in mature couples, as it symbolizes high spirituality, the energy of creativity. Therefore, not every man will like golden underwear.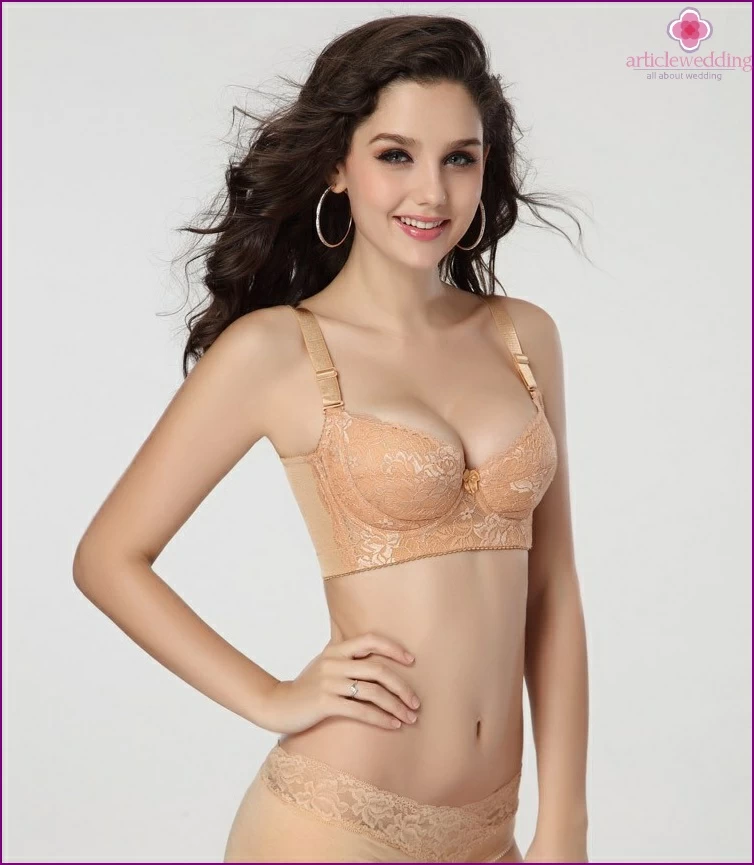 Orange color - a favorite of psychologists
Surprisingly, it is the orange color, and not black or red, according to psychologists and color therapists, that is the sexiest. Why did they come to such a non-standard conclusion? It is believed that it is orange that can excite even the most tired groom. Moreover, it is not as traditional as white, and is original.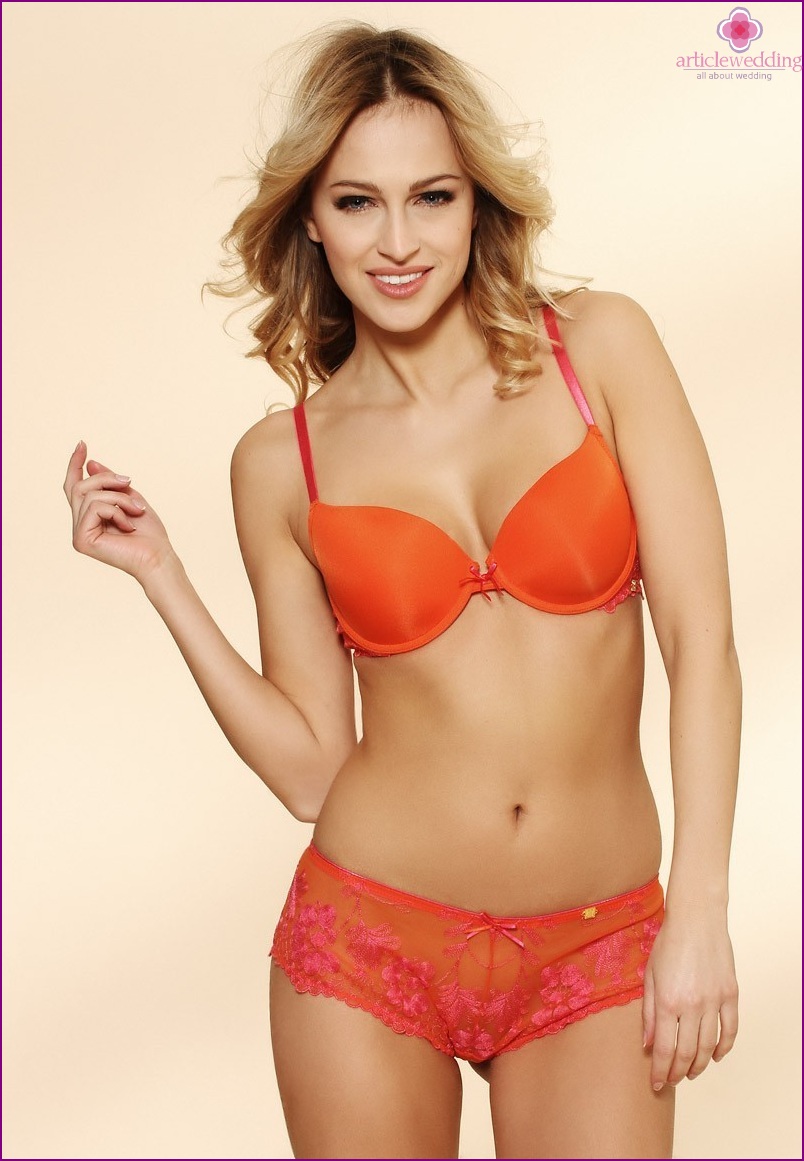 The site www.articlewedding.com also advises you to pay attention not only to the color of the underwear, but also to its quality, namely the material from which it is sewn. If the bride prefers knitwear, cotton, silk, then she is on the right track. Try to limit yourself to buying underwear made from synthetic fabrics. Of course, it costs less, but loses significantly in all other respects. The skin does not breathe in them, which may cause irritation on the body.
So, we told you about the colors of underwear. Now you know how you can please your beloved man and let him know what you expect from a wedding night, even without a word. Wish you success!