Contents
---
---
If on your wedding day you want to look luxurious and divine, then you should think through your image to your fingertips, literally. What kind of manicure for the wedding to choose? Perhaps you will find something suitable among the fashion trends of 2016 in the field of wedding nail art, which the portal www.articlewedding.com will tell you about..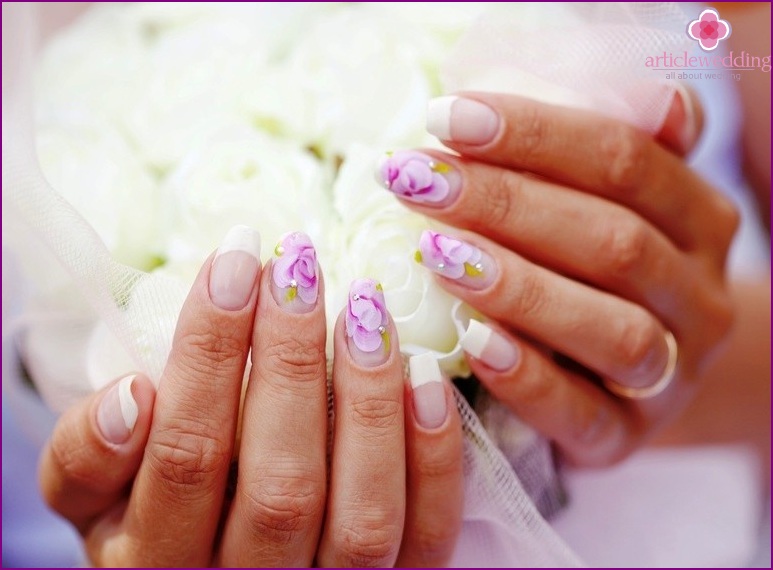 French manicure is a constant trend
Having become a style icon for a long time, French manicure is still one of the most popular types of wedding nail art, as gentle and romantic French manicure fits perfectly into the image of the bride.
As the color scheme, you can choose both white and pink, peach, mint - any pastel or even dark shades (the so-called fun-french, when the tips of the nails are painted with brighter varnish). You can make French manicure more interesting and spectacular with the help of floral or lace patterns, which are especially relevant in 2016..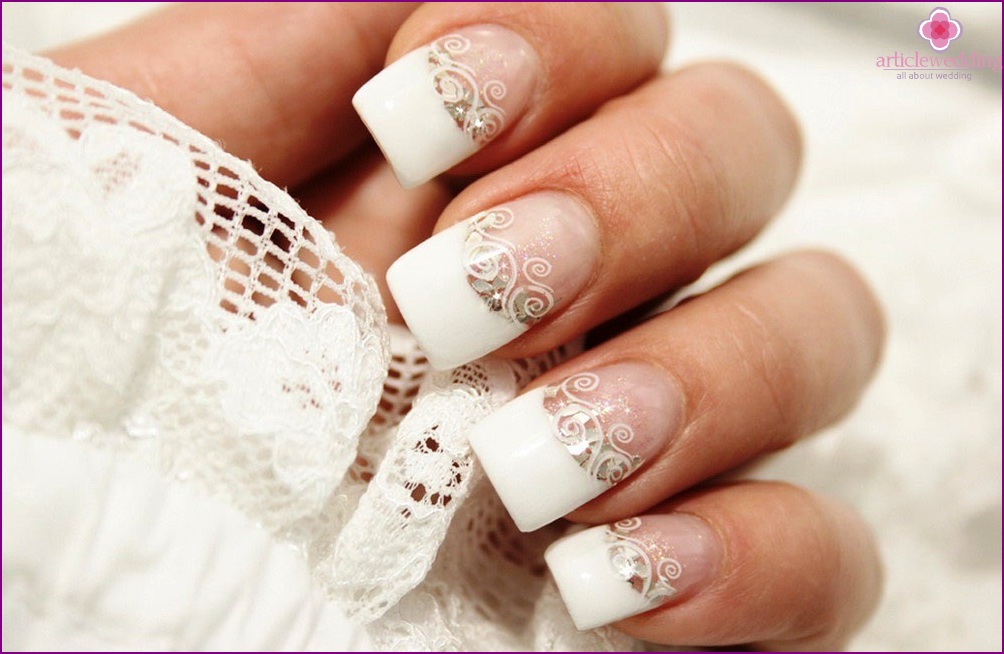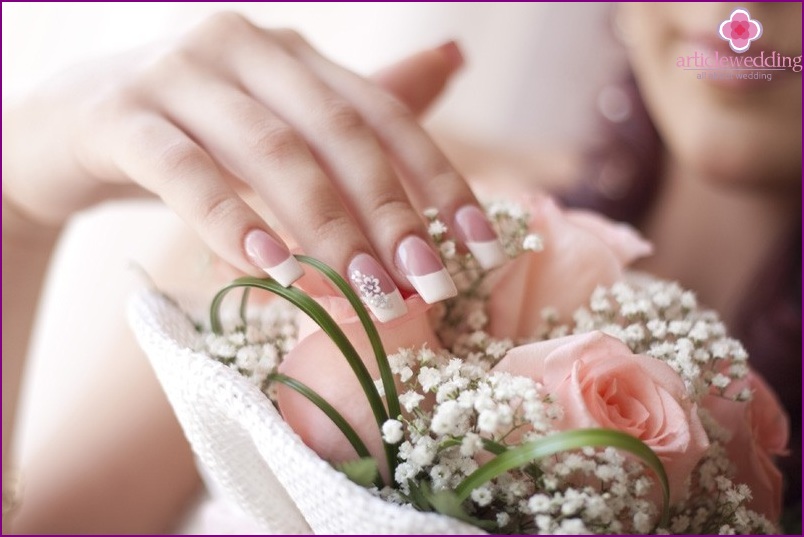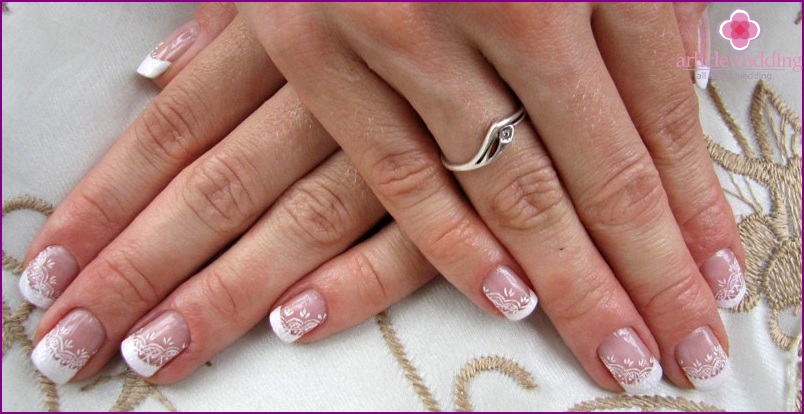 Glitter Manicure
Manicure with shimmering sparkles, which can be used to frame the end of the nail or to decorate the area near the cuticle with a sparkling strip, will help to add sparkle and glamor to the image of the bride. Another option is fashionable geometric prints and patterns, for example, chevron..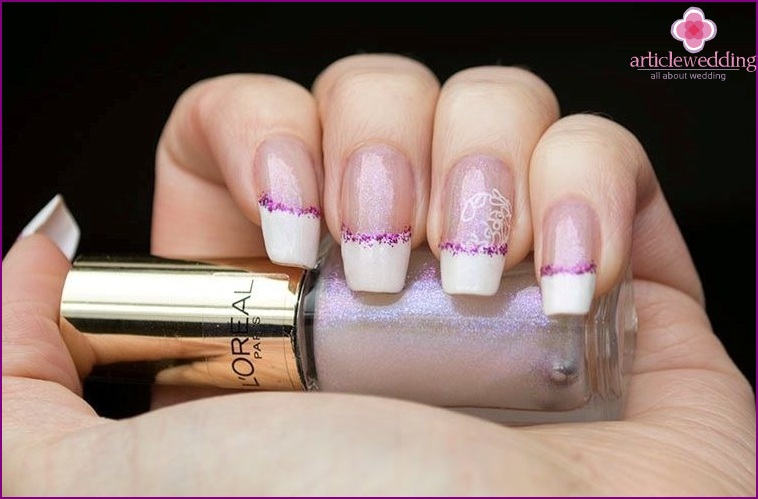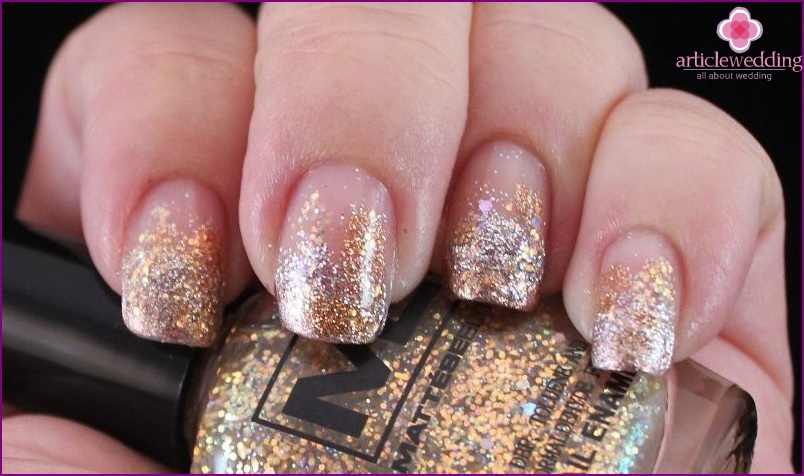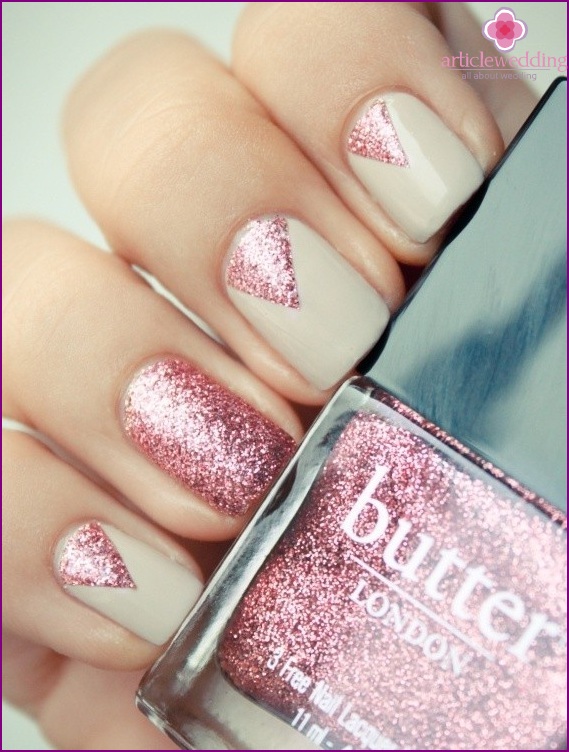 Manicure with prints and drawings.
To add individuality and originality to the image of the bride with the help of drawings on the nails. As the latter, you can choose from fashionable lace patterns and floral prints, as well as schematic images of the bride and groom, wedding attributes, snowflakes, etc. Geometric patterns are also in fashion: stripes, zigzag chevron pattern, etc..
It is fashionable to highlight the ring finger with an original design, leaving other nails less expressive. To do this, they often use both drawings and voluminous details: bows, rhinestones, beads, etc. The choice of this or that decoration depends on the decor of the wedding dress and accessories. If there are pearls in your outfit, then you can apply a pattern of mother-of-pearl sequins on the nails that will perfectly harmonize with the dress, creating a stylish wedding look.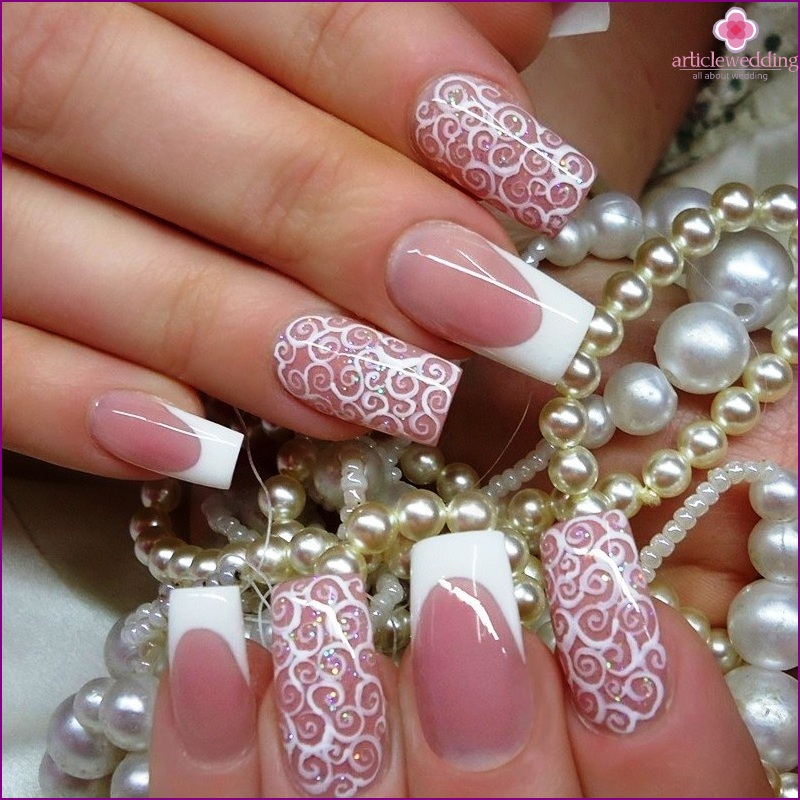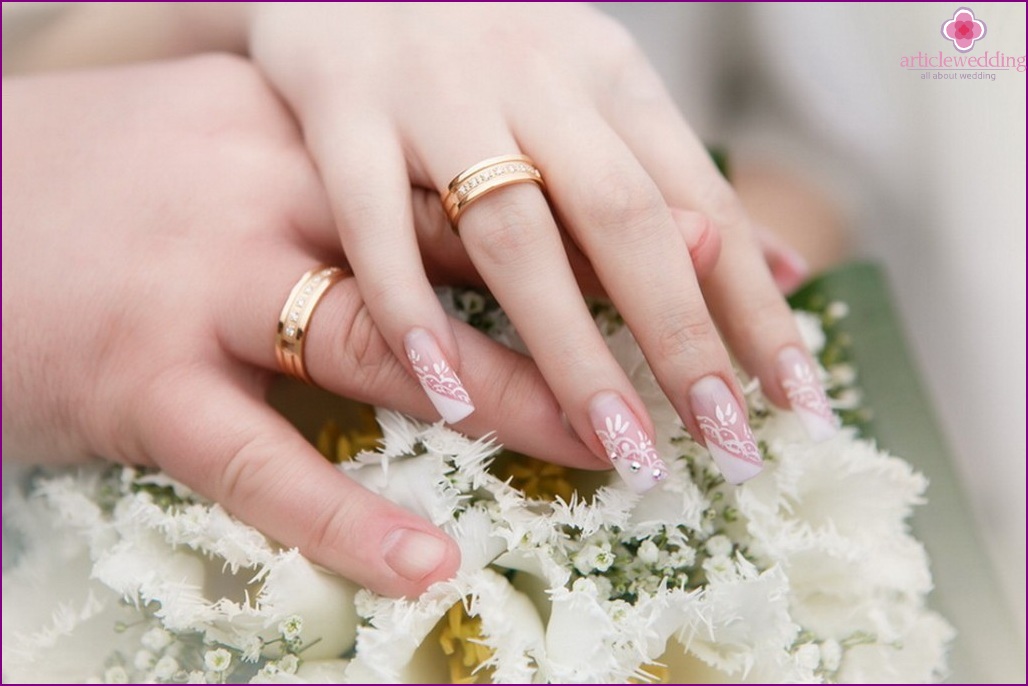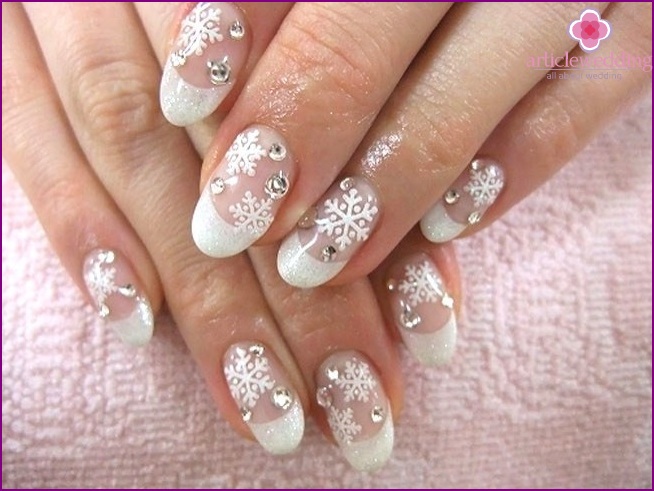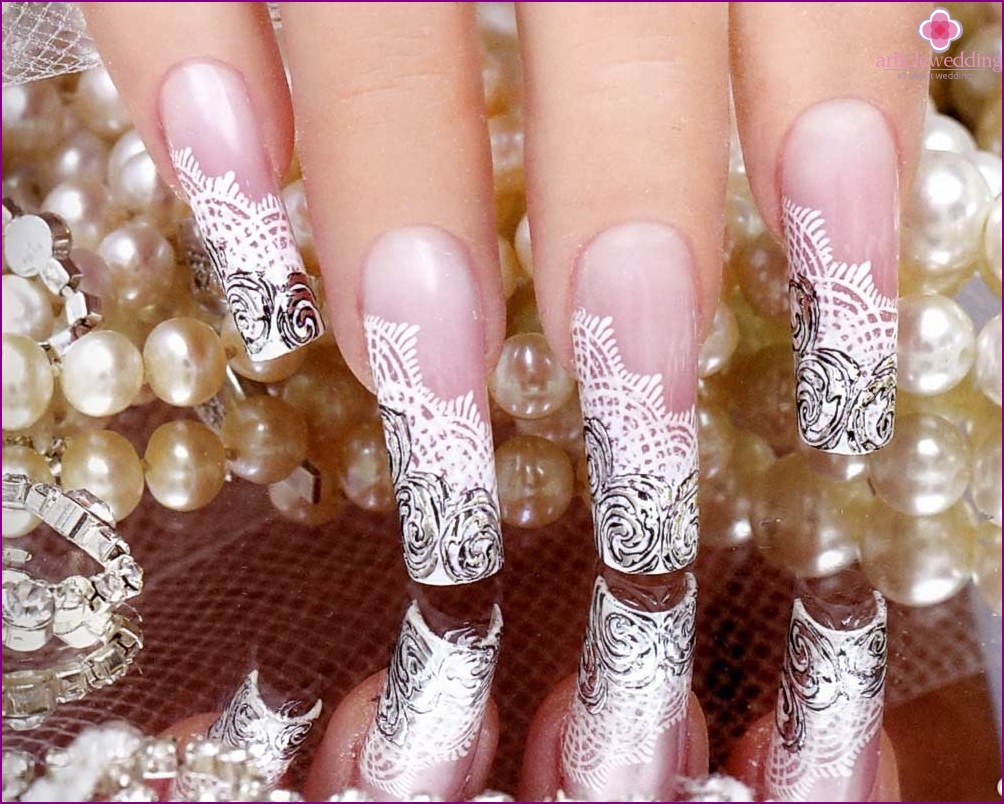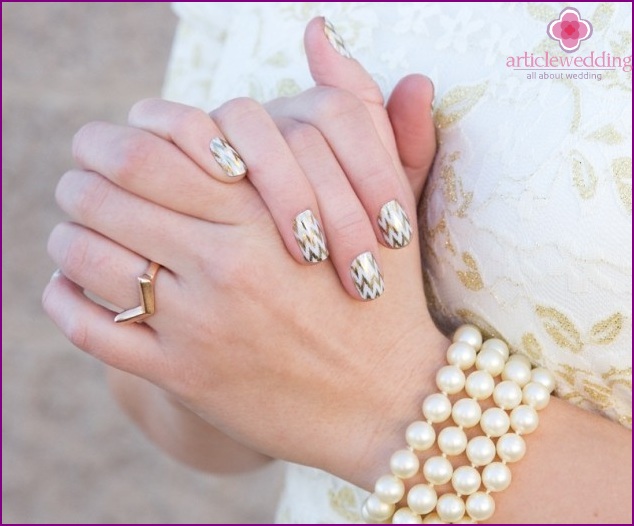 Wedding manicure 2016: pastel shades and bright colors
In 2016, color manicure is included in fashion, both regular and French, for which you can choose both pastel shades and dark, saturated tones. Based on pastel shades, you can create a beautiful "floral" manicure, which will be especially appropriate in spring and summer.
If you can't choose one specific color, then you should pay attention to the manicure with the ombre effect - the transition from darker to light.
You can also cover your nails with saturated varnish that resonates with the colors of the wedding: purple, red, cherry, marsala, blue or even green. Such a manicure will be appropriate in the cold season: in autumn or winter. The main thing is that its color is in harmony with other accessories of the bride and her make-up, recalls the portal www.articlewedding.com.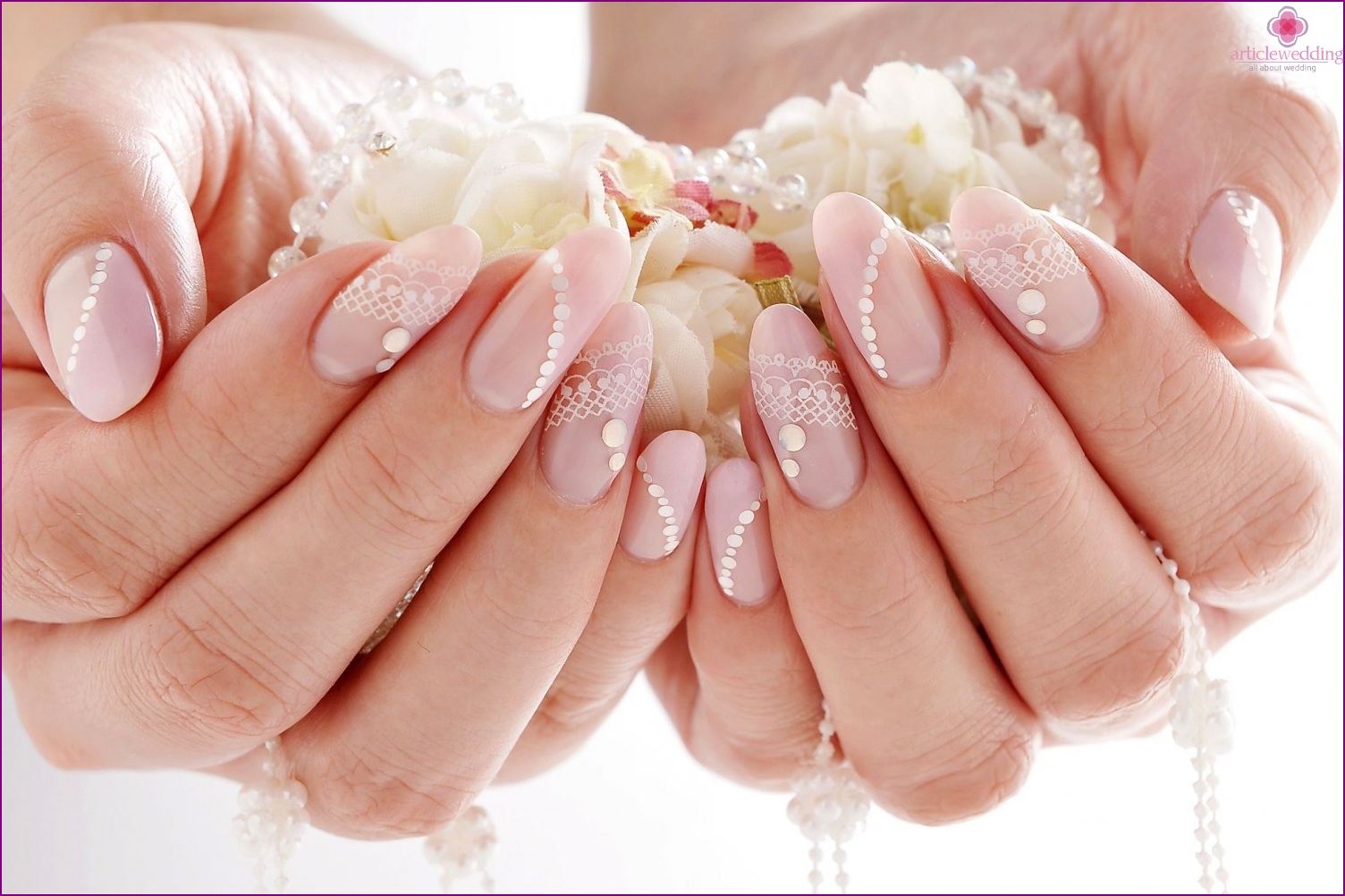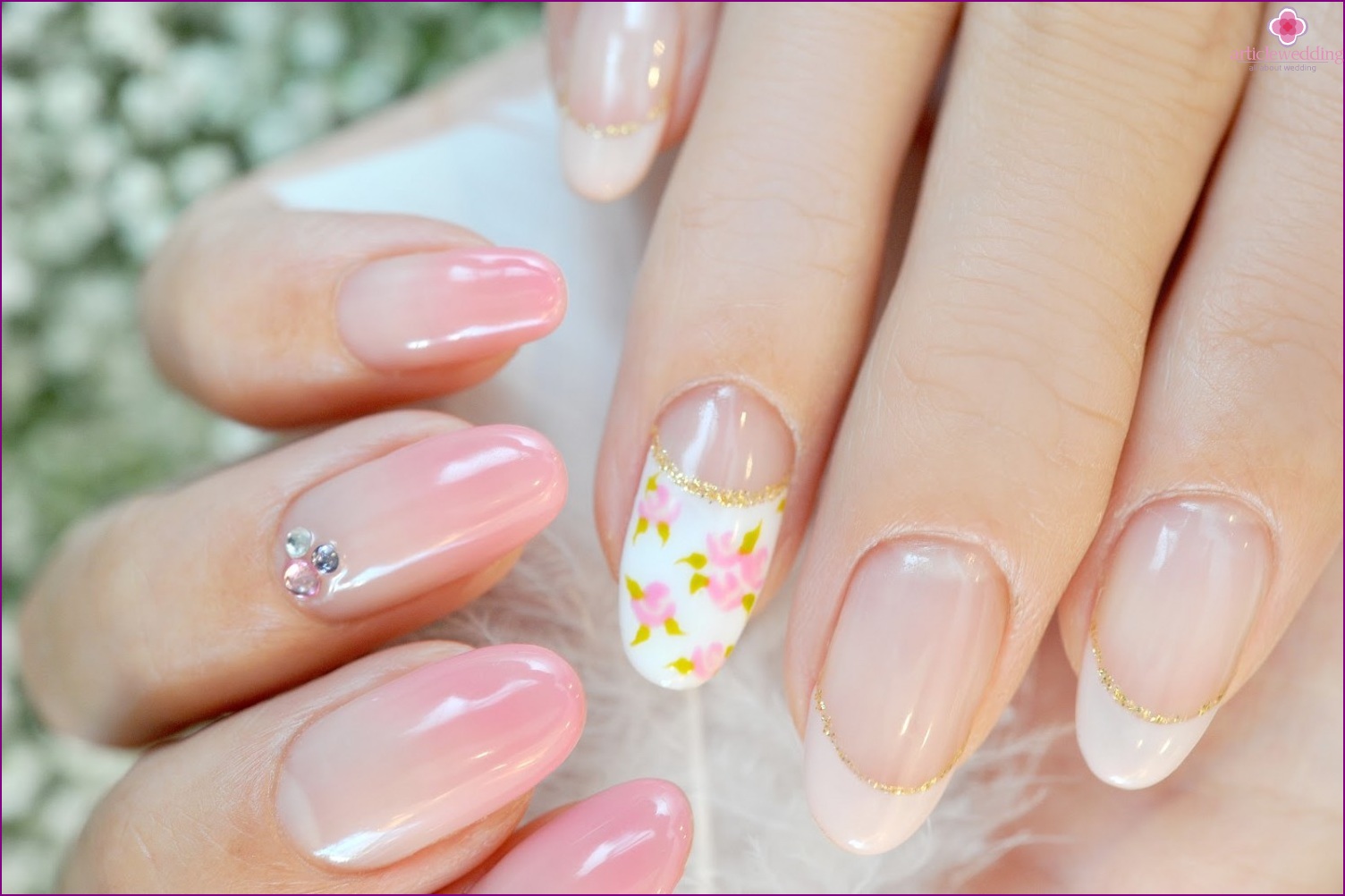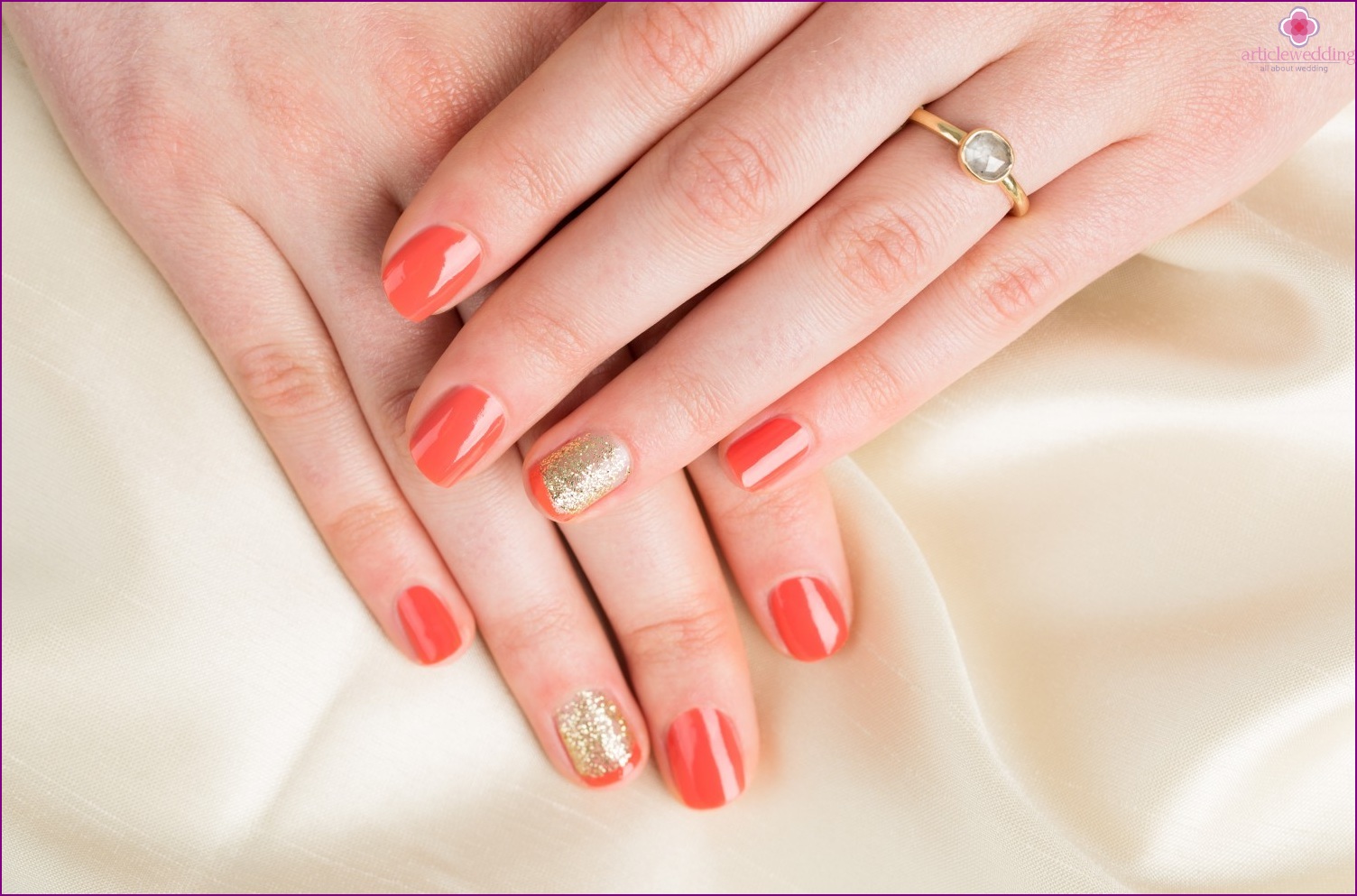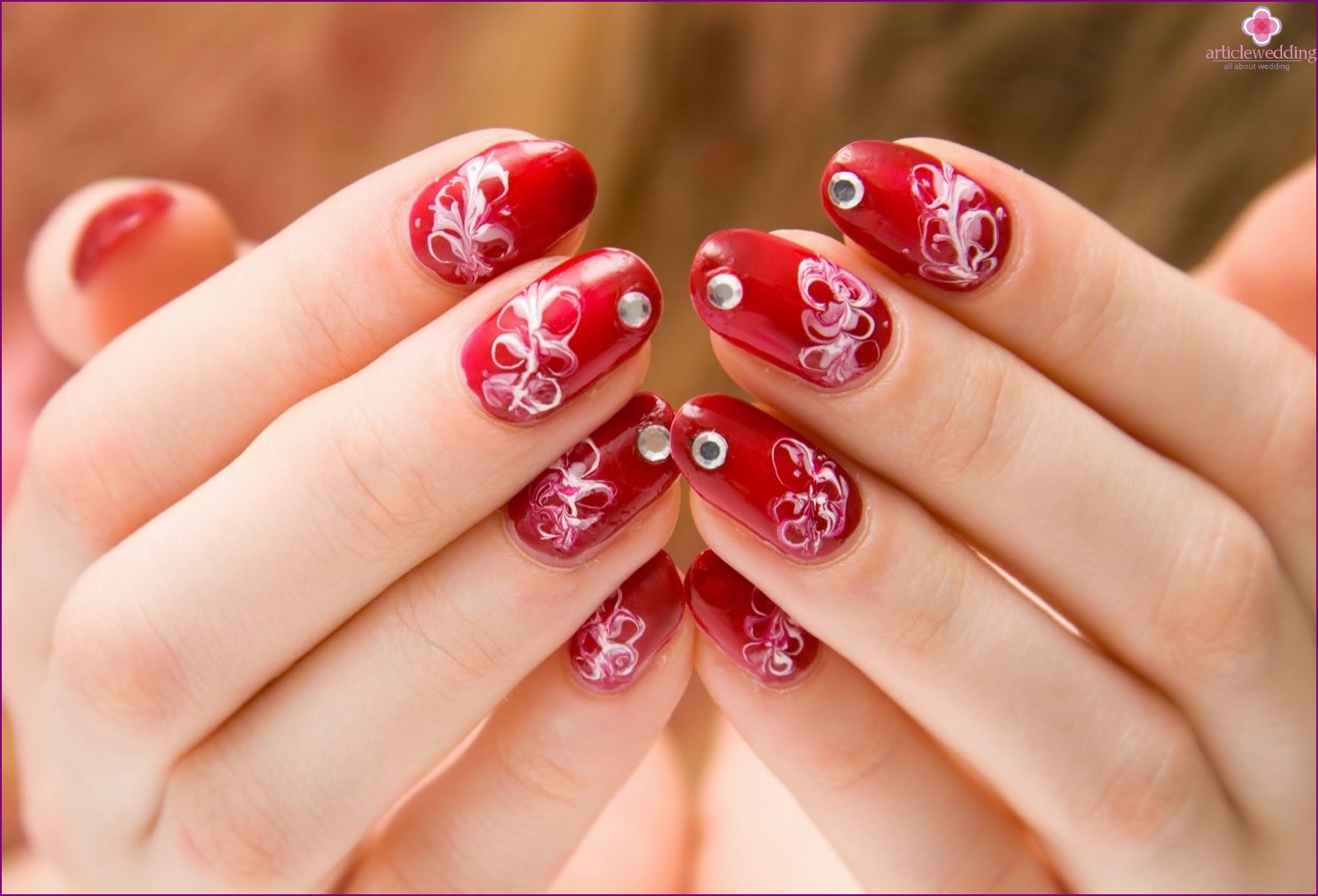 Wedding manicure 2016 offers a return to more natural and natural images: a french jacket, lace patterns and floral prints, but also provides room for creativity with a wide range of colors, geometric patterns and ombre effect.