Contents
---
---
What you can't do for the sake of a beloved man! A boat trip, a wedding tour of the world, personalized rings to order, a photo shoot, games ... It's worth talking about games - and here you can recall almost hundreds of wedding funs, peeped at the celebrations of former classmates, classmates, distant relatives, but all they are for the most part momentary fun with balls, dances and karaoke, about which half the guests are tipsy and will not remember. But you want to do something grandiose, something memorable and bright, something ... Photobuthoria will help you in this!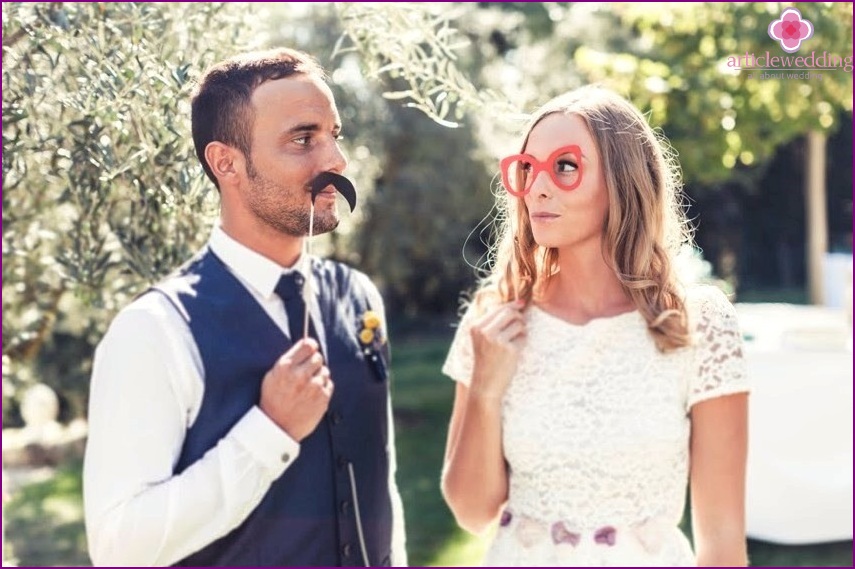 My little theater where life is a game
For this original game, you will need photobuthoria in such a quantity that no one is left offended, as well as a speech bubble for fun staged shots. Necessarily need a good wedding photographer - though, what would be a wedding today without him? - And the very smallness of acting talent, which can not be taken away from happy newlyweds and tipsy guests.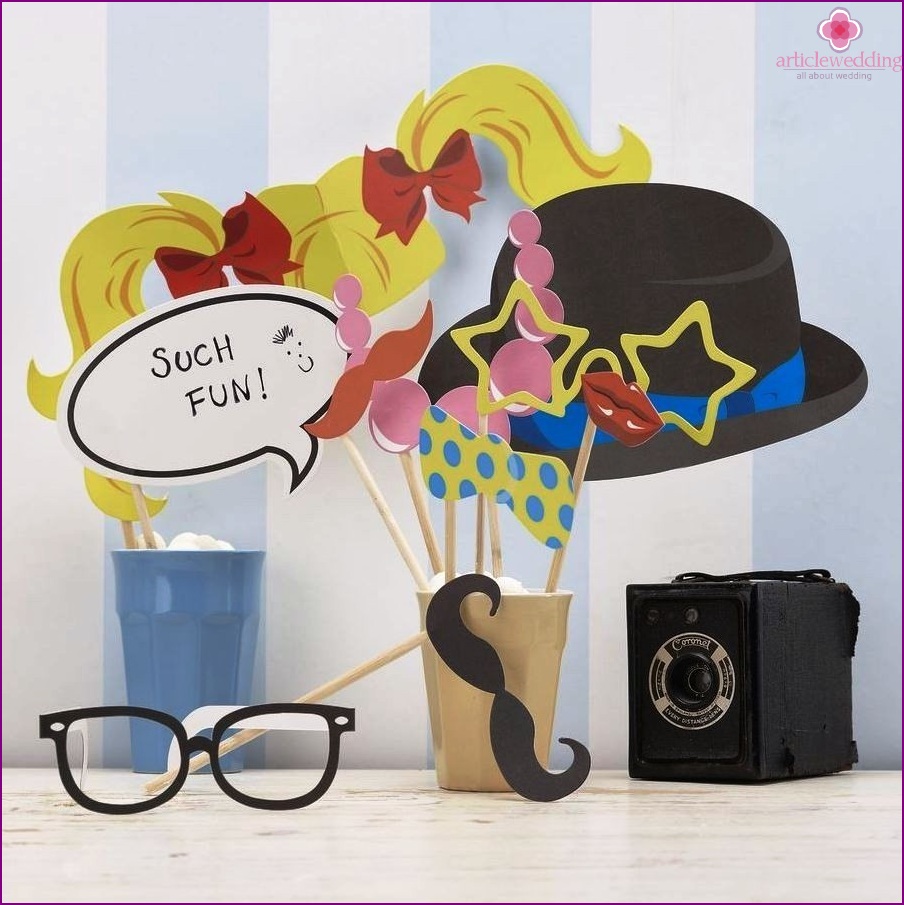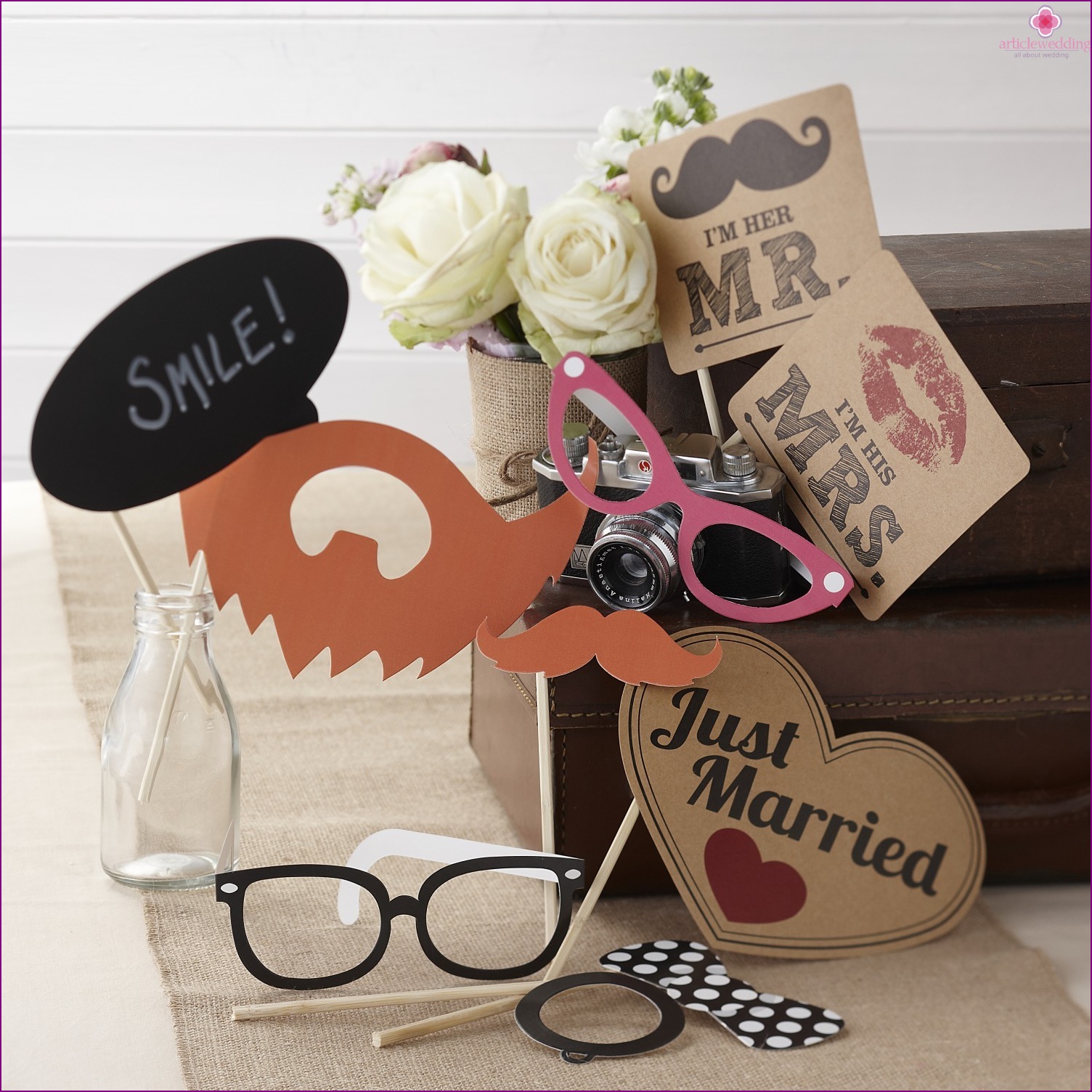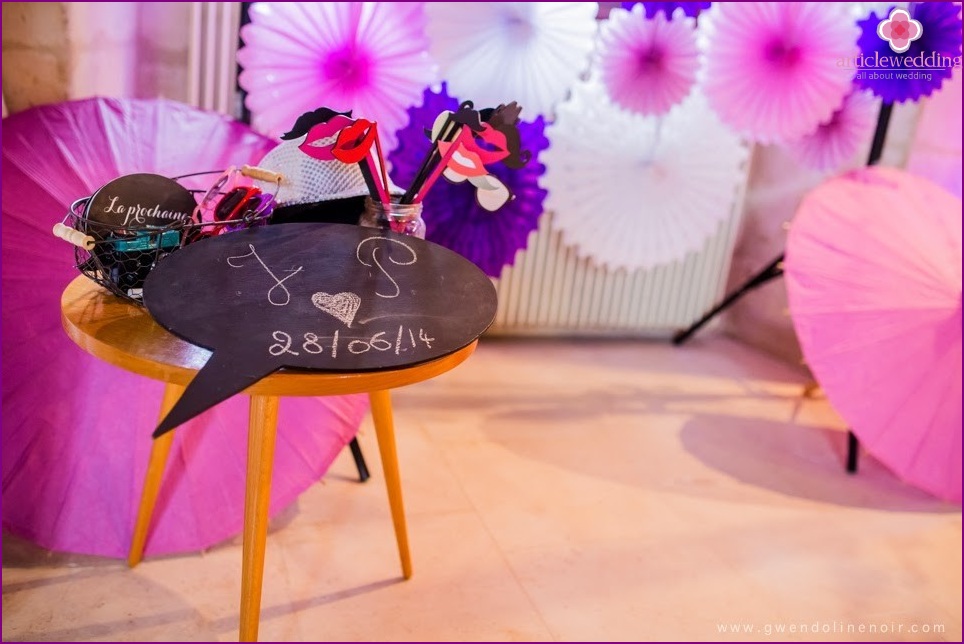 The essence of the game is this: at the discretion of the participants in the production, images of characters and their replicas are selected, which are recorded in speech clouds in chalk. Actors enter the image, become in the frame, raise their cues above the head - filmed! And now, a snapshot: the bride, clutching a bouquet of yellow chrysanthemums to her chest, stands in front of the groom, and on the plate above her head it says: "With yellow flowers, I went out so you finally found me ...". Do you recognize? Well, of course, Bulgakov, "Master and Margarita"! In the composition of such scenes, absolutely nothing limits you; A variety of photo-butaforia will help you to play especially mustachioed or bearded characters like Socrates, Albert Einstein or Charlie Chaplin..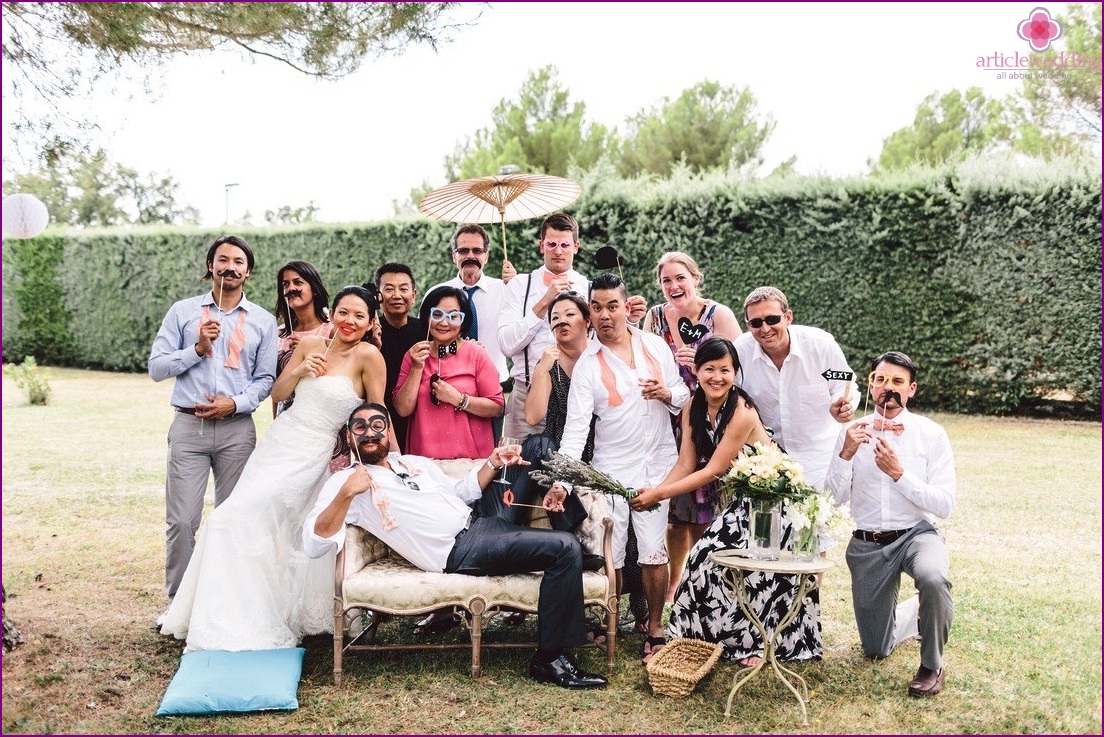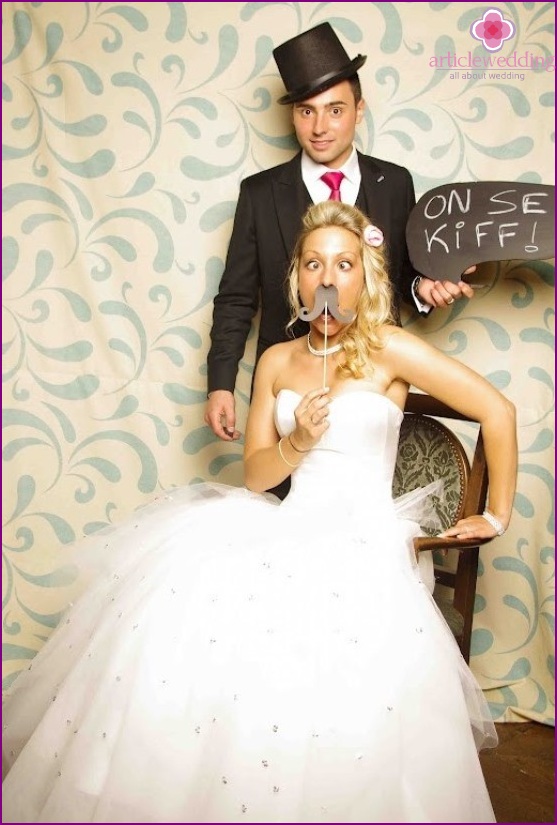 Tips and Options
In the same way, you can make a comic whose scenario, of course, is better thought out in advance. You can create a real wedding publication and print it in a private printing house on glossy colored paper with design to your taste - so that these little stories remain with you all your life. Guests can simply play their own selves without further ado; photobutaforium will give the pictures a certain zest, and on a speech cloud, each of the guests can write whatever his heart desires - a wish to the newlyweds, verses of their own composition, just a couple of kind words.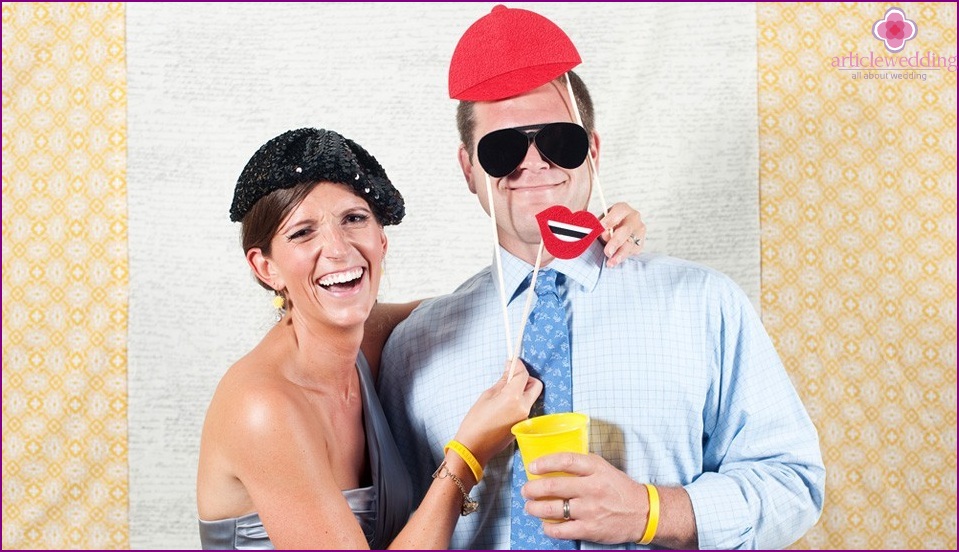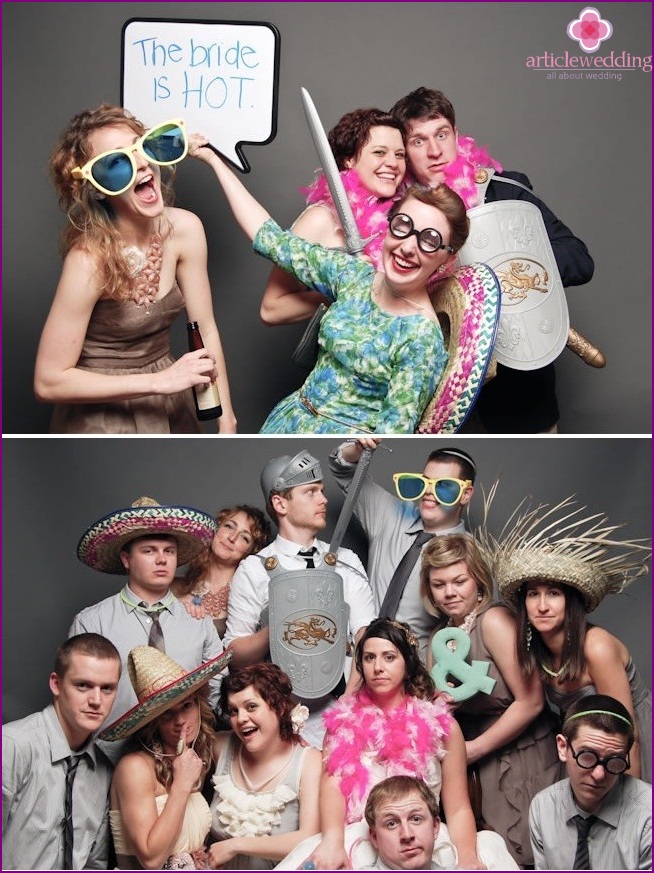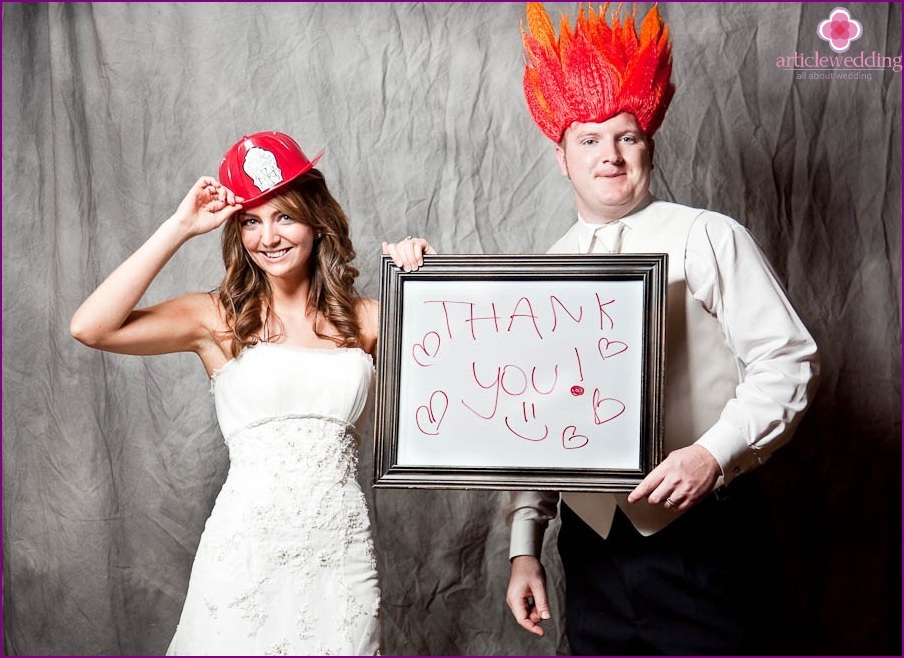 This game will appeal to everyone, as it includes collective creativity, a huge scope for imagination, and just a sea of ​​good mood and pleasure. Original wedding photography will be remembered forever - colorful albums, portraits and posters will not let the memories fade.