Despite the fact that the preparation for the wedding - itvery pleasant chores, it takes a lot of time and effort. Search and selection of the wedding dress, the right bouquet, make-up artist and hairdresser, a restaurant and a limousine - all this turmoil sometimes unsettling. Sometimes a hen party for yourself and loved her friends no longer remains any mood or desire. And it is in vain! Wedding portal www.articlewedding.com offers to arrange a holiday, which will be a magnificent prelude the upcoming celebration and ask him a terrific mood.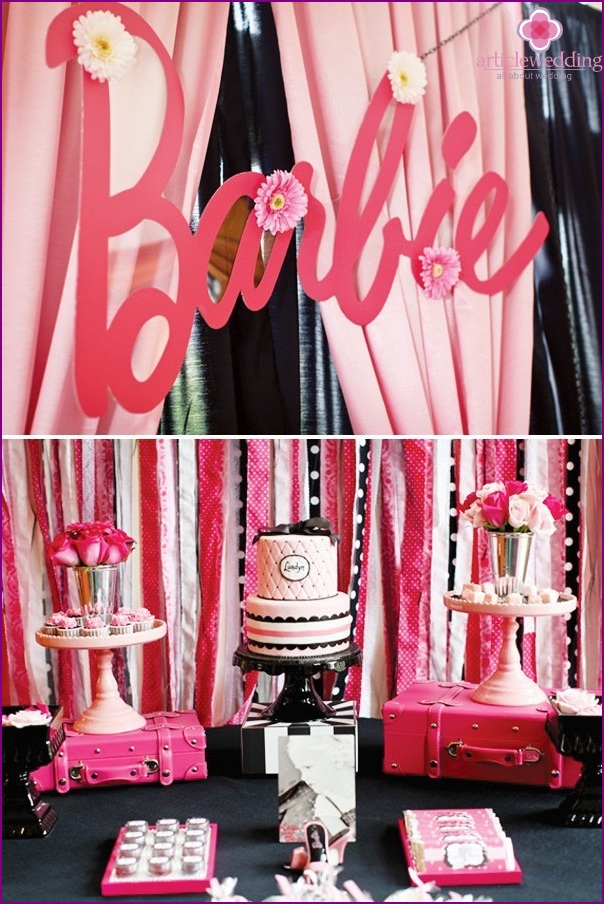 Bachelorette party in the style of Barbie certainly result inbridesmaids delight: you can make a hilarious masquerade charming pink dresses and have fun heart's content! To organize such a festival is a snap.
Dresses for bachelorette party
Almost every girl has in the wardrobe pinkT-shirts, tank tops or T-shirts. From light, airy fabrics like chiffon, tulle or organza can sew a skirt for the evening, and the bride - to build a small veil. Complement the image of the doll blonde stockings or tights, and of course, shoes with high heels. Get plenty of "puppet" attributes - sequins, rhinestones, sequins, fur boas and feathers.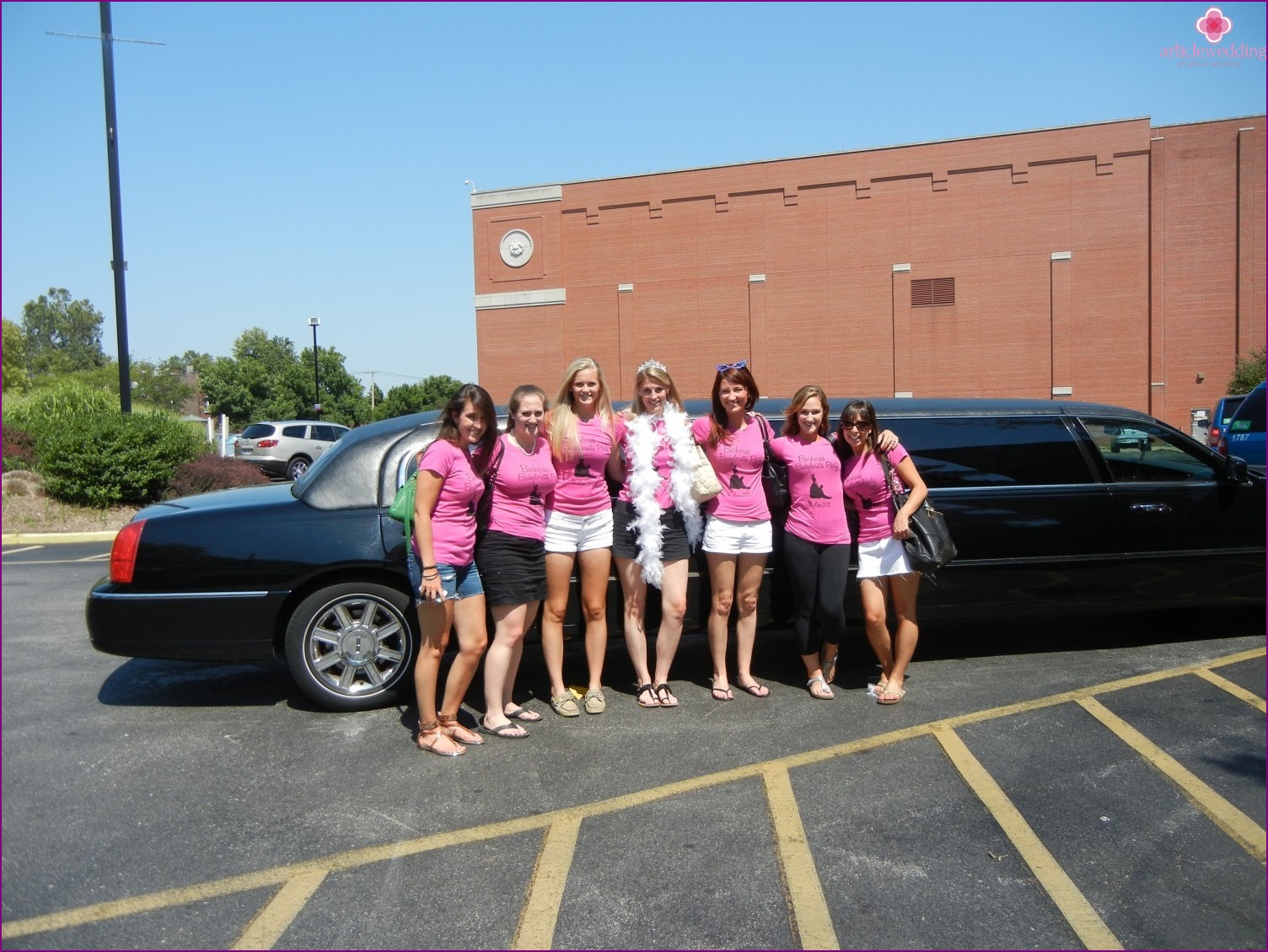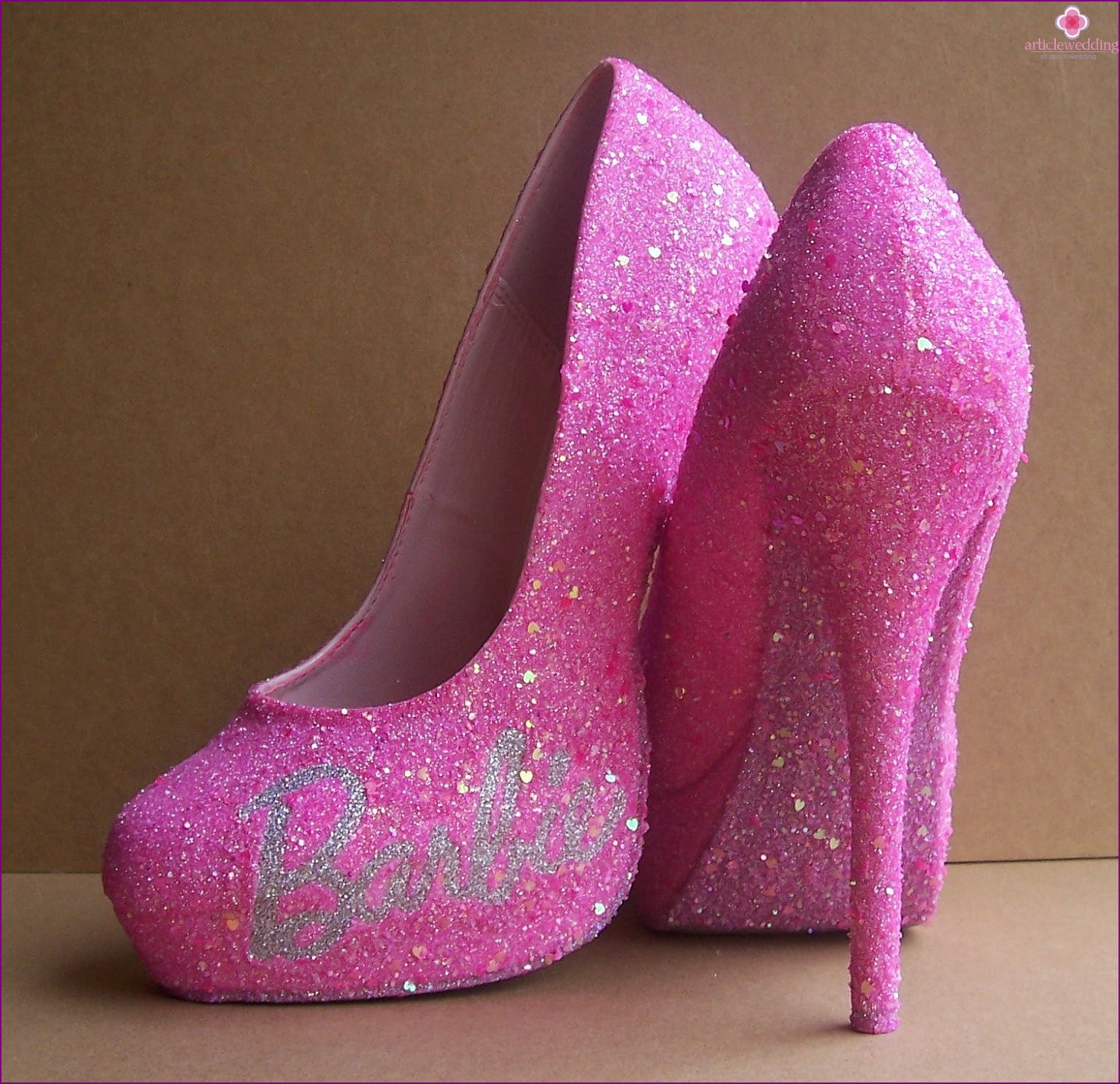 Hair and makeup
Curly locks, or even a high ponytail wig - all dolls in favor, so do not hesitate to experiment. The hairstyle, add colored pins, rubber bands, tie a huge bow.
Make-up should also match the image of Barbie. Remember her pretty face: huge bright eyes, long eyelashes, lips lovely smile, her painted pink lipstick, perfectly smooth skin. Let your makeup will be a little deliberate: to this day it is possible to carry out a childhood dream enough he borrowed my mother's cosmetic bag!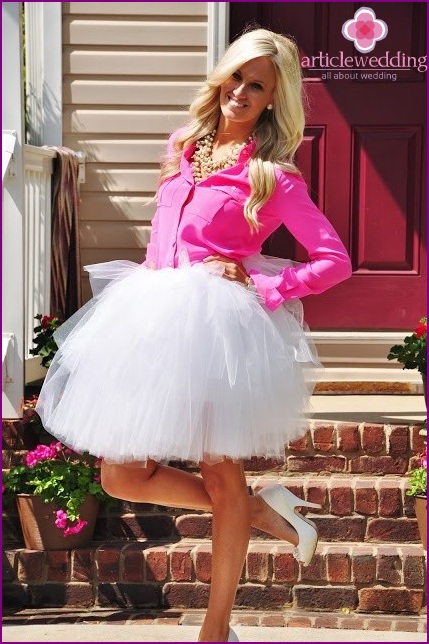 Making a bachelorette party
Consider the design of invitations. This can be in the form of cards with images of hearts and funny baby animals, cards decorated with sequins. The role of the original entrance ticket to play balloon pink color - a symbol of childhood, fun and easy mood.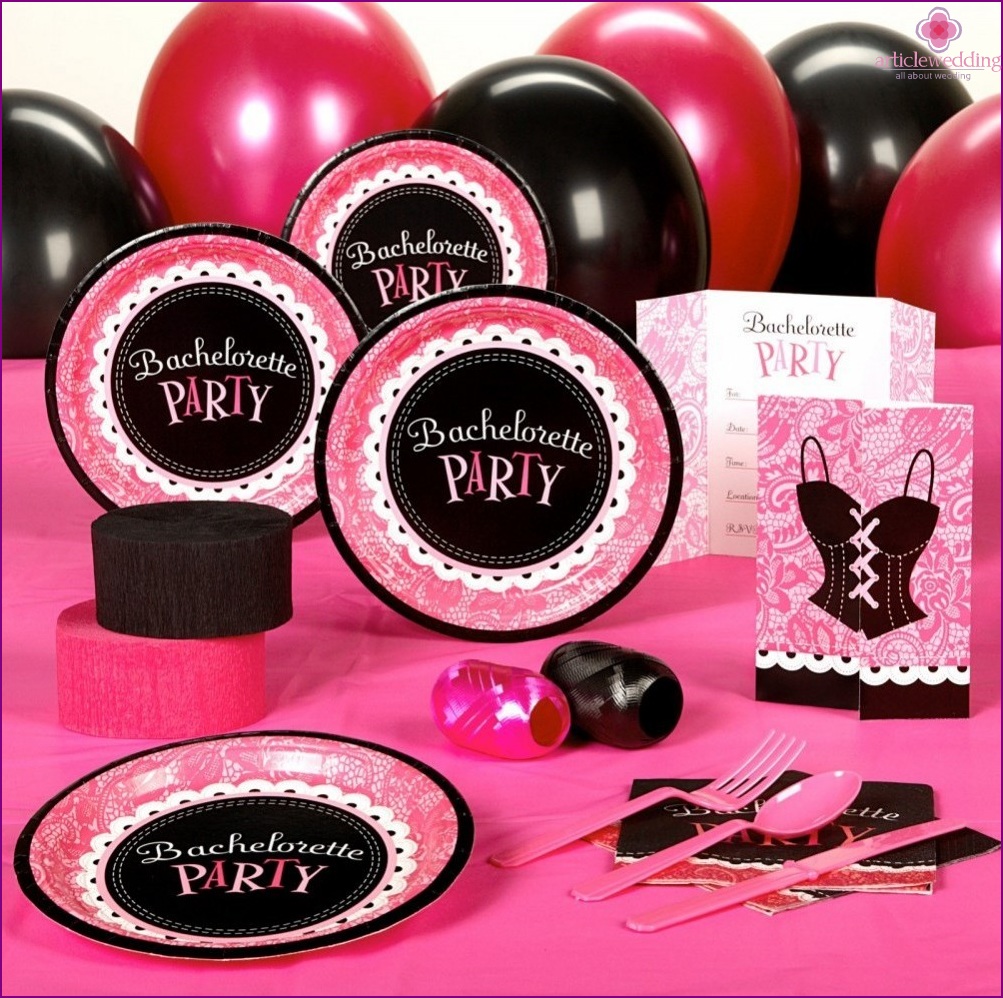 If you are organizing a holiday home, turnapartment in the dollhouse. Let girlfriends Barbie met many stuffed toys, cushions, balloons, flowers and elegantly decorated table. Appropriate to the guest of this festival will be puppets, which embodies the beloved cartoon character bride.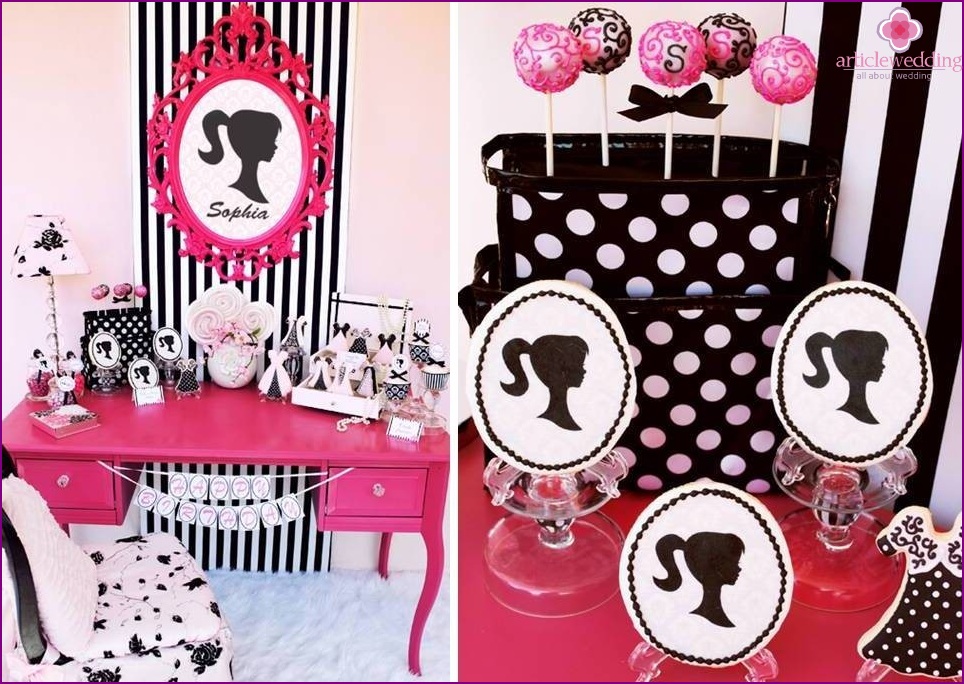 If in your plans - to hold a bachelorette party at the cafe,arrange with in advance. Choose a romantic, cozy place, ask to decorate your table and a beautiful lodge champagne, do not forget the cake in pink or as a Barbie doll. Provide in the holiday program a few funny contests. Ideas for them can be found on the site www.articlewedding.com.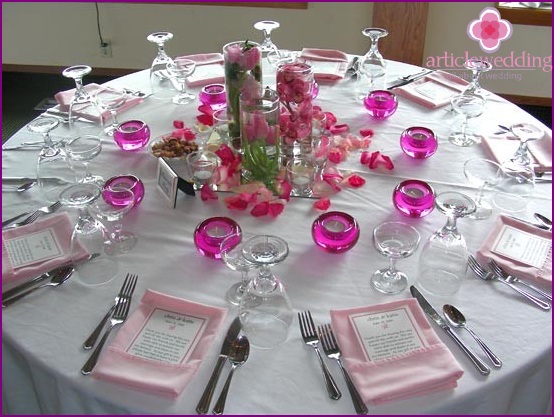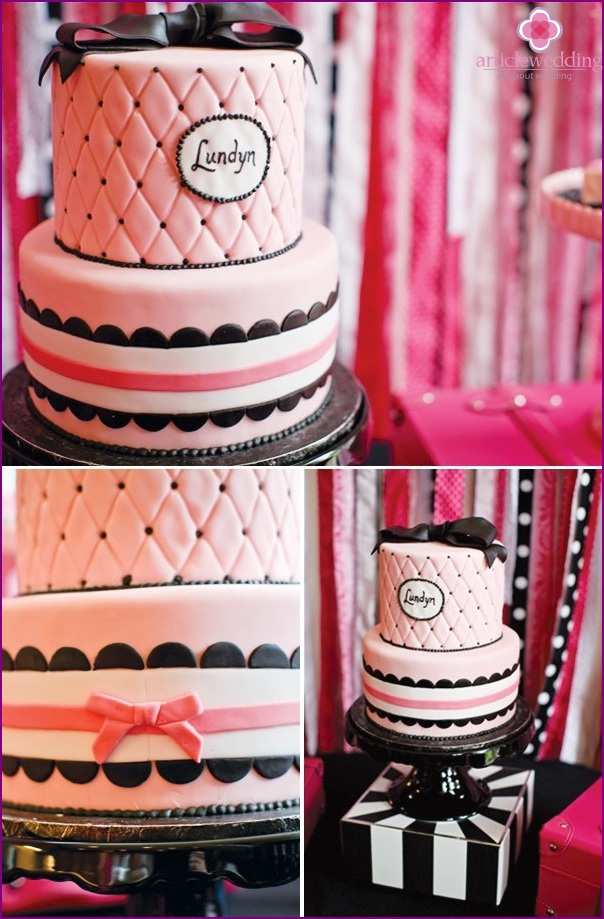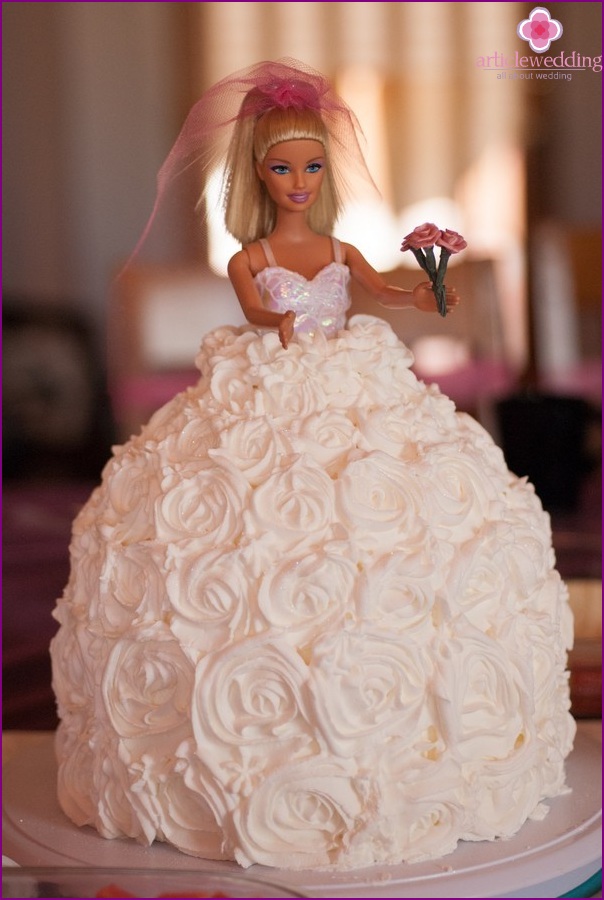 Photo shoot in the style of Barbie
To save an amazing bachelorette party for manymemories, take care of the services of the photographer or operator. In fact, when you still be able to so wonderful to spend time with best friends!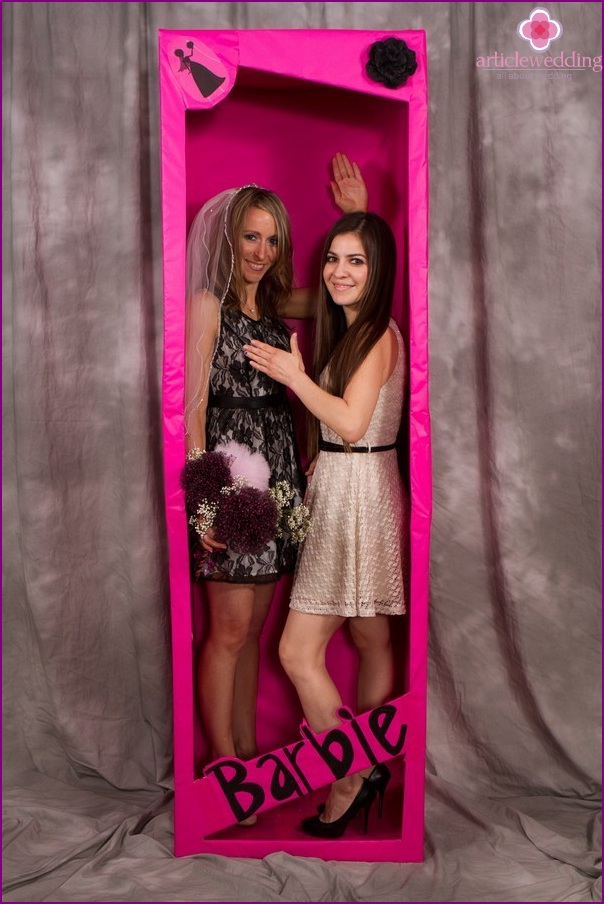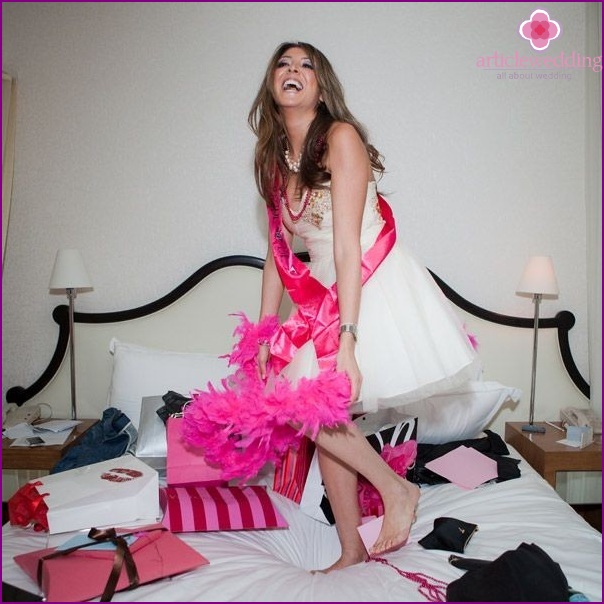 Bachelorette party in the style of Barbie must succeedunforgettable. You will spend a wonderful evening, heartily nasmeetes get compliments Sea and is guaranteed to be in the spotlight. And with such a great mood to get married twice as nice!