After 40 years of married lifecelebrate the ruby ​​wedding. This wedding anniversary is not as common as silver wedding and golden wedding, but that does not make it less interesting and auspicious occasion. Spent forty years in a happy marriage - is a kind of talent that is not given to everyone!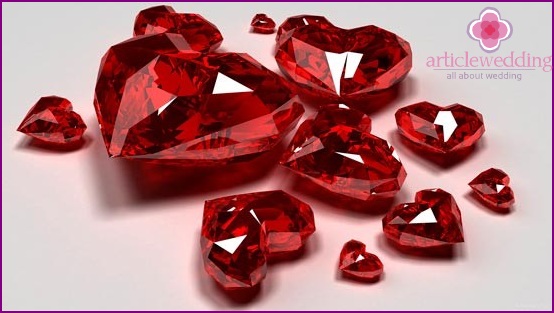 Ruby - red gem. He's value is second only to diamond. And its color varies from pink to deep red. After treatment, the ruby ​​is transformed into a beautiful gem. And family relationships to the ruby ​​anniversary, after cutting and polishing lived for years, becoming stronger, able to withstand multiple blows of life and troubles. Ruby wedding - celebration of true love, saved, despite all the difficulties of family life and the twists of fate.
If the spouses have lived together for forty years, theyapproximately 60-70 years. For them, ruby ​​wedding will be a good opportunity to have fun and see my family and friends. Remarkably, if this wedding anniversary recollect themselves home, then the holiday will be a jubilee for doubly expensive if not, then it is necessary to inform guests in advance so they have time to prepare gifts and greetings for anniversaries.
Traditions ruby ​​wedding
By tradition, on the day of the wedding anniversary of the couple change their wedding rings in the ring with a ruby. The old ring is placed in a casket until such time as they will not be useful grandchildren who decide to get married.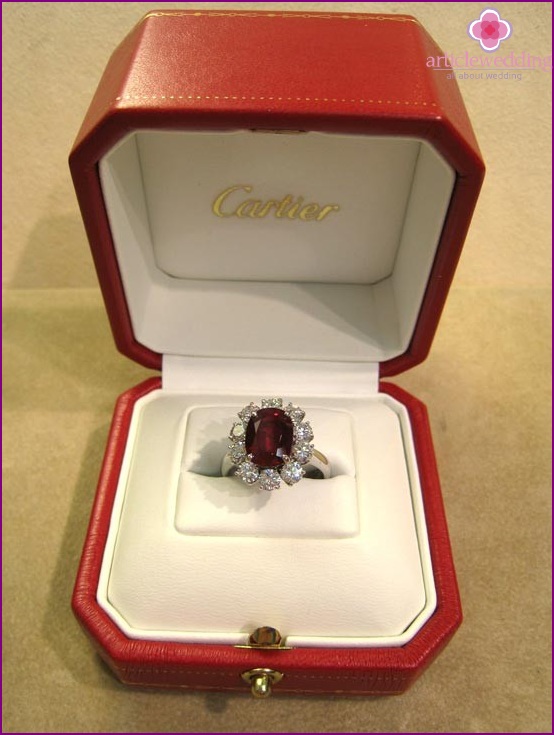 There is an interesting ritual atruby wedding - the couple tear and eat two cherries with paired stalk, not separating them. Bones buried in the ground. After a while, if the husband and wife have lived those years in peace and love, grow two trees with trunks entwined.
The design of the room, which will host thefortieth wedding anniversary, should prevail red. The hall can be decorated with balloons in the form of hearts, bouquets of red flowers on a table, with bright red or pink curtains on the windows. The serving of banquet tables must use the red color - they may be red tablecloths, napkins and lovely bouquets of red flowers.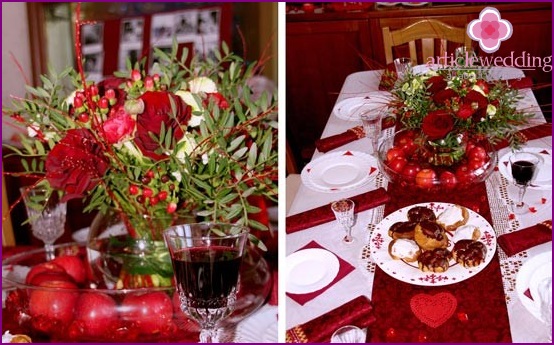 Dishes for this wedding anniversary should alsonecessarily be bright and colorful. Excellent wine, all kinds of desserts from berries and a wedding cake with a stuffing from red fruit - that is, that may be present on the table at this wedding anniversary.
Congratulations on the ruby ​​wedding
Ruby wedding - amazing weddinganniversary, whose symbol is a beautiful stone ruby. And the couple earned that day to hear my warmest congratulations and good wishes. And you want to congratulate the couple, but do not know how to do it? How to find the right words? Many beautiful congratulations in verse and prose can be found in the article "Congratulations on the ruby ​​wedding (40 years) ".
What to give for ruby ​​wedding?
Major gifts to the wedding anniversary should be the jewelry and crafts with rubies:
earrings,
rings,
bracelets,
necklaces and brooches,
necklaces and pendants,
keyrings.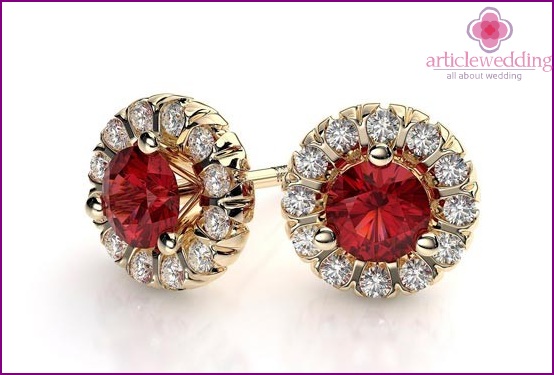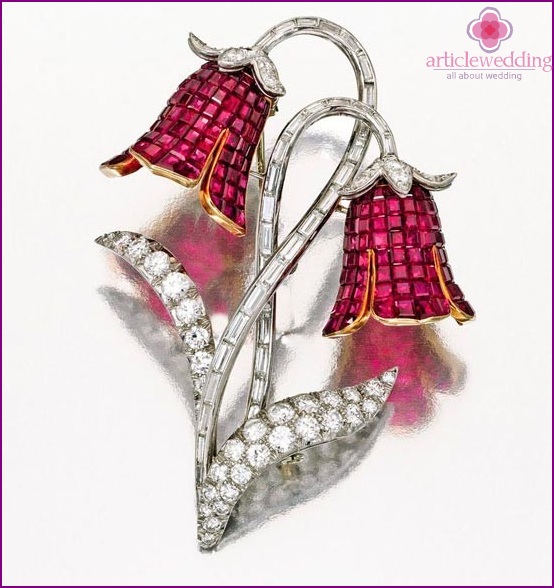 Rubies can be decorated boxes, chests and bowls. You can also present the couple a beautiful vase or a watch with a ruby.
And remember that ruby ​​- it is also an amulet, able to protect their masters. Because precious stone, donated by the spouses can become a symbol of their strong love for ever.
In principle it is possible to give any gift, the main thing, to turn it into a bright red package, which will embody the ruby ​​- the symbol of the wedding anniversary.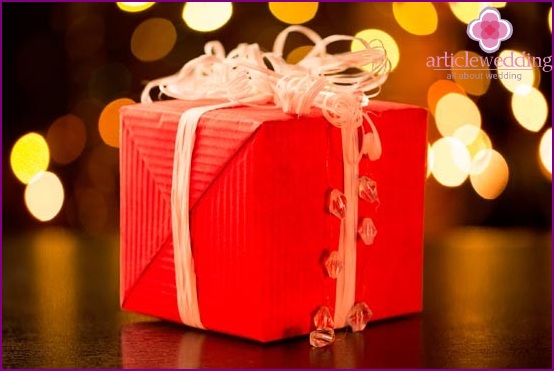 For ruby ​​wedding should sapphire wedding.