The twelfth wedding anniversary - nickelwedding. This wedding anniversary of marriage of the spouses has become stronger and stronger. They can easily withstand a variety of ills of life, problems and difficulties. Because the symbol of this anniversary is nickel - a metal that is particularly resistant. In addition, previously Nickel ranked as precious metals, along with silver and gold, valued it very much.
Nickel wedding symbolizes prosperity in the family and the stability of family relationships. A peculiar nickel glow indicates the need to "refresh" relations guidance "shine." This wedding anniversary He recalls that many lived together, butdo not forget about maintaining the purity and radiance of his marriage. It is necessary to constantly improve, to work together on the relationship, so that they become even stronger and better.
Traditions nickel wedding
Since this is not a round number, nickel wedding celebrated in a close circle of family and friends.
For serving a festive table for a nickelwedding is appropriate to use cupro-nickel utensils. Spoons, knives, forks, table, kitchen utensils must be polished to a shine. Gloss household items and glassware testified earlier about the mode of family life.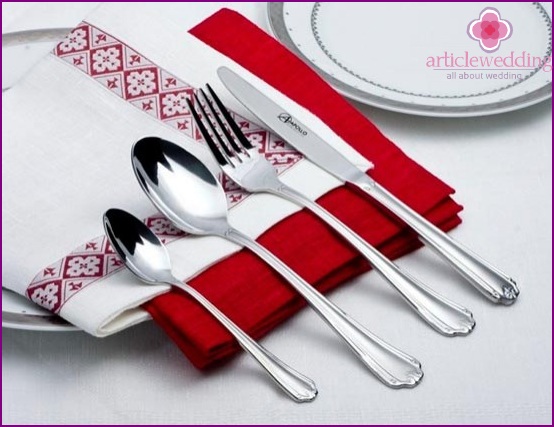 According to the old custom handed down to us from the depthscenturies to celebrate the nickel wedding couple must visit memorable for both places: the church, where they held a wedding, the place of their first dates, etc. Together with his wife walk through the memorial places and guests can take. But on the holiday itself wife come after all, where they were met by their friends and relatives with bread and salt.
Magnificent completion family celebrationcan become a tea party organized in the old style - in the center of the table can be placed shining samovar, from which guests spilling hot tea. For those who prefer coffee, you can cook it in a shiny nickel Turk.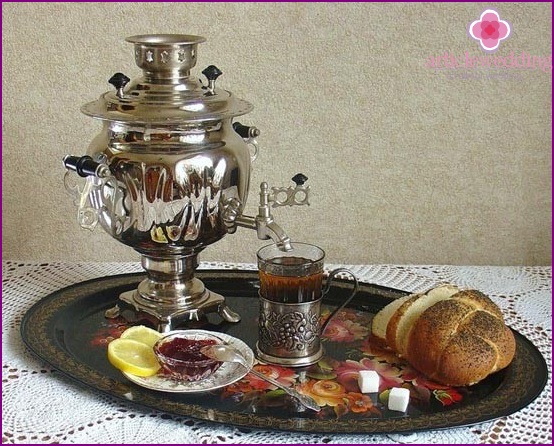 Congratulations on the wedding nickel
Nickel wedding - a wonderful celebration of love,loyalty and devotion to each other. So why not to please the couple kind words addressed to them? Many good greetings in prose and verse can be found here: "Congratulations on your wedding anniversary (11-15 years) ".
Gifts for the wedding of a nickel?
Present on this wedding anniversary is very easy to pick up because of the wide selection of items from nickel. It can be:
cookware,
boxes and frames,
cutlery,
chandeliers,
candlesticks and others.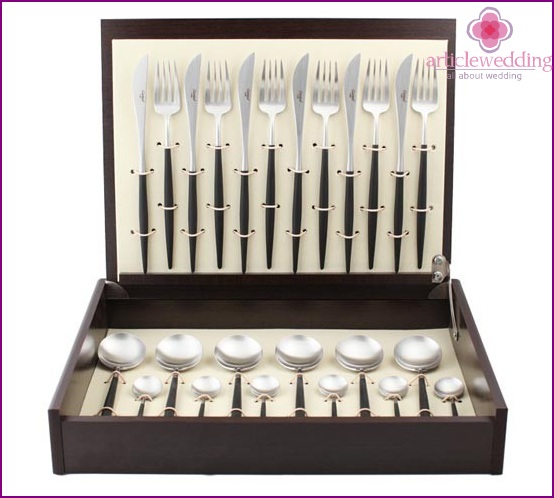 A good gift for the wife can become jewelry: rings, pendants, earrings and bracelets. A wife can give her husband an expensive lighter, cigarette case or flask.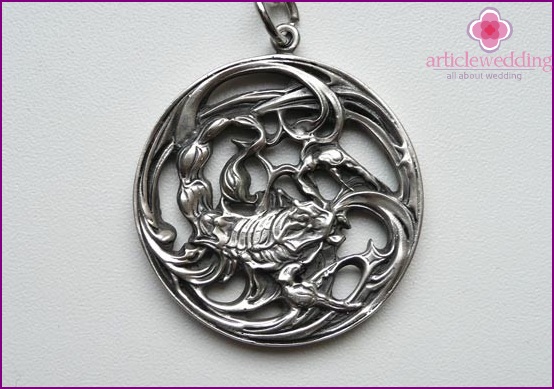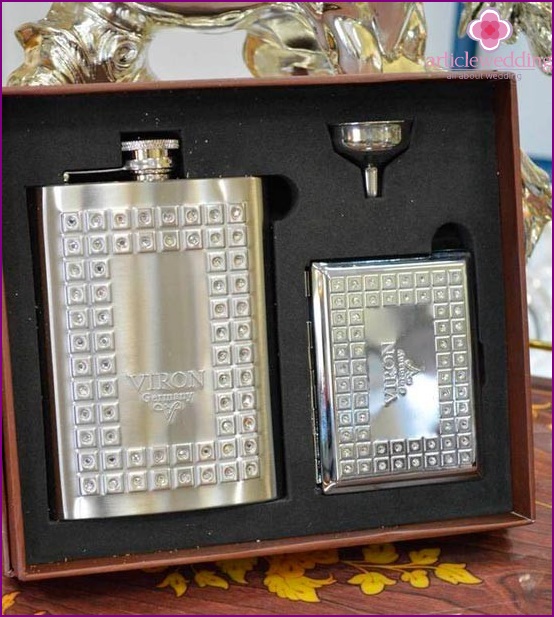 For the wedding should be the nickel lace wedding or Landysheva.