Modern digital technology beyond recognitionwedding picture changed, making it more interesting and attractive. Convenience and flexibility - an obvious advantage against the figures of the film prompted manufacturers to introduce innovations in photography to be more competitive. A widespread interest in photography led photographers to invent new methods of registration of photos, as well as the styles and shooting genres, among which a special place occupies the wedding photojournalism.
Photojournalistic approach is very different from theTraditional wedding photography which included mostly staged shots of the wedding ceremony of trained subjects. Professional cameras and lenses now have a quick focus and image stabilization, high matrix and high sensitivity. They allow you to shoot with natural light without using a flash and at a distance from an object, without interfering with the course of events. However, journalism - it's a lot more than just a documentary photography and reportage - this is a very difficult type of shooting, the photographer requiring great concentration, reaction and observation. Staying unnoticed to others and covering all the events of the wedding day, the photographer should capture the spontaneous, natural emotions newlyweds and guests, and to have time to fix them. Of course, without staging the shooting at the wedding can not do, but now it is less formal. An experienced wedding photographer, to shoot in photojournalism style, only forwards, using "active pose" and suggesting the situation for lovers.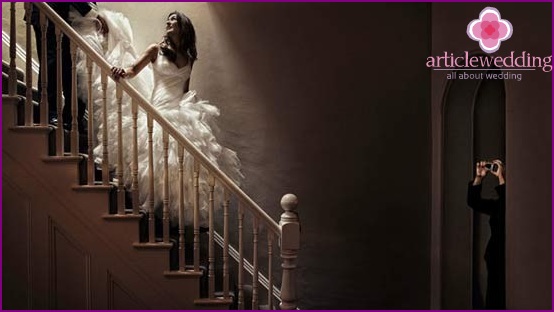 Photographer Jonas Petersen, Australia - "Very rarely stated pairs, what position they should take. I just tell them to focus on each other and the composition itself is born. "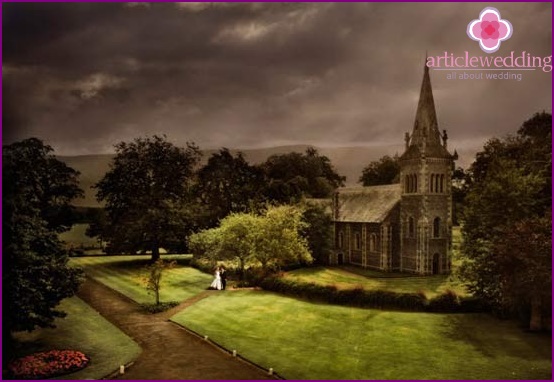 Photographer Marcus Bell, Australia - "My experience tells me that a good picture is not created scenery and a couple in love."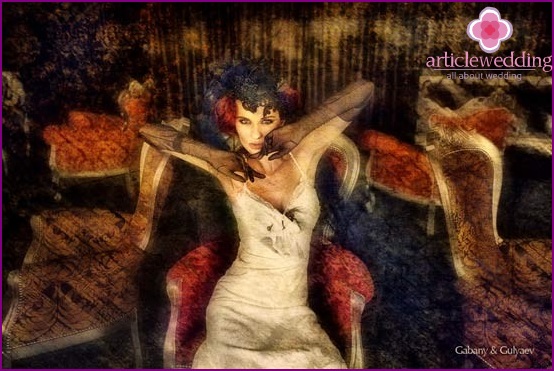 Photographer Laszlo Gabanna, Russia - "Photography - it's magic. So why the memory of the most beautiful day in your life becomes a routine? ! ".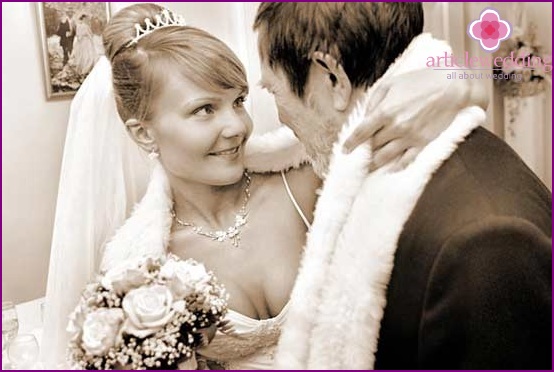 Photographer Sergey Yurchenko, Russian - 'spontaneity and emotions are more valuable than any technically verified posture. "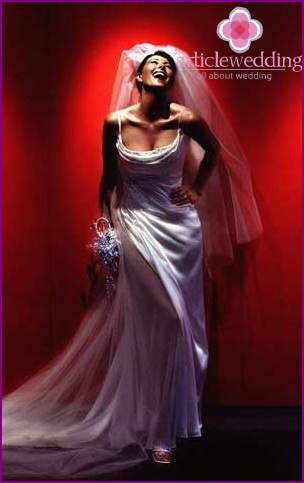 Photographer Irvant (Ervant Zanazanyan), Australia - "I'm comfortable in all genres, the main thing to catch the right moment with the right light."
Without a doubt - digital wedding photography -Photo is treated. Programme editors and, of course, Photoshop helps transform the image, which with the help of special effects, the picture turns into the present work of art. A new trend in the modern wedding photo art was the combination of photography and drawing, which can be both digital and real.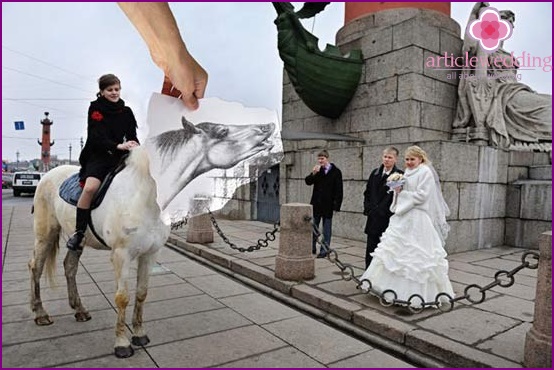 Sergei Yurchenko Photo-graphics in the style of Ben HeineWedding portraits Irvanta, artwork painting by Laszlo Gabanna, or landscaped wedding picture Markus Bell, will not leave anyone indifferent.
In our time photographer, does not possessimagination, ingenuity and creative thinking, it became increasingly difficult to find a niche in the market of wedding services. Just picture no one is happy - it can make any child of his soap box. There has come the age of digital art - wedding photojournalism, collage, PHOTOART and graphics - that's powerful arsenal of tools Fine masthead wedding photographers in the world.