If your wedding will be held in 2015, youyou should definitely know all the fashion trends and trends in the wedding industry. Then you will be able to organize a royal celebration, which will leave a lasting impression on your guests. Www.articlewedding.com portal presents you an overview of the wedding trends, 2015.
Color palette
Trendy colors for weddings in 2015 are as follows:
Blue (dark and pale blue);
pink, peach, coral;
magenta (marsala, sangria, burgundy);
brown, light beige, the color of sandalwood;
pastel colors (ivory, cream, pastel yellow, gray);
green (from khaki to dark green);
purple (lilac, lavender);
metallic colors (gold, silver, copper).
These colors decorators are advised to use to organize a stylish wedding. If we talk about the combination of colors, the most fashionable variations are as follows:
Purple + Yellow;
Pink + Grey;
sangria + Silver;
gold + maroon;
+ Blue Coral;
Blue + Green.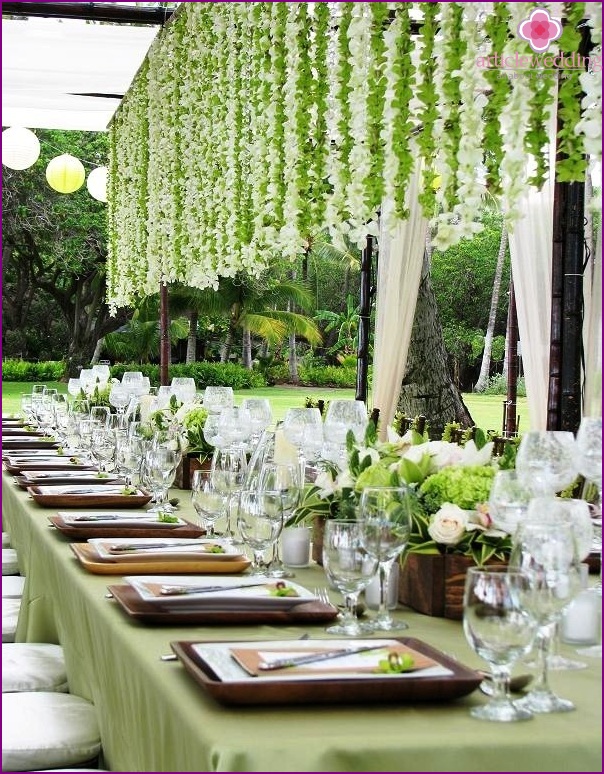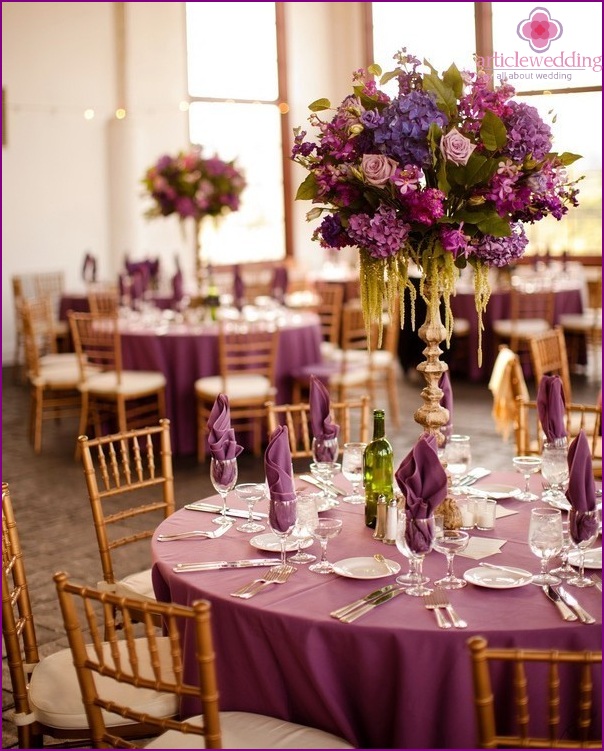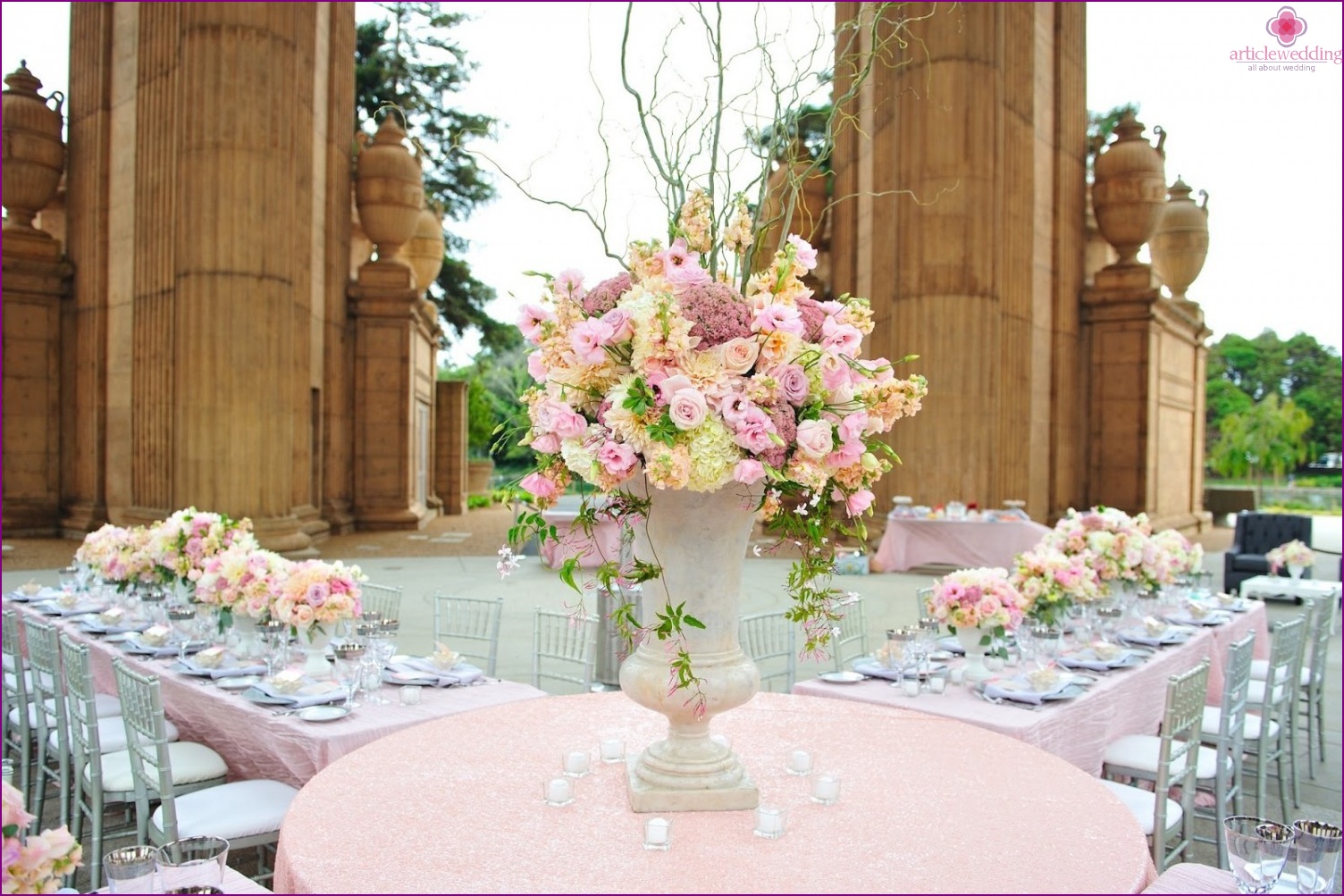 Wedding dresses and accessories for brides
Do brides 2015 range of models and styles of weddingdresses especially broad and versatile: from vintage dresses to modern asymmetrical dresses. This year, fashion representatives to the court fashionistas dress with different items:. Pockets, lace sleeves, shiny appliqués, etc. Particular attention is paid designers wedding dresses skirts with air that seemed to soar with breeze.
If we talk about lifah, the two areas can be distinguished: it is a closed neckline lace with delicate embroidery and deep neckline with V-neck.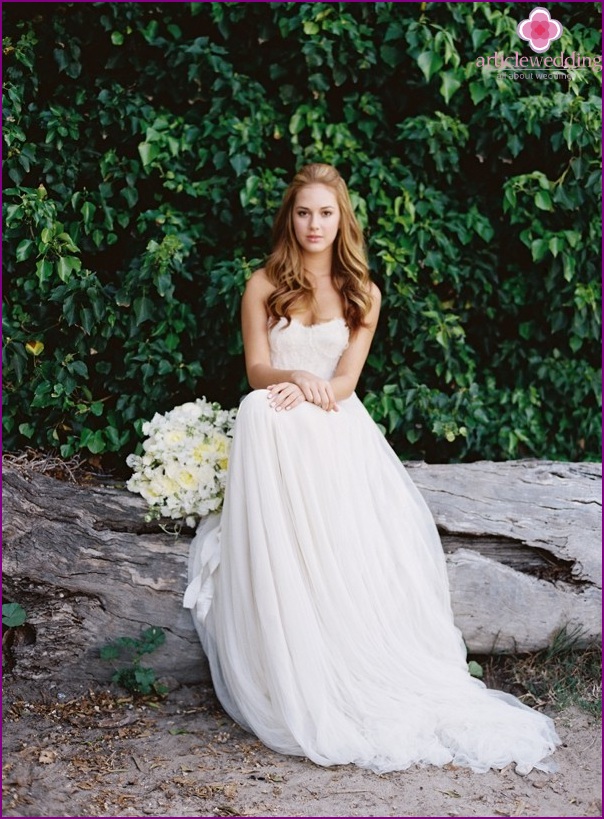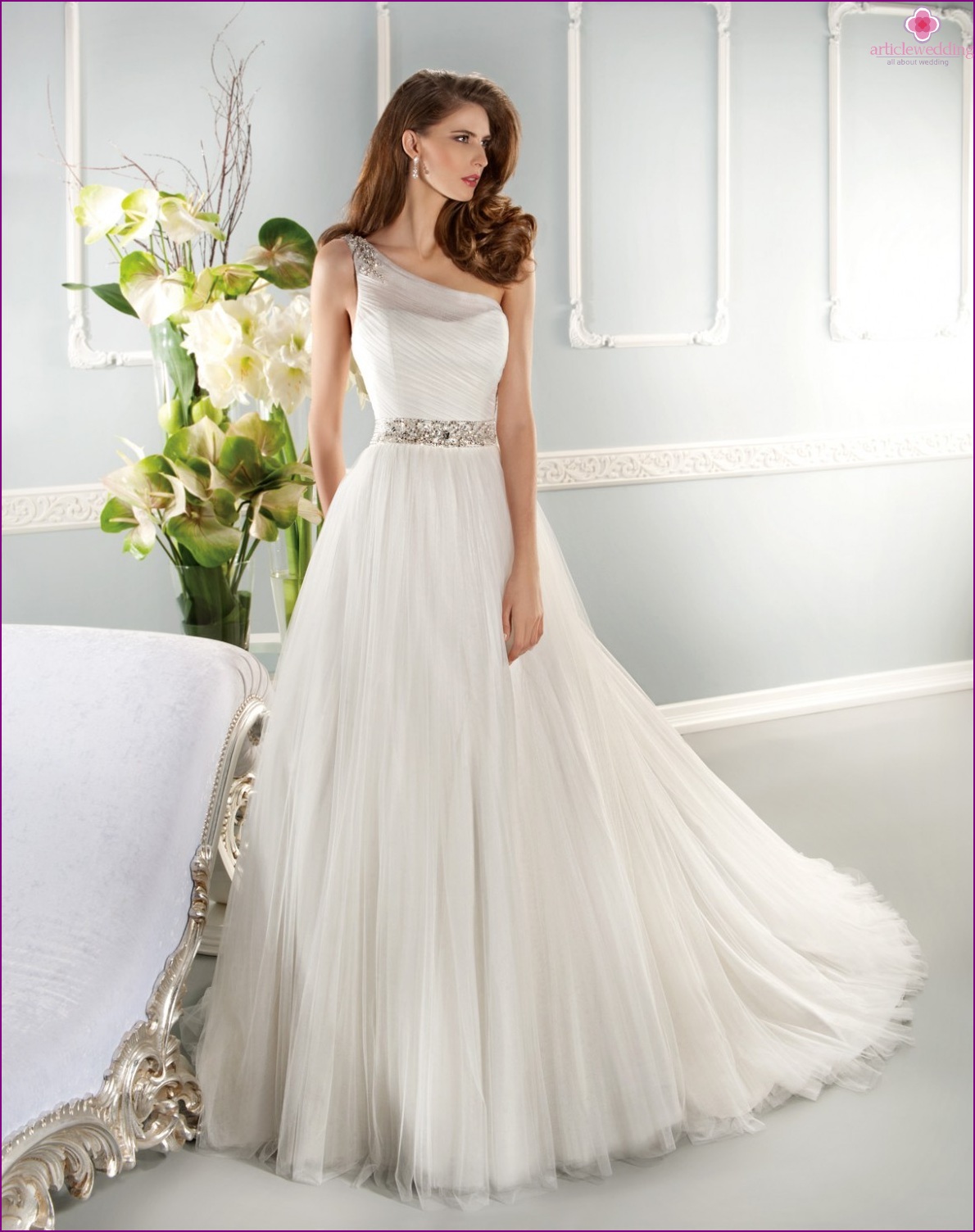 is one of the new trends of the yearsilk dresses, amazing divine play of light on its tiny folds. Added to this will be refined as well as a simple bouquet, decorated with long silk ribbon.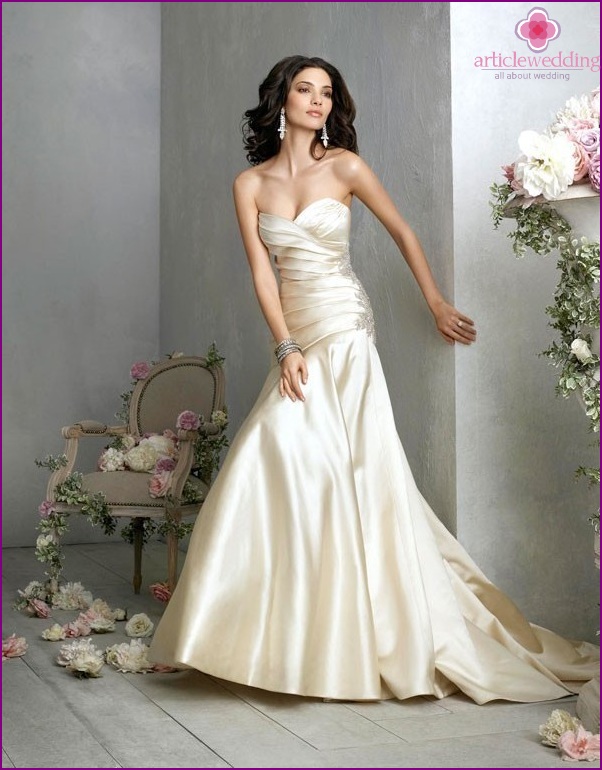 The most fashionable colors for wedding dresses 2015 recognized pastel colors: pink, mint, blue and gray.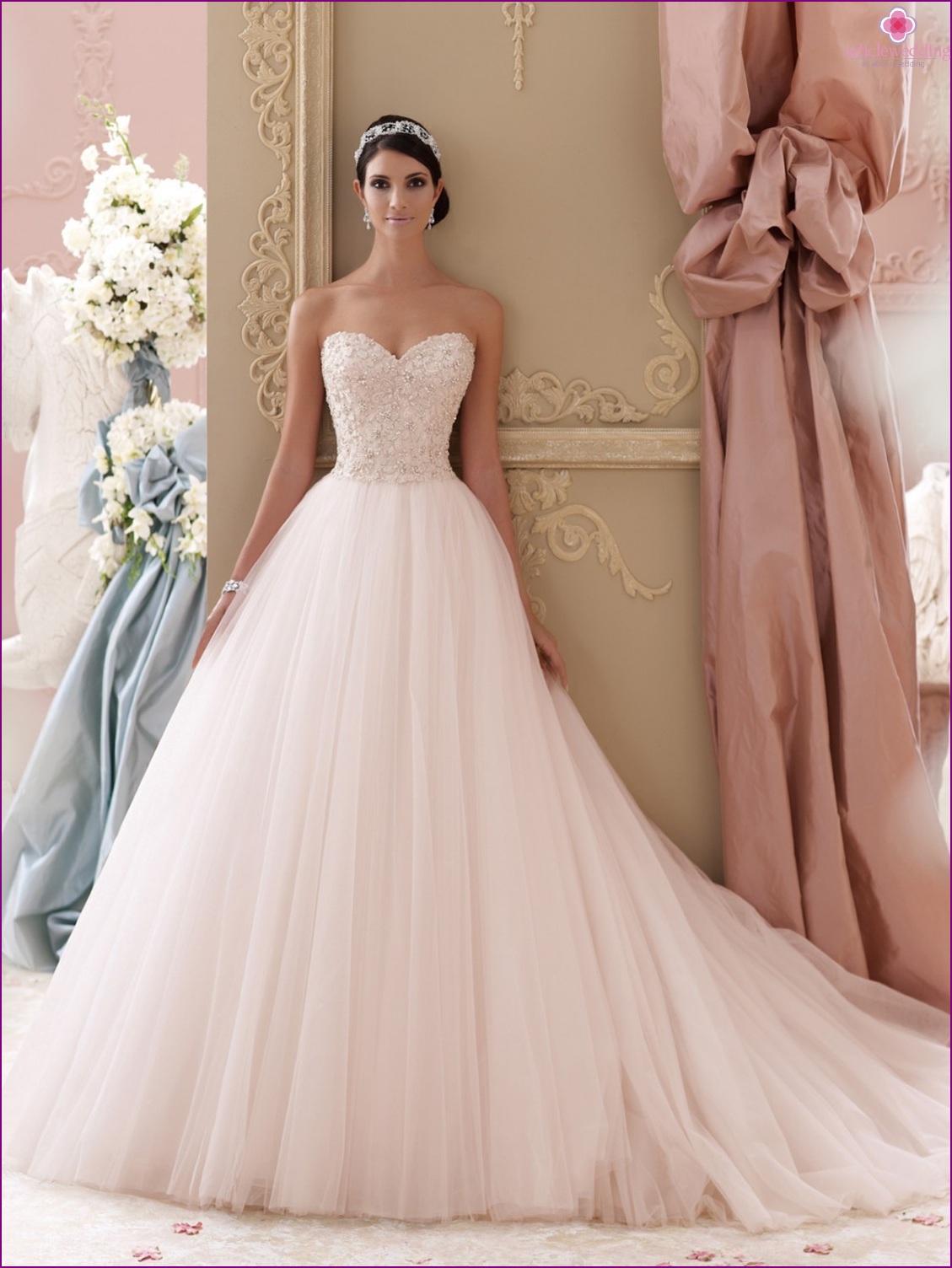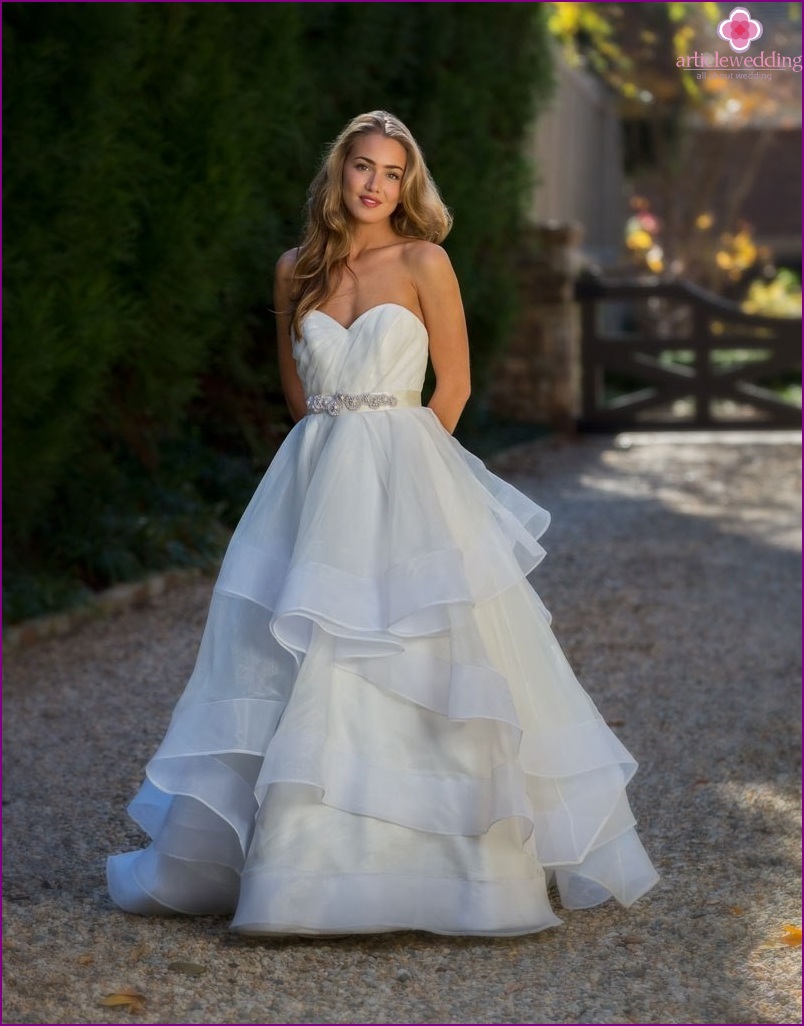 As a fashion accessory for the bride can bechoose a floral wreath, which gives the image of the bride's romantic and bohemian chic. In vogue again include veils in a variety of its variations. And the emphasis in the image of the bride help arrange massive earrings and necklaces.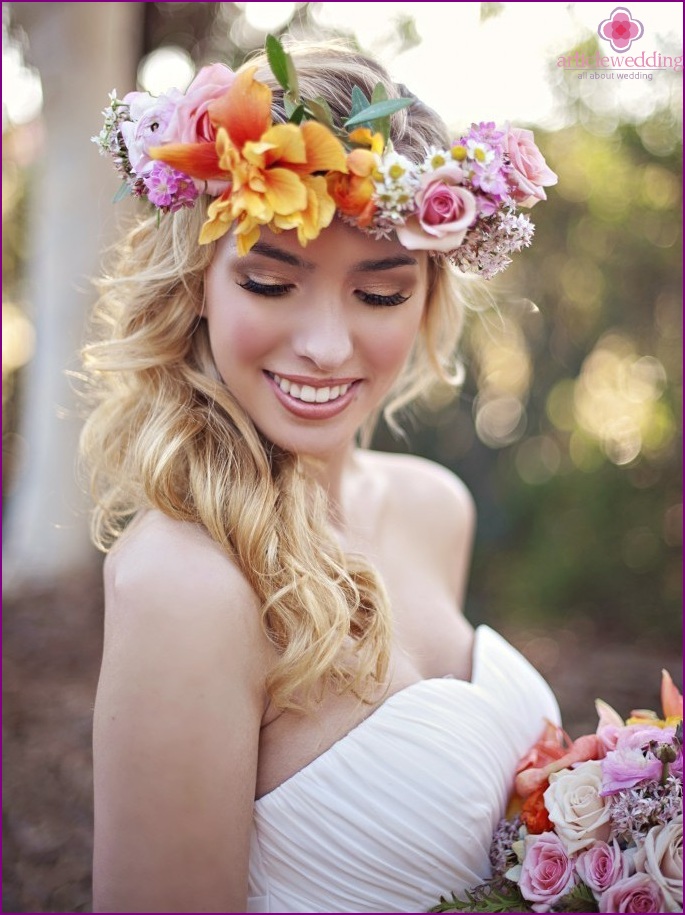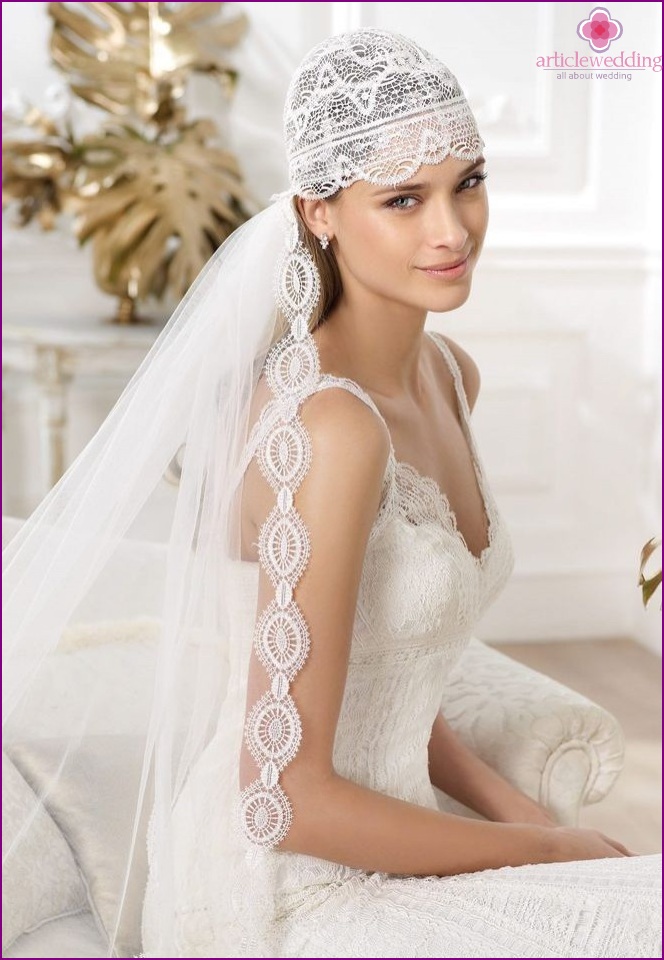 The image of the groom
In the image of the groom are also present in 2015 Vintage theme: fashion back to the style of a true Englishman and offer grooms dress in brown tweed suits.
If the bride prefers a classic style, the highlight of his image may become a vest, said www.articlewedding.com portal.
Meanwhile the suitors who want to create a more modern and bold way, you can offer pastel suits (eg. Pink) and scarves instead of ties.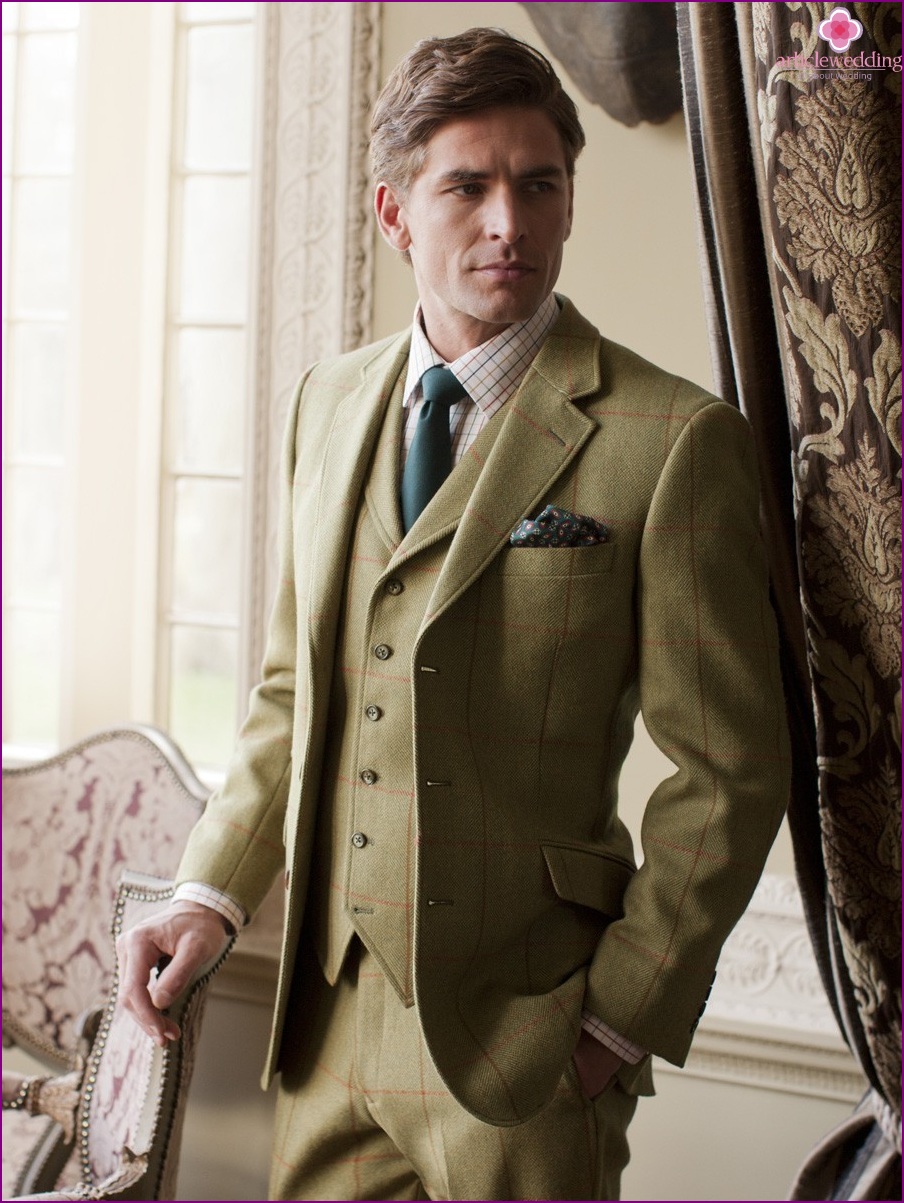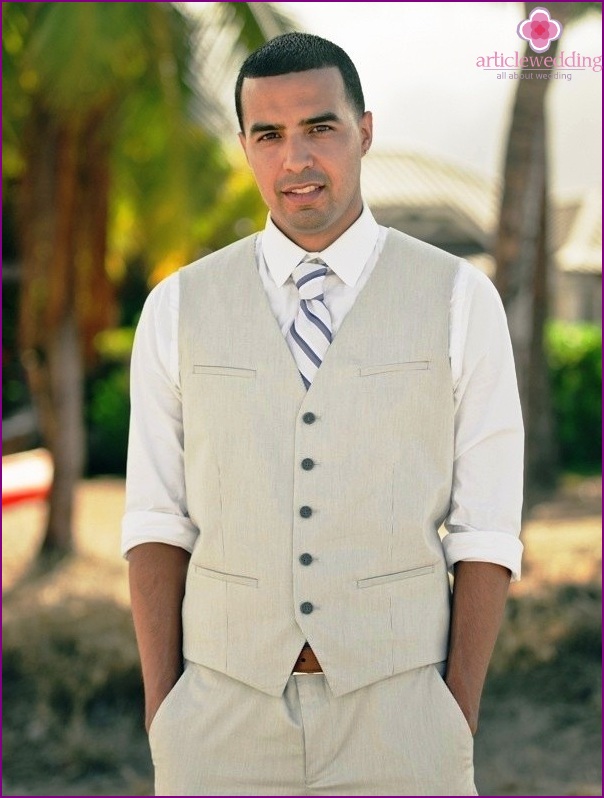 Wedding decorations
One of the main trends in wedding decor2015 is a rustic style, with which at the ceremony manages to create a cozy, almost homely atmosphere. Country style involves wooden tables and chairs, candles and natural materials in the decoration.
Such styles as eco and Boho again occupy a leading position. Maximum attention in the design of the wedding should be paid to nature, using simple details and natural materials in the decoration.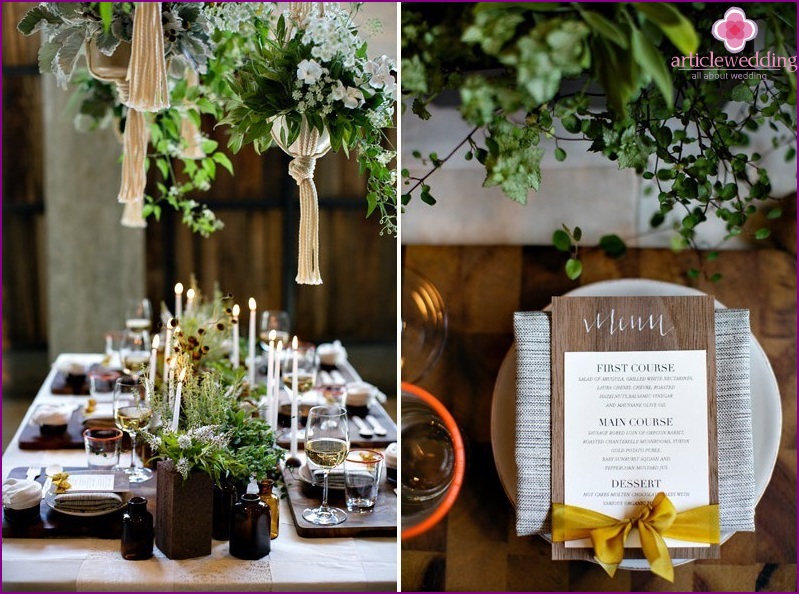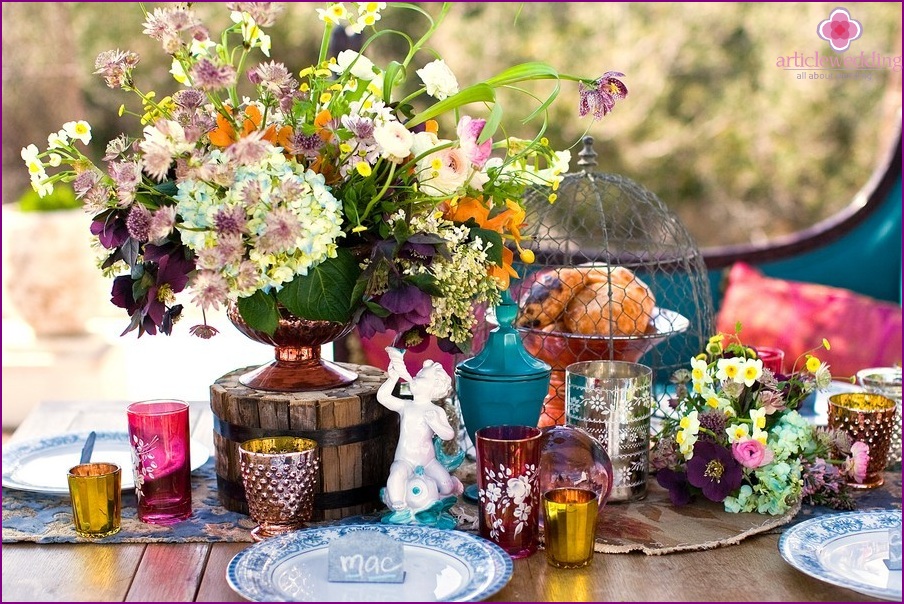 Among this year's trend can also be distinguished:
"Flower" wall;
the use of trees and vintage furniture;
luxuriously decorated ceiling with fresh flowers and cloth;
animal motifs in the decor (animal figurines, feathers, horns and fur);
Floral track instead of traditional cloths;
"Netsvetochnye" composition on the tables (fruits, vegetables, moss, fur, feathers) and others.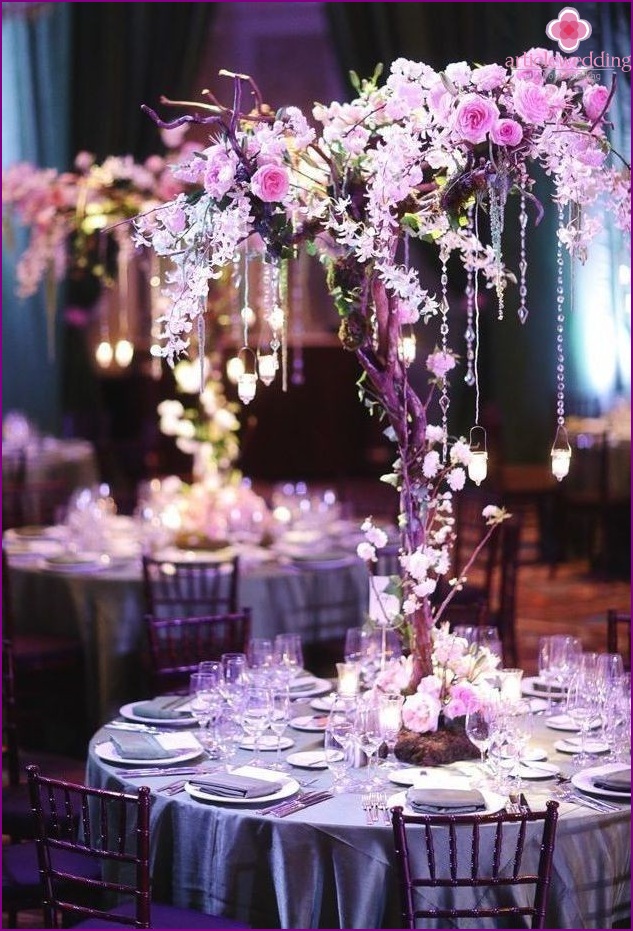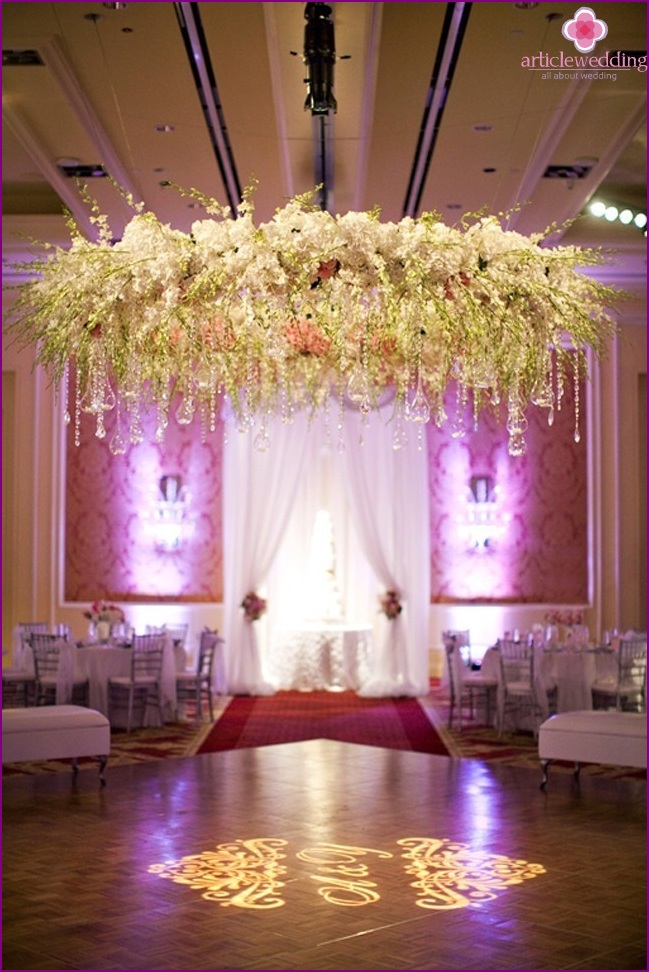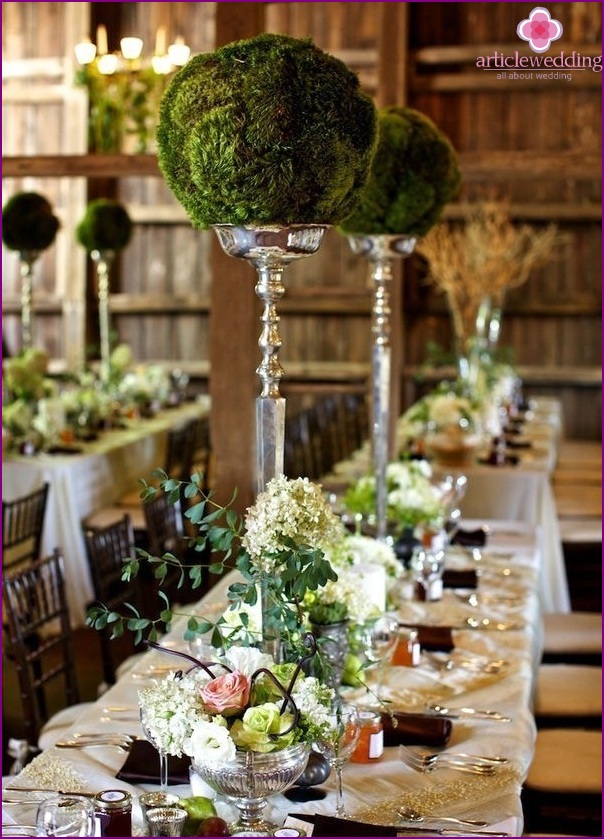 Wedding floristry
In 2015, florists advised to usecreating a luxurious and delicate bridal bouquet garden and wild flowers. At the peak of popularity - disheveled bouquets, air and gentle. Along with fresh flowers, you can use natural materials: chestnuts, acorns and pine cones, cotton and others.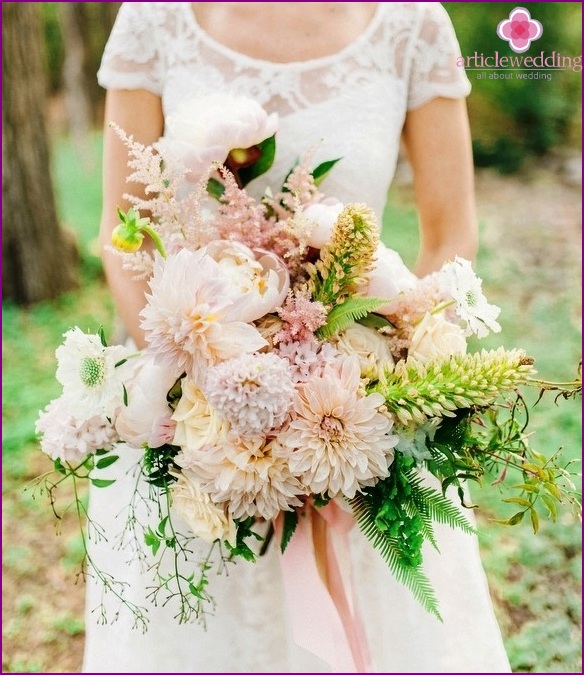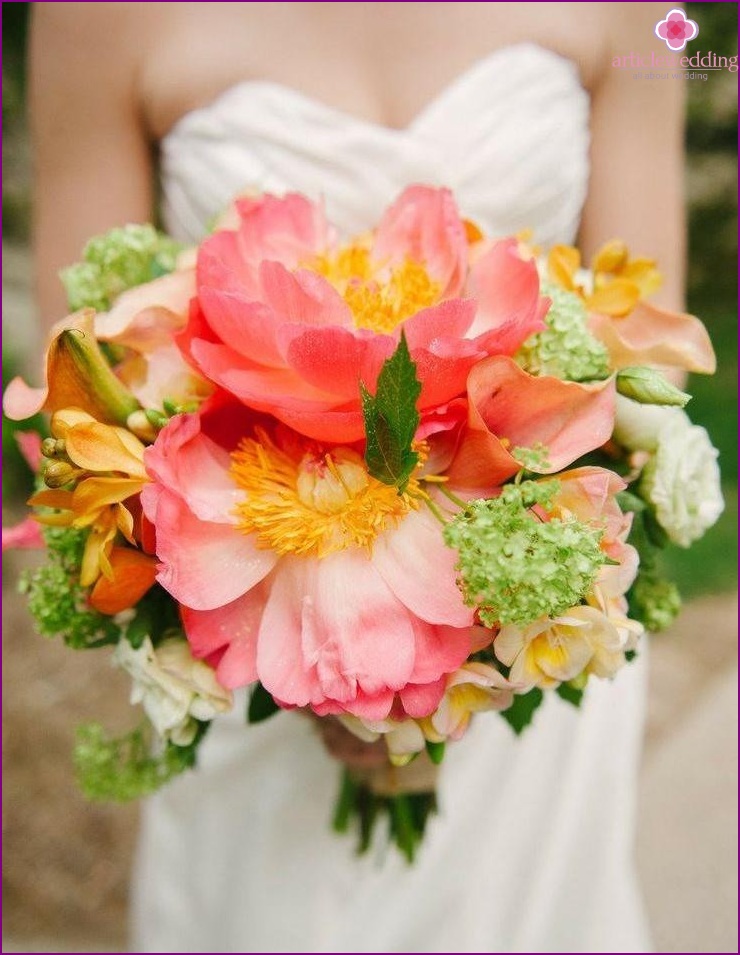 Wedding accessories
In 2015, wedding accessories can beexecuted in watercolor style, as their color scheme is better to choose pastel colors: pink, ivory, etc. Special attention is given to the fonts in the accessories - calligraphy is back in fashion..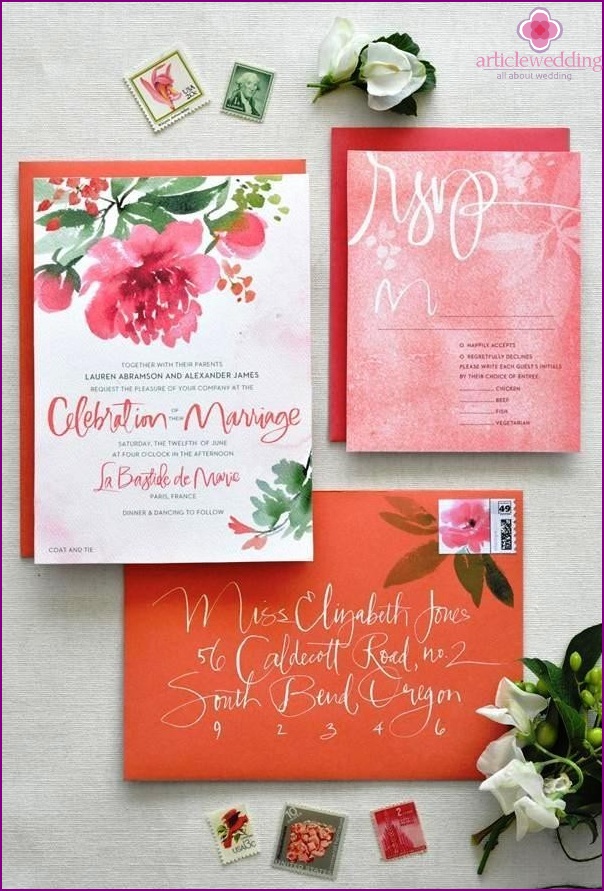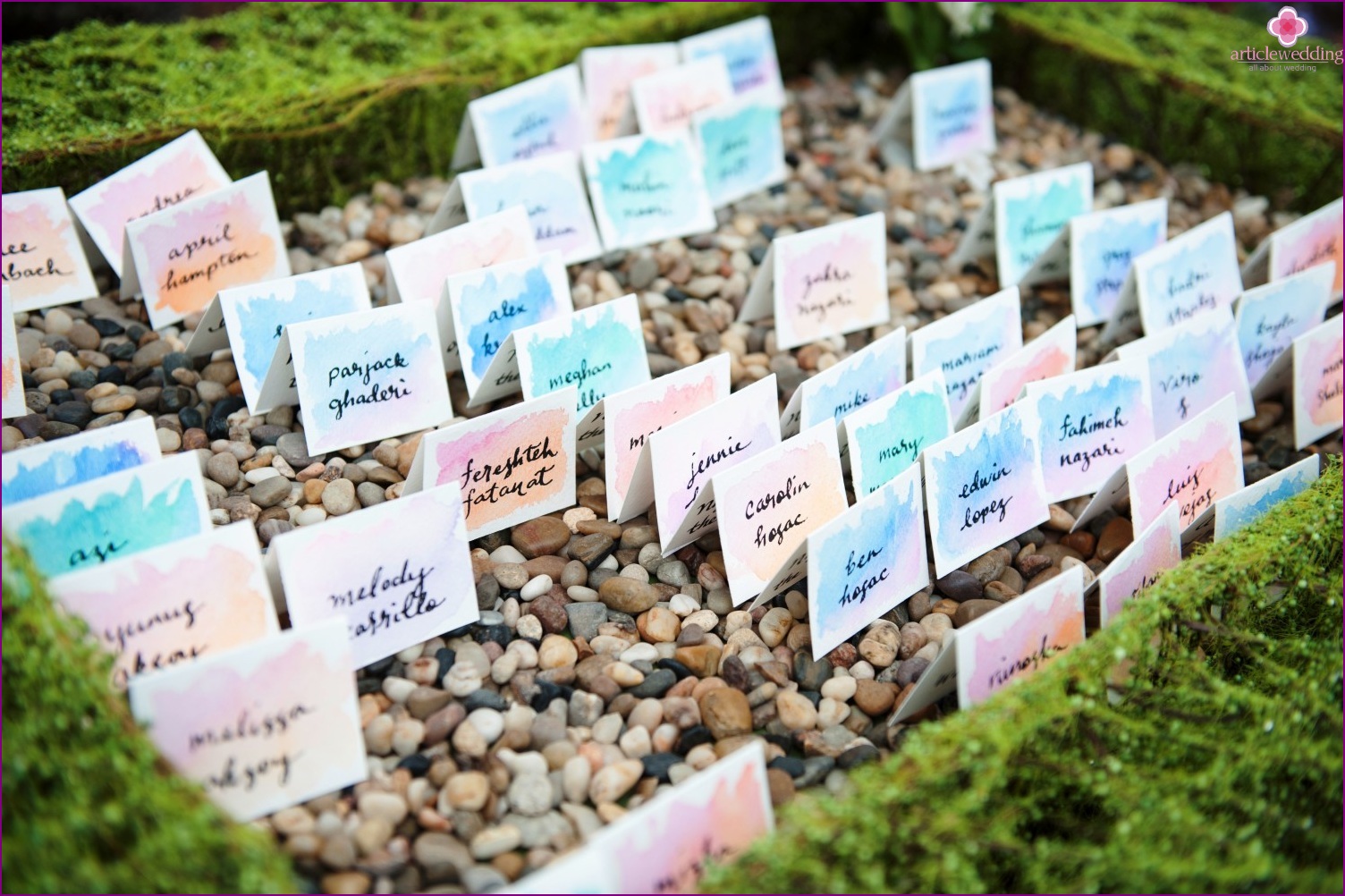 Wedding feast
In 2015, fashion will be three completely differentdirections to conduct a wedding banquet: it is a buffet with tasting of dishes, or a luxurious feast in the Michelin style or dinner with homemade dishes based on local ingredients.
As for the wedding cake, then again back in vogue classic tiered cake with icing and without.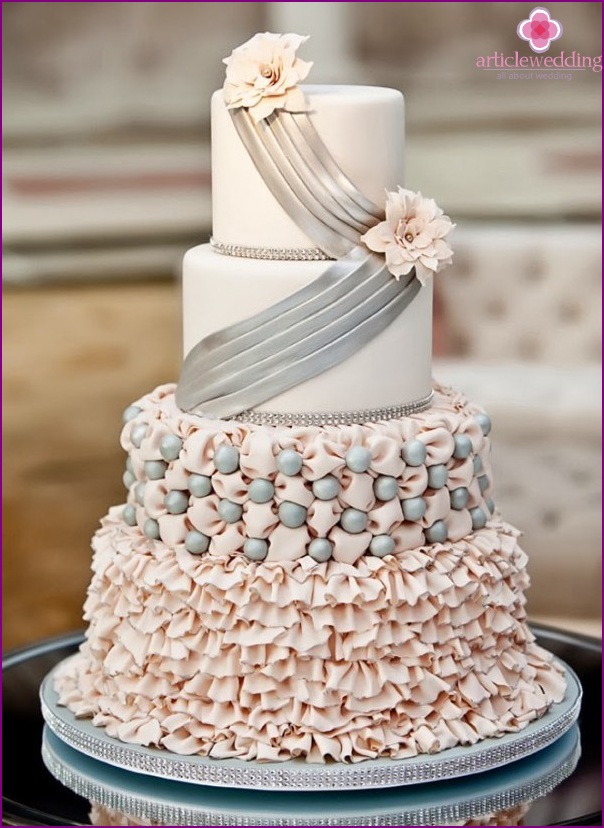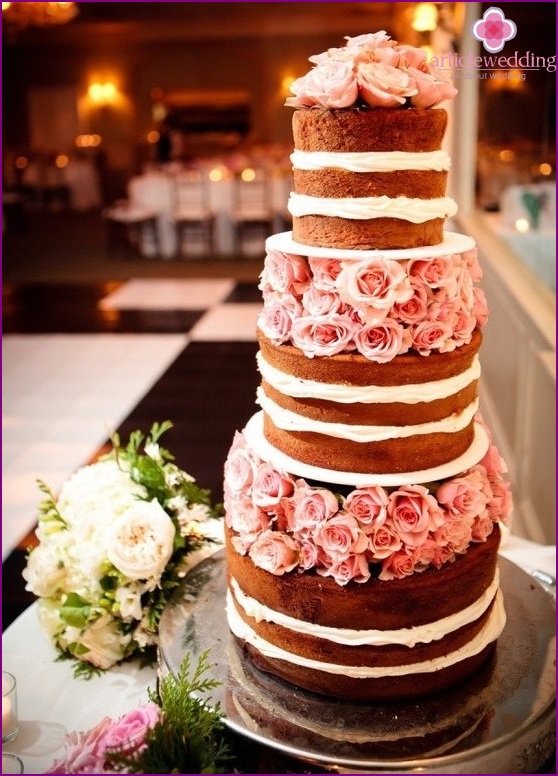 In place of the traditional sweet table come cheese tables, composed of different kinds of cheese, fruit and nuts.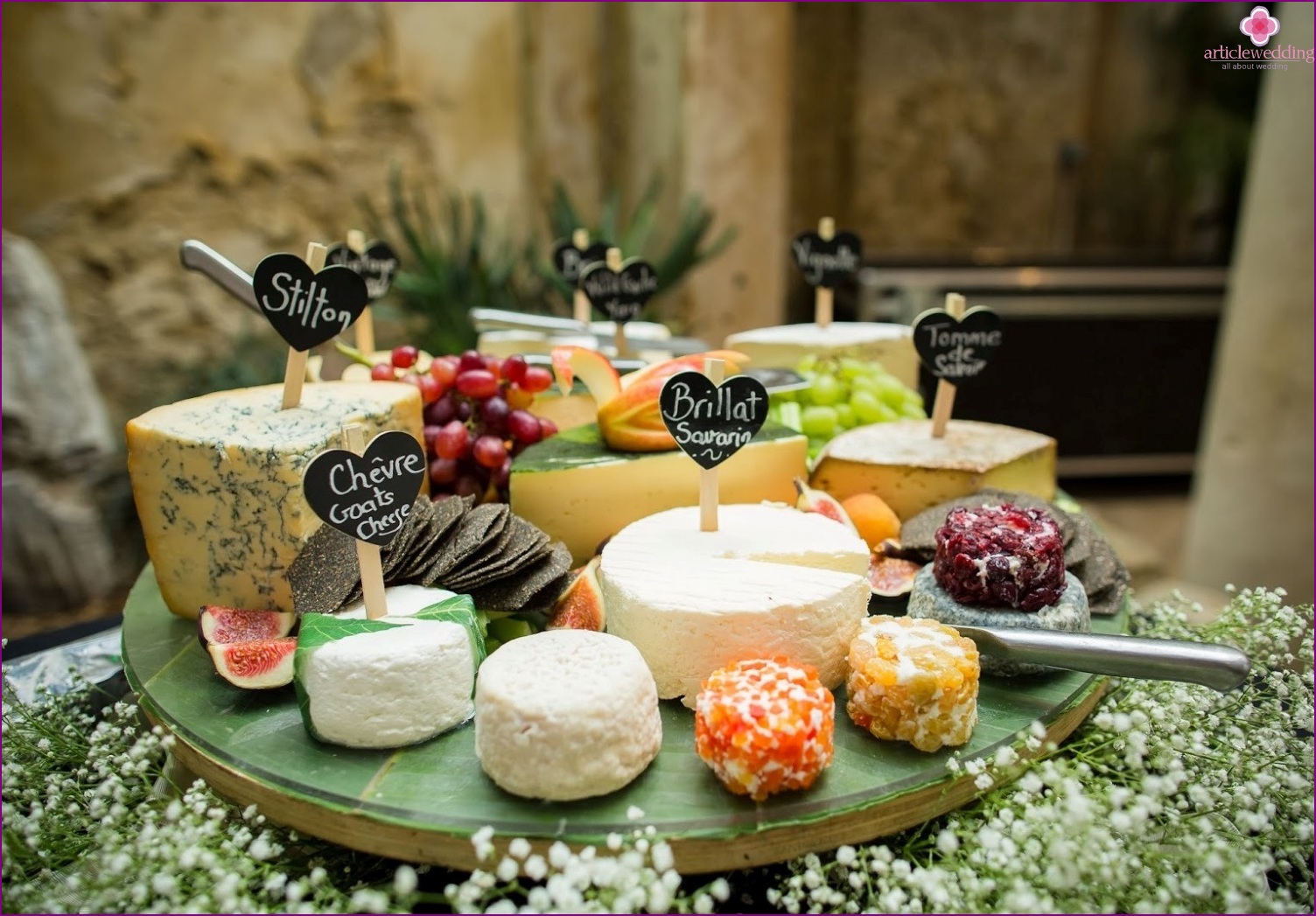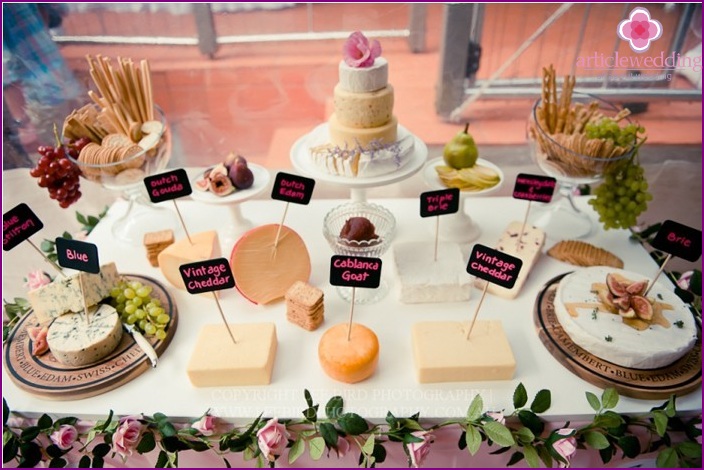 As you can see, wedding trends of 2015 quite interesting and many-sided, because each couple will find something suitable for organizing unique wedding celebration.