Many newlyweds choose to organizewedding in the summer. Bright sun, lots of flowers and greenery, the richness of fruit and vegetables - what could be better for the grand celebration. But this is not enough if you want to make your holiday was original and impressive. Www.articlewedding.com portal presents you the top 8 ideas for organizing a truly unique summer wedding! And let others envy you only!
Painting in the open air banquet
Wedding in summer - it's a great opportunity to spendexit registration and banquet on the nature of the garden, park or even at Forest Lawn. No stuffy restaurants and cafes. Let yourself and your guests to enjoy plenty of summer day, surrounded by greenery and flowers. A rustle of leaves in the wind and the chirping of birds will be the best wedding music accompaniment.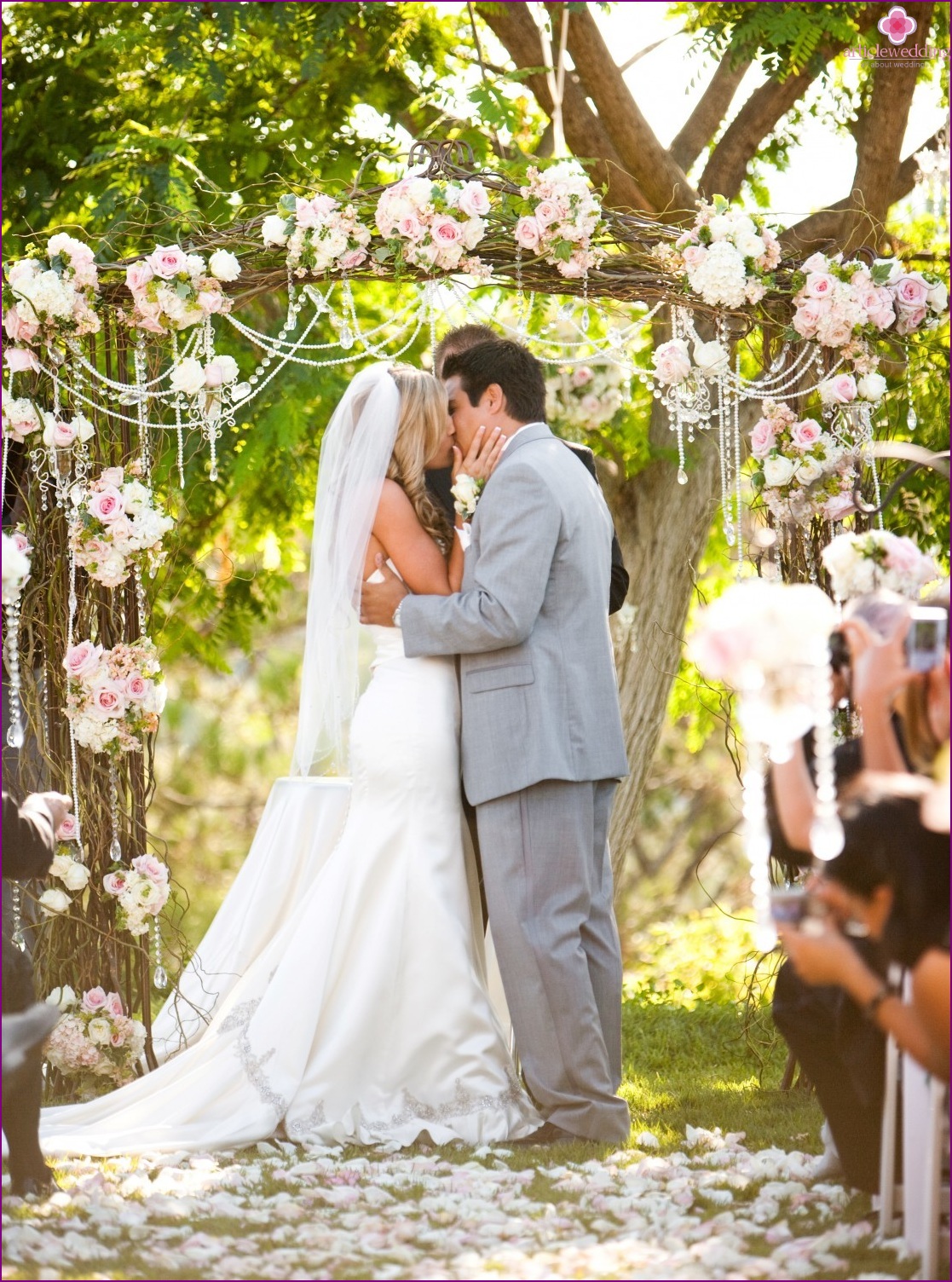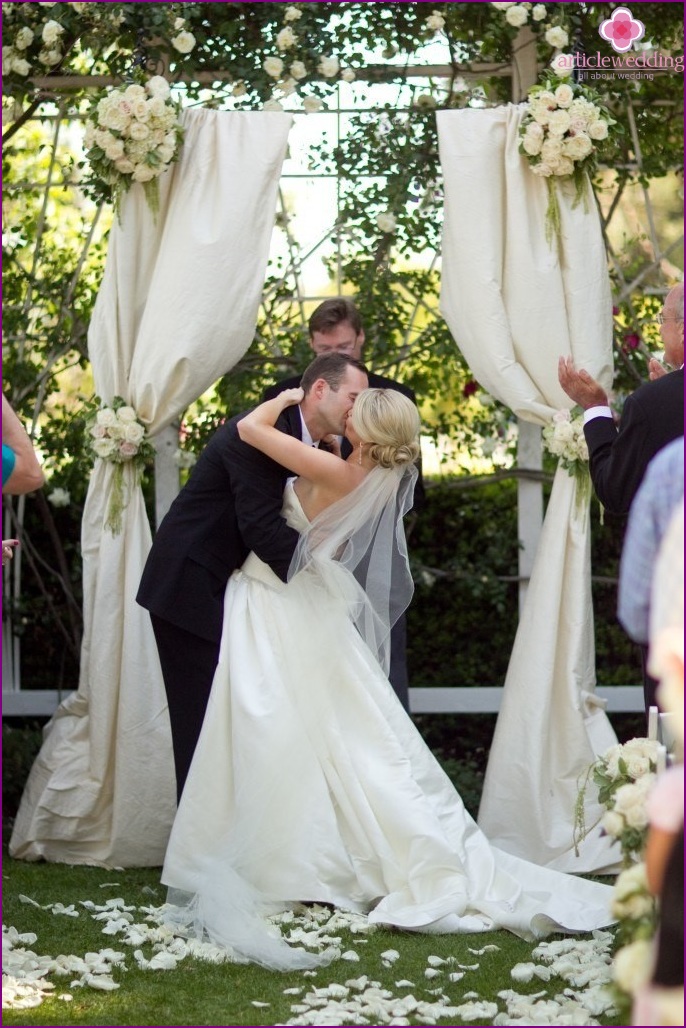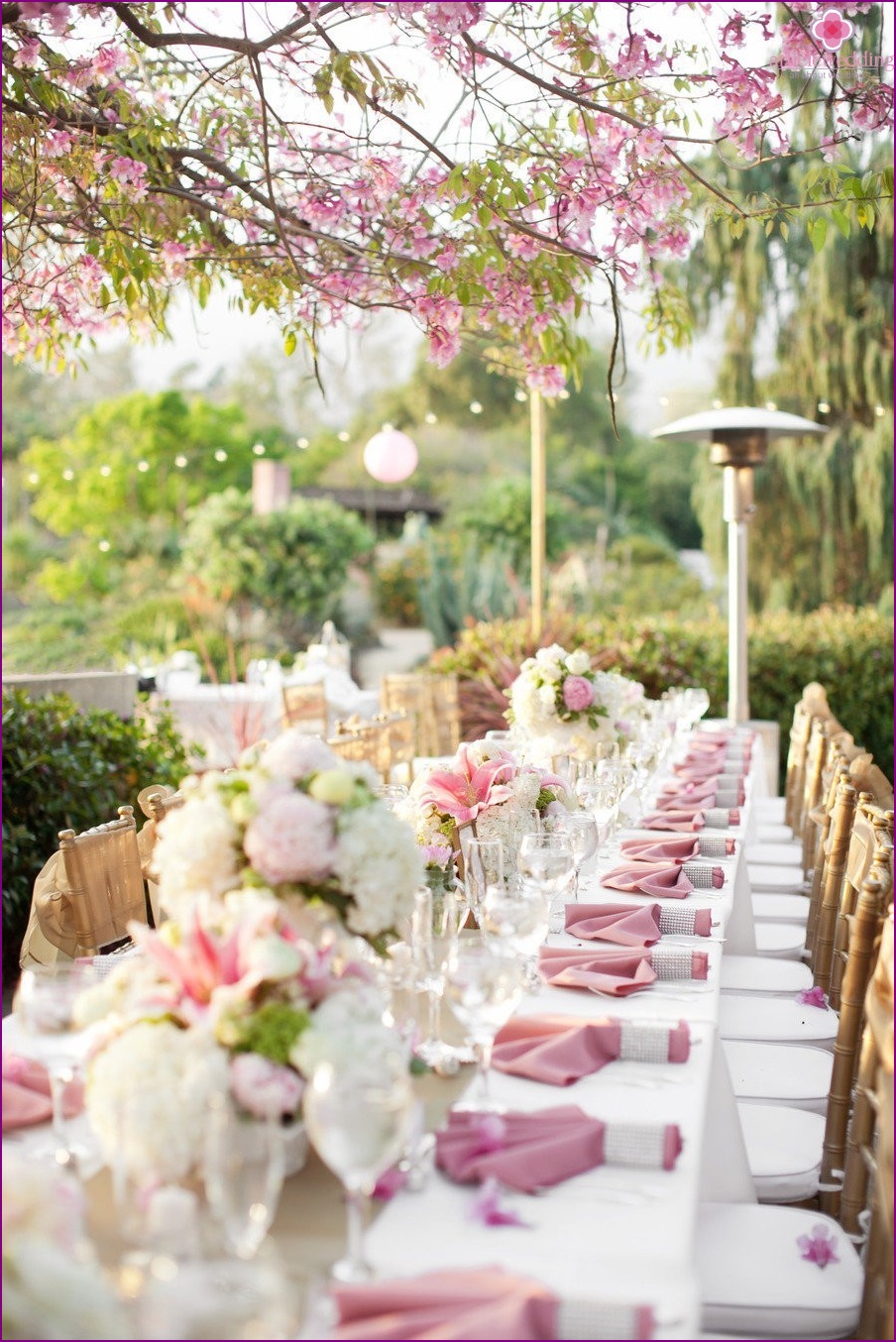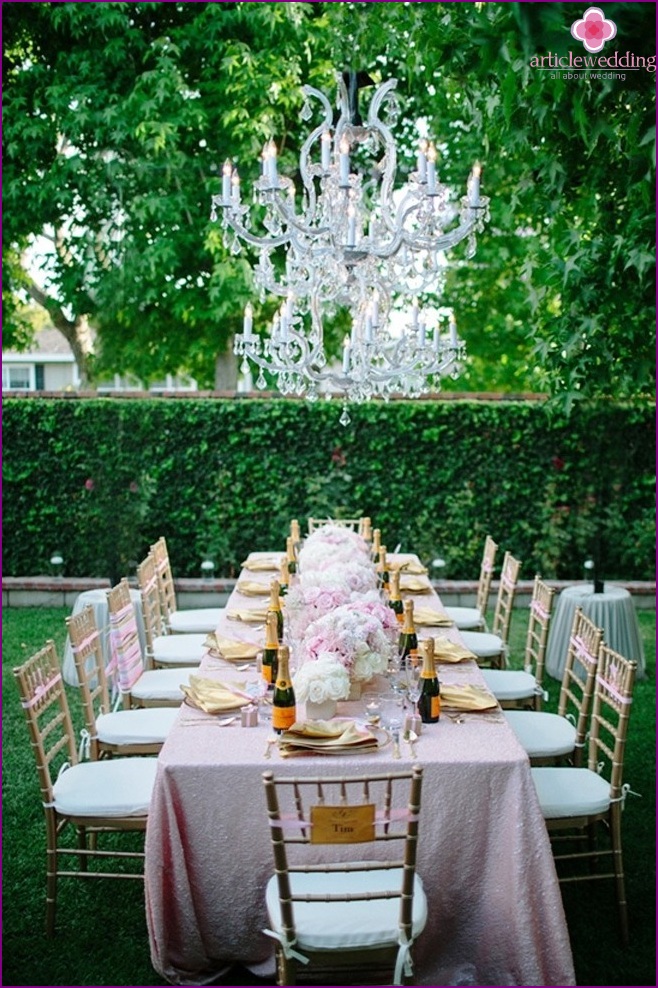 Dinner instead of a feast
Few of the guests want to sit for a long timetable on a lovely summer day! Because a great idea would be the organization of cocktail party zones. Located throughout the territory of a wedding cocktail party a few tables with themed refreshments: sandwiches, canapés, cheese and cold meats, fruits and vegetables. Each guest will be able to go to any of the tables and try what he wants. And all will be satisfied!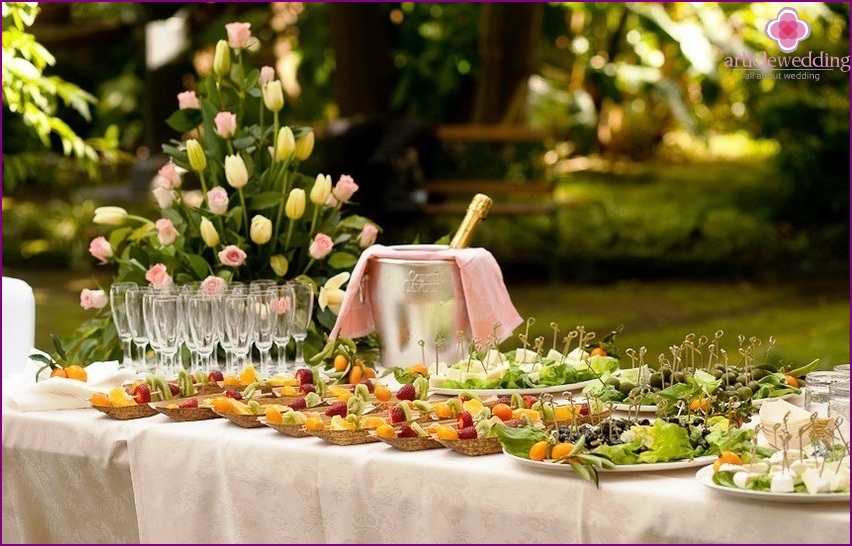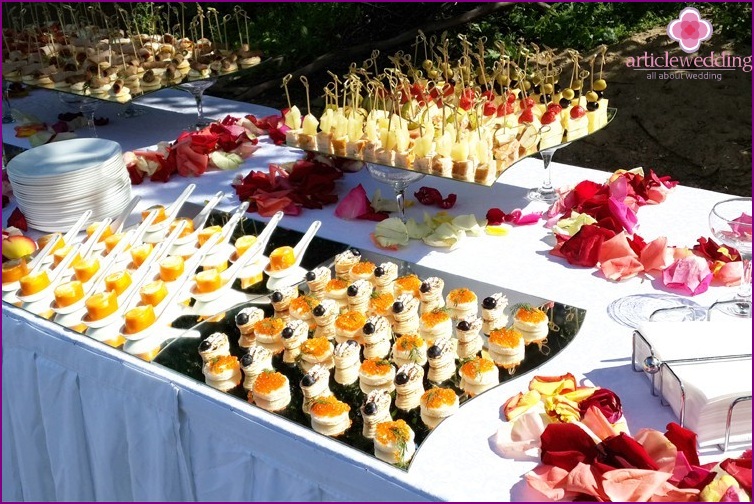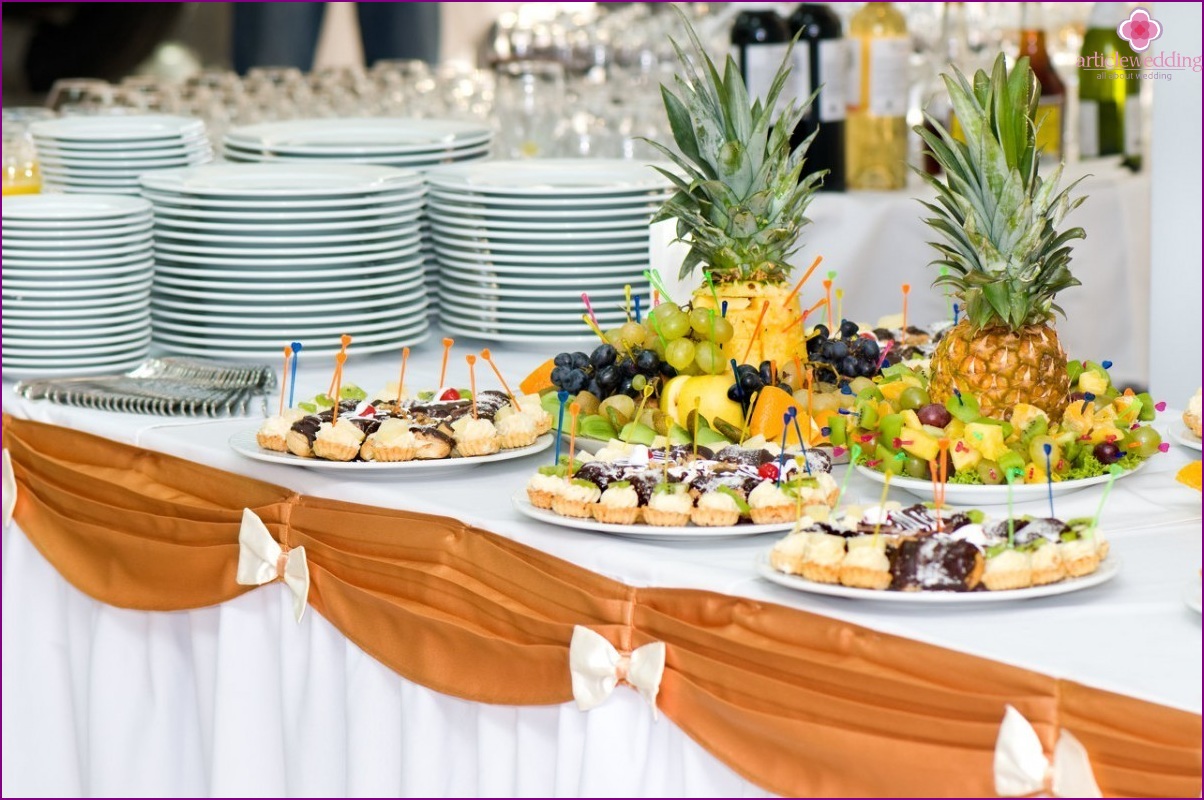 Bar drinks
The most "running" the products on a summer weddingThey are soft drinks. They can complement wedding Candy bar or organize a full cocktail bar, placing it fizzy drinks, mineral and plain water, juices, etc. Do not forget about the light alcoholic cocktails and beverages. Naturally, all this must be supplied in the cold!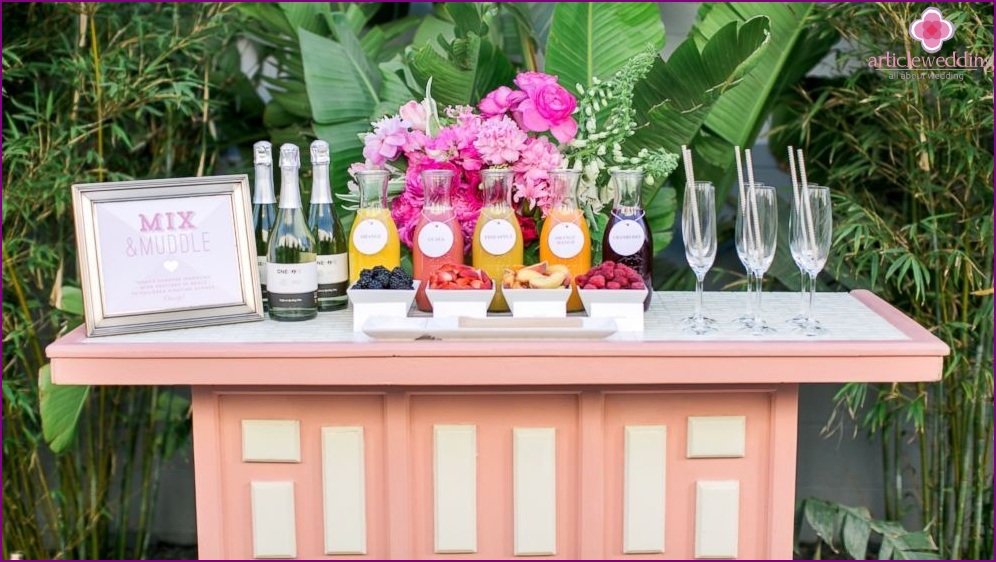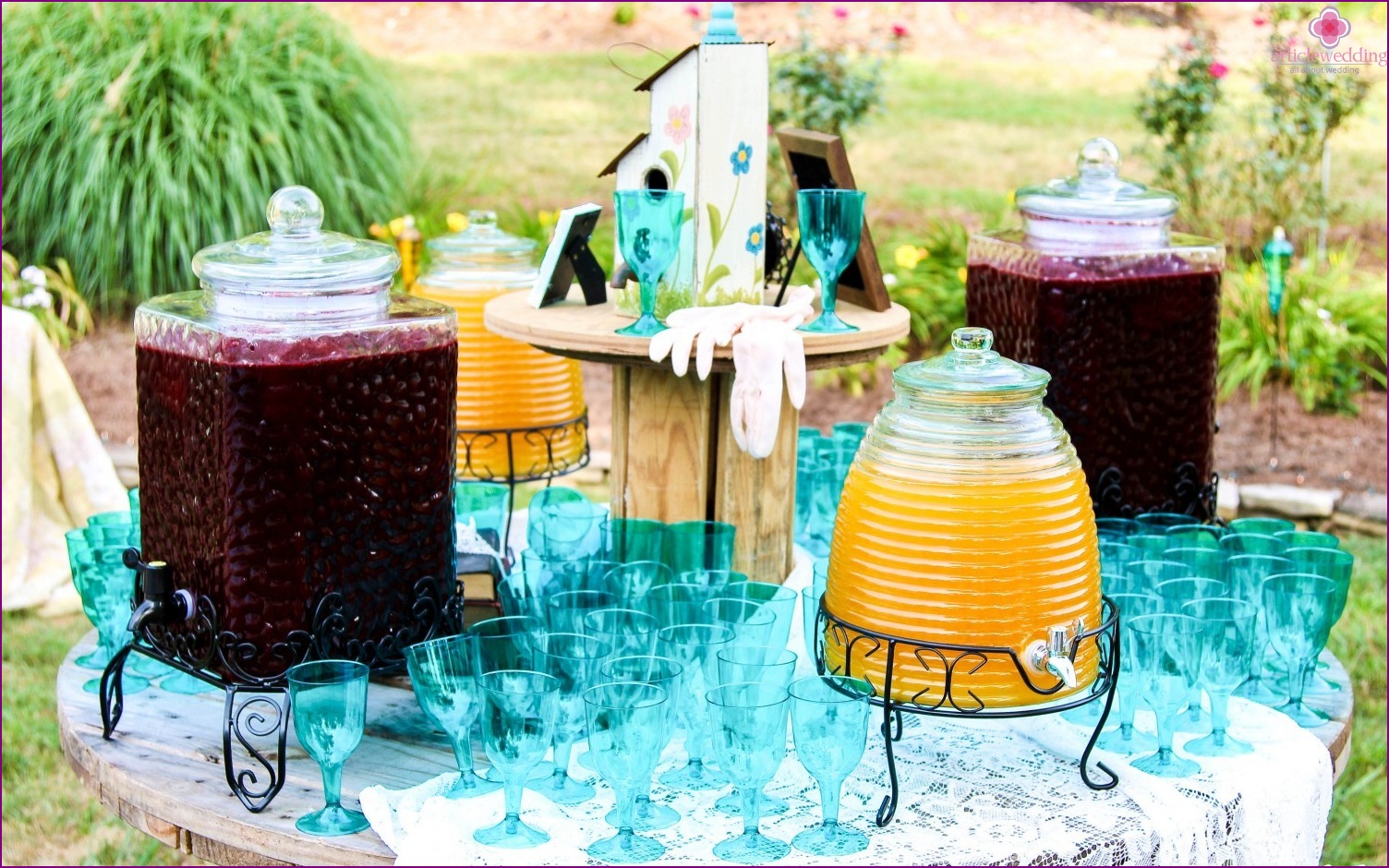 Do you want to surprise your guests? Organize a wedding lemonade bar - both adults and children will appreciate this idea.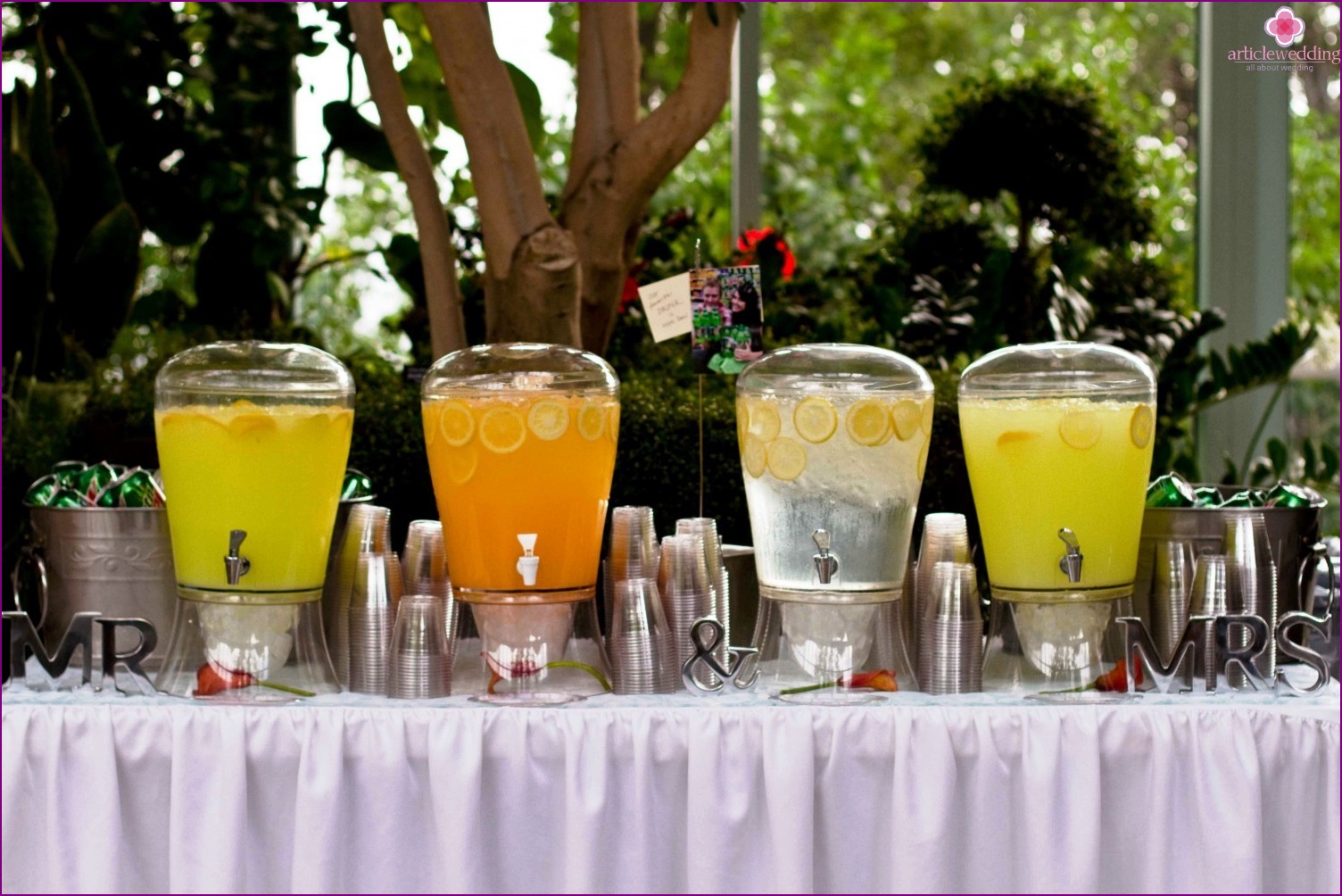 Ice cream
Invite guests at the wedding ... ice cream! After all, there's nothing like the frozen balls, thirst-quenching and presenting gastronomic bliss. For treats guests can organize a mini-bar with ice cream, and you can hire two waiters who in a special portable table will offer guests an icy treat.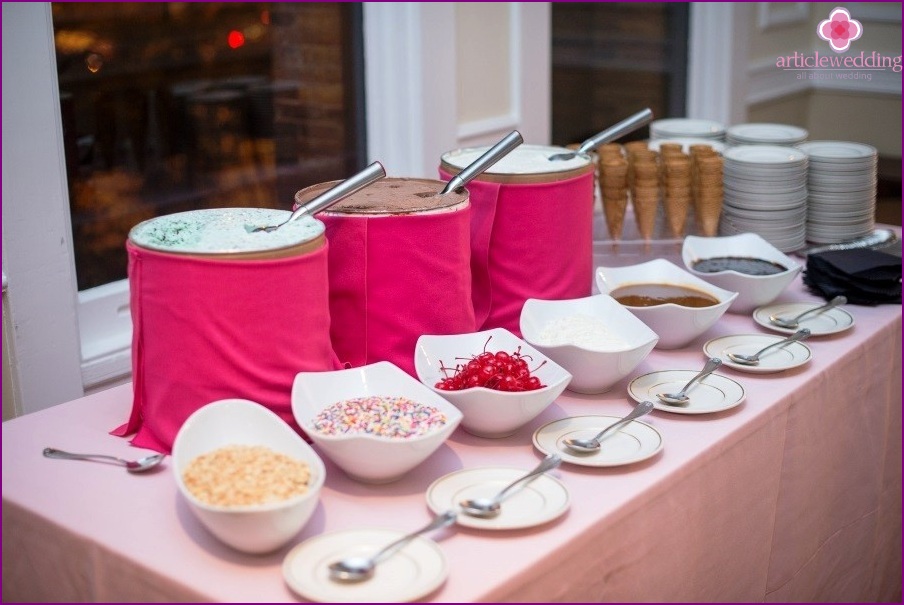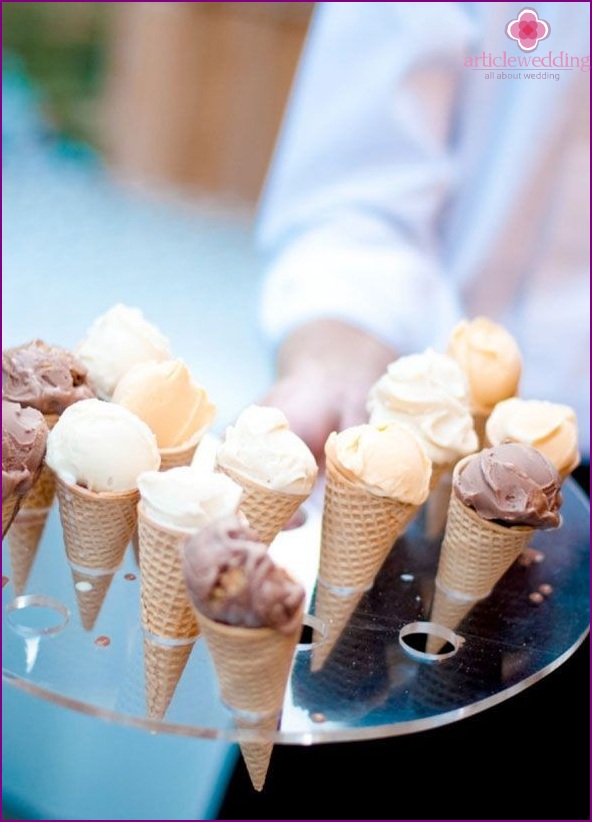 Take care of the guests!
If you decide to organize a celebration on the nature,be sure to take care of the comfort of your friends and relatives. Meeting the guests, ask them to sunglasses, umbrellas and removable shoes, so that they feel comfortable in the summer heat, advises www.articlewedding.com portal.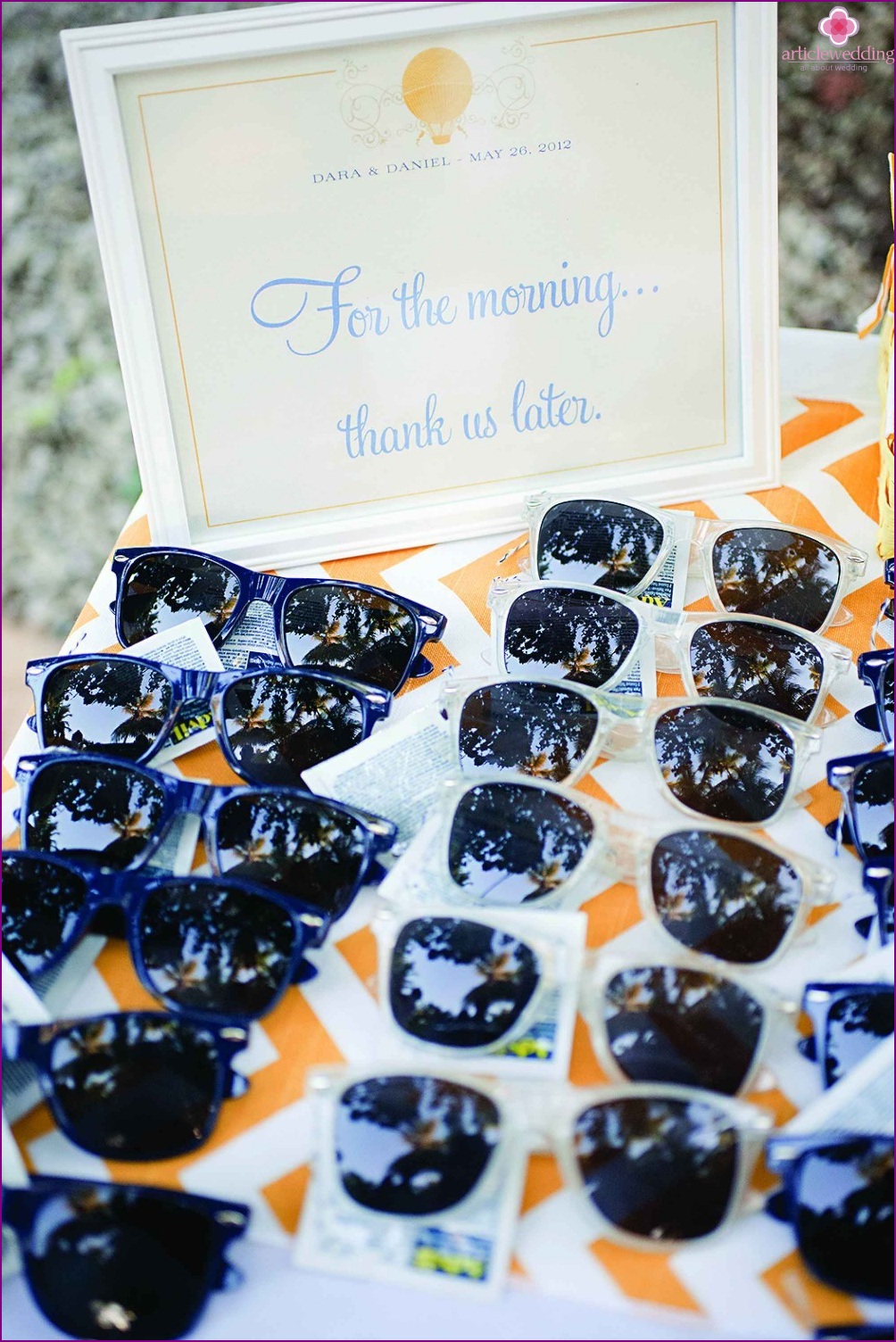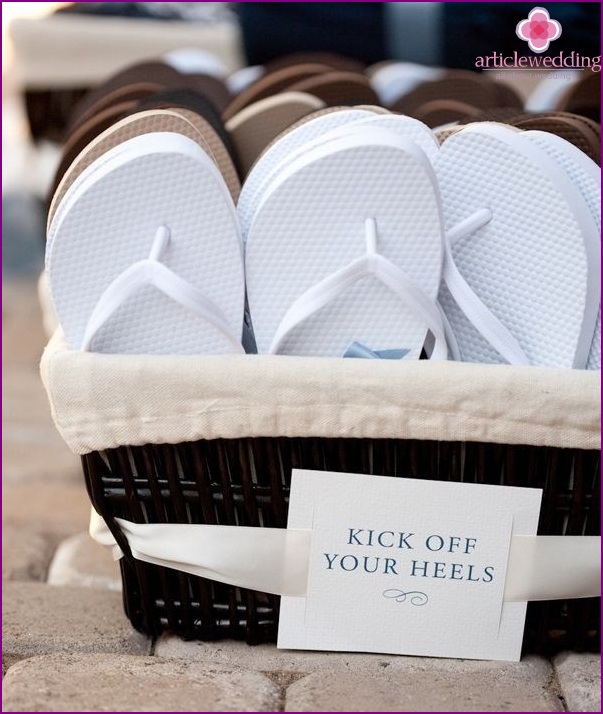 Cheese cake instead of cloying treats
Hardly anyone wants in the heat have a sweet weddingcake, especially with cream. Yes, and it is likely that it will deteriorate rapidly. A great alternative, which is becoming increasingly popular among honeymooners in Europe - cheesecake. Do it from the cheese circles stacked pile. Because tradition and sharing the cake cutting has not been canceled! Only one guest will receive not a piece of sweet cake and assorted cheeses elite for every taste.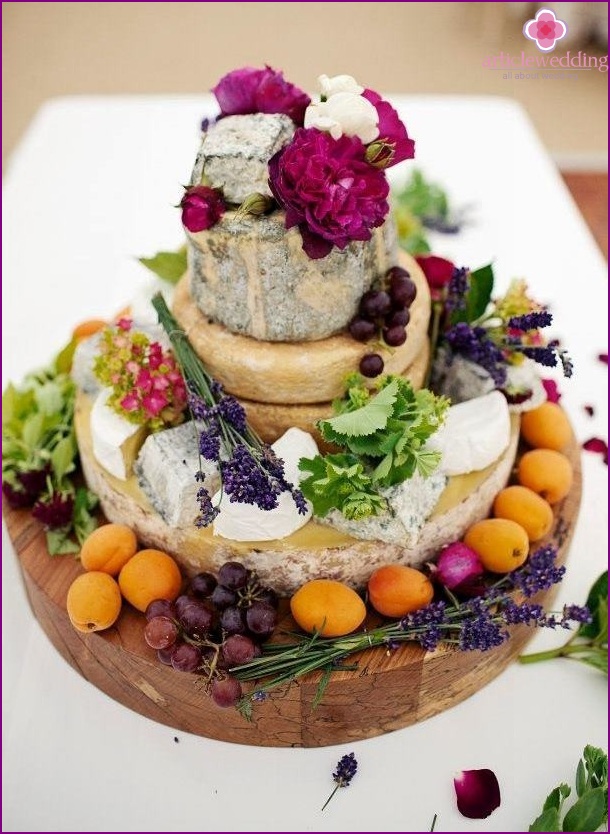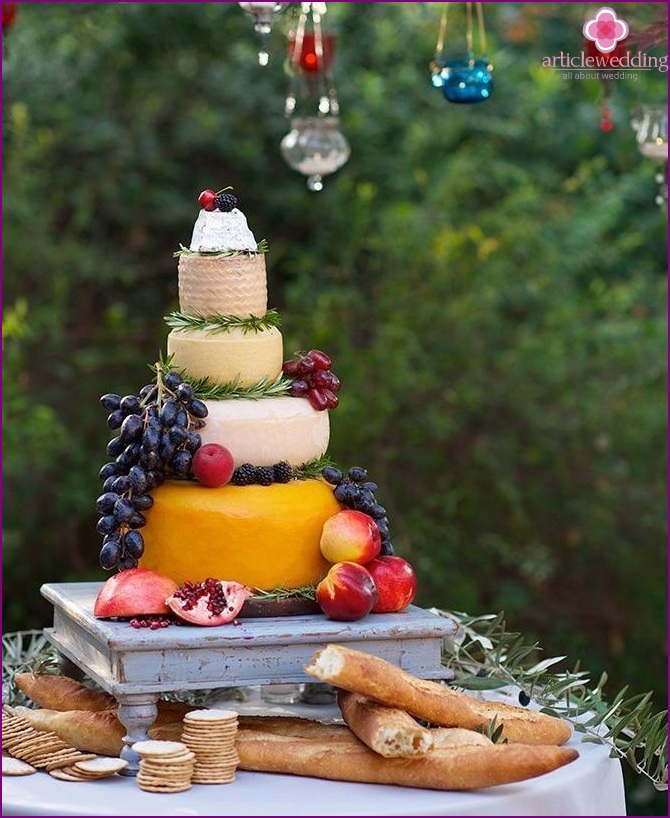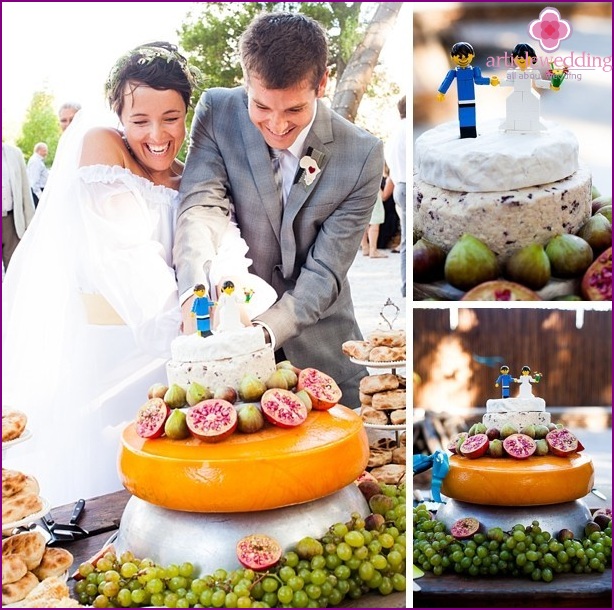 Fruit decor
Habitual material for wedding jeweleryThey are real flowers. They can be supplemented with fruits and berries, which become not only a spectacular decorative elements, but also a delicious treat for guests. In addition, by choosing seasonal gifts of nature, you can significantly save the wedding budget.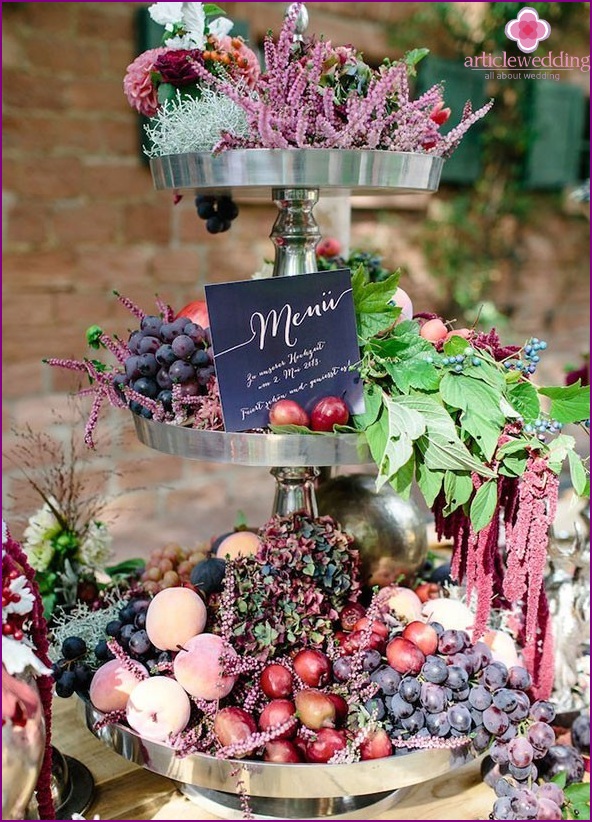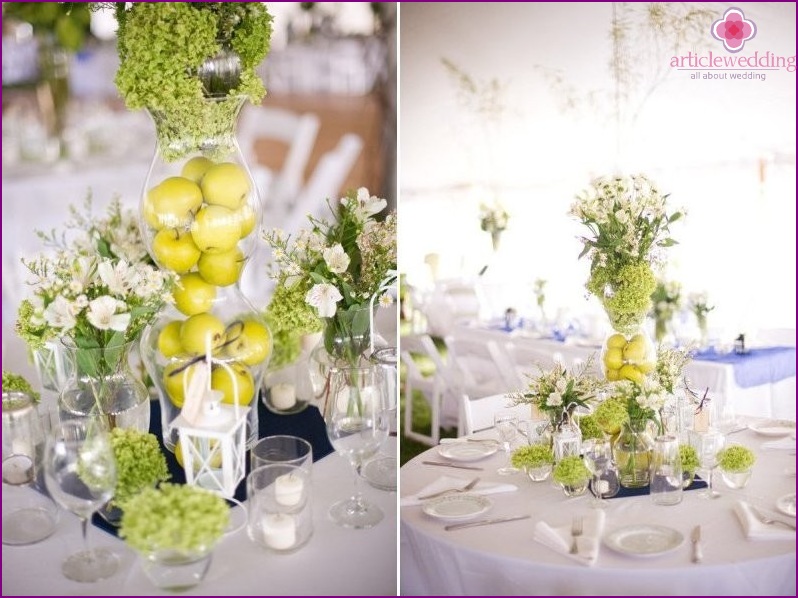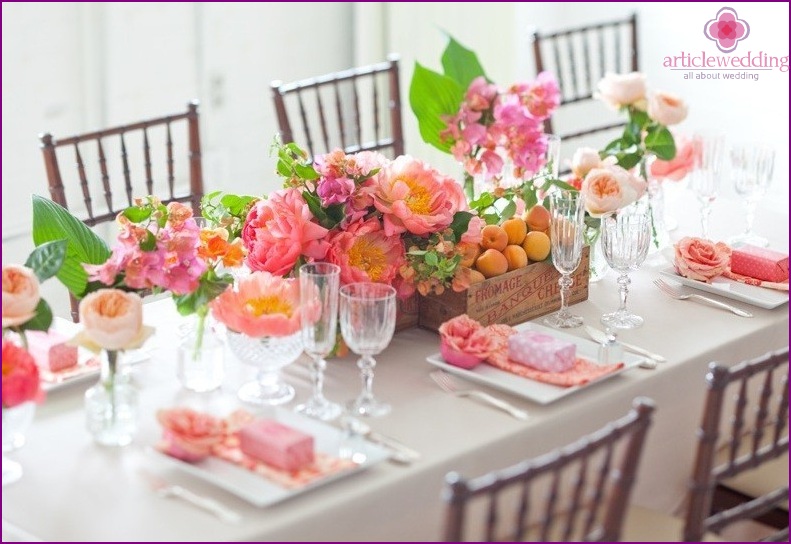 Outdoor Play
Be sure to include in the wedding Game programoutdoors: badminton, Genga, moving ball games, team games, such as "Crocodile". They not only amuse the guests, but also allow them to meet and get to know each other.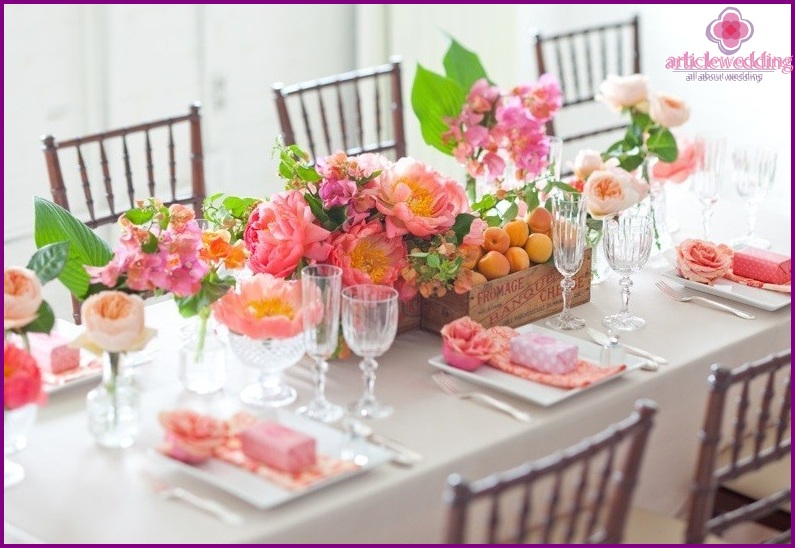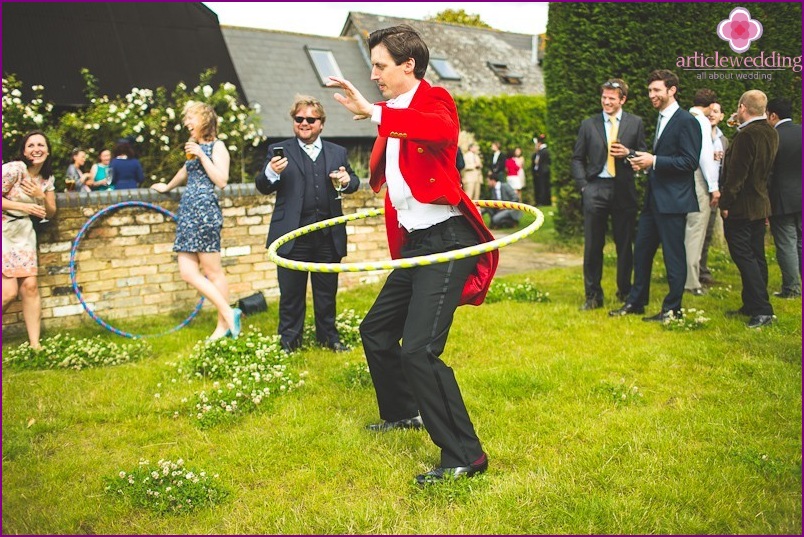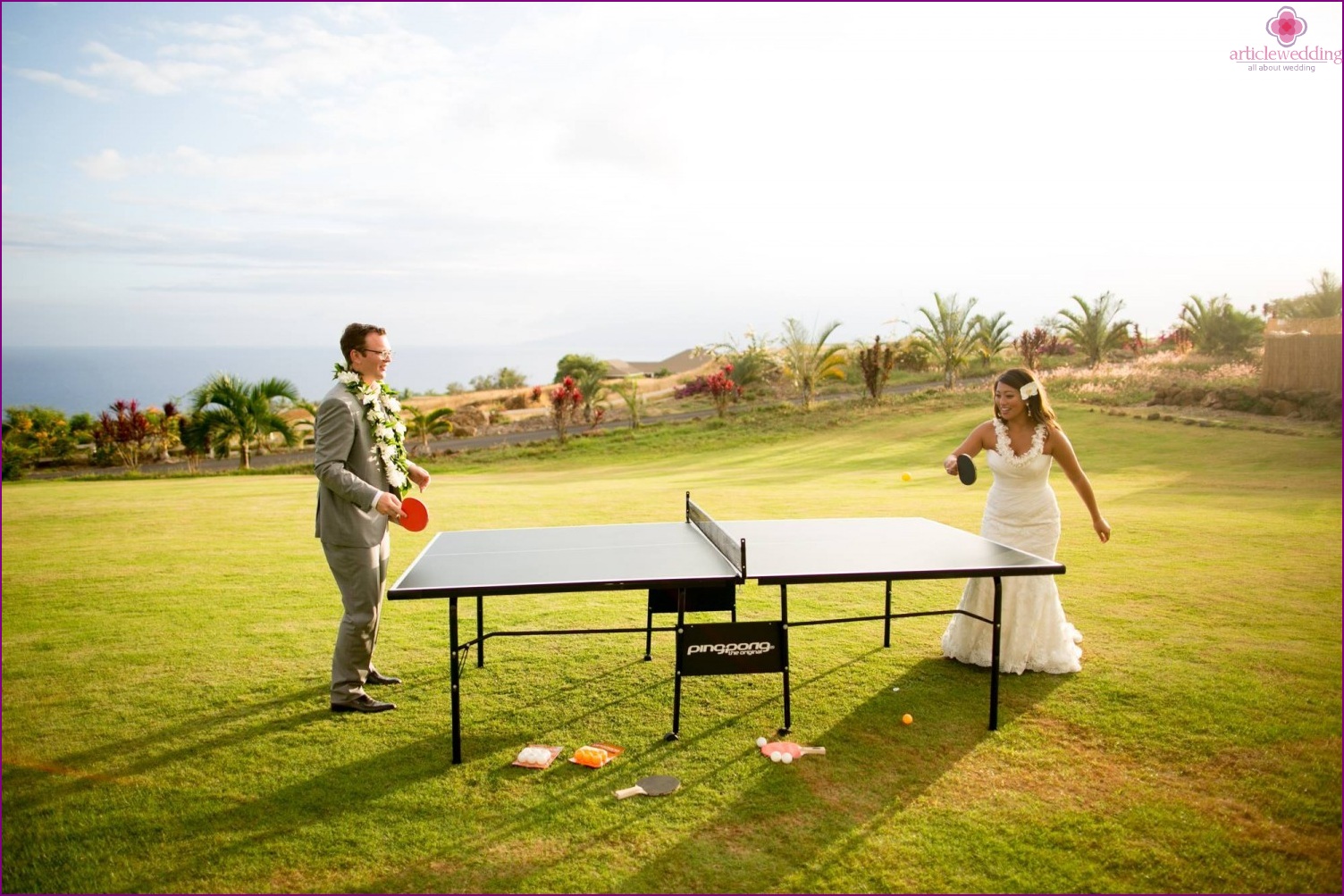 Even if you have entrusted the organization of celebrationsprofessional agencies, including fantasy and make any wedding something different, interesting and original. Whether playing outdoors or lemonade bar - guests will appreciate your creative ideas!