Travel anywhere - always stressful for mosttourists. Training, workshops, waiting, the road will inevitably involve experiences, and many nerves just can not withstand such loads. If the tour is scheduled immediately after the wedding, the stress points will be even greater. How to avoid negative emotions, calmly organize and make their honeymoon?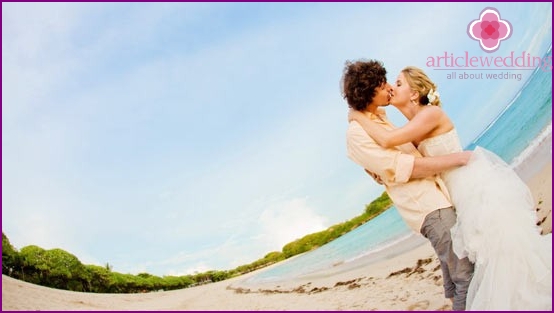 The first tip - Do not leave everything to the last minute. By the honeymoon is best to start preparing for a half-year. And believe me, it's not too early. Six months - the ideal term to choose where to go, cheaper to order tickets online, prepare the road and personal documents to deal with visas, etc.
Remarkably, when the bride and groom agree inopinion, where to honeymoon, but this does not always happen. Your partner may want to go somewhere else, so it will take time to come to a joint decision. In addition, it also happens that a fantastic country, where you plan to go in the selected period - not the best place to relax. So, you will have to change all the plans. Doing all of this is much calmer when left half of the year, rather than two weeks.
As a rule, there are frequent problems withpaperwork (visas, passports, etc.). In some cases, we have to wait for months, which increases the level of stress. Try to avoid this, in advance take care of all the "paper" issues.
second Council - To decide on the budget for the honeymoon. In most cases, that money solves all or a great deal. Knowing the exact amount, you can count on, it will be easier to find a suitable tour. Be sure to report it to the tour operator.
The third council - Maximum use of discounts for newlyweds. Many hotels, agencies, airlines make such "gifts" to their customers, recently married. Do not forget to mention this fact, booking a hotel room or buying tickets to Madrid.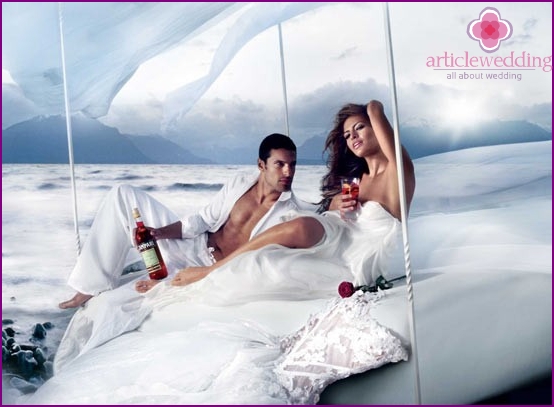 Another important point - Take care not only about insurance, but abouttheir health. After all, no one wants lain entire honeymoon in a hospital bed. Therefore, pre-treated her and take preventive measures, if any chronic illness, make the required vaccinations to treat teeth, etc.
To avoid the hassle with visas and otherdocuments, we recommend to go to those countries that do not have a visa regime. Among them are many exotic countries, islands, which are considered as the paradise for honeymooners, as well as for other tourists.