One of the most romantic cities in the world, Venice - is the perfect placefor a honeymoon if you love old towns and quaint little cafes. Venice consists of 117 islands of northern Italy, and the most romantic way to travel to Venice - hit the road for a variety of narrow and wide channels gondola, Enjoy the peace and charm of this wonderful city, away from the hustle, bustle and traffic jams.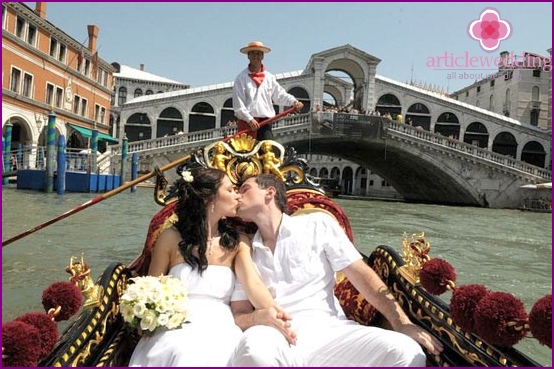 However articlewedding.com wedding portal encourages you to carefully consider budget Your honeymoon: unfortunately, Flight to Venice and living in this city can be expensive. By the way, not all year round flights can take place in Venice.
As for attractions, Apart from the famous Grand Canal in Venice St. area. markOr Piazza San Marco, surrounded bymajestic churches and historic buildings constructed in different eras. A nearby elegant restaurants and designer shops will impress any tourist!
Bell tower of St. Mark's Square - the mosttallest building in Venice - invites you to enjoy an amazing splendid view of the city and on clear sunny days before you can open up a magnificent landscape: the distance, outside the city, you can see the snow-capped mountain peaks glistening. Hard to believe that the bell tower was built in the ninth century! And on the square is the process of tournaments that traditionally was organized even hunting bulls!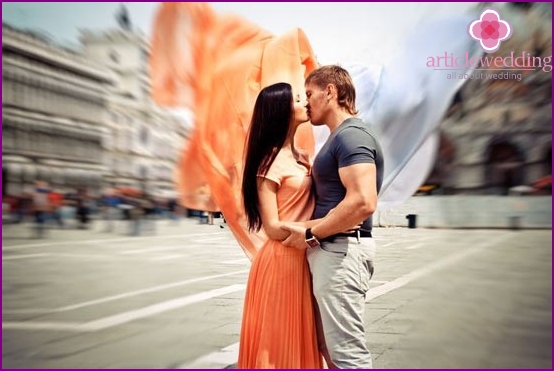 But fans of the noisy night club in VeniceIt can not come to taste: in them the minimum amount. But it offers you a more elegant and wise choice for a romantic evening: in a number of excellent restaurants (By the way offering tables and the openair, especially to taste a lot of romance in the clear starry night) with stunning views of the city's canals and the cafe, where the night will sound high quality live music for you. If you want to try a true Venetian lifestyle can easily find restaurants of national cuisine and historical cafés (for example, "Florian" cafe traces its history since 1720!).
May, June and September - the best months of the yearTo go to Venice. In July and August the weather is great, but at this time the city is flooded with tourists just. However, if you are planning a winter wedding and did not want to postpone the honeymoon, do not give up their intentions: Venetian canals in winter and the streets look magically beautiful and peaceful.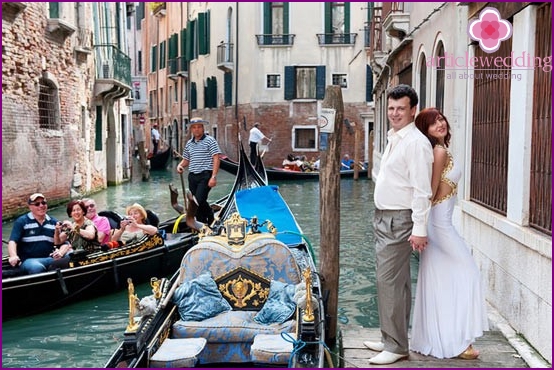 Words and even pictures to convey the atmosphereVenice and describe its beauty is simply impossible, but if you are in doubt about the suitability for your honeymoon this city, see recently released in theaters the movie "The Tourist", whose action takes place precisely in Venice - and you are left with no doubt !