Memphis today is a kind of mecca forfans of rock and blues. While the history of the city immortalized in museums and hidden in a variety of attractions, he lives Memphis culture and music of our time. Therefore, spend their honeymoon in the city - a great idea for newlyweds who are fond of music. Wedding portal articlewedding.com today will tell you that you should know before heading to Memphis. If you are planning to travel to Memphis soon, remember that summer in the city can be very hot and humid, and the music will continuously fill the air ...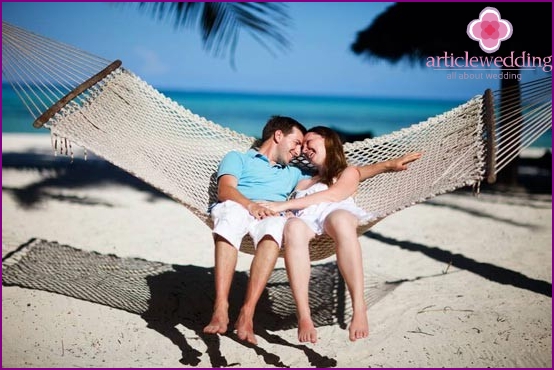 Memphis is known as the birthplace of the blues, where the voicesDelta of the Mississippi and the cotton fields, seems to carry you back decades, to sing a song about love, life and hardships. The city is very attractive in the evening and at night: it seems the blues live everywhere: in the streets, old houses and clubs. But in the city there are musicians of all directions. For example, in the Hi-Tone Cafe, you can hear music of all genres and styles, from reggae to country. Numerous shops provide you an opportunity to choose musical CDs and souvenirs.
Having been in Memphis, it is impossible not to visitGraceland. Remember the story about the poor guy with an incredible voice and mesmerizing style of performance that brought together millions of fans around the world? Of course, we are talking about Elvis Presley! When he is not traveling and did not speak, always returning to Graceland, the estate he bought for his family and friends. This place is open to visitors all year round!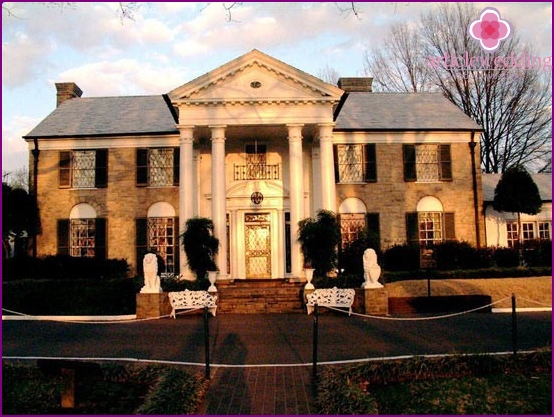 The famous luxury hotel is located in Peabodythe heart of the city. He first received the guests in 1925. The fame of this hotel has got through five ducks who daily march to a large vestibule on the red carpet as a sign of southern hospitality, which extends even to the waterfowl.
Also worth visiting the Museum of Civil Rights and the Mississippi River Museum. By the way, the honeymoon should always be romantic, so you can safely walk along the river by boat.
The Museum of Rock 'n' Soul will tell you not only the musical history of the city, but will listen to the most famous and recording songs.
The biggest event in Memphis is considered a festival Memphis in May, which consists of several parts, including the music festival, the festival of symphonies and barbecue festival.
If you get tired of music and want something a little more fun and easy - visit the city zoo, admire the 3.5 thousand animals of 500 species.
As you can see, in Memphis - probably themusical city in the world - there are all possibilities to have a good honeymoon and enjoy not only each other's company, but also a musical hobby! Incidentally, the cheapest trip to Memphis will cost you in July!