What did not make for the sake loverman! Boat trip, wedding tour of the world, personal rings to order photos, games ... It is necessary to make a speech about the games - and then are remembered almost Did not hundreds of wedding fun, peeped at the celebrations for former classmates and distant relatives, but all they are mostly momentary fun with balls, dances and karaoke, which offers half drunk and does not remember. But you want to do something big, something memorable and vivid, something ... This will help you fotobutaforiya!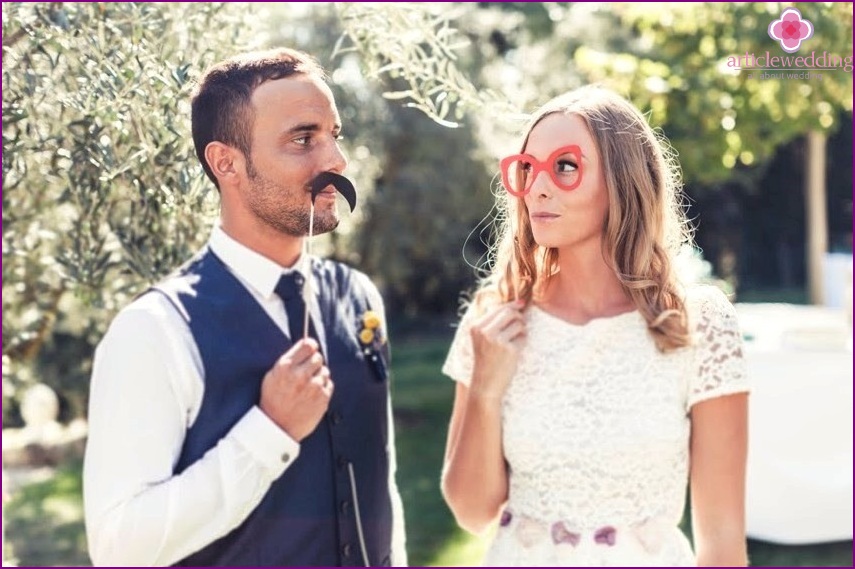 Its small theater, where life - the game
For this you will need the original gamefotobutaforiya in such an amount that no one was hurt, and cloud voice for gay staged shots. Be sure to need a good wedding photographer - although some wedding today without him? - And very little acting talent, which at the happy newlyweds and drunken guests not to take away.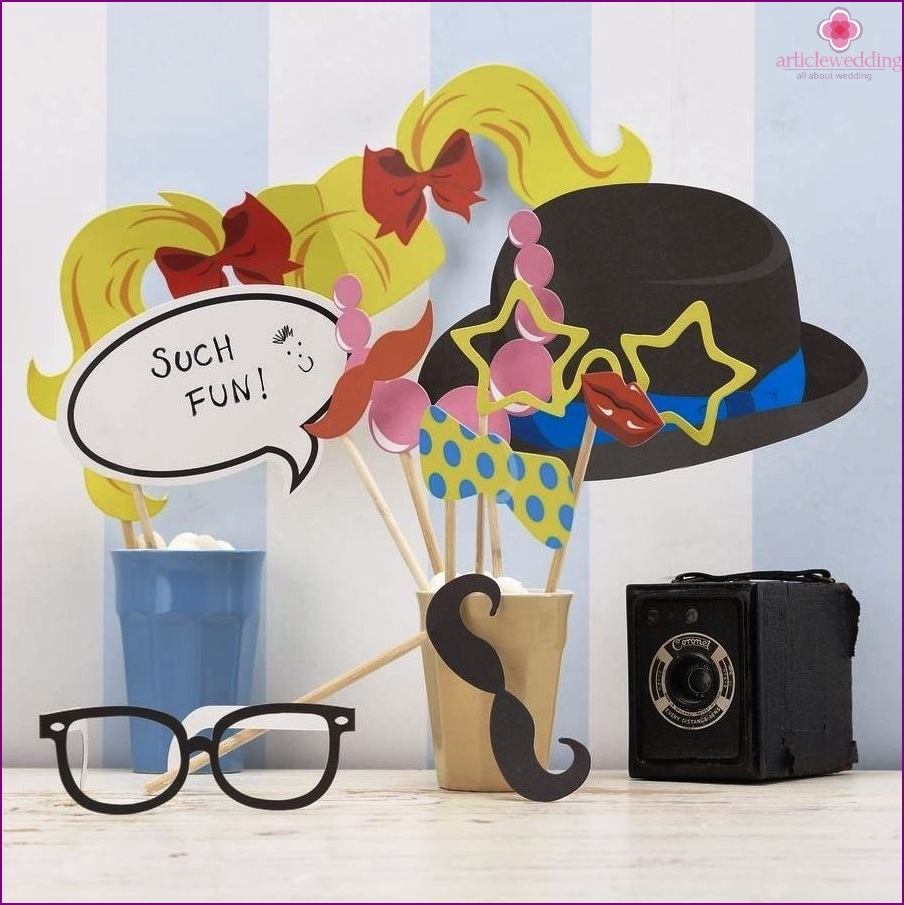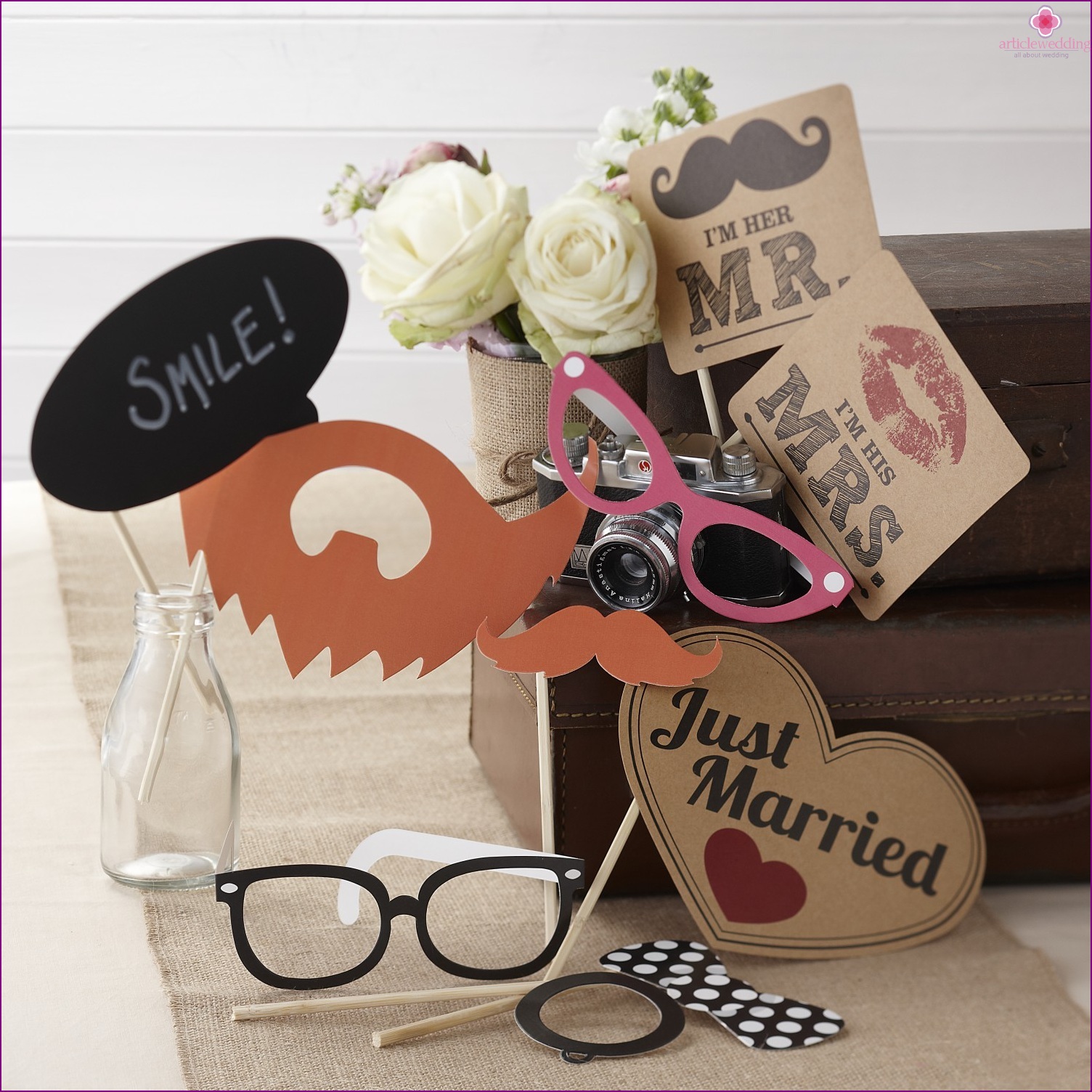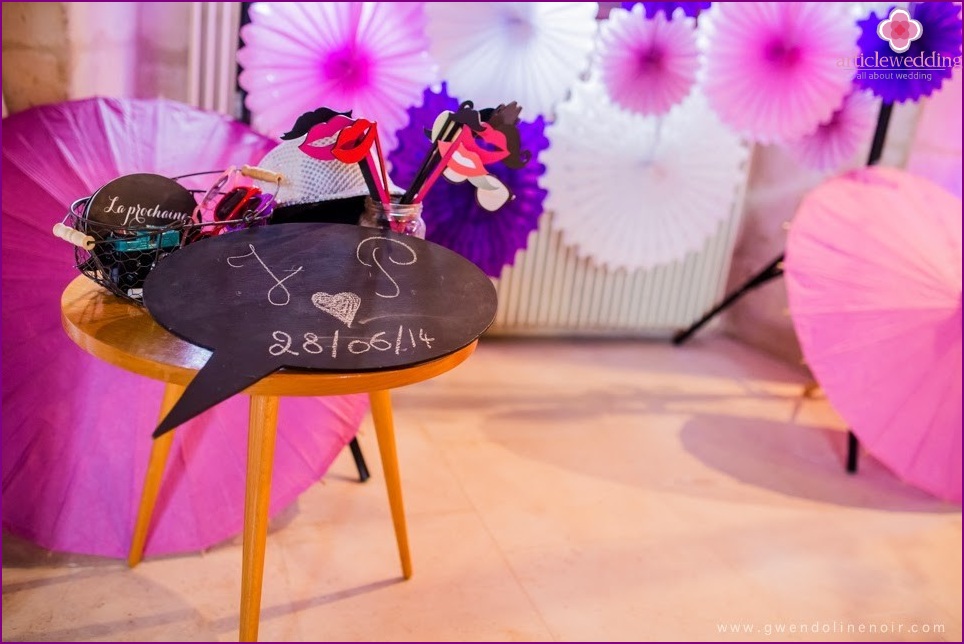 The essence of the game is as follows: at the discretion of the participants posing images of characters are selected and their replicas, which are written in chalk speech cloud. Actors included in the image, are in the frame, raised above his head his lines - removed! Now, picture: the bride, clutching to his chest a bouquet of yellow chrysanthemums, standing in front of the groom, and the plate is written above her head: "With yellow flowers, I went out, so that you finally found me ...." Do you recognize? Well, of course, Bulgakov, "Master and Margarita"! In the composition of these scenes have absolutely nothing limits; play a particularly baleen or bearded characters such as Socrates, Albert Einstein or Charlie Chaplin will help diverse fotobutaforiya.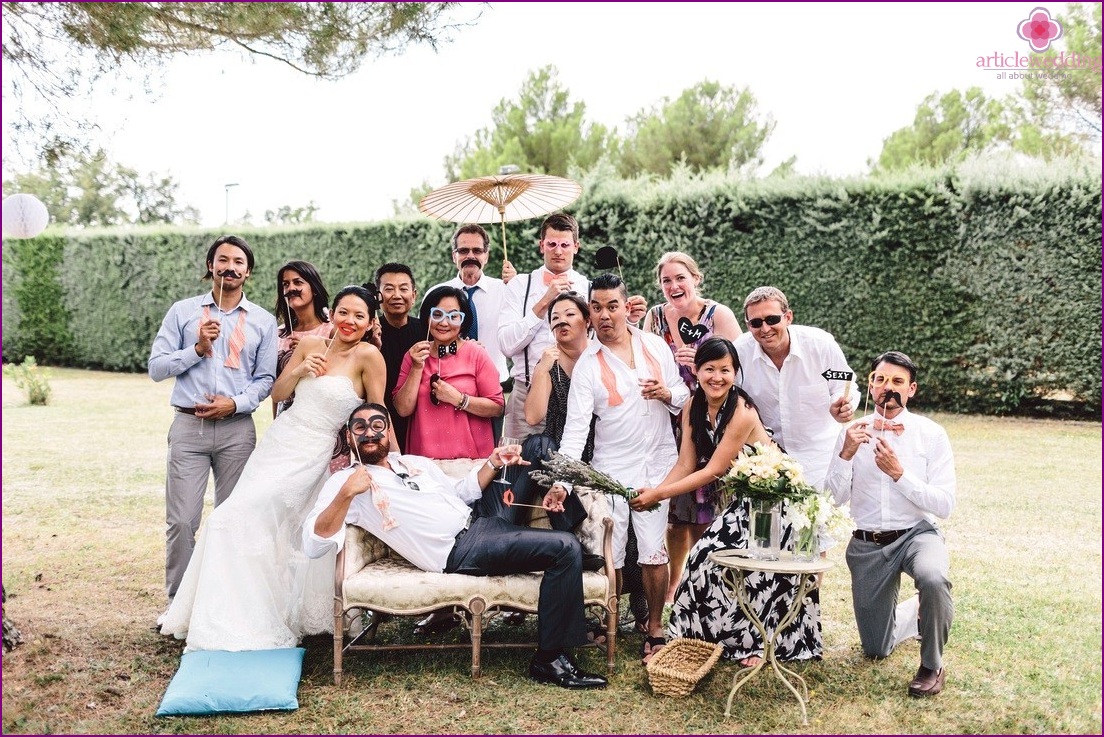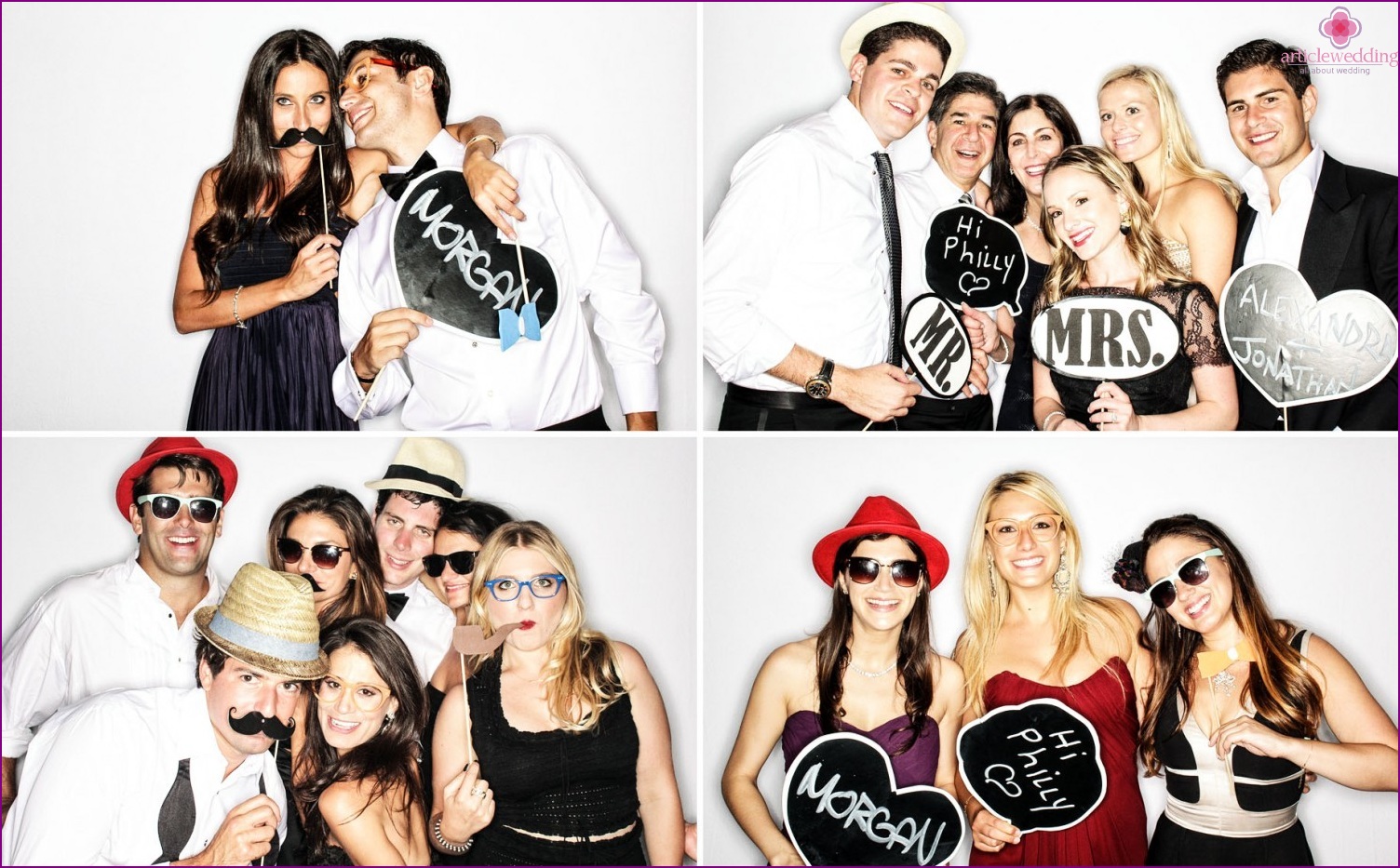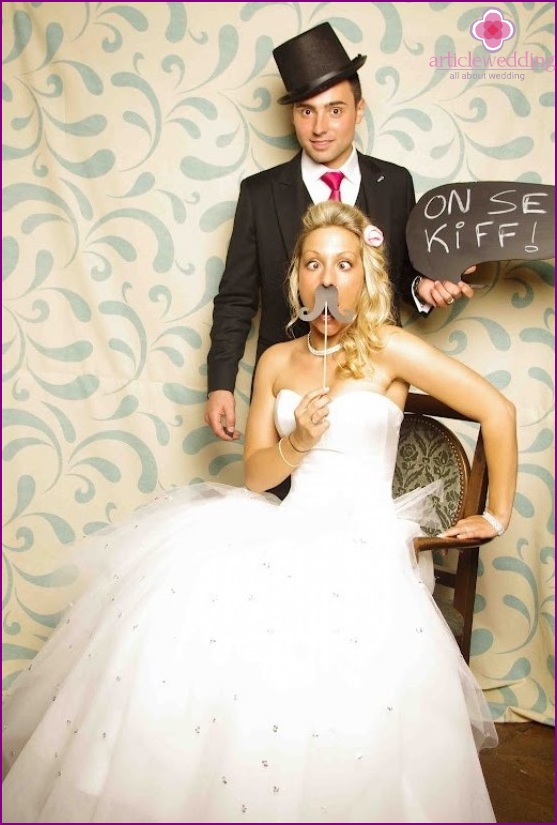 Tips and variations
Likewise, you can make a comics scriptwhich, of course, it is better to think in advance. You can create a wedding present edition and print it in a private printing on glossy paper with color design of your choice - to these little stories stay with you your entire life. Guests can simply without further ado to make themselves; fotobutaforiya images give some flavor, but in a speech cloud, each guest can write all that his soul will be like - wish the newlyweds, his own poems, a few kind words.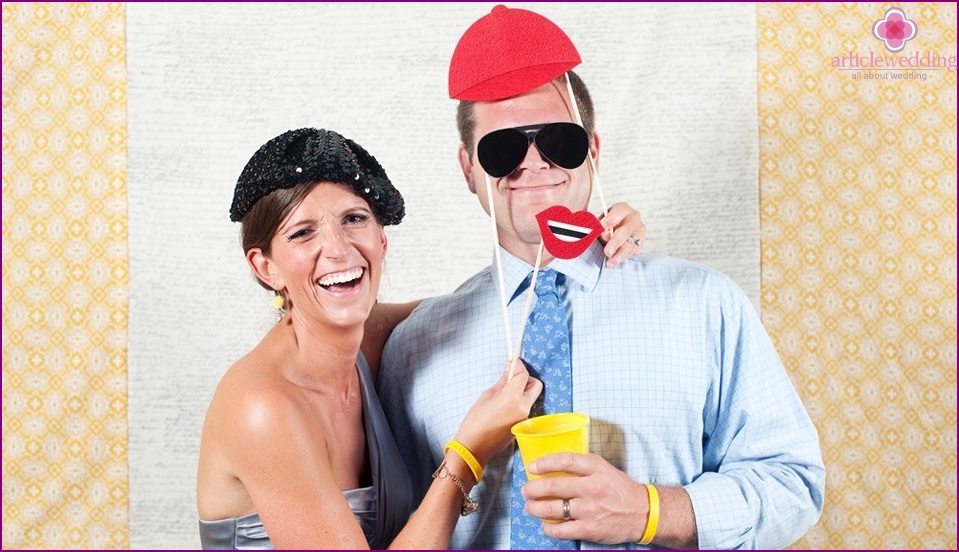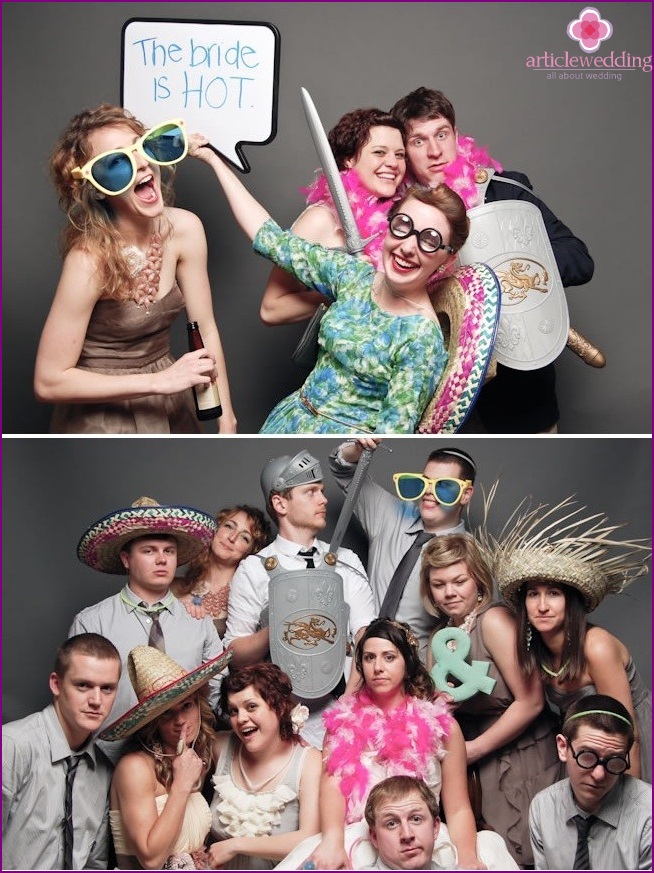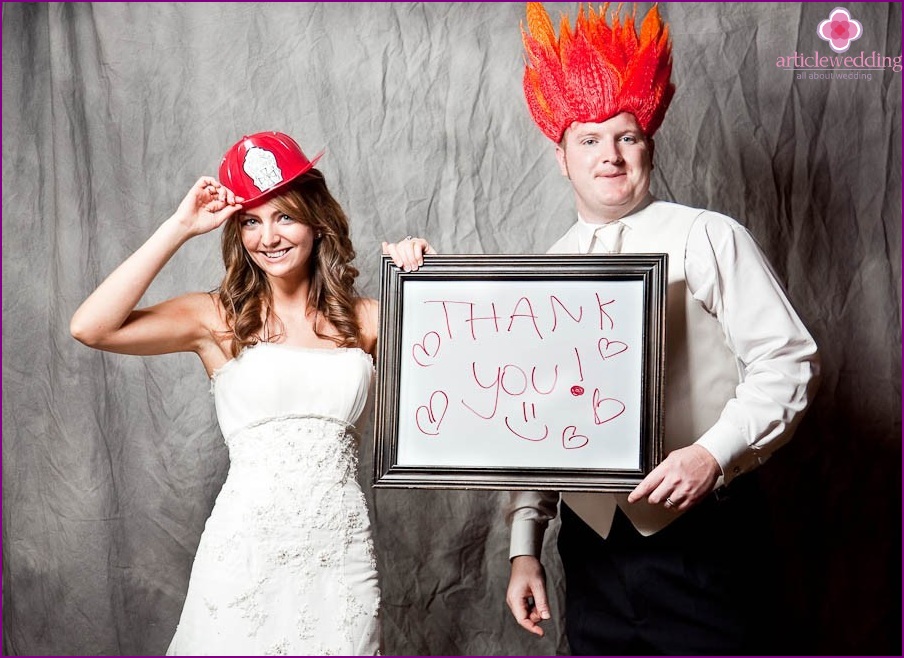 This game will be enjoyed by all becauseIt includes and collective creativity, and a huge room for imagination, and just a sea of ​​good mood and enjoyment. Original wedding photography will be remembered forever - colorful albums, portraits and posters will not let memories fade.