Wedding - a bright and memorable event. It is no secret that makes it memorable is not only a global thing, but very little detail. One of these small, but important details of a wedding chest.
It must be said, is still not particularly widespread phenomenon in our country, so to speak, the band. Wedding portal www.articlewedding.com advised to take note.
Where did the money?
Cash gifts - a capricious thing. Mostly because when donation is slightly lost, where they do. The plan put on the table, pass the "hands" of a young couple. And then what to do with their gift. Volume pockets in wedding dresses are usually not provided. Stack pile on the table? Somehow it is not solid.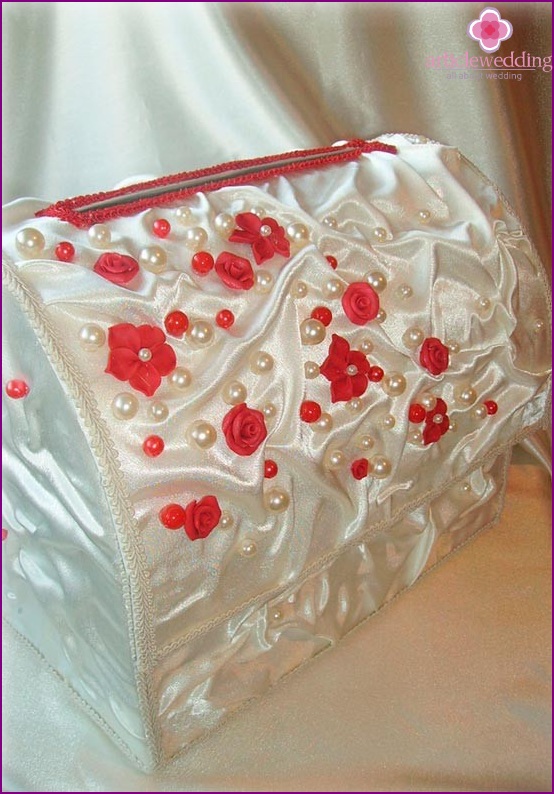 In this situation, a great lifesaverIt will be the wedding chest. Its main semantic load - "meeting place" cash gifting. In a sense, a wedding chest - a reliable and lovely "Treasury" newlyweds.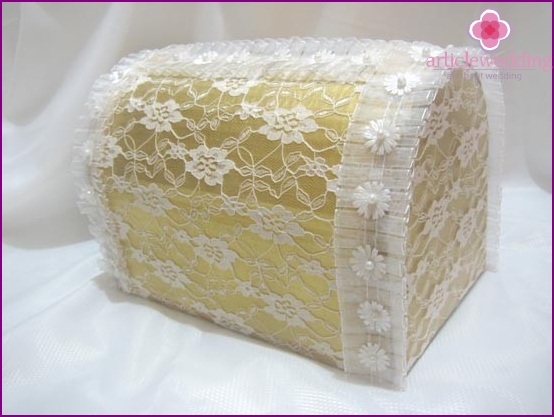 Parcel wishes!
In addition, the wedding chest becomes easythe seat of the newlyweds wedding wishes. Of course, at some weddings that role takes on a special board wishes. But, you get tiny notes and postcards with warm words from the trunk, almost like in the old days, more pleasant and cherished.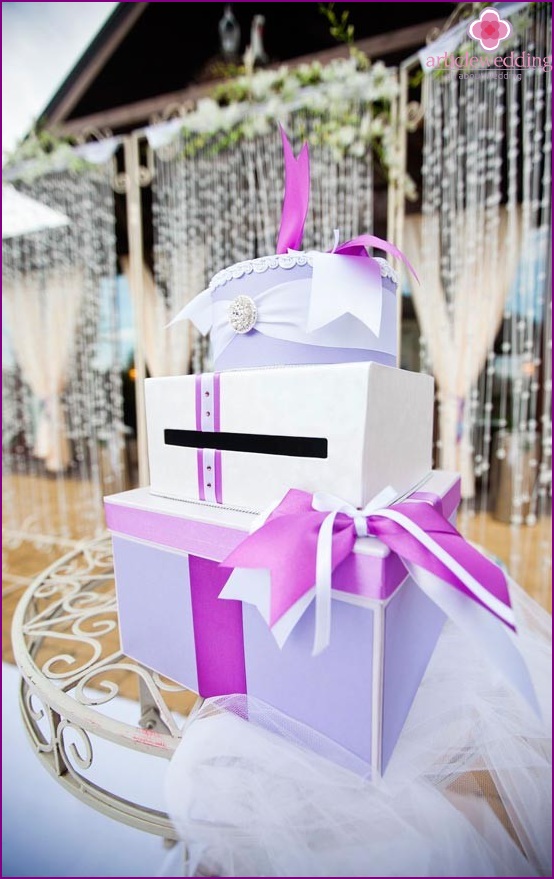 The historic moment
History of wedding chests begins its countdownsince the 14th century. It was then in the European "bridal" there are such little things. However, the characteristic of "chest" for them fit enough. It was rather large and weighty GEL. They were created from expensive wood species inlaid with precious stones and intricate carvings. We can say that this chest can, itself, be a great gift.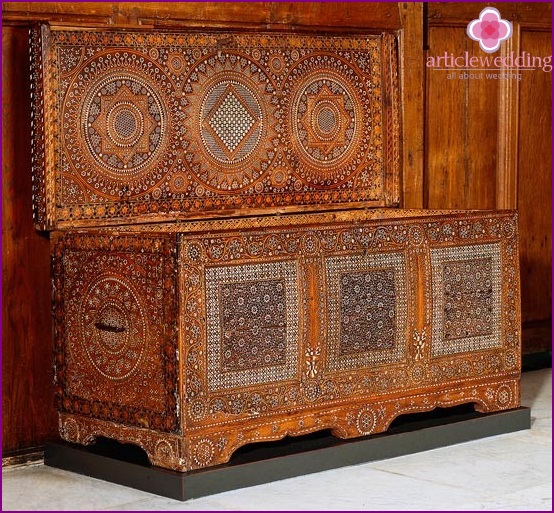 By the way, this massive due to the fact that the wedding gifts in those days were most often bulky and cumbersome. Pieces of furniture and household, clothes whole wardrobe.
Modern view
Today, the situation has reversed. Agree, most gifts, especially those which we used to take useful, compact and miniature size. Various shopping certificates, passports for equipment, the keys to the cars and apartments, cash envelopes. And it is logical that these huge chest of gifts with oak lid and weighty padlock to anything.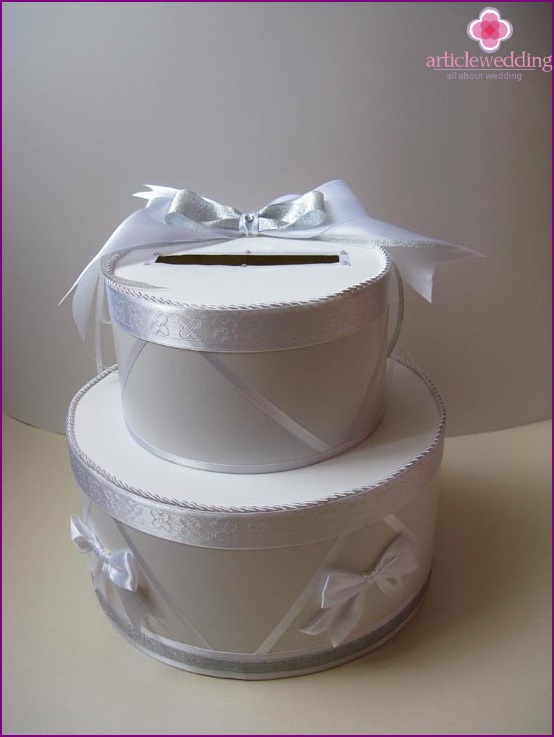 The taste, appearance and color
Therefore, today's appearance of the weddingchests markedly different from its predecessors. The shape and appearance can be quite varied. Starting from their chests in the classic sense, still neat boxes with a slot, stylized finishing knitted string bags. Wooden, with elaborately carved patterns. From cardboard, covered with fine leather and decorated with fluffy fringe or national embroidery. Or maybe you see your wedding chest studded with multicolored beads and artificial pearls. Topical option wedding website www.articlewedding.com considers chest, stylized marine themes, generously pasted intricate seashells, white small coral, smooth stones "just" from the coast. Wedding "box for wedding gifts" could easily be the frame of colored wire twined satin ribbons and fresh flowers.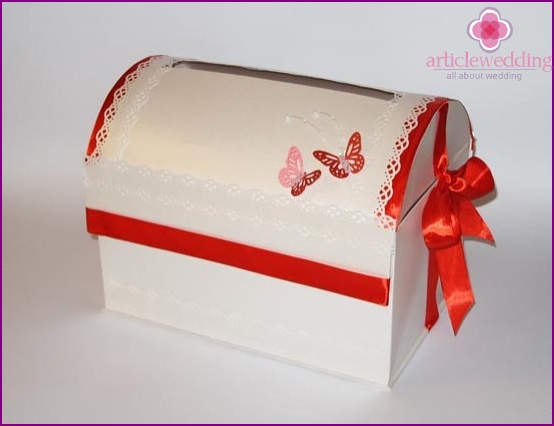 The options decorations wedding chests weight. The main determining factor, but rather, the two - a fantasy, and the overall style of the wedding event. Otherwise, the scope of your ideas and ways of their implementation is not limited.