All newlyweds tend to keep a good memoryabout the most solemn and most important day of their life - wedding day. And the most famous way to do it - to stop a moment, ie, to arrange a photo shoot... Without it does not do now, probably no wedding. That is why the wedding portal www.articlewedding.com today talk about a rather new trend in Russia - the order of wedding books.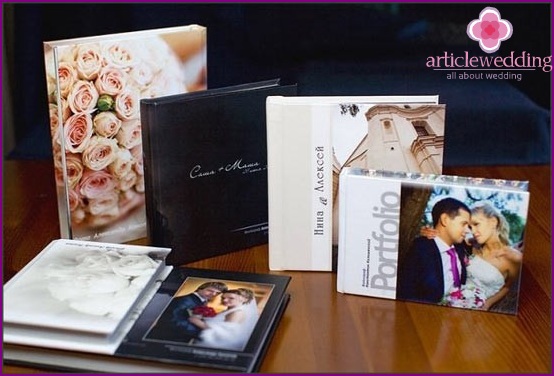 What is the wedding book?
Wedding book - a book of good quality,Printed to order. Its content - basically, wedding photos. The designer develops the concept of each edition reversal reversals can be made, for example, in the form of collages, photos with captions or portrait photos. Ordering is done individually, so the customer can, together with the designer to take part in the development of the concept of the book. On its pages you can tell the story of your love, to tell about the relationship with mutual friends. In the book, you can post photos from a joint holiday or happy holidays, publish sincere congratulations and wishes of family and friends. You can make a book in a romantic, but you can - in a humorous style. There are many solutions. The main thing - to show their creativity, or at least minimally enter the designer to date, tell him how you met, what kind of relationship prevails in your family, do you and your other half common traits and common hobbies. And do not be lazy to provide as much as possible pictures. Old photos can be digitized and retouched on a par with the photos from the wedding day. Incidentally, wedding books are available only in hardcover. Its design you can come up with themselves, for example, place a cover on your favorite photo sharing or to make embossed with your initials and wedding date.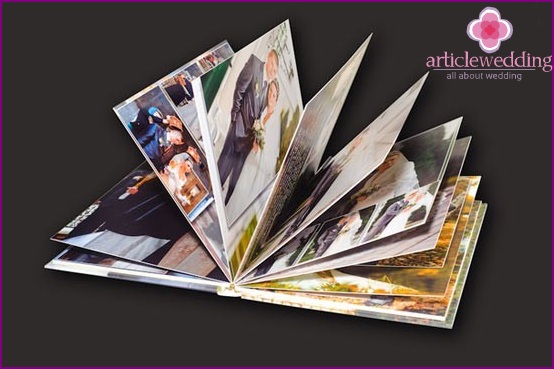 What is the difference of the wedding book album and its advantage?
Despite the fact that even today manyprint out wedding photos (almost everyone has a computer or laptop, and the tradition of giving wedding photographs obsolete relatives and friends) still remain popular with honeymooners wedding albums. And it has its reasons: firstly, photo albums are relatively inexpensive, and secondly, they are drawing - a pleasant work. But if you are not a professional in the field of scrap the booking and want to use the standard album, which offers an abundance of shops and a shop, no matter how you decorated the album and whatever additional (besides the photos) elements are not used, the album will be an album with separate pages and the lack of composition. Wedding book is holistic, it is easy to guess the concept and idea, moreover, it is of uniform composition turns instead of individual pages of the album. It is very presentable, its nice to show the guests, besides, you can order prints of not one but several copies, which will be happy to gift people close to you.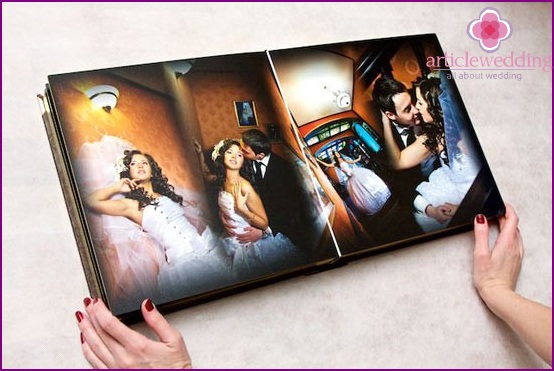 Thus, the order wedding book - meansreliably provide for his family the good memories of your wedding day, because the book is known to be stored century, and the book of your wedding can easily become a family heirloom.