Wedding Invitations - this is a hanger in the wardrobe of the theater - everything begins with them, therefore, for preparing for the wedding standing invitation to special attention. Etiquette Wedding invitations should be maintained from the beginning to the very proper celebration.
Of course, one could use a simplehow wedding invitations than those that exist traditionally. For example, you could make a phone call or write a message in contact. However, thanks to the classic wedding invitations, you can immediately show the status of the event to prepare for the close. Wedding portal www.articlewedding.com prepared useful tips for you.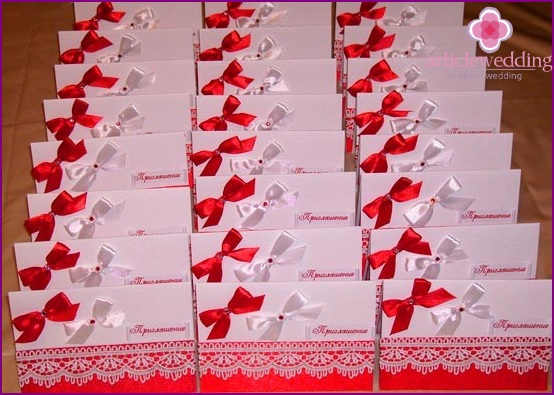 What information should be in the invitation?
Tell about what subjects will be an event that you expect from friends and relatives invited in terms of dress code.
Fully describe where the event will be held that there was no "stray" visitors.
With the invitations you can check about how much you should wait for the guests, because everyone who receives a coveted invitation should announce he will come to a celebration or not.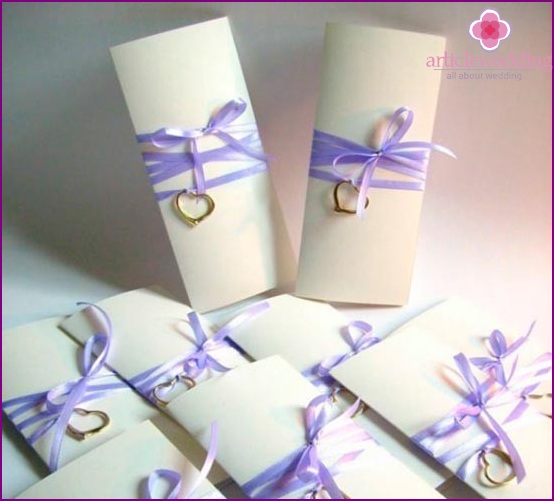 When I sent out invitations?
It is believed that wedding invitations you need to send out at least two months before the holding of the celebration. But not always it turns out, because sometimes between themselves and offer celebration may take 2 weeks.
Do not forget that the invitation should be required to indicate the deadline by which a potential guest has to announce it is a holiday or not.
For guests to respond as quickly as possible, put it in an envelope a special card R.S.V.P, where the return address of the sender or the phone will be listed.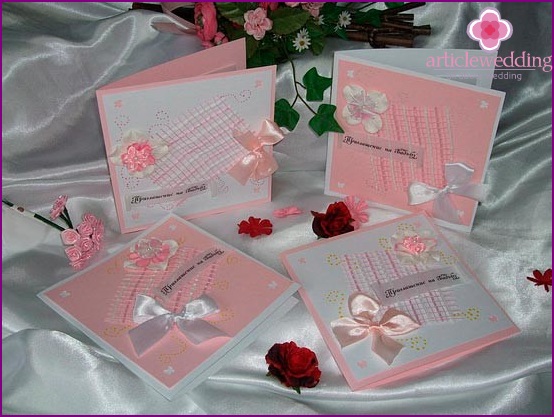 View invitations
Of course, the invitation should look like the most solemn. It is therefore not limited to the classical envelope and look at other interesting options, such:
Invitation in a box
Referred to as the scroll
Invitation to a bouquet of natural flowers
Invitation printed on vinyl.
There are excellent options for how to make wedding invitations with your own hands, that will save the wedding budget. To find them, you can at www.articlewedding.com site.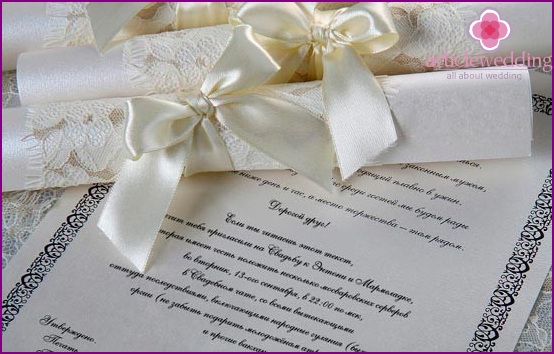 text invitation
No matter what beautiful form was not done youran invitation, do not forget that the most important - is to convey information to the guests nice and simple, so the text, pay close attention. Printed on beautiful paper invitations will look much more interesting than the usual printing on a printer.
You can try another option: invitation to write by hand, however, it needs to have a calligraphy. You can refer to the calligrapher, because handwriting has a special power.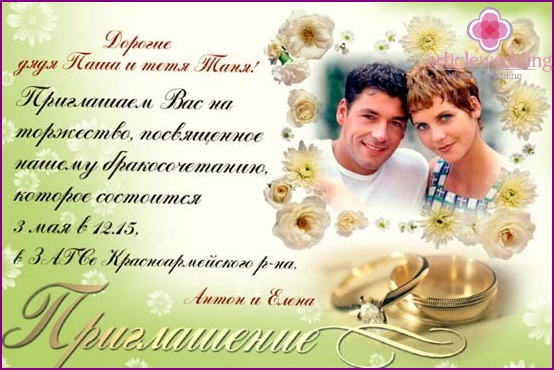 Number of invitations
As a rule, it is necessary to send invitations forone per couple. If in a family there are those who are over 18 years, they will be sent an invitation separately. Children do not receive invitations, and about whether it is possible to take their children with them to the wedding, should be indicated in the invitation sent items parents. However, you can take advantage of this idea: take a few invitations for children, pre-specifying them, what fun are waiting for the little guests. It is also considered good form to invite a guest, not married, accompanied by ladies or men.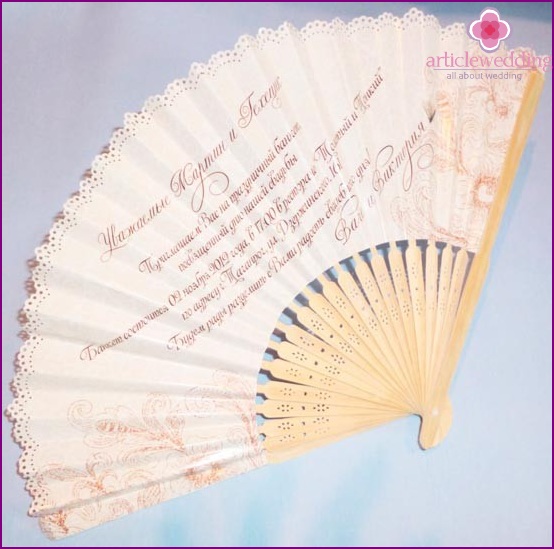 Remember that the invitation should reflect the character and style of your pair. This is something that will stay in your guests after the celebration, the memory of the wedding is formed, starting with this small card.