Usually the first day of wedding the most solemn,the second is organized in a more easy and relaxed atmosphere: a house in a narrow range, in a cafe or restaurant, in nature or in the sauna. Bride spends first day of the wedding in a magnificent wedding dress (and maybe even in a corset!) And high heels, and the next day she dreams of a comfortable and light clothing that does not hinder its movement. Therefore, for the second day of the wedding does not have to choose the dress with a corset, too tight clothes, especially from synthetic materials. It is better to prepare a light dress, elegant tunic, and maybe even a nice little sports suit (shorts + T-shirt) for the day.
Wedding portal www.articlewedding.com wants to tell you how to choose the right outfit for the second day of the wedding. It's all very simple: it all depends on where and how you planned to spend the day: a meeting in a cafe or at home celebrating with relatives, in the form of a picnic or a holiday in the sauna.
Attire for the house
If you have decided to hold a second wedding daya feast of home in the circle of relatives and friends, the dress is something simple, but at the same time elegant. For example, it can be pretty dress, stylish trouser suit, pants with elegant sweater or skirt with a blouse.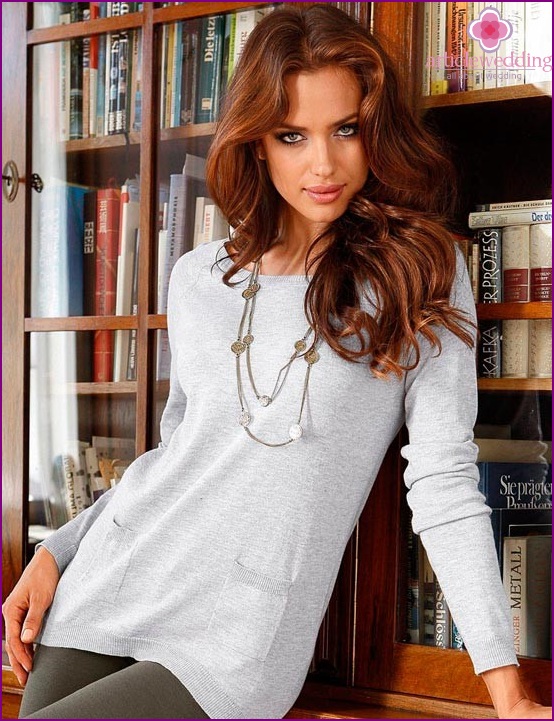 Attire for cafe or restaurant
If you decide to celebrate the second daycafe (restaurant), it is better to opt for a sophisticated evening gown cut. Most often, brides prefer the graceful and delicate dresses, which in future will be put on a wedding or birthday parties of friends in a restaurant, etc. And not necessarily to choose clothes white or light colors if you prefer dark colors and they come to you, then why not choose a red, purple or yellow dress? !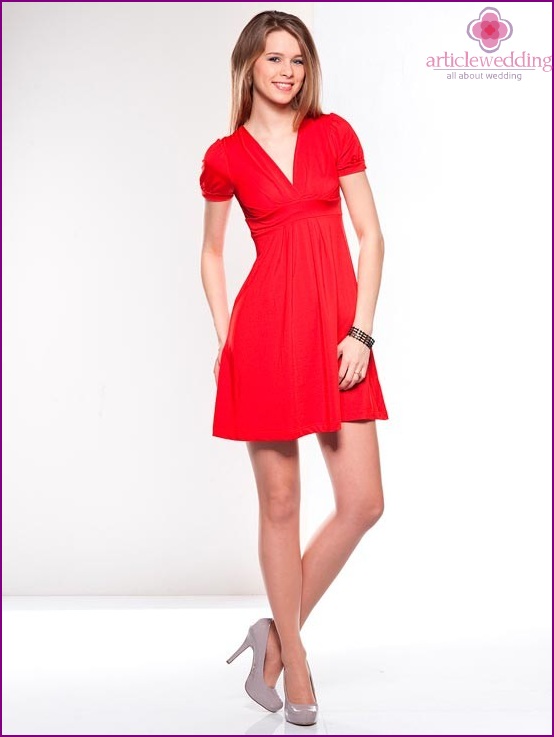 The dress for a picnic
If it's warm and the sun shines brighter, andthe second day of the wedding, you are going to spend in nature (on the beach, a meadow with barbecue, and others.), then dress in this case is inappropriate. Only if you did not use this service as a catering. Then a picnic with tables covered with white tablecloths, paths and ornate chairs, you can wear a dress. In this case, pay attention to the simpler models, pretentiousness is quite useless. Most often, for you and your girlfriends will be the most comfortable outfit T-shirt + jeans (shorts), tunic + leggings. Elegant and practical - that is necessary! For the bride, you can choose the clothes in white and her friends - dress more vivid colors. Originally will look a bride's outfit combined with snow-white veil on her head. True, it must be a tiny and neat, perfectly fit to your image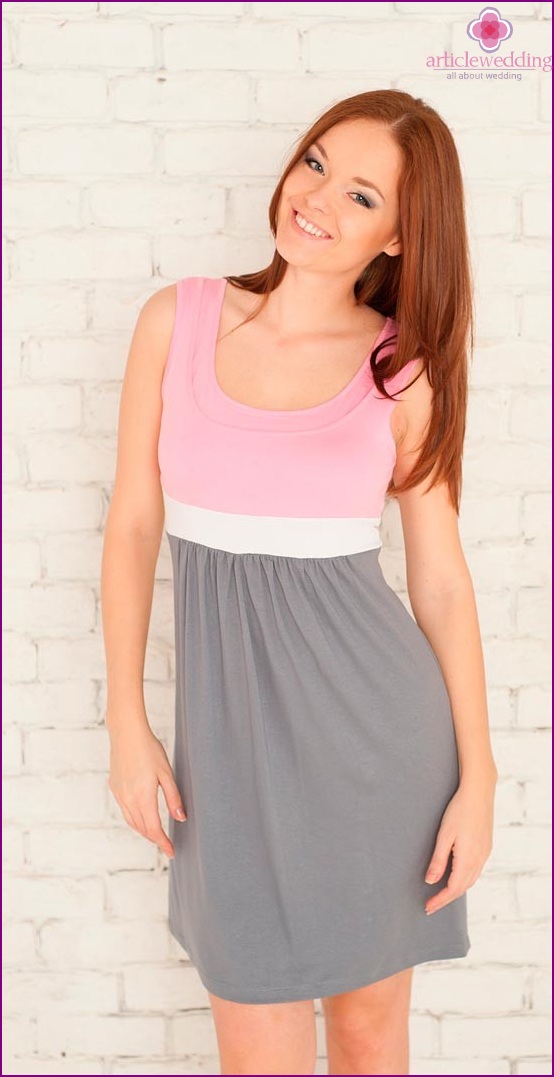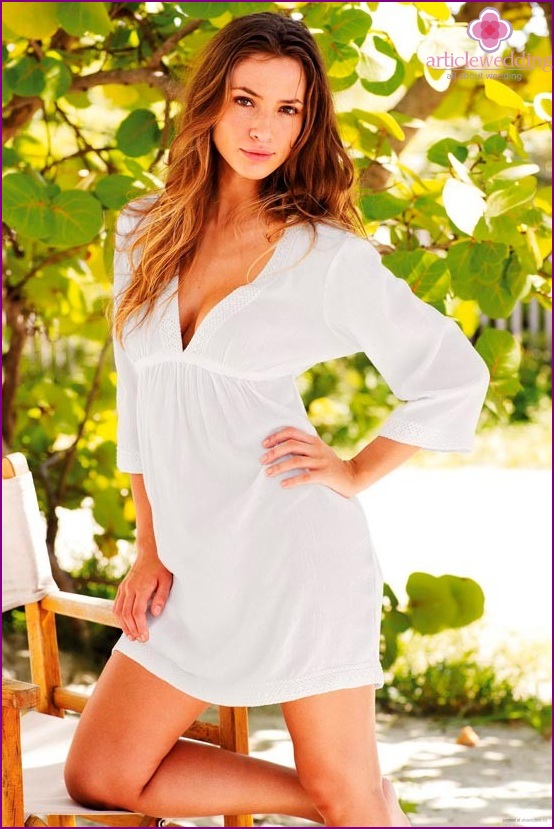 Attire for the cottage
To celebrate the second day of the wedding in a cottage is convenient andinteresting! After all, you're kind of like in nature: you can soak up the sunshine and enjoy the fresh air. On the other hand, a feast is held in the house of the covered tables, with beautiful dishes and delicious dishes. This implies that, most likely, you will need two attire: shorts + T-shirt or tunic + leggings - for sunbathing and walks in the woods, light dress - for an evening meal.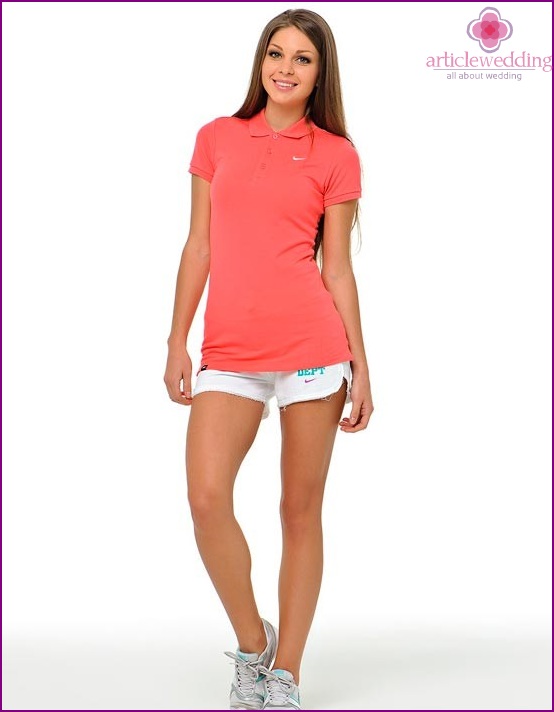 Attire for the sauna
It is obvious that the most appropriate attire for the sauna is a swimsuit and shorts and T-shirt. That's all!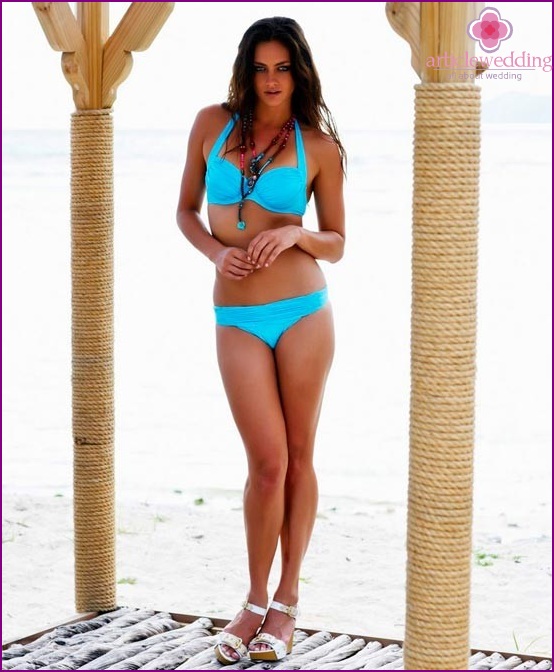 Website www.articlewedding.com gave you a couple of tips on how to choose the right clothes for the second day of the wedding. It is true chosen outfit will make you feel graceful and elegant, delicate and refined, romantic and sensual!