Wedding - is always a joyous occasion. Happiness, excitement, hundreds of organizational issues. But it's not just the bride and groom, but also very important participants in this celebration - the bridesmaids. Today we will talk not about the gifts and the organization, but on the equally important question: what to wear to the wedding friend?
We can not say that there are certain rules or restrictions, but there are a few useful tips on how to look appropriate and elegantly in this wonderful celebration.
So the first and most important piece of advice: when choosing a dress, do not forget that the bride - it is always the center of attention of the wedding. It is the bride must outshine that day all those present for their beauty, because it is her day - the best day of her life! This does not mean that you have to look "gray mouse" on its background, not at all. Of course, their appearance, you should emphasize the celebration of the event, so forget about your favorite casual and be the most elegant.
Do not choose a white dress(Commonly known information) or too deliberate cuts with crinolines, corsets and frills avoid. Choose a shortened version of the classic or trendy maxi with stylish print. An excellent option would be a stylish skirt midi saturated colors of the flying material complete with a classic top and bright accessories. This kit will be most appropriate, and in addition, will be useful to you in the future.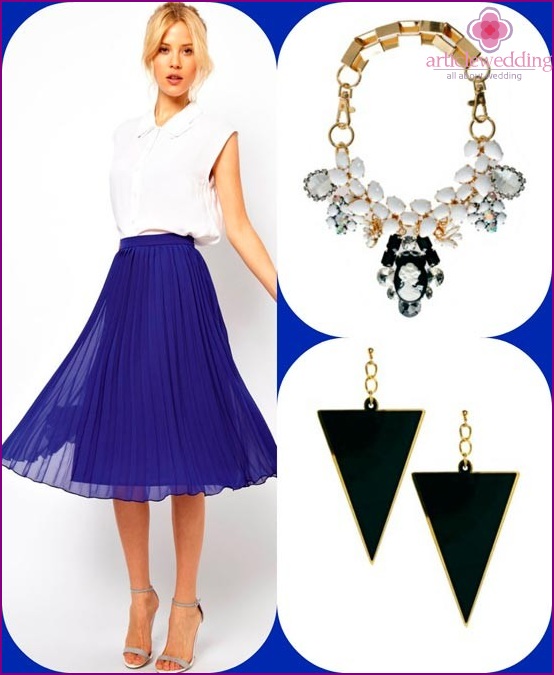 Talk about the colors! If the color of your dress is not specified terms of celebration (this happens when the wedding takes place with a certain concept), then you have a chic choice! Brightness - your advantage. Play with color and do not be afraid to combine the seemingly incompatible colors, such as orange and blue, purple and red.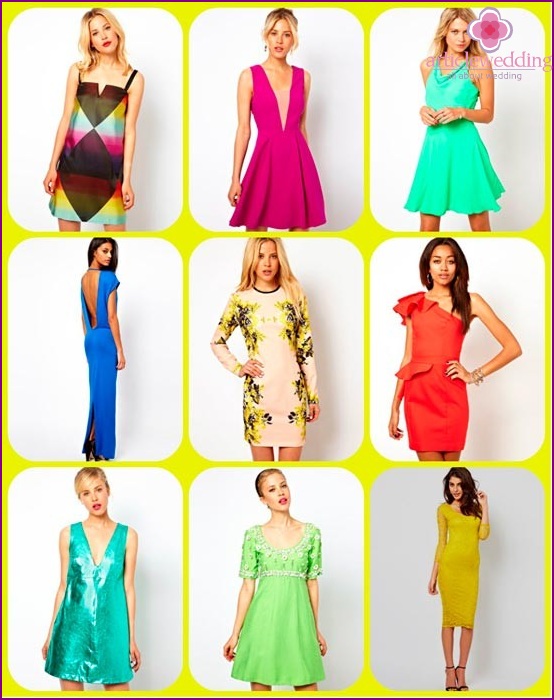 Do not forget about the accessories - it's in their choice forYou do not have borders. Stylish solution would be to focus on the massive necklaces and clutches, or large earrings: so your image will be festive and appropriate. In addition, with the help of accessories, you can decorate even the most simple and modest dress and turn it into a chic evening outfit! The most important accessory bridesmaid - a high-heeled shoes. Do not be at the ceremony in ballet flats or sandals (unless, of course, the wedding takes place not in a exotic location). A little advice: buy comfortable shoes! First, just because the wedding - it is at least fun but very tiring, especially if you are a bridesmaid. After all, you do not want to barely move at the end of the celebration? It is absolutely spoil the whole image, as if you did not try. And, secondly, as in the case with a dress or skirt, this should not be a shoe at one time, and for further wear, otherwise it would be "wasted money." Footwear "at once" will buy at your own wedding.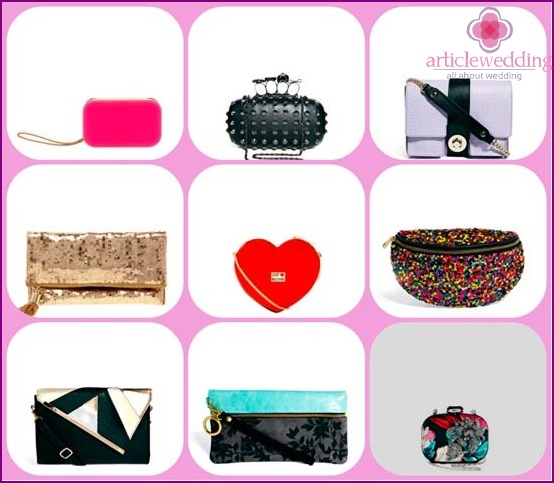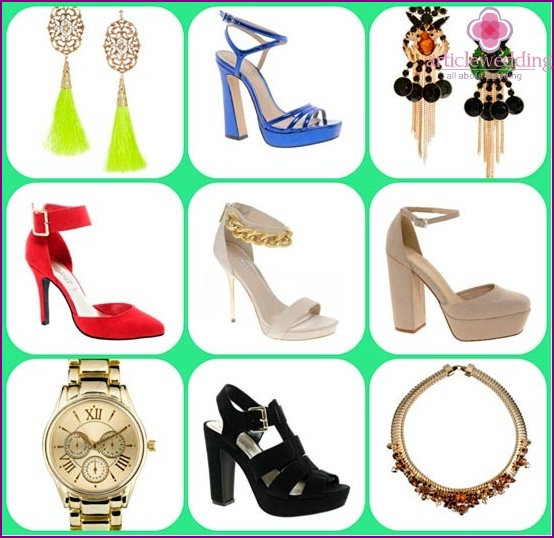 And the last moment, to the question "waste of money". In any case, for bridesmaids wedding - a big waste. Gifts, dress, shoes, competitions at the celebration. So look for a way to save not hurt. There is one interesting and useful advice - Online shopping with discounts Promokodabra site. The range of online shops Russia (Asos, Lamoda, Wildberries - images on the pictures) wide, price delight and using discounts on Promokodabre (free coupons from 10% to 70%) can and does great save. Find discount you can by clicking on this link. The main thing - to take care of the order in advance to dress and accessories come in time.
Have a nice shopping and a great holiday!