To diversify the program of wedding banquet,organizers need to pick up interesting games, tasks, activities for holiday present. The competition is a sandwich - it's a game, the essence of which is as follows: toastmaster chooses to attend people who are terribly afraid of insects - spiders, all kinds of midges, and puts them up on the edible piece of bread with sausage. Win contestant who will bite off the biggest piece, but a little surprise visit, participants will learn in the least.
Number of participants
The number of people taking part in the competitionOn this solemn day, determined randomly - the game is not for the team. Cunning ten minutes before the start of the game leading to ferret out which of the invited afraid of insects - he can ask about it then make a joke, to make a toast. Lull people to announce that the next test will choose the contestants: the choice of toastmaster does among those present on the Entomophobia (fear of insects). Participants may be many - it all depends on the number of sandwiches.
Props for the contest sandwich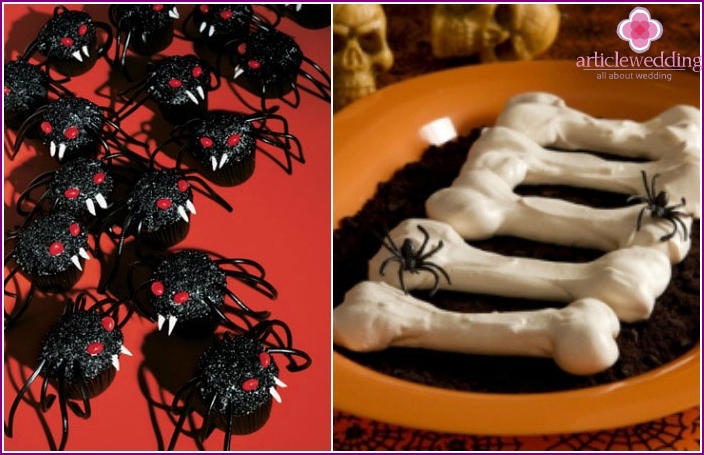 Necessary things that serve as props for a fun competition for the wedding:
The usual sandwich. Leading advance should ask the chefs to cook a dozen or two pieces of sliced ​​bread with sausage or eggs (the second option even funnier).
Marzipan figurines or salted spiders, flies, etc.. These lovely creatures decorate the top of the culinary masterpiece.
Plates or trays for each contestant,covered with a lid - it will soon open before the start of the test than the cause tremendous reaction involved in the contest and laughter watching public. If a sufficient number of caps is difficult to find, you just need to put the visitors who are participants of the competition, with his back to the table, yet bring refreshments.
Prizes
After this task nervous contestantssurely need help in the form of consolation prizes - even those who are not able to open his mouth to take a bite "attractive" sandwich. Examples of gifts: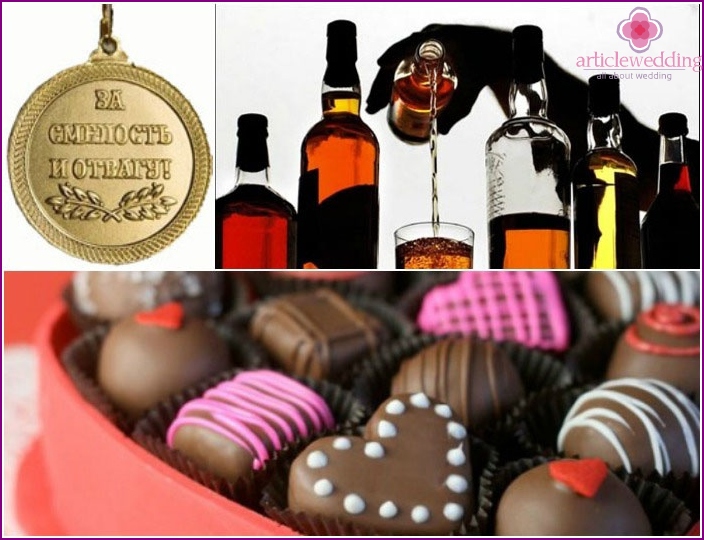 Alcohol. This pertinent gift to help guests forget the shock experienced competition.
Assorted candies assorted. Organizers can buy sweets in the form of insects, but it would be cruel.
Medals "For courage". These should give the presents guests who dared to try the dish during the competition.
Sandwich - the original match, whichthanks to its entertainment will be a hit of table celebration scenario. Test decorate holiday, will allow guests to relax, escape from the conversation, a good laugh. Be sure to take a photo and video of what is happening, to capture the reaction of the guests and participants.