Gay wedding can not do withoutinteresting games, tasks and competitions. To the audience have fun, to be included in the competition program of the original script. Herculean test is carried out for the men, and there are several options for this contest. First, participants inflated ball, everyone needs a burst as soon as possible. Second, male contestants hold keg of beer on his outstretched hands, wins endurance.
Number of participants
Number of contestants-heroes depends on what exactly a competition.
For the first test, "Three heroes" toastmasterselects three men of different physique, he says that they will show their true strength. Then the master issues the men on the balloons. Task guests-contenders to faster than its rivals to burst balloon flow of air. When invited by a pantomime portray a picture of Vasnetsov, after which the competition takes its name.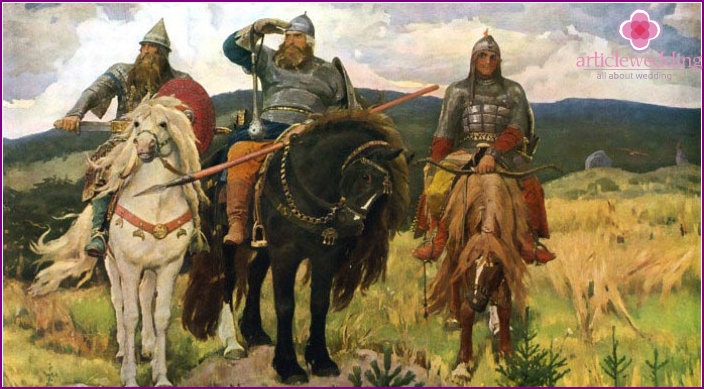 The second test involves everyoneany man, not even a Herculean physique. Tamada together with his assistants on the outstretched hand puts each participant with a beer keg. Who will last the longest, first served, drinks a glass of beer, and gets all the props as a prize.
Props
Things necessary for the contest of heroes, should be prepared in advance. The first test will need:
Three balloons.
Reproduction of Vasnetsov for the entourage.
Inventory for the second contest:
Several five-liter barrels of beer (number of participants).
Terry towel or napkin. Their meaning will be revealed later, when it is necessary to wipe the sweat from his brow heroes from strong physical exertion.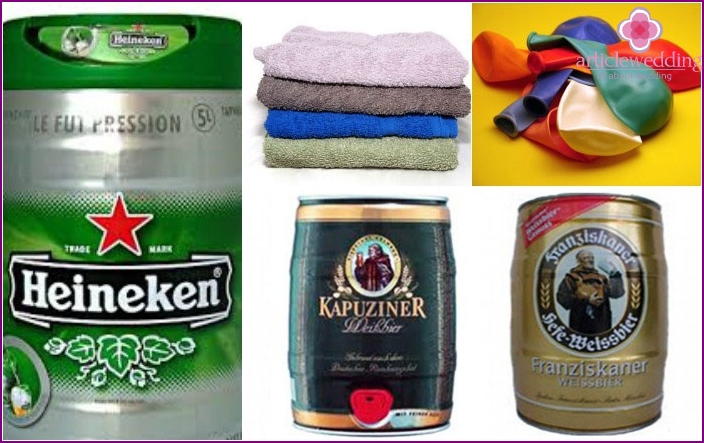 Prizes "heroes"
Presents strong male winners must also be herculean. It can be:
dumbbells for sports;
spirits - vodka, cognac, whiskey;
these cigars;
medals;
souvenir figurines heroes.
Loser contestants must also be solemnly presented symbolic gifts.
Video
Watch the funny video from the wedding, where participants-male team participating in the game BOGATYRSKY test:
The holiday will bring a lot of fun invitedguests, if he likes to vary the original, fun contests, is genuine fun and laughter. For unique events gladdened participants of the ceremony for more than one day, be sure to make a memorable photo and video.