Do you have a favorite house pet, without which youand can not live a couple of hours? Do you want to see your pet, even at the wedding I was next? Whether it is worth to take a pet? Positive and negative aspects of this situation can be found only here, at the wedding www.articlewedding.com portal.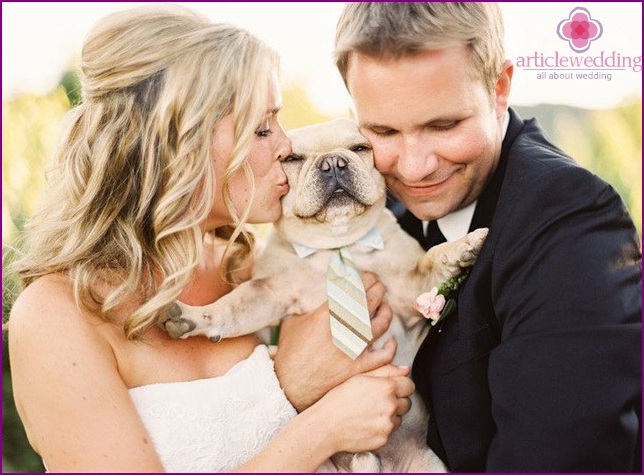 Pros animal's presence at the wedding
your favorite pet with you;
pet dressed in costume, you can make it the highlight of the celebration, as well as to conduct creative wedding photography honeymooners and pet;
your wedding will be remembered exactly each;
if the groom and the bride, or someone one, there are a couple of animals, some of them can make a copy of the young;
trained animals can be hired for theatrical shows to entertain guests;
will someone to feed and stroke;
Pets can become real helpers at the wedding, for example, they can bring you a wedding ring in the most solemn moment;


your pet will not suffer due to the fact that you are not around. Animals at the wedding are considered a good sign, and your pet is not exactly a fight or scandal during the wedding ceremony.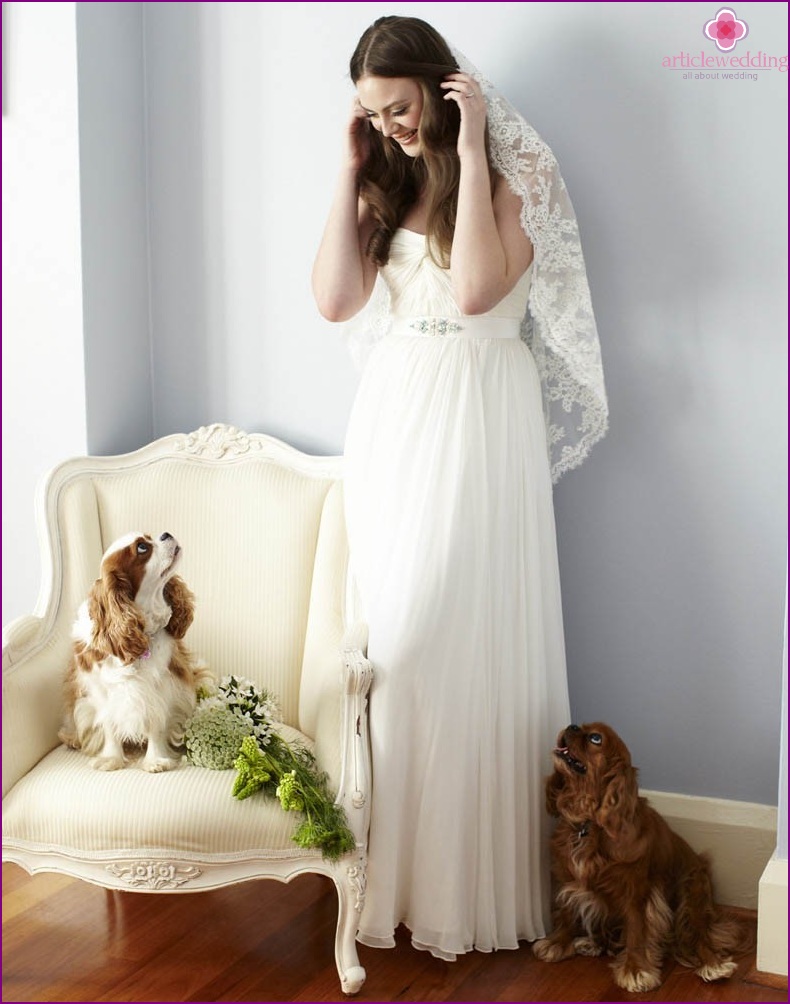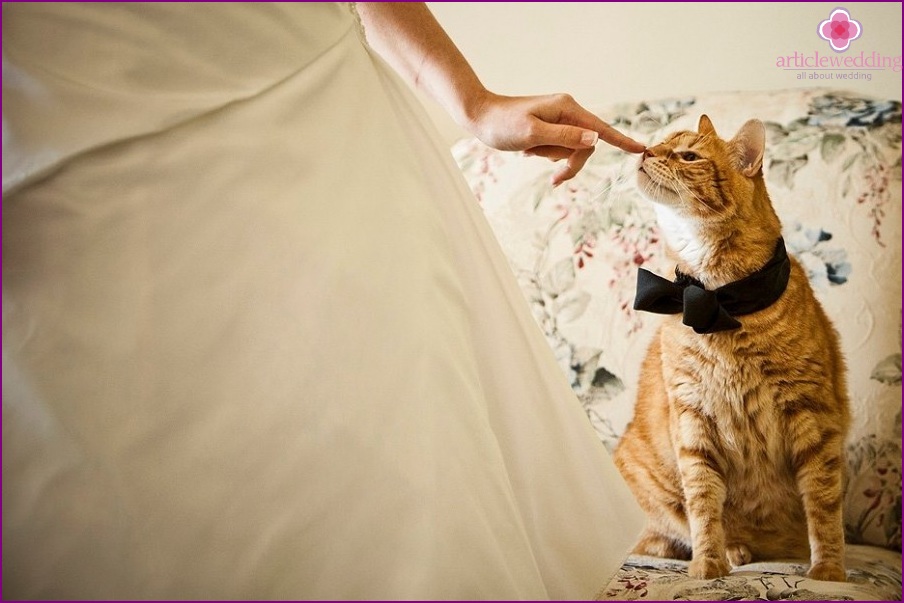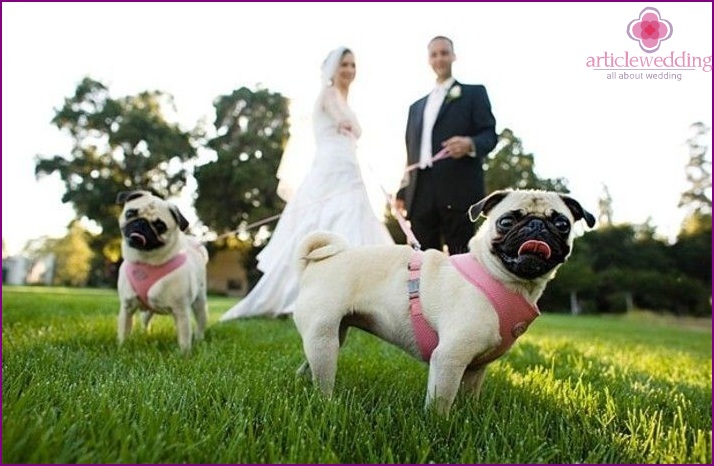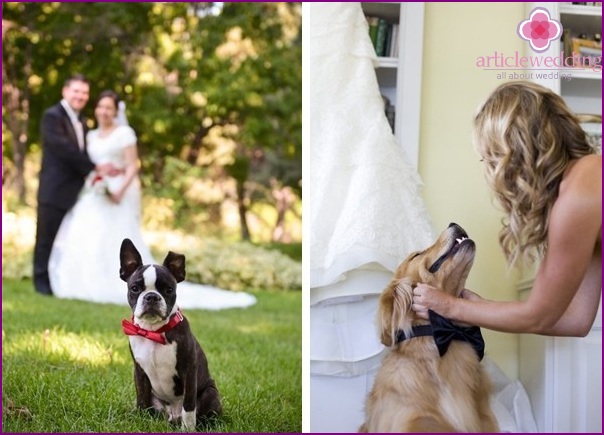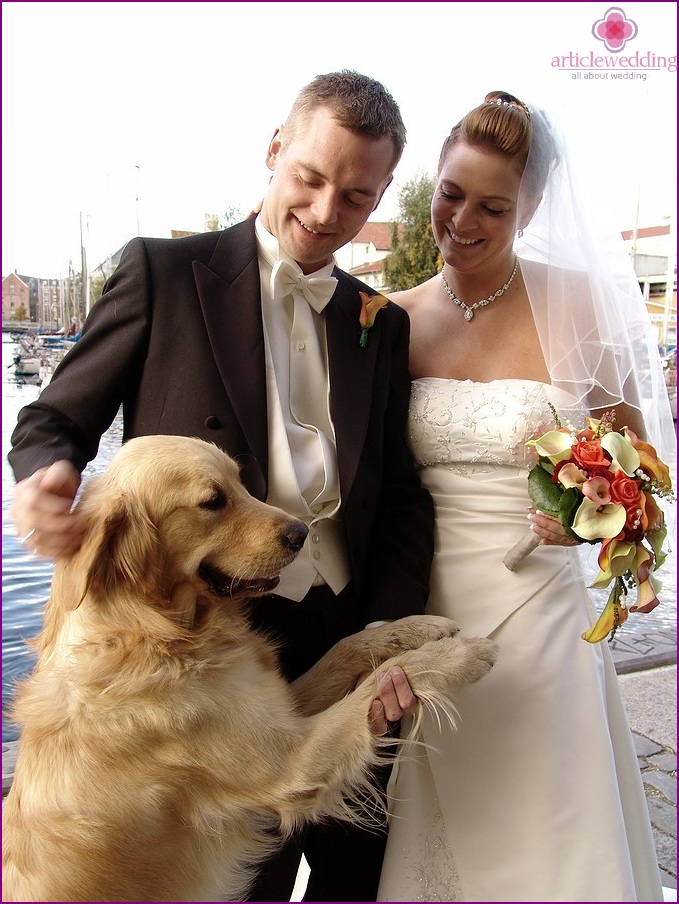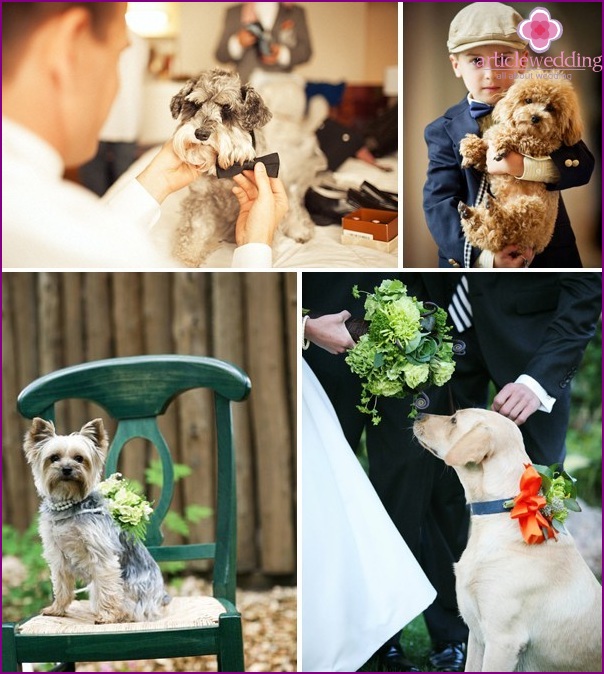 Most ordinary people are not satisfied with the weddingOnly yourself. But their animals. Thus, you can marry favorite animal directly at the wedding and it will be a double celebration. After 50 years, you can browse photos, watch videos, and remember how your Tuzik and Niurka married with you. Also, in addition to the gifts you bring gifts to visitors and animals. The only thing that a couple of wedding traditions will not comply with the animal, but it's the little things. The main thing that the holiday was special. And just think about the photo shoot and wedding videographers. What will it be a miracle!
Cons animal's presence at the wedding
guests may be allergic to wool;
your pet can leave a surprise in the wrong place;
someone may be afraid of dogs, then a dog should be clean, or that a coward;
it is necessary to hire a person who will monitor the pet, or to take care of the favorite of;
Some animals that had not dressed up in costumes, will always take off her this creation. It should therefore be a week or two to begin to prepare a pet;
tired or not used to a lot of people's pets may not behave predictably, a good seal can be evil tiger;
not every administrator allows you to rent out a restaurant or banquet hall, knowing that you will have an animal at a wedding, and such things should be negotiated in advance.
The great disadvantage is that most of theTime will have to be an animal. Tidy up their "gifts", to make sure that the guests did not bother to look at the psychological behavior of the animal, as is stressful for him. Everyone wants "polapat" your pet. Do you need it ?!
What would not be your choice, site www.articlewedding.com advises still decorate your pet. Even if he stays at home, you will be pleased to come and see the washed, adorned with pet hair.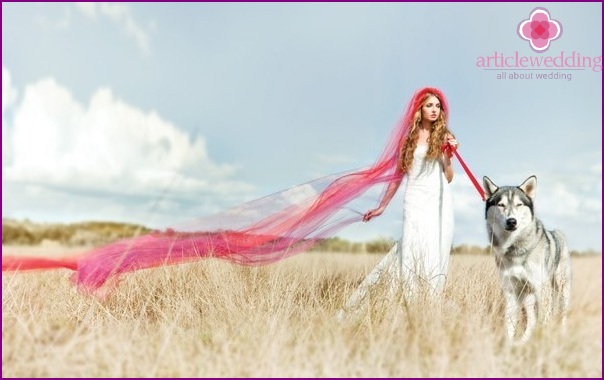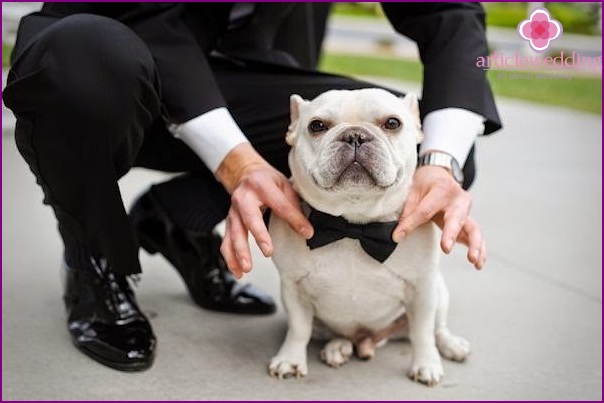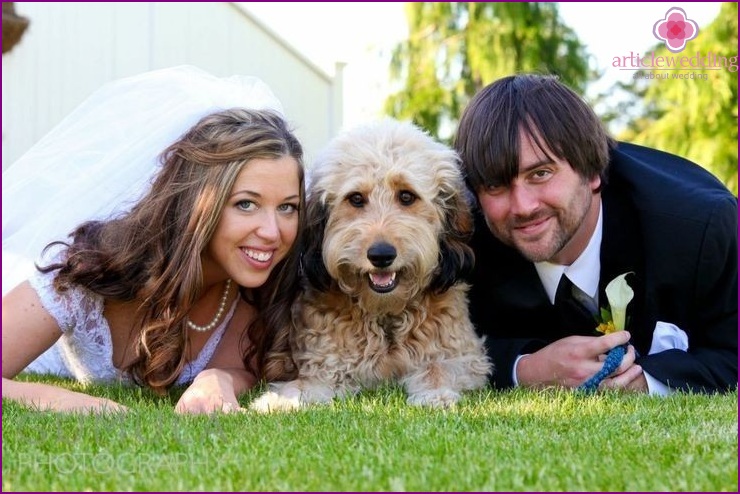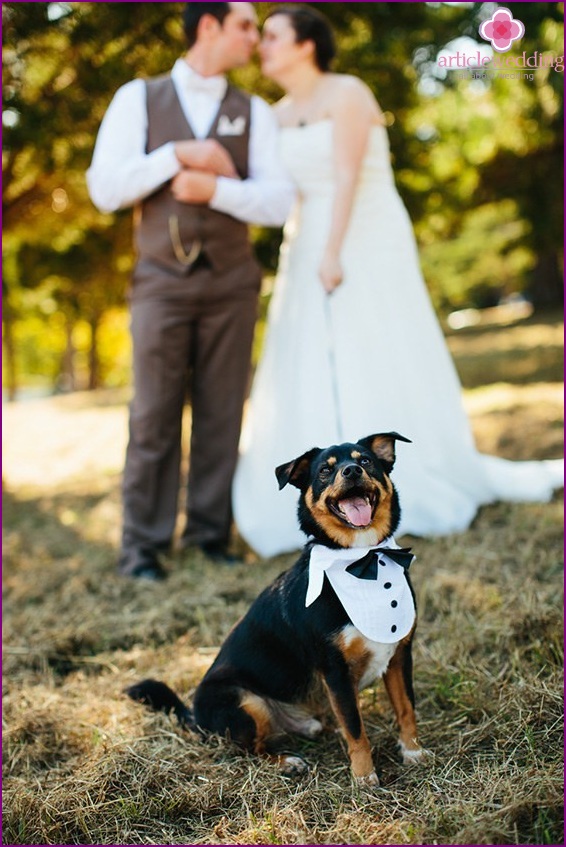 Arrange not only themselves at beauty salonbefore the wedding, but also your pet. And remember that your pet is sure you are not offended if he is not invited! Mark your wedding with pets is possible after all the celebration - taking them along on their honeymoon, which will be a lot of interesting things for you and for them.