Remember the day of your wedding? White dress, veil and ... feeling of uncertainty: what will happen next? The great dream, one for two - to a tale of love and tenderness never ended. Flew year ... Family life, marriage - they are different: funny, sad, light, complex. Only joint traditions do not change. Each year you are celebrating with your favorite wedding anniversary. '23 Together - a considerable length. So many completed and experienced, but strong affection not fade, love lit as before. What to give, than to please each other? What symbolizes the anniversary of living together?
What is the wedding anniversary of '23?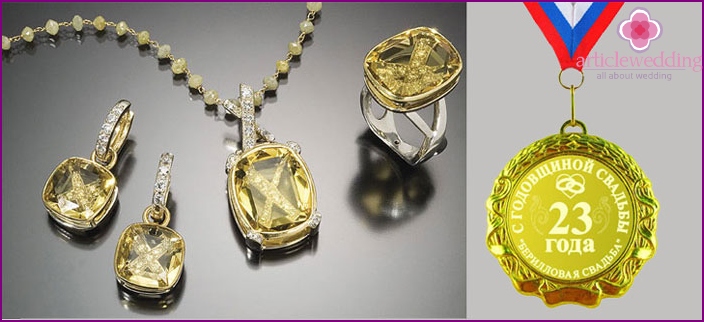 Each year, from the wedding day is characterizedsome stage lived spouses in marriage. 23 happy years of marriage, a lot or a little? How strong are your feelings, love is strong? From the value of the relationship for each of the spouses depend "jewel" anniversary. Not far off the silver jubilee. And while you are preparing to celebrate the wedding of beryl.
Fascinating, it draws the eyes causesadmiration incredibly beautiful stone - beryl. The varieties of this mineral are emerald, appreciating, sometimes, expensive diamonds, aquamarine, heliodor. Now your feelings, passed the test of time, like the beryl, iridescent, reflecting different facets of family life.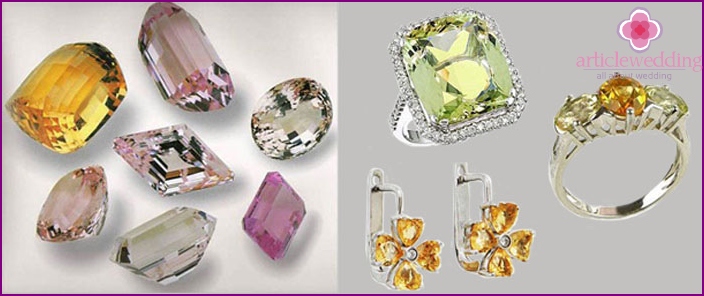 Since ancient times, it is believed that refreshes berylfeelings, provides an opportunity to open new and unknown in your partner. Family Union, the length at 23, is worthy of admiration. Another young "couple" at this age are often left alone: ​​children grow up, create their family. It is time to rediscover as spouses, who lost in the daily hustle and bustle: tenderness, affection, beauty, care, ability to maintain, cheerfulness. The surprise, intrigue each other?
Options congratulations wedding anniversary
How to congratulate each other with beryl anniversary? How to please the parents, marking the 23 th anniversary of living together? According to the established tradition, the 23 anniversary of the wedding "just married" wake up very early, at dawn, while the rest of the world is still asleep. They exchange gifts pleasant, reassuring each other in sincere feelings of love.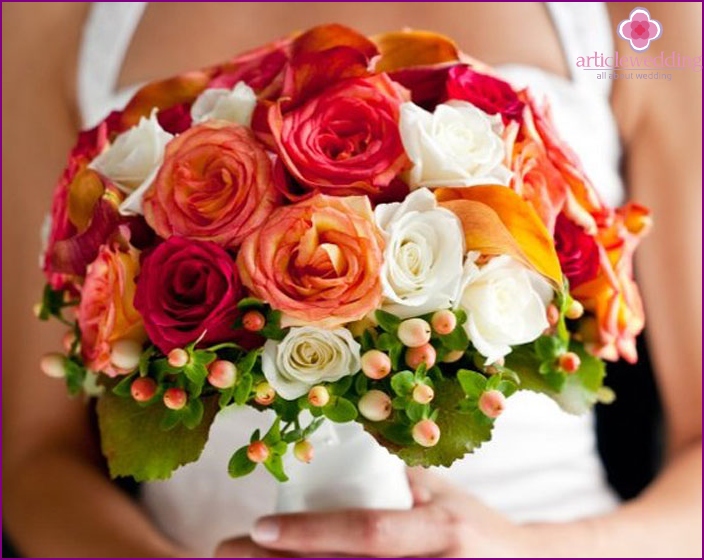 Mother invited to the celebration, think through in advance what words to express his admiration for the loving spouses that present. Congratulate the anniversary of marriage, you can:
write your own romantic love poems to her husband (wife);
to formalize the recognition of unusually beautiful card and handed it to the dawn;
buy a huge bouquet of 23 flowers and gift to his beloved wife;
cook a festive breakfast, pamper her beloved husband, as in the photo below;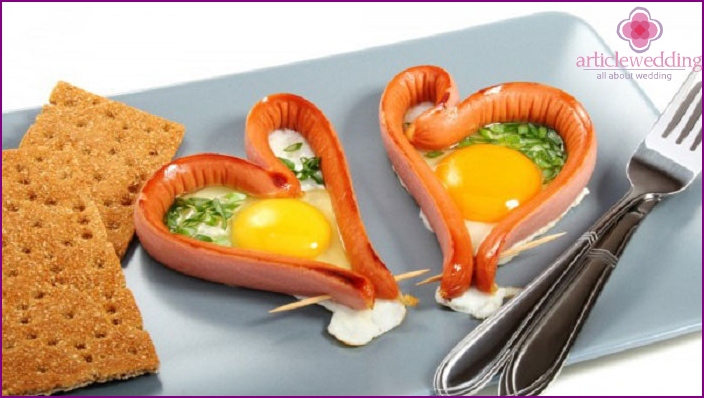 early in the morning to exchange gifts of beryl, stressing that 23 years after the wedding just want to please each other, happy to see the gleam in his eyes;
children and grandchildren will be interesting to preparewall newspaper with the name, such as "'23 together: the pros and cons." Poems, photo, wishes, written by his own hand, will be a nice gift "just married";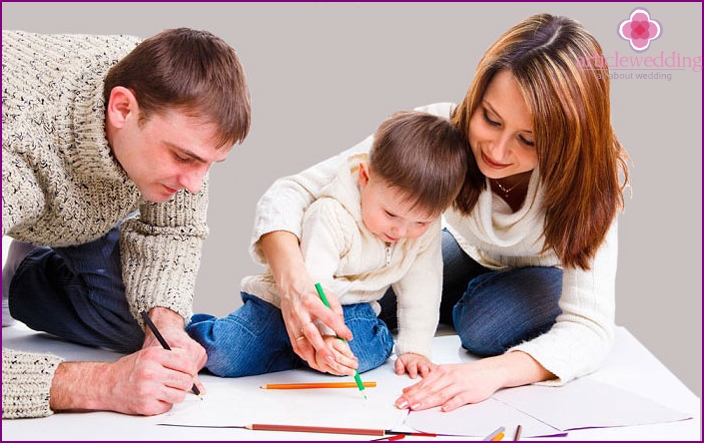 Prepare in advance and nice gift pack;
in honor of the wedding beryl pick greeting words in the verses, original toasts, wishes.
Beautiful greeting words in verse
Your significant other will be a very nice dayberyl wedding, if you tell him / her about his feelings in verse. Guests are invited to the anniversary of living together, it is necessary to learn the soul wishes to "married". Prior to the anniversary celebration send congratulatory messages to phone parents / friends, celebrating the wedding of beryl. Prepare the toasts in the verses of "just married" health, happy union, unfading love. Here are a few poetic congratulations:
Congratulations to you fly in 23-lete wedding!
Given each other you destiny
And this is what happiness is for you -
Living with a sincere and faithful soul.
You are together in my life seen a lot,
But the most important is the love
That warmed over the years,
Protects your happiness again!
It is done all the way you like:
Today, once again, as it was then,
You put loyalty rings.
The days passed quickly -
Love remains forever.
Suppose you together too many years,
But love has no limits.
And you are not afraid for the year
Love since forever young.
We wish you a happy life,
Your marriage without marriage should be.
We wish you happiness, joy full,
That you were jealous of everyone in the neighborhood.
And that you are not only becoming exhilarated by wine,
And because you love one another.
Found you in each other, not only the spouse,
But the most loyal, good friend.
So be f healthy, live richly
And piously keep in mind that date.
I congratulate you heartily
And his grace-a glass of drink
For the faithful, for love, for kindness,
For your happy family!
To live you wish without getting bored,
In harmony, joy and love.
I wish that your grandchildren
You brought a lot of happiness!
Saw (a) I like this couple created their alliance,
And, of course, as the first born is the toddler,
How to: their hearts are cherished every day and every hour.
My congratulations at this moment for you.
I wish you warmth, happiness and love,
To the morning only to have nightingales sang.
So you can often allow themselves
Fur coats, dachas and cars to buy new.
Beryl wedding on the doorstep,
So many years have passed. Exactly 23.
Walking alone on the road of life,
You could keep the love.
In your union learned a lot:
Hear each other, and respect.
Sometimes we grieved, and sometimes fun,
You will experience no longer hold.
Congratulate glad you madly,
Live as from dawn to dusk!
So that you have lived too noisy,
MORE so, the twenty-three!
Hand in hand. On your toes
As a wedding ring.
And years of life, like the Alps,
It was under snow and ice.
And the sun was glad slopes
I bestowed them moonlight night.
And the strength of the ties of the two lovers
I tested so many years.
Yes. Bypasses the barriers you,
By the present day we went.
And today it is necessary to congratulate
With glorious date twenty-three!
We wish to move to the top,
Beryl in the mountains shining smooth surface,
He will show you the way now.

With beryl, friends, your wedding!

­
What is customary to give wedding on beryl
23-year wedding anniversary, and its symbol - beryltransmit mutual love, reverent attitude to each other. Overflow with all colors of the rainbow, just like the stones, the joint life of the spouses surprises, joy and sorrow. In honor of the 23 anniversary from the date of the wedding the pair decided to give gifts: rings for both spouses, two statues, other jewelry and accessories. What surprises, gifts worth present "newlyweds"?

Couple rings decorated with beryl, presented on a wedding anniversary, a long time will remind jubilee of the happy wedding day.
Silver statuette made using beryllium in various shades - from pale pink to emerald green - will be a graceful gift, symbolizing feelings fortress.
Candlesticks, glassware, household items - appropriate gifts from the children and grandchildren for anniversaries. Stylish cutlery encrusted custom beryllium, lead to the delight of parents.

If you have the opportunity to choose twomajor minerals (with or without cut), pack them nicely and give parents 23 years of life together. It's no wonder there is a legend about the miraculous properties of beryl, re-awakens the senses.
Day 23-year wedding anniversary, according to tradition,family celebration. Beryl anniversary does not involve large feasts and celebrations. Give "home" presents: pair bathrobes or towels, set of bed linen, warm blankets, beautiful bedspreads.
Unusual, extravagant gift for Berylthe wedding will be a joint congratulatory certificates for ballooning, massage. Gift tickets for the last session in the cinema, book a place for kisses. Book a romantic dinner for "married" in a cozy restaurant.

A nice gift for the anniversary of living togetherwill be two trips to a sanatorium, rest home. If possible, arrange catering celebration beryl wedding for parents on their own, inviting them to mark the 23rd anniversary of the marriage of the sea or in the forest.
Gift ideas for wife
How to delight, surprise, enchant his beloved wife of 23 anniversary of living together? Here are some ideas for gifts:
At dawn Hand his wife a beautiful bouquetfavorite colors. It is not only the number but also the sincerity of the present. Wedding beryl, then color should be 23 pieces. Do not forget that tender words of recognition - an important part of a gift for your favorite.
Any woman comes to the delight of the smallred velvet boxes. After all, she realizes what lies under the hood. Ring with a pair or two beryl ringlet become chic gift for the 23-year anniversary of living together.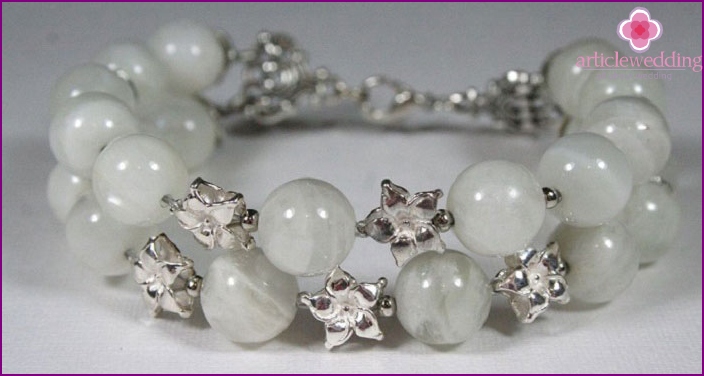 Bracelet encrusted with minerals from emeralds to morganite, delight in your favorite beryl wedding day. The pair him pick up a beautiful pendant.
Two earrings, other jewelry paired diversifying selection.
Enjoy your favorite breakfast. Agree, not often do you cook it. Cook up something delicious. A cup of coffee, a glass of orange juice will be a nice beginning of beryl anniversary.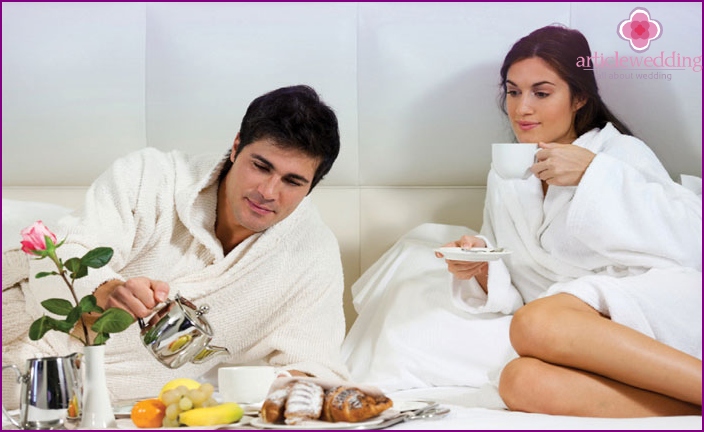 For husband
How to please the beloved wife Beryl at the wedding? Like it or not a gift? Of the many options choose your:
Pick cufflinks, inlaid with beryl. Fortunately, the stone colors allows you to choose accessories for every taste.
Husband adheres to clothes office style? Tie in a pair with a clip with beryl will please her husband. A variation would be a pair of tie in a gift box.
Present at Beryl's wedding ring pair, one for himself and another present to her husband.
What is your favorite does not love jewelry? This macho is not wearing a ring, a chain? Present book a deluxe version. In honor of the sincerity of feelings, ask them to decorate the beryl, as in the photo.
About Hobbies wife for so many years, you know everything? Pick twin gifts: a fishing rod and spinning; skiing; set of tools for cars, be sure to duplicate.
Whatever gifts, precious or not, you maychosen for each other at the wedding of beryl, not the cost is important. The decisive factor will be your feelings, emotions, moods. A simple barrette, a cheap brooch, the book will be a large measure of love than expensive jewelry, a gift because it is "accepted". So let 23 beryl wedding anniversary is only sincere, warm, sincere.
How to celebrate 23 years of marriage?
Most couples who have reached 23 years of marriage,"Hoarding" force for a quarter century anniversary. But on the eve of celebration prefer to celebrate the wedding of beryl in the narrow family circle with the closest friends, family. The most popular are small gatherings in a cafe, a cozy restaurant. If the feast in honor of the 23 th anniversary of living together will take place at home, you can in the evening by all ages - parents, children, grandchildren - visit the bowling center, play billiards, to dance at the disco.
As at the time of the wedding, the day of berylwedding, all eyes fixed on the "married". The first toast - for the young; greetings, contests, fun games - all done in order to emphasize the ties of the fortress, once threw in the young. Try to keep the color scheme of the interior decor at the 23 th anniversary of living together was close tones, symbolizing beryl stone: pale yellow, pink, green and blue hues give fancy roam.