Every bride wants her wedding to itcelebration made a huge impression on the guests. I think over every detail, much time is spent on a thorough organization of decorations and decorating the wedding hall. However, it is important to create the right impression before the wedding. You do not know how to surprise your guests? There are many options, but only one more time to enjoy the pre-wedding preparations, but also take care of the guests.
Website www.articlewedding.com prepared for you original master class, which will help you to invite guests. To do this, you will need quite a bit of time and materials.
First, you can make a unique invitation with your own hands, which in itself is very original and unique.
Secondly, you will once again remind the guests about the date of your wedding, which will be written on the card.
Also, you can have a great time, becausecreative work calming and uplifting. If you're going to invite a large number of guests, connect to the production of invitations bridesmaids. Thus, you get a lot of beautiful unique invitation for guests.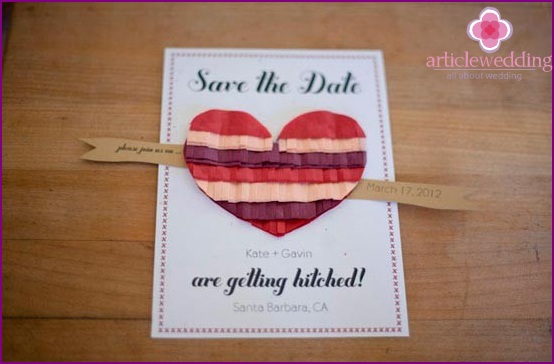 Materials and tools:
tissue paper (2-4 different colors);
a piece of cardboard golden color;
Cardboard (manufacturing for the heart);
glue;
scissors for grinding;
ordinary scissors.
Time
: 30-40 minutes.
Detailed instructions:
First, you need to make a few preparations. On the Internet you can find several ready-made templates with the words of invitation. You can also write themselves on the template computer. Write your names, words, invitations, and do not forget about the wedding date! Then just print them on paper, cut out and stick onto the card.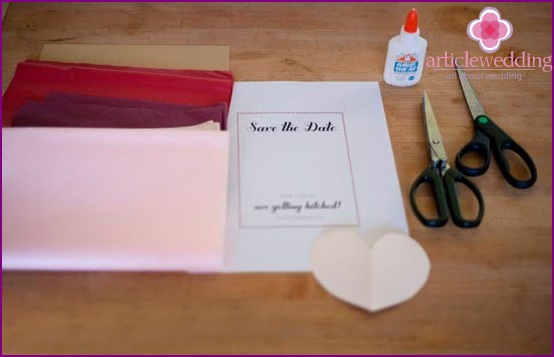 Now take the first sheet of tissue paper. Start to put it into an accordion, as indicated in the picture. Make 5-6 pleats and cut the excess paper. Do the same with the other sheets of paper of different colors. As for color, it is best to choose shades of red and pink, because they are characteristic of the heart.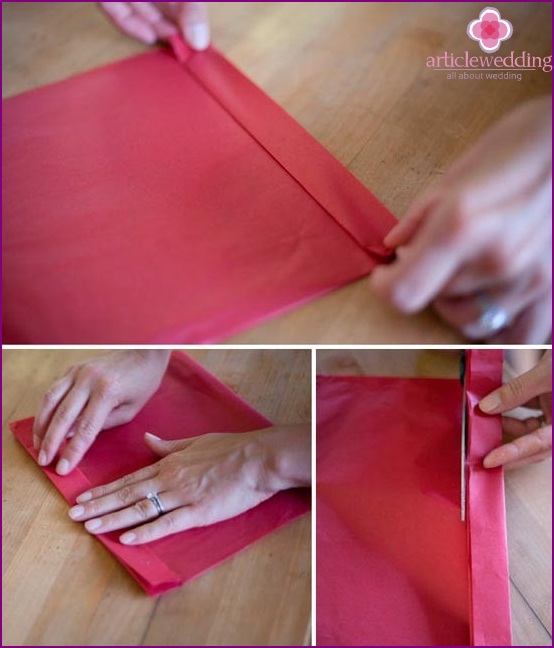 Take the scissors and start cutting the strippaper, not dorezaya to the edge, to get a fringe. Start cutting side where fewer folds. In total you should get 6 strips of paper. Place the strips on top of each other, gluing their edges with each other.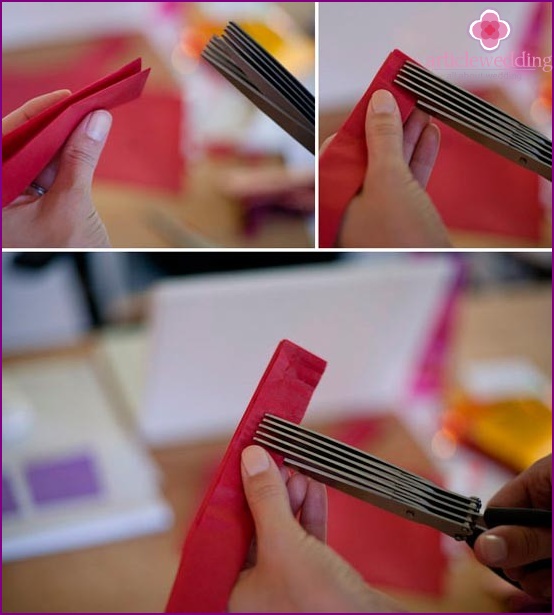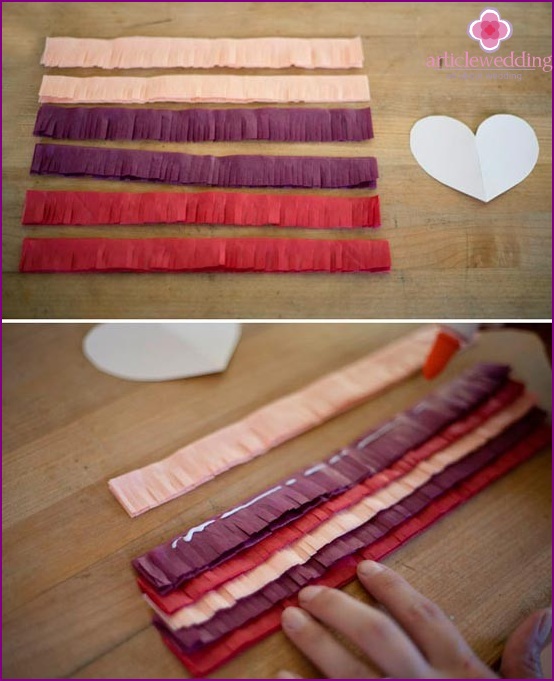 From cardboard cut out the heart of a small size, so it turned out for a size smaller than the fringe. Spread the heart of glue and glue to the fringe. All excess paper cut using normal scissors.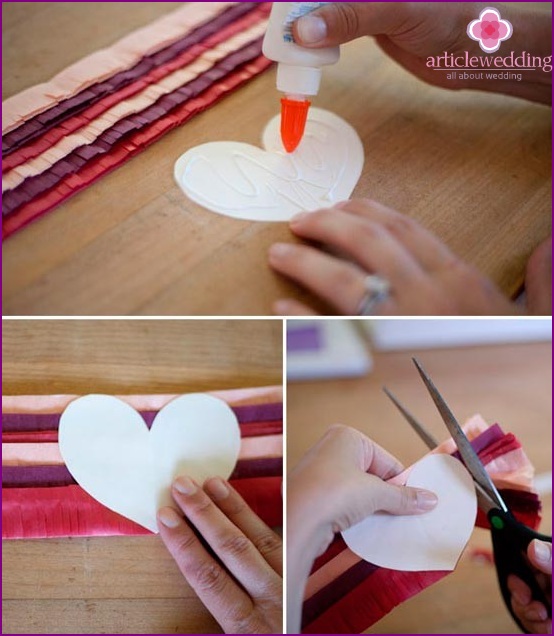 Now take your card, which is alreadyYou should flaunt labels glued you before the master class. On both sides of cards stick two strips of cardboard with your wedding date. On top put a wonderful heart, which allows to hide the rough edges of cardboard strips and will be the main decoration of the postcards. A wonderful invitation is ready!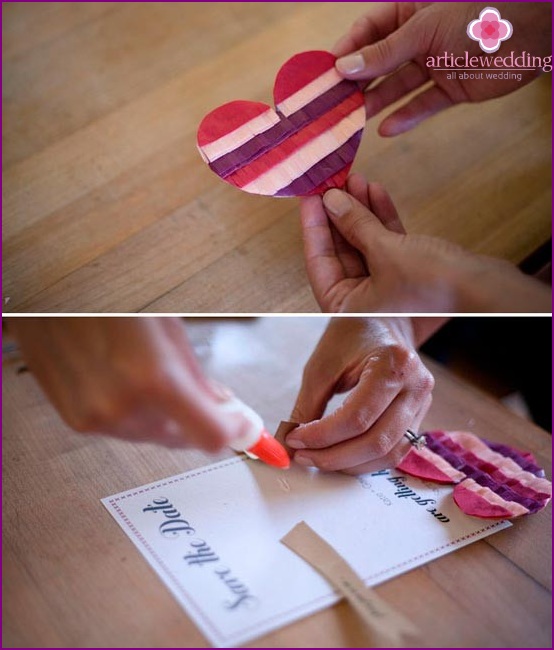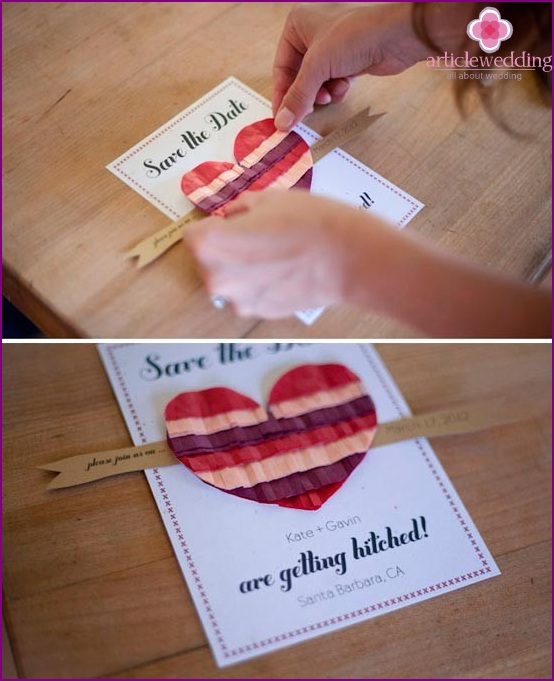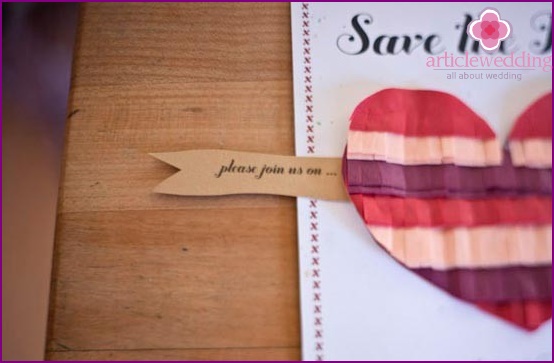 applications
As you can see, to make wedding invitationseasy and simple, we need only recharge a good mood. These cards will be able to put guests in a section or on the dressing table, and certainly will not forget the date of your wedding.
Hearts with ornament of tissue paper alsoIt can be used in the decoration of a bachelorette party or during a photo shoot. You can use different colors and decoration for invitations to the decor. The main thing that it is clearly visible the date of your holiday. Postcards will be a wonderful gift for your guests!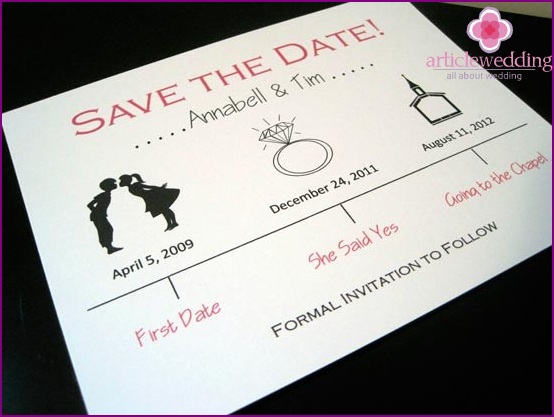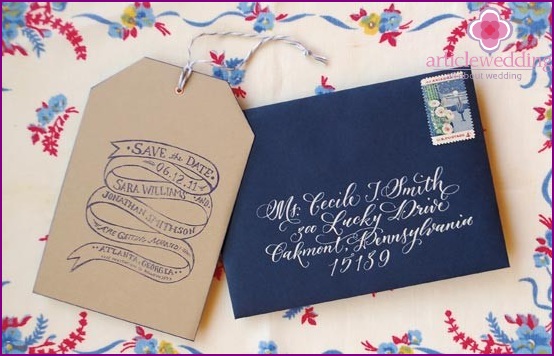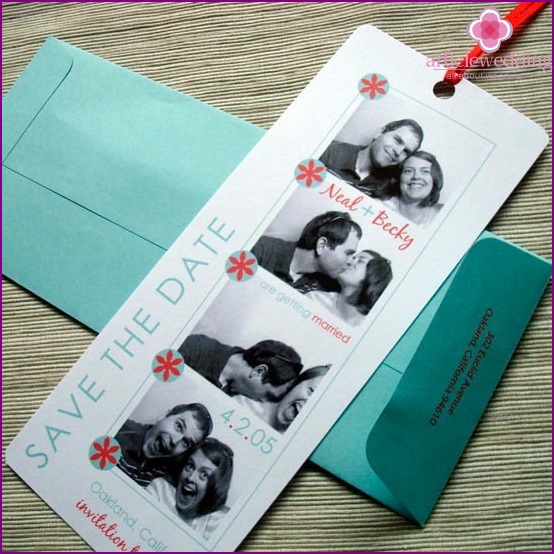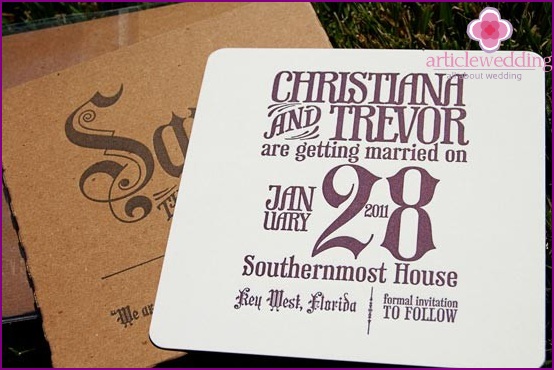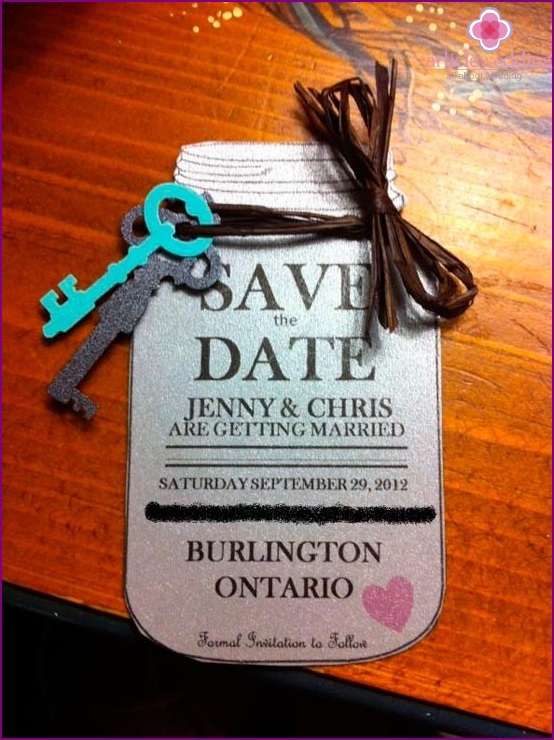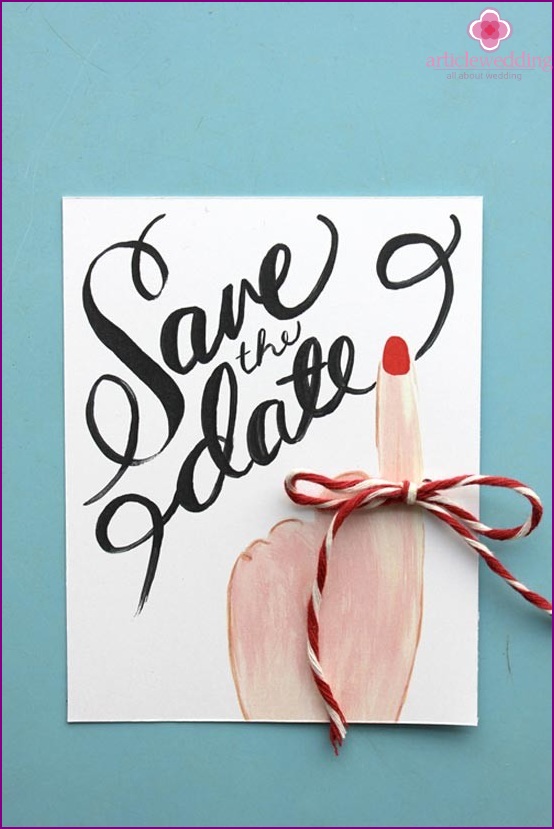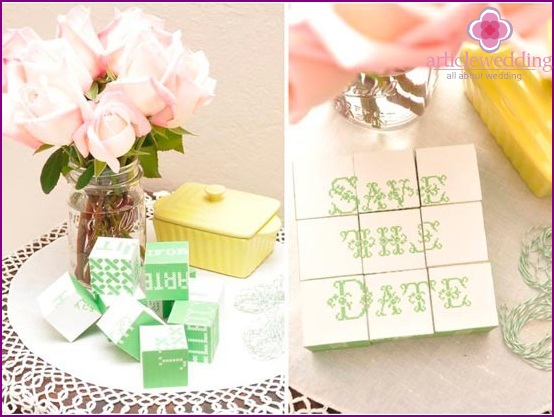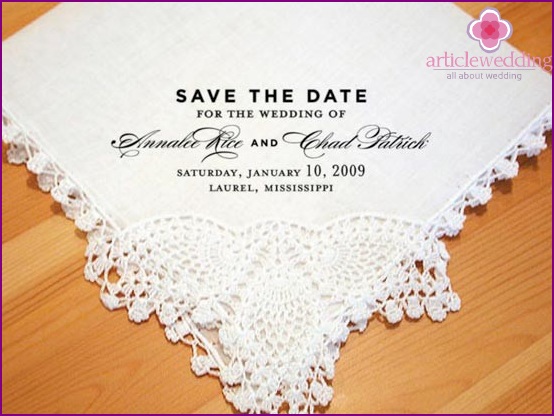 On www.articlewedding.com wedding portal has many unusual workshops for all tastes!