Imagine a colorful field of life-affirmingpoppies. Energy, positive, fire, passion! If you have chosen this, then you can be sure in the selection of key flower boutonnieres for the wedding the groom.
Wedding portal www.articlewedding.com notes that the boutonniere of poppies get sun and catchy. She immediately draws attention. Get a basic floral supplies for making buttonholes, and you can make your own hands accessory. How to create a neat and attractive boutonniere, is told in a master class.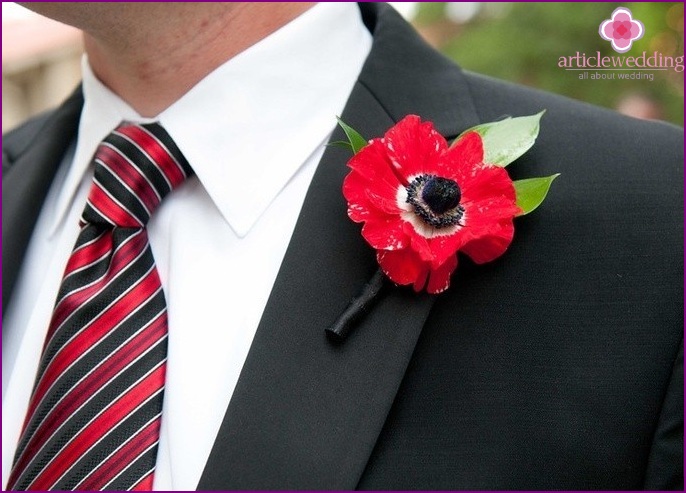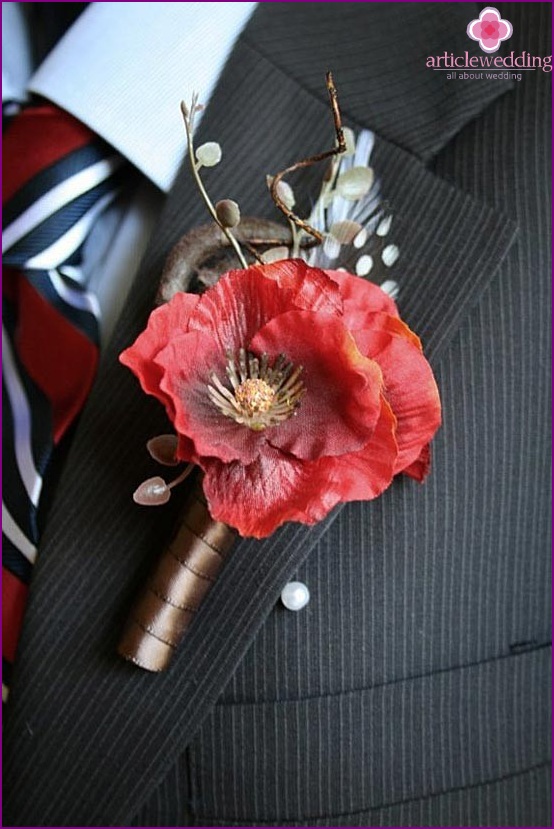 Materials and tools:
poppies;
foliage, stems, buds, etc .;
Floral wire;
Floral tape;
decorative belt;
pins;
scissors;
glue.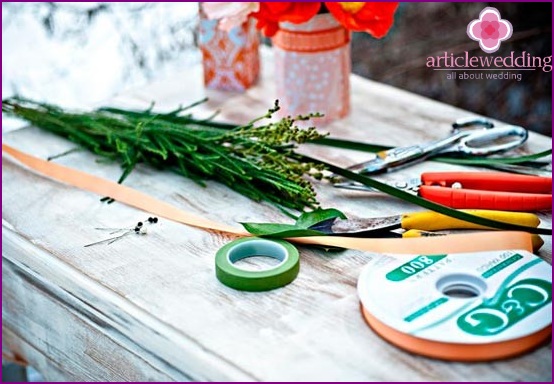 Detailed instructions:
Select a beautiful full-blown poppies. Cut the stems, leaving about 5 cm for buttonhole foot.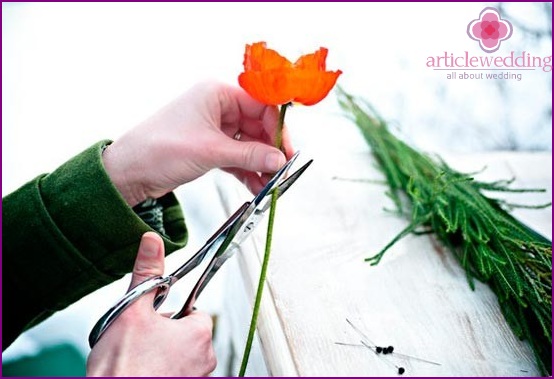 Secure the wire on the floristic flower. This will give the required buttonhole shape. The first method of attachment - to wrap the wire around the stem several times, evenly distributed over the entire length of the legs. Second - thread the wire through the stem and gently "push" until it stops against the base of the flower. It is quite difficult because of the high probability of damage the actual flower.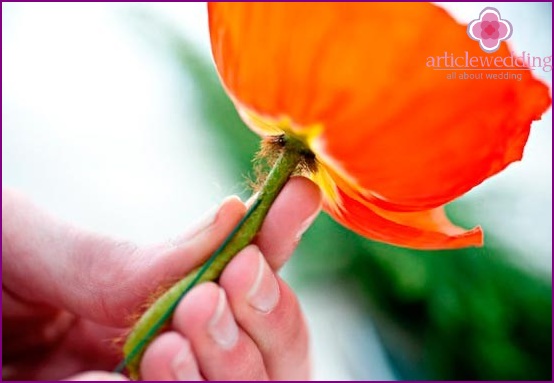 Wrap the stem floral tape. The wire should be below the ribbon.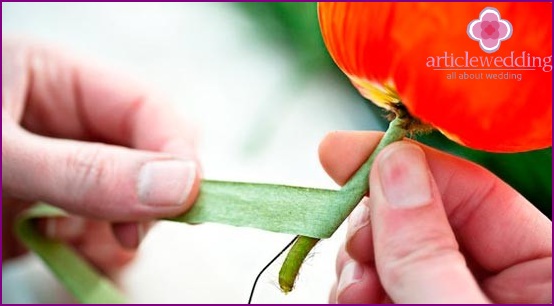 Thread the wire through the base of the leaves. The wire has to pass through both sides of the sheet from the central veins.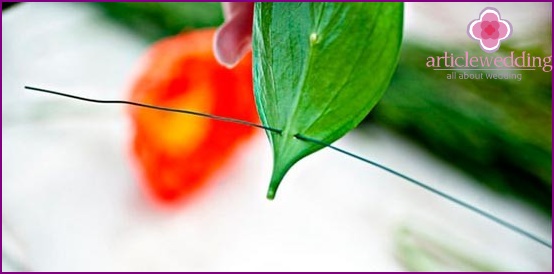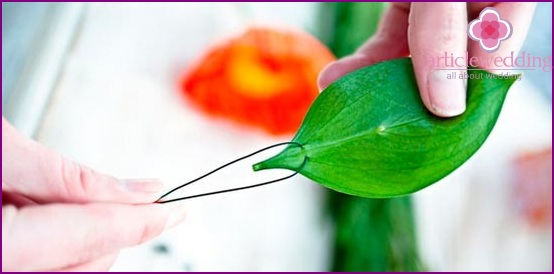 Dip the ends of the wire and Wrap floral tape.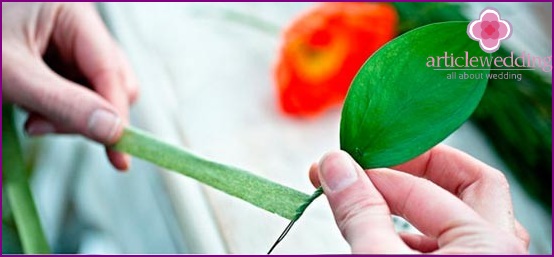 Connect all the elements boutonnieres. Embellish accessory buds or buds. It is a creative process. Have fun and create your own decor boutonnieres. All parts are connected to each other floral tape. The wire will make buttonhole desired shape.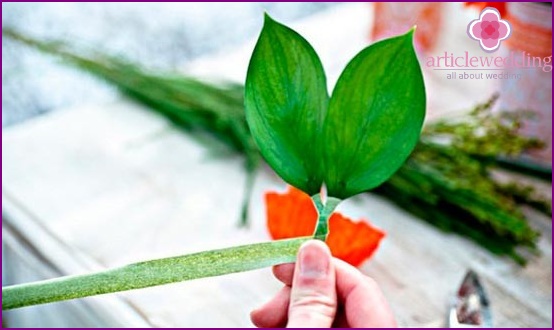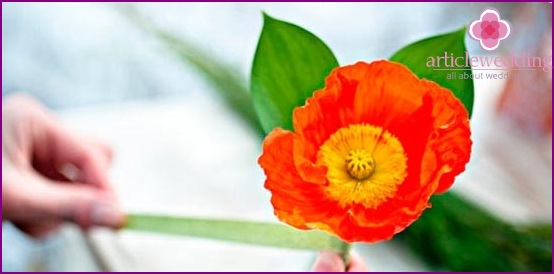 Arrange buttonhole foot decorative ribbon. Fasten the ends with an adhesive.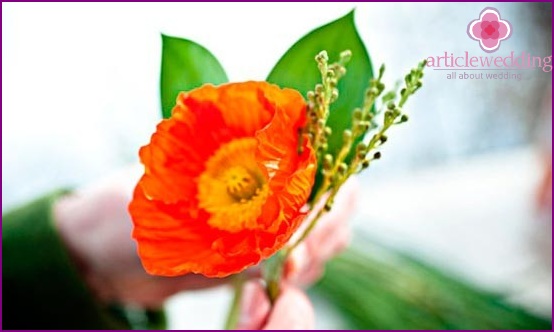 Accessory ready!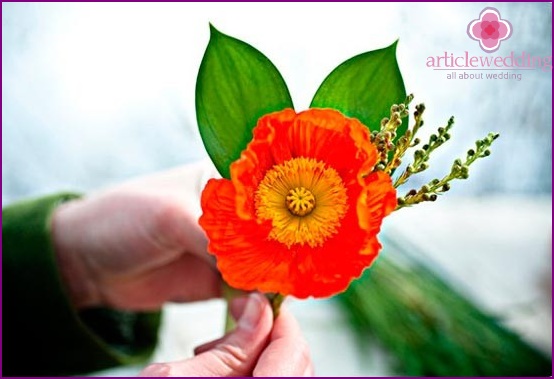 applications
Colorful boutonniere with poppy lookszhizneutverzhdayusche and sunny. It is a perfect choice for hot summer weddings. This buttonhole is suitable for a wedding in red. It will look more original than a rose or gerbera. In addition, www.articlewedding.com site offers make buttonhole with poppy seeds for a thematic wedding "Wizard of Oz", recreating the atmosphere of a fairy tale celebration in detail.
If desired, you can replace a real living flowerartificial fabric. This option is suitable for weddings in a cold season. Using the procedure described in the master class, you can make the bride's bouquet of poppies, which make a great pair of original buttonhole. Positive and bright floral decorations in the images of the bride and groom are guaranteed.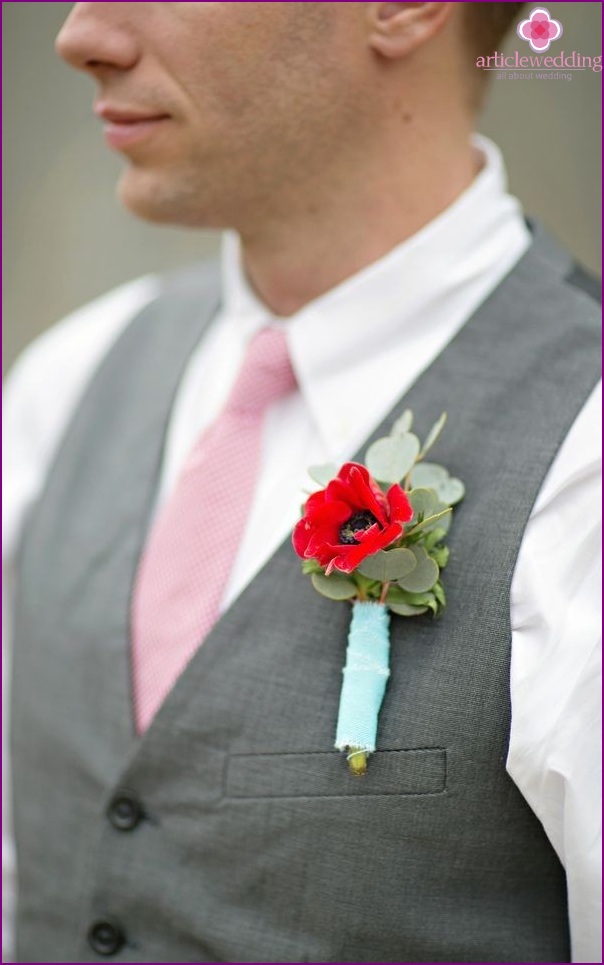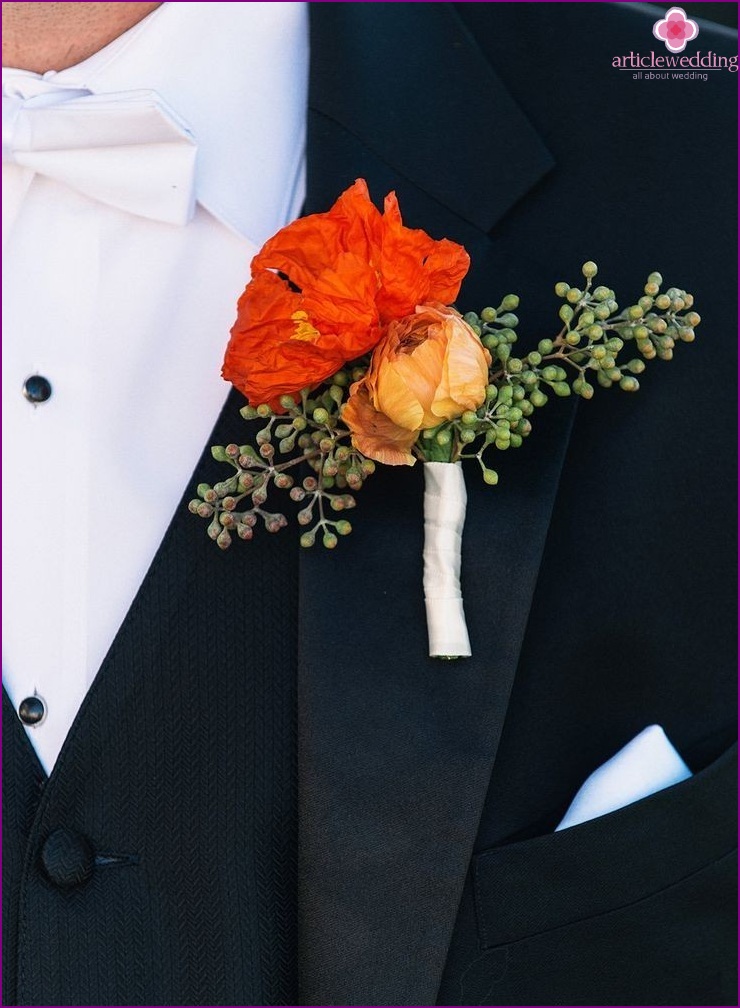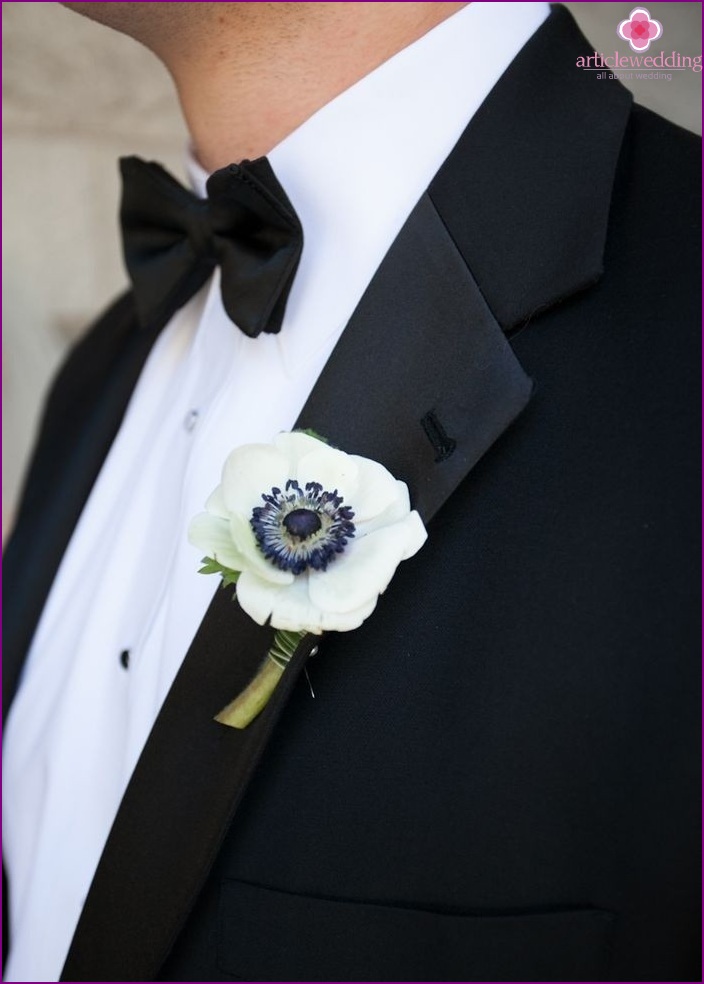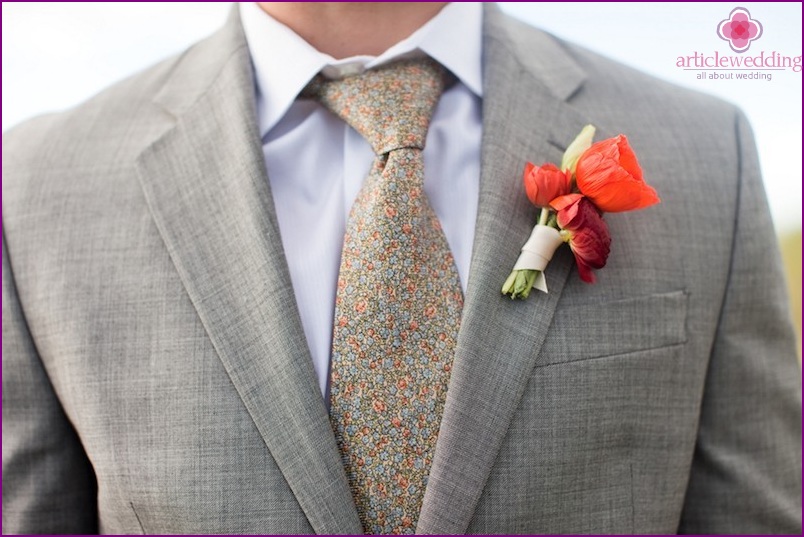 Mack - a bright and original choice for boutonnieresthe groom. He will make the image more energetic, positive and incendiary. Boutonniere with poppy looks great on a summer wedding, adding warmth and energy of the celebration.