Flowers at the wedding does not happen much. If you also stick to this point of view, then, sure, you want to create the original flowers with his own hands. How to make a real bouquet in just ten minutes? Website www.articlewedding.com tell you a few ideas on how to quickly and accurately make paper flowers, which will be a bright decoration of your wedding ceremony. The creation of such an accessory does not require a lot of effort and knowledge. All you need to do is follow the instructions and stock up on a great mood.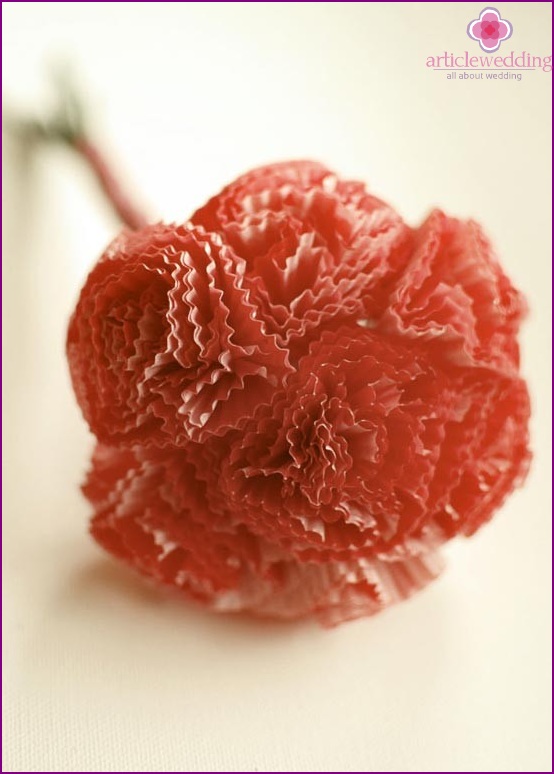 Materials and tools:
paper molds for cupcakes (8 pieces for a single flower);
brush for cleaning the tube;
pin;
floral tape.
Time:
10-20 minutes.
Detailed instructions:
As you may have guessed, in this master class, weWe will learn how to create the wedding flowers of the material at hand. Paper molds for cakes are available at the online store. Also, often in boxes of chocolates each candy is packaged in a similar paper wrapper, which can also be used to create an accessory. Such paper molds greatly facilitate the work, because otherwise we would have to cut paper smooth circles in large quantities. This is a very tedious and monotonous work that we do not need. Therefore, purchase molds liked the color and size and get to work!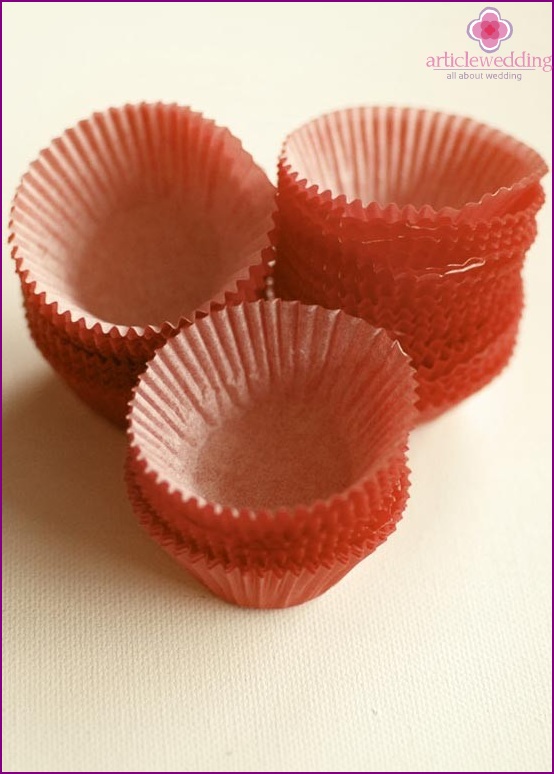 Smooth hands eight paper molds and place them on top of each other.
Using a pin, make molds in paper two holes an inch apart.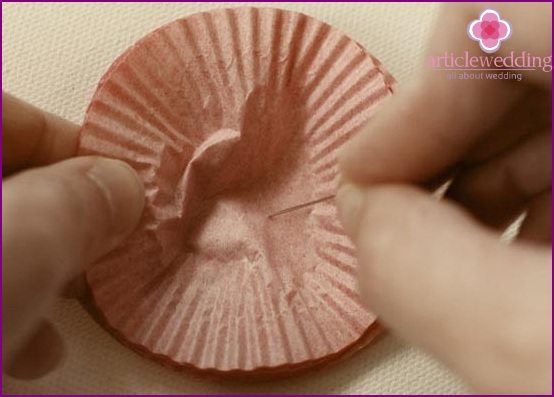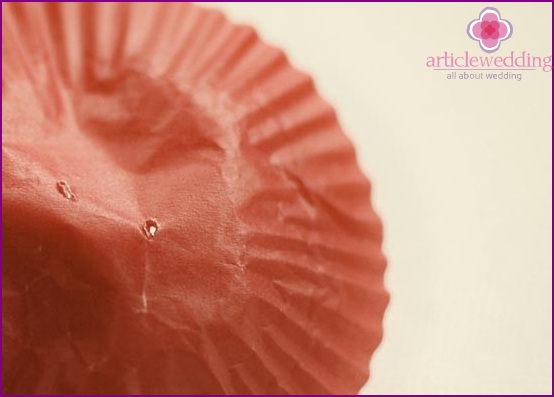 Now you need to string on paper moldsbrush for a tube which is made of wire. It is better to string one or two molds until nanizhete all eight pieces. Thus, the wire must pass through two holes of the flower.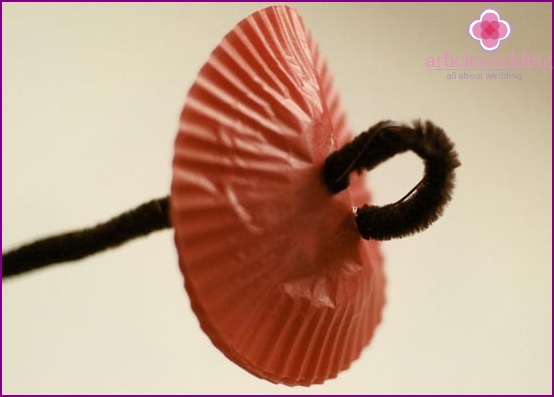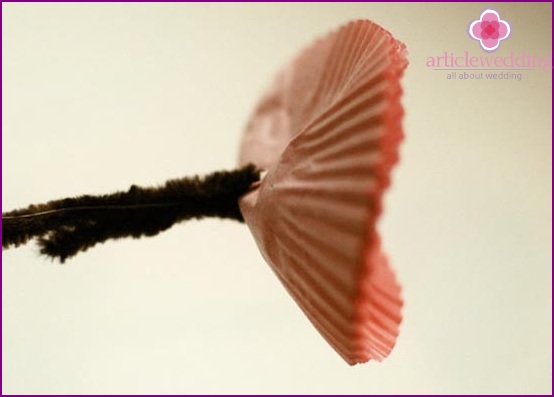 Now you need to carefully wrap the brushfloral tape green. It did not turn out right the first time. It is from the base winding leg carefully turn after turn until you do not get a flat smooth stem.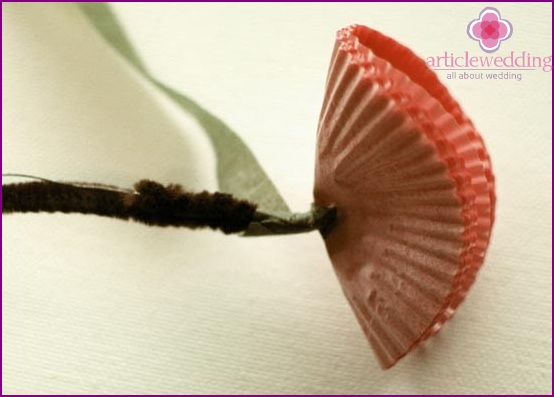 It's time to begin the formation of theflower. Each paper should be lifted from the mold base of the thumb and forefinger. The same needs to be done with all the "petals" of the flower, so he bought the volume.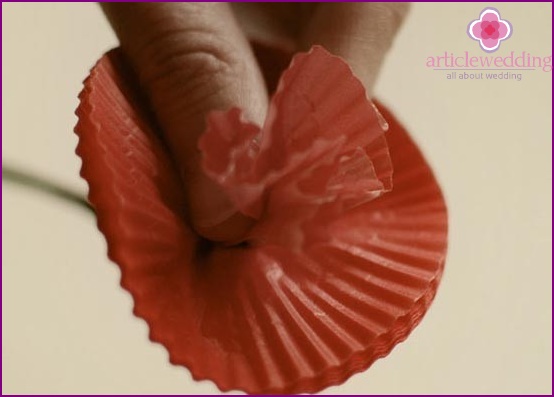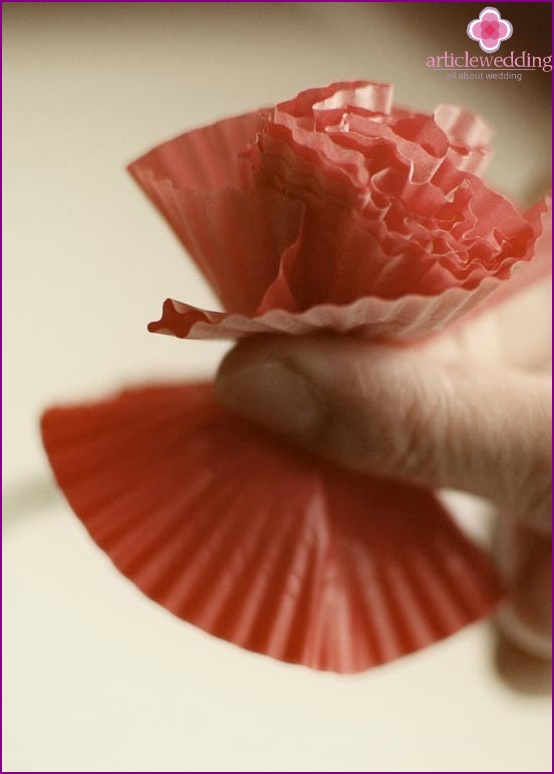 Voila! We had a magnificent colorful flower that will decorate any wedding celebration.
applications
There are many ways how to make flowersfrom paper. This can be cardboard and colored paper, and even the baking paper. Choose your favorite colors and textures that will beautify your celebration. Paper flowers can be used as a banquet table decorations. Just put the plate beside each guest's charming flower. Also, flowers can make in a vase, also made of paper. Flower bouquets can be used for a photo shoot or just as souvenirs to visitors. Also gain experience in the manufacture of paper flowers, you can make a real bouquet. This accessory will remain to you as a memento of your wedding and will be the highlight of your creative wedding image.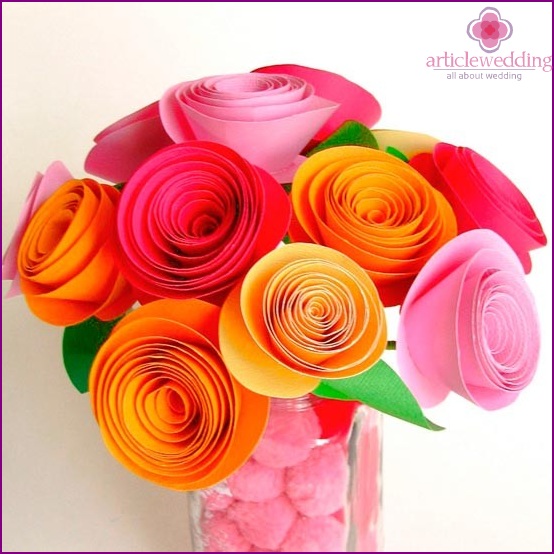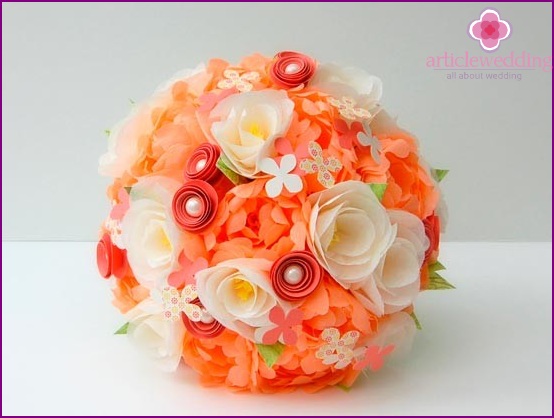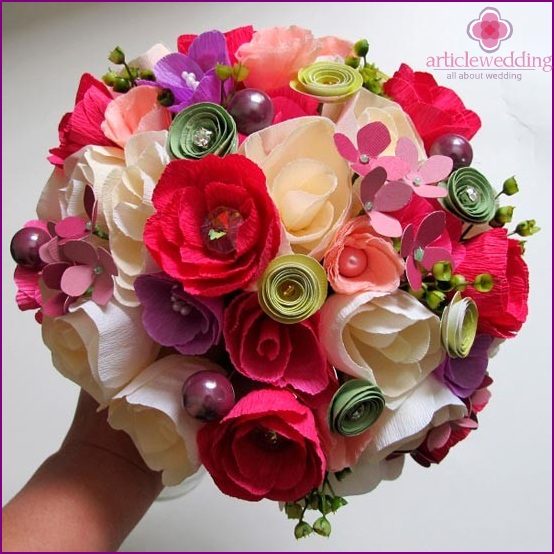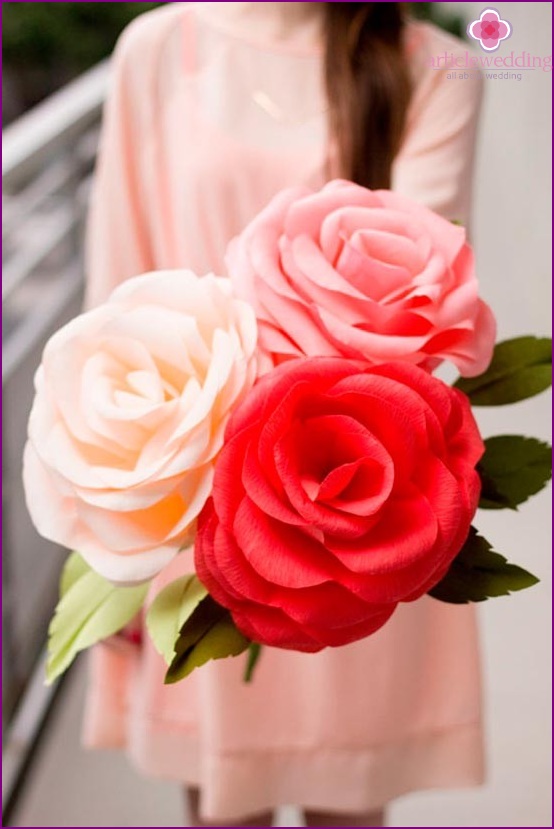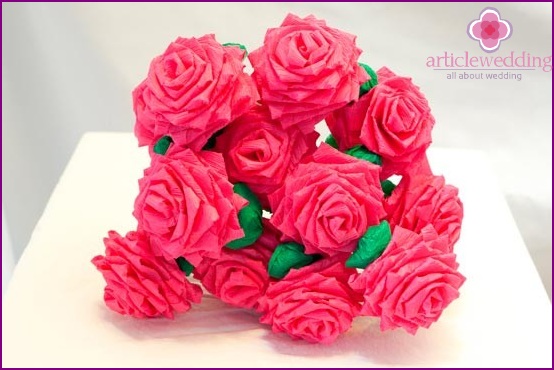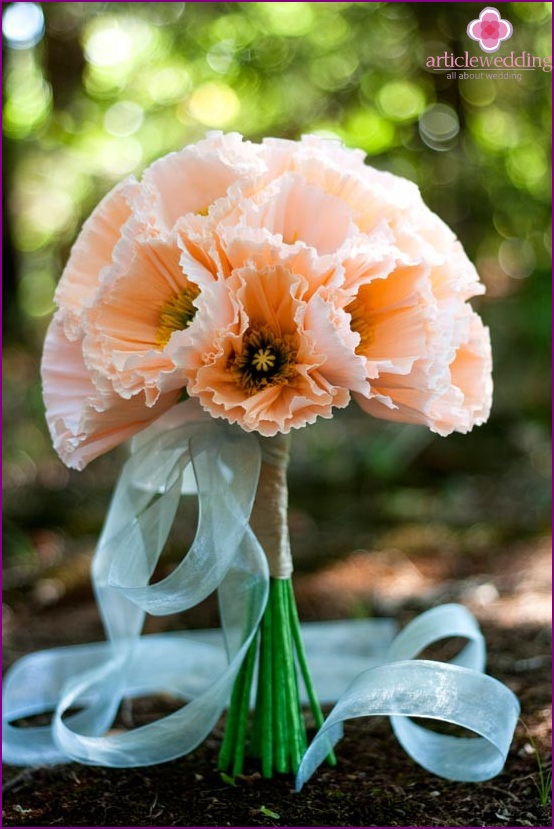 On the wedding site www.articlewedding.com there are many master-classes, which provides detailed instruction on creating a simple and original wedding accessories! No need to buy expensive jewelry when all this can be done in the comfort of their home! So simple and so beautiful!