Tag - a small tag, which is made ofpaper, cardboard and other materials. This item came from the world of scrapbooking. Beautifully designed and layered tag can be considered as a separate independent and complete work. As planned by the tag fits into any décor and complements it. You will need a little patience and imagination to come up with their own style accessory.
In fact, the tag - this addition to other accessories. He is polyfunctional. Small tags are made in the same style can be useful for a variety of jewelry accessories wedding - from the invitations to the wedding candy boxes. Website www.articlewedding.com tell you how to make high-quality and impressive tags for weddings.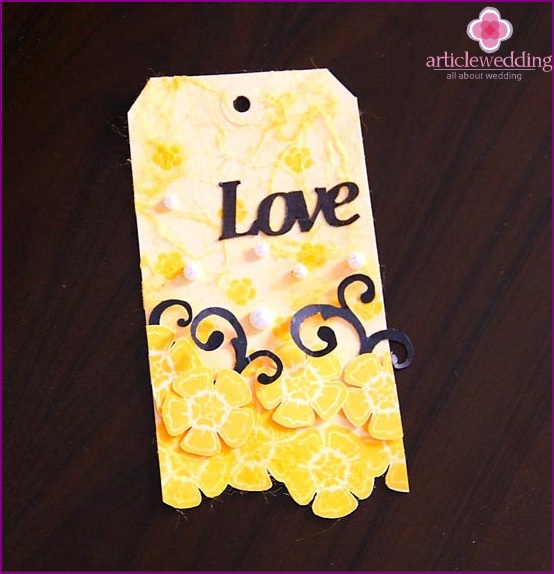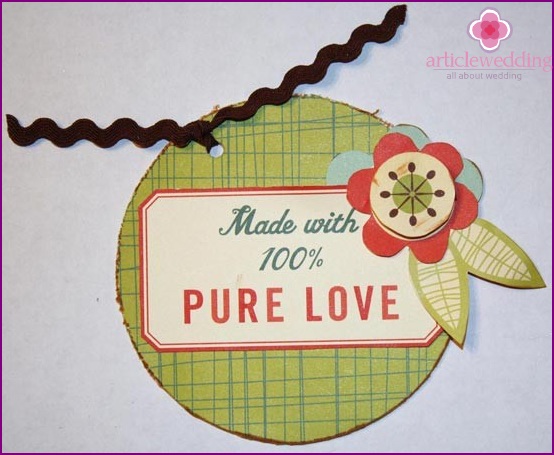 Materials and tools:
cardboard or ready based on tags;
set for stamping;
wool;
paper or cardboard a contrasting color;
adhesive beads or crystals (optional);
PVA glue;
line;
pencil;
scissors.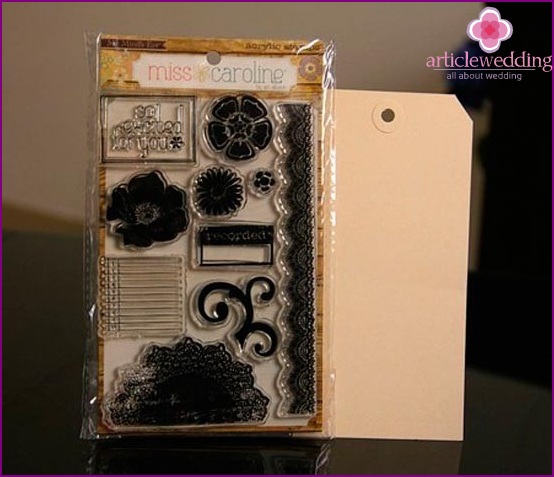 Time:
30-45 minutes.
Detailed instructions:
If you do not have ready-made framework for the creation of tags, then fabricate them manually. Simply cut the cardboard and pierce the top of the workpiece using a hole punch.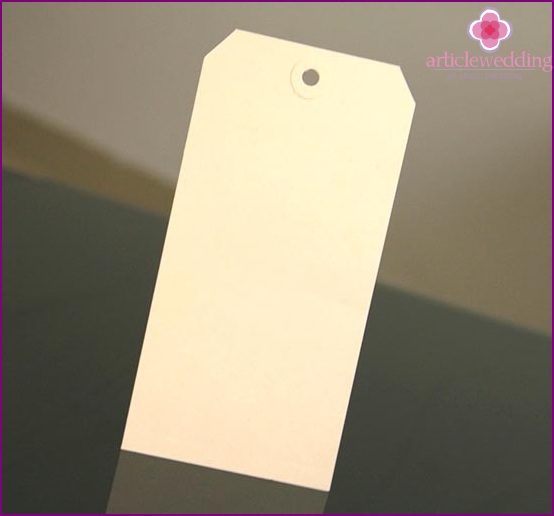 Using a set of stamping, apply a pattern on the bottom of the next tag.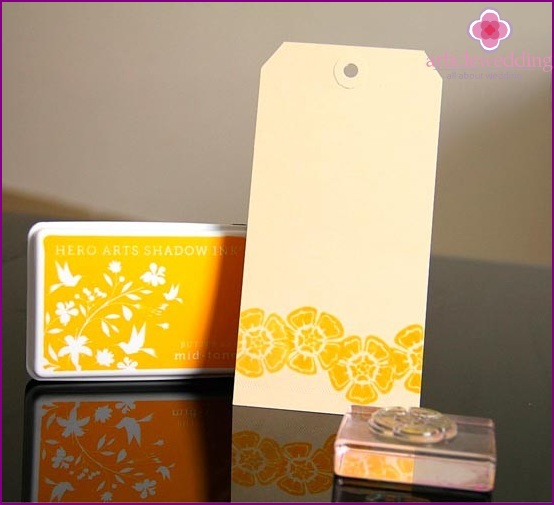 When the ink is dry, cut out the pattern along the edge, making harvesting more graceful and curly.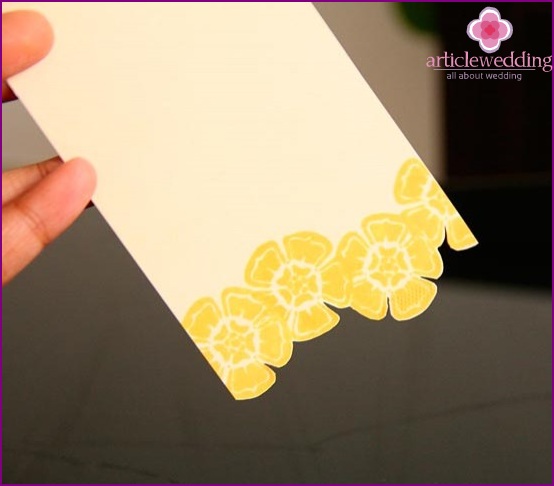 Add a similar, but smaller, pattern on the entire surface of the workpiece.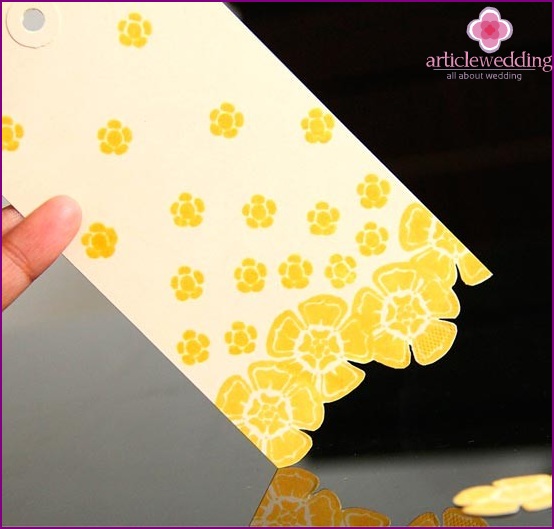 Use similar colors and hair glue. Secure thin woolen yarns in random order on the tag, adding texture.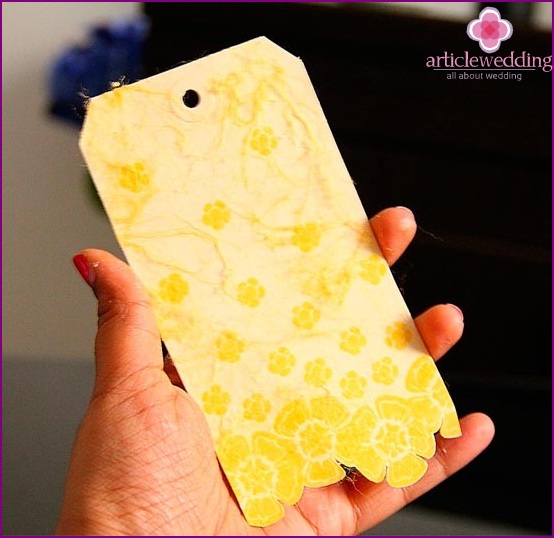 Cut out cardboard flowers (can use already known to you from a set of patterns for stamping).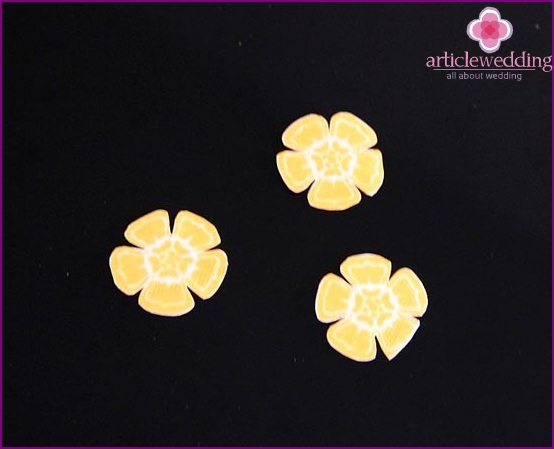 Stick the flowers on the bottom of the workpiece in a random order. This will make the tag visually voluminous and complex.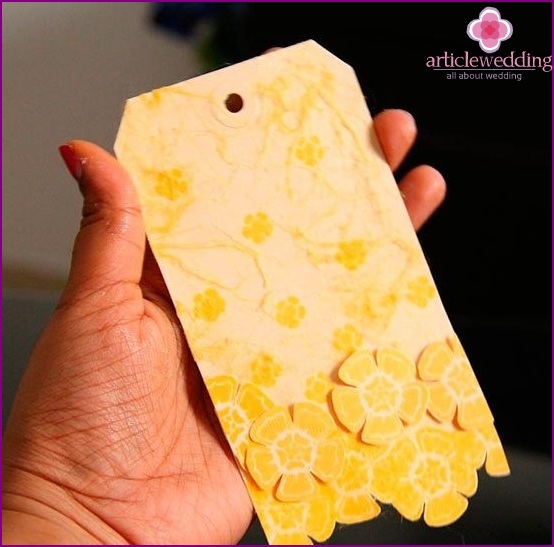 Because of the contrast in color cardboard or paper-cut lettering, numbers or patterns that should be referred to your tag. Glue them. If you wish to create a three-dimensional structure.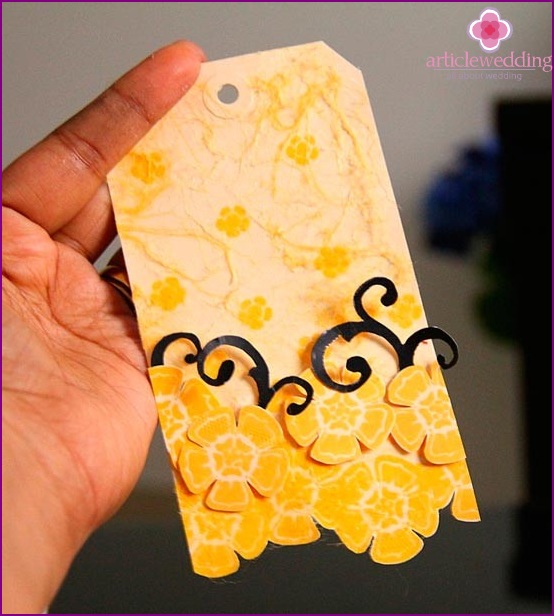 If you want to paste the tag on a few beads or crystals. Accessory ready!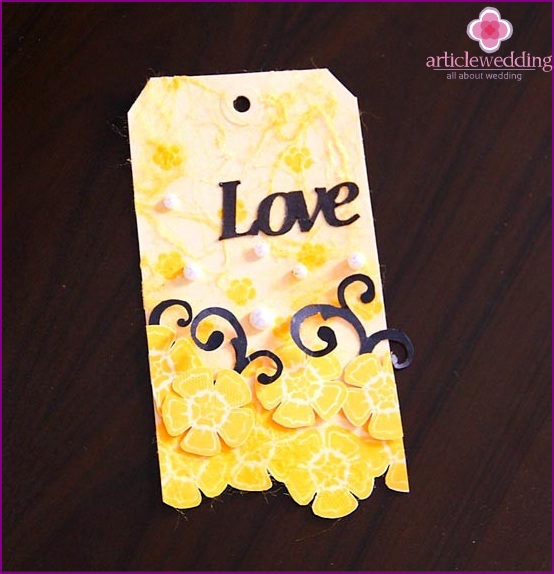 applications
The tag will help in the design of virtually anybridal accessories. First of all, they will decorate invitations or requests for albums, as originally intended for decorating paper products.
Tags can be used to personalizeitems. For example, write the names on the label and hang them on any object (such as a key, a small bottle or plain flower) to create a concise banquet cards.
In the same way the tag is useful for candy boxes,It offers wedding portal www.articlewedding.com. Combining multiple tags together you get a garland. A tag is a complex multi-layer can be used as a menu or evening program.
GENERAL Build tags in different styles,Depending on the celebration theme, or its component parts. For example, make different tags for a bachelorette party (suitable as a sort of passes), banquet cards and notes for the requests. Your holiday will get another original element to the decor.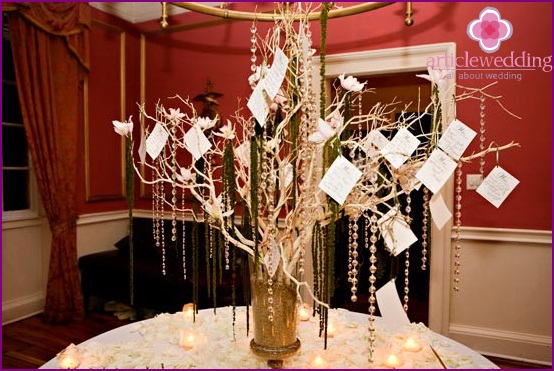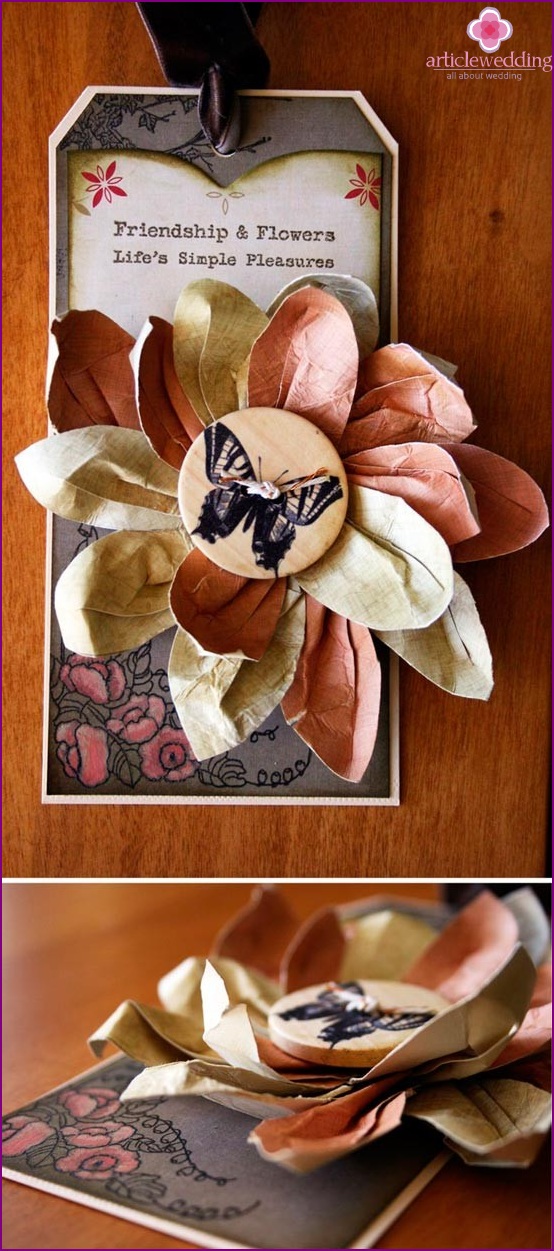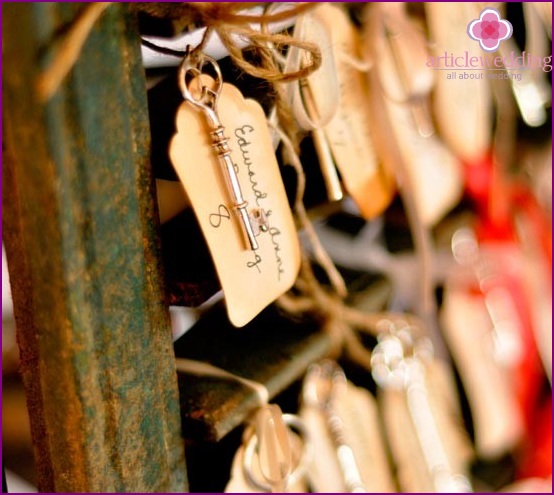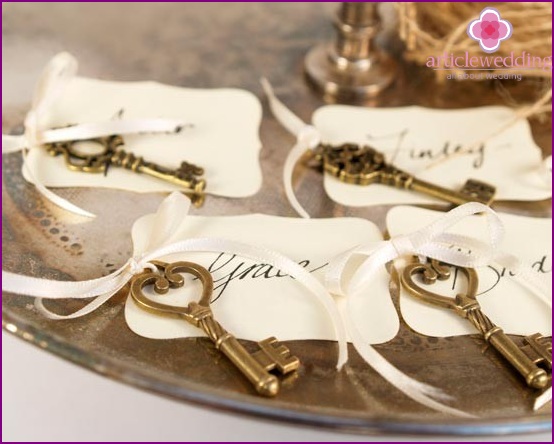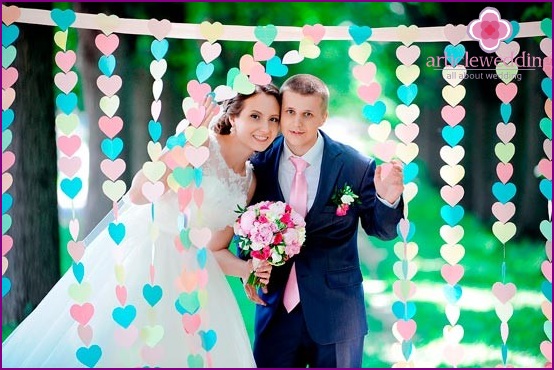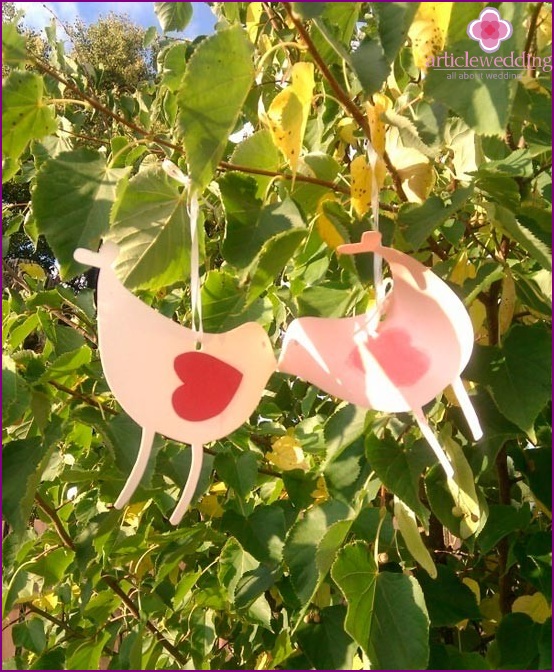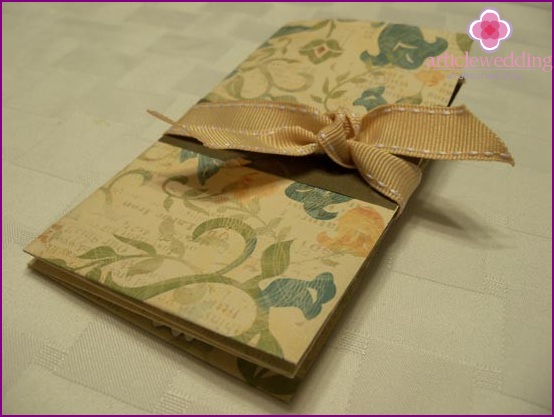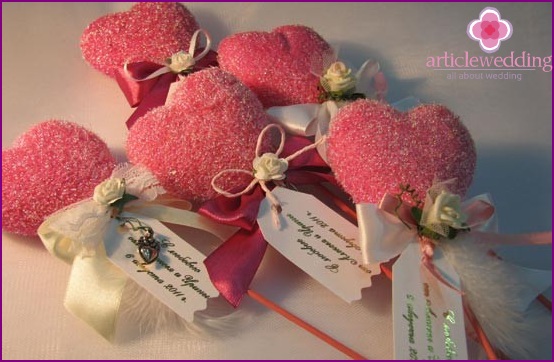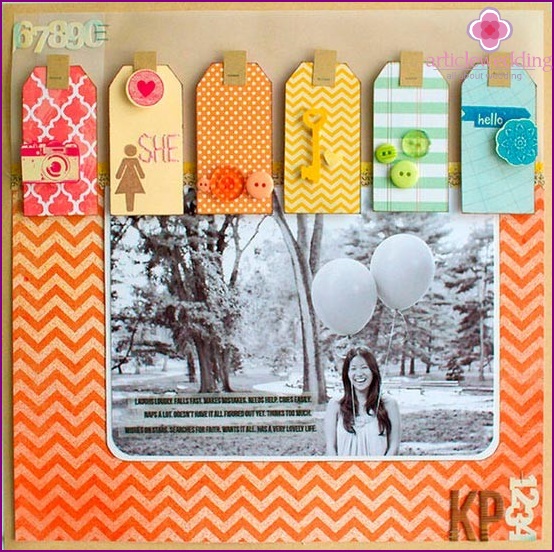 Tags - a great idea arrange weddingaccessories. They can be of different styles and shapes. They are useful for invitations for a bachelorette party and banquet, and wood for the wishes, and to implement a variety of creative ideas for wedding!