Many brides enjoy thepre-wedding fuss, but sometimes we can very nervous. What to choose utensils and how to seat guests? All of these issues revolve in our mind and do not give sleep. Try to start small, for example, the design of seating plan. It is important to seat guests according to their interests, that they should be fun and interesting to each other. However, the plan divisive plan.
Website www.articlewedding.com offers a wonderful idea of ​​creating a plan for seating guests, which graphically illustrate what place is given to each guest. These accessories will be the highlight of the wedding table decoration, because the look fresh and original. To produce such a plan, you'll need an old wooden frames, which will require minimum cost. The original plan must be placed for each table, which will be written the names and number plates. This will help visitors quickly find their way into the banquet hall and find their place. But more importantly, a seating plan will be an unusual accent wedding decor.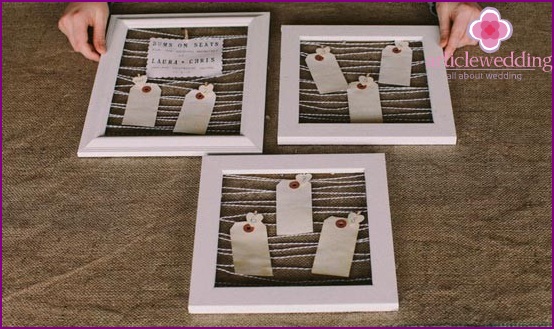 Materials and tools:
wooden frames;
paint brush;
scissors;
rope;
glue gun;
glue;
luggage tags and cards;
stamped with the letters of the alphabet;
small clothespin.
Time
40-50 minutes.
Detailed instructions:
It's always nice when your efforts are someone will appreciate. Take time to take the trouble to create a seating plan, which, of course, very pleasant guests, thanks to its elegance and sophistication.
Take a wooden frame and carefully wipe it. It is necessary to clear the box from dust or old paint, the surface is perfectly flat. After that, armed with a brush and paint the frame in the chosen color. In this master class, we used white paint, but you can dream up, and add to your seating plan bright mood. Allow the paint to dry before proceeding to the next step.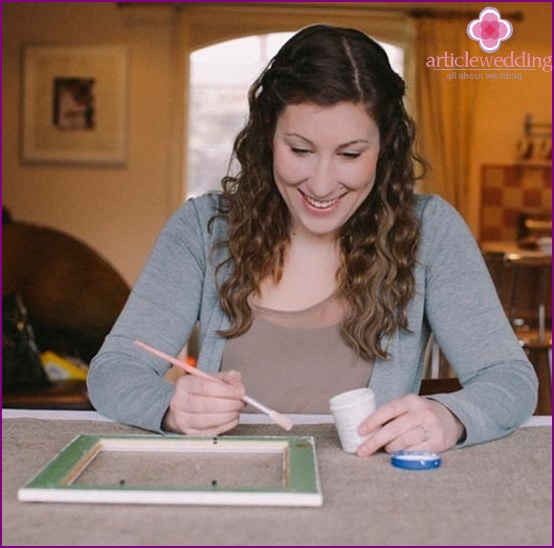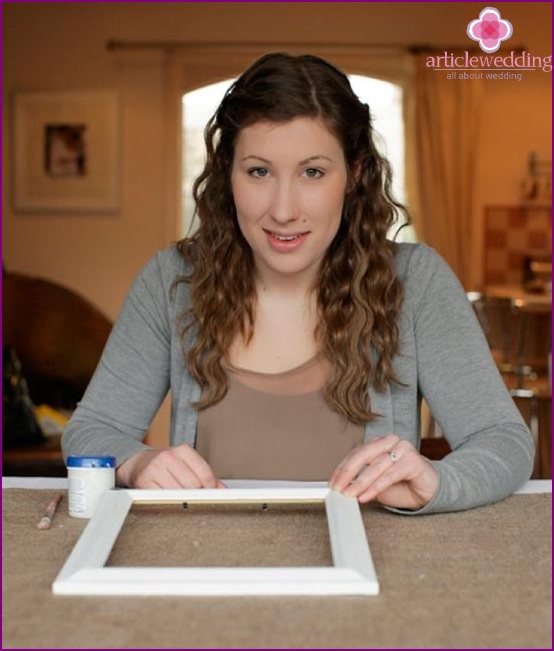 Now start to create a beautiful network of threads. To do this, use the glue gun, which will help you to quickly paste the string to the frame. This should be done diagonally from the wrong side of the frame, as shown in the photo. Make sure that all edges of your "gossamer threads of" tightly bonded. It is better to add more glue to the thread were able to keep our cards with the names of guests.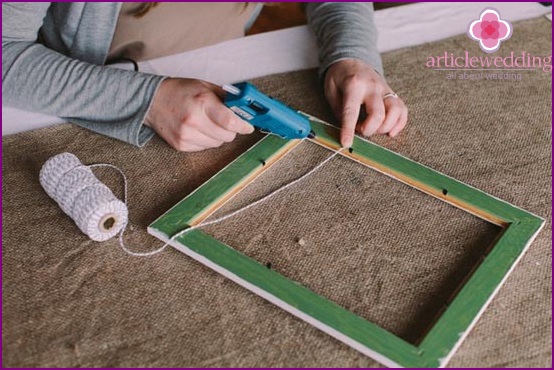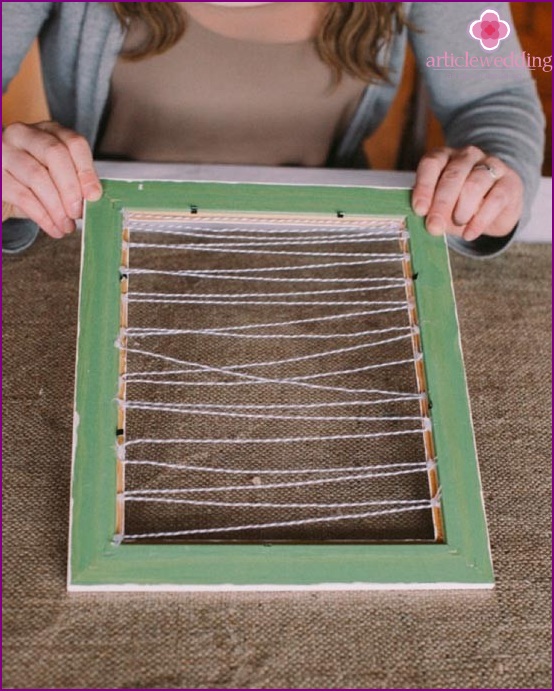 Now you can paint the underside of the frame. You get the original "spider", which is already possible to hang labels.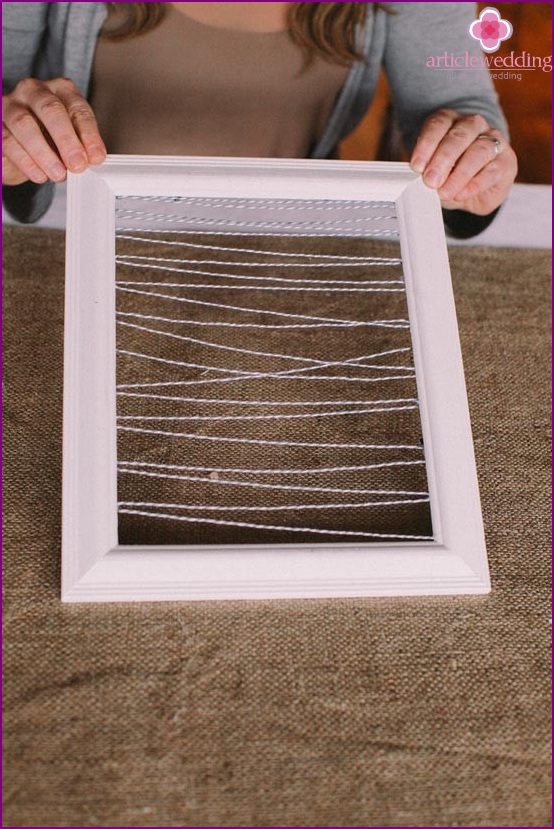 From paper-cut sign that willwritten names. You can use decorative scissors to make a beautiful card edge. With the stamp put on cards the names of guests. You can also specify the table number on the small clothespins. With the help of pegs attach the card to the rope. The whole composition looks very unusual. for seating plan is ready!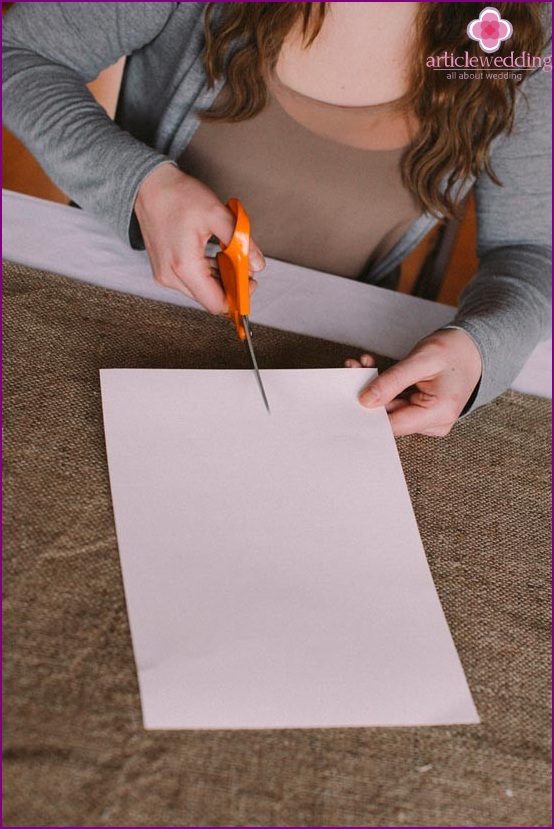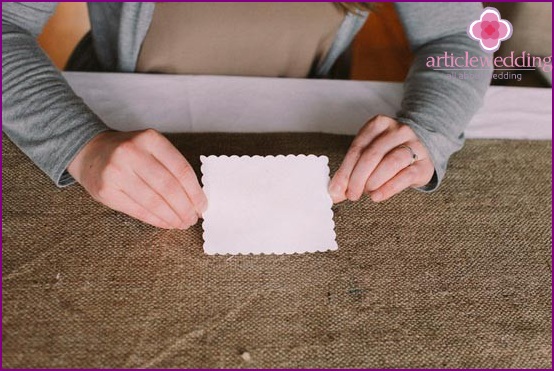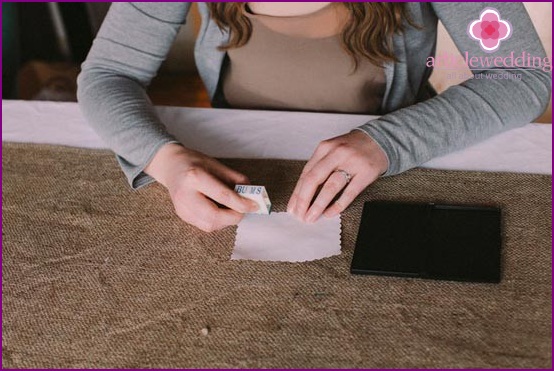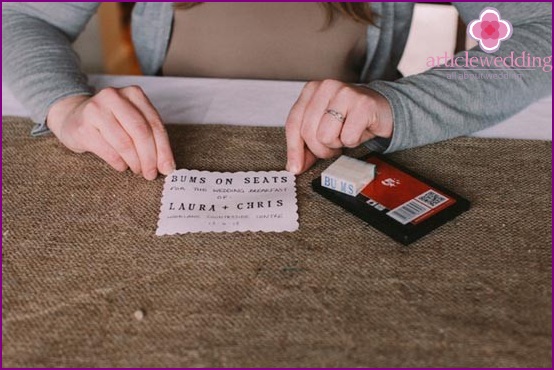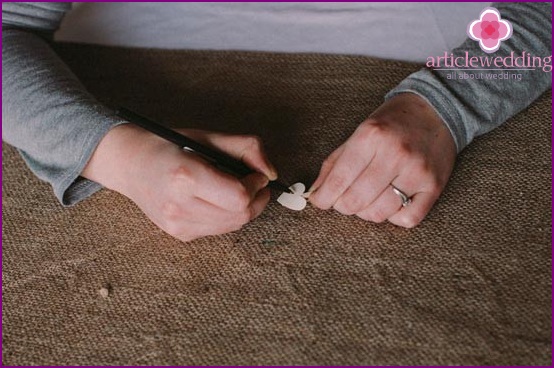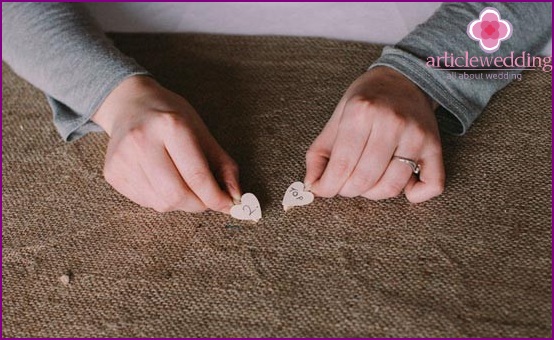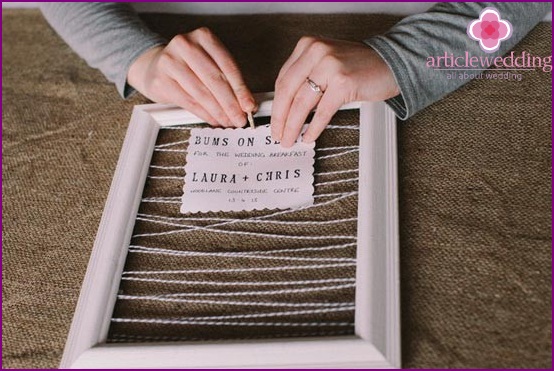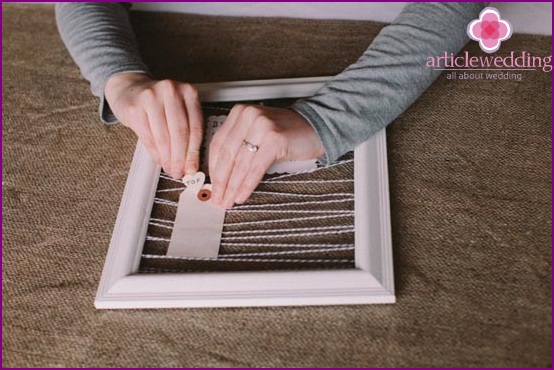 applications
Is not it wonderful frames? On the one hand, they will be a perfect decoration of the wedding hall, while on the other hand, you can reuse them, for example, in the kitchen or living room. Just change the card to another. You can also bring brightness to your seating plan. Add touches of bright colors. Just take your toothbrush and soaking the bristles in bright paint, spray the white frame. Bright colors decorate your spots accessory and add your mood and your guests!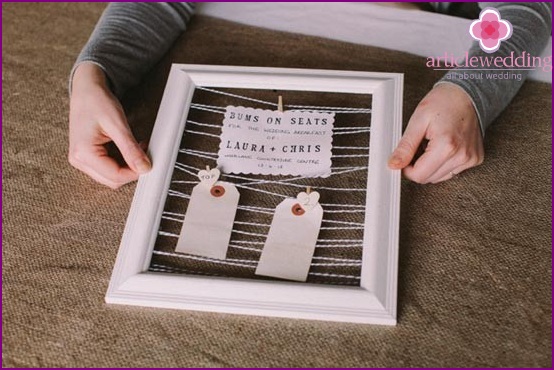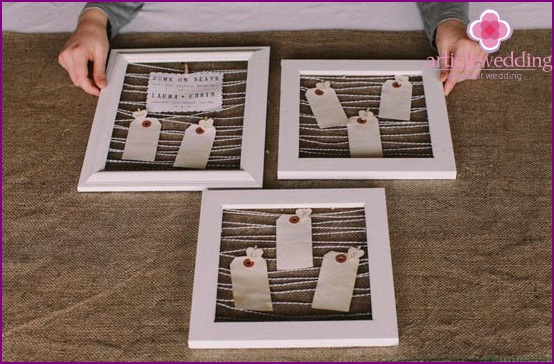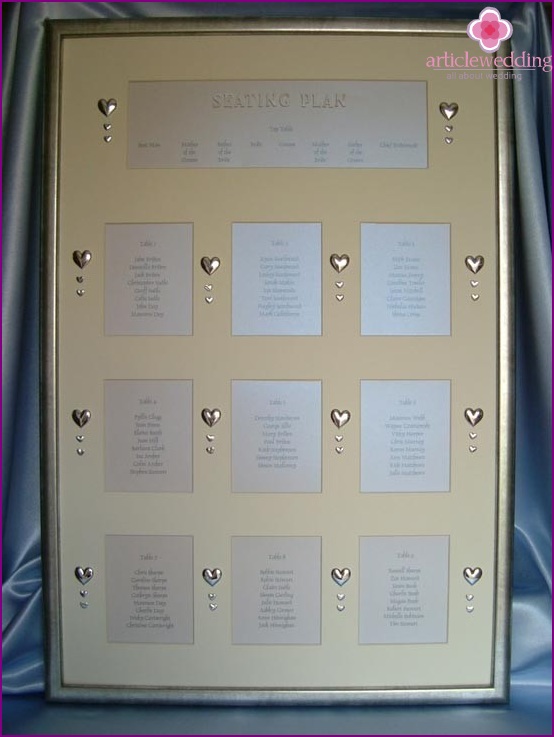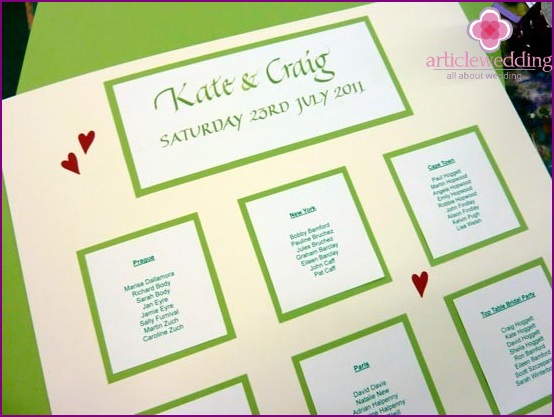 Wedding portal www.articlewedding.com wants you to spend time. Simple master classes allow to spend a minimum of time and effort, and get a great result!