Accessories play an important role in creating the image of a wedding bride.
Firstly, with their help, you can emphasize your best side, for example, emphasize the slim wrist bracelet and necklace will emphasize the beautiful neck.
Second, accessories always give stylecolorful and unpredictable. They help diversify boring image. White dress becomes your adornment, if you do not add to it pretty accessories that enhance the beauty of your style.
Website www.articlewedding.com offers self-produce delicate bracelet of beads that will highlight your image and effectively complement your wedding dress. Make a bracelet will have no difficulty, as all materials, ie beads and rhinestones, you can buy in any online store. On the one hand, such decoration is very simple. However, if we look at it from the other side, you will see how skillfully combines color, texture and size of the bracelet. If you still want to create something unique and unrepeatable, then soon start the creative process!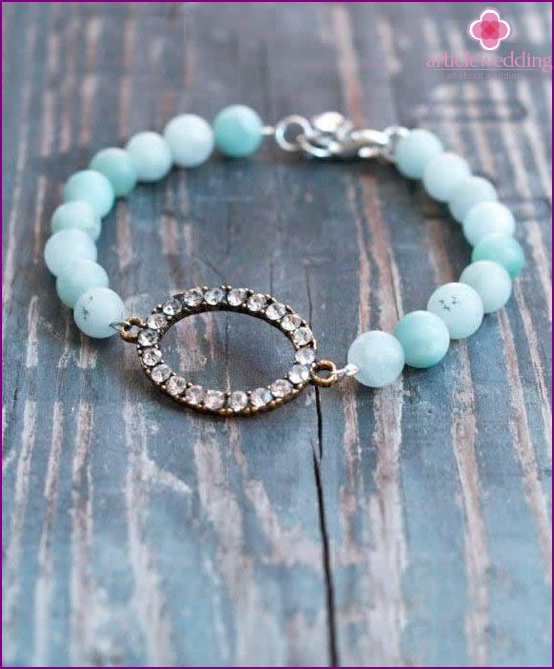 Materials and tools:
decorative ring with loops on both sides;
string (or wire);
beads;
connecting metal rings;
hook - fastener;
Rhinestone;
stopper;
wire cutters;
pliers;
pliers.
Time
: 30 minutes,
Detailed instructions:
Before starting work, adjust the size of theyour future wristband. Just think for at hand, what is the length of the wire or thread for the bracelet will be optimal. In this master class, we will use 2 pieces of wire size of 13 cm. As a result, we get a bracelet with a length of 20 cm. Let's start with our decorations. Hang a piece of wire ring the decorative element and secure it with the stopper. A short piece of wire should not exceed 2.5 cm.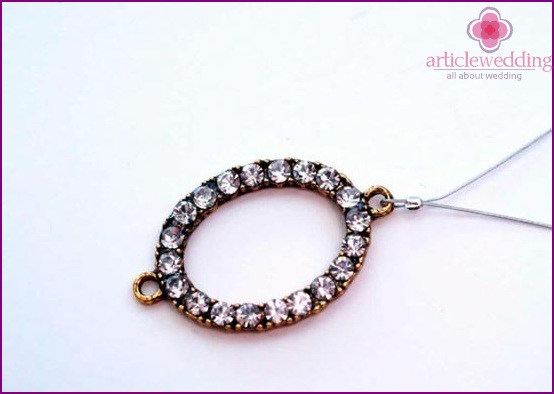 Now we begin to string beads. Be sure to watch out for, so that a short piece of wire and disappeared under the beads. Secure the end of the wire for connecting the ring again and fix the wire stopper. Cut the excess wire.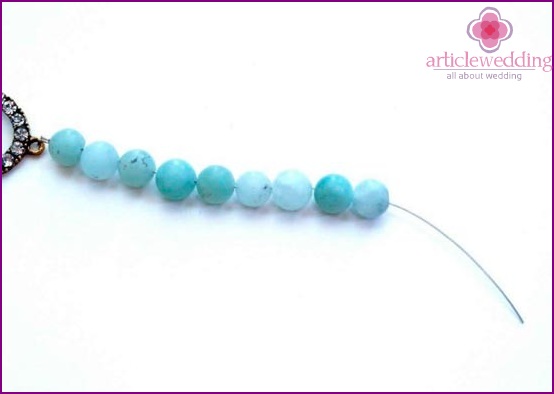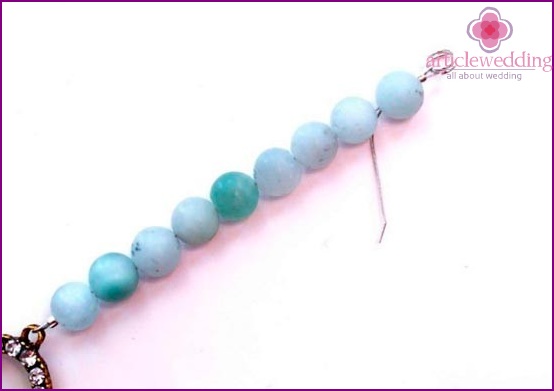 The same repeat with the other side of the bracelet. Use the same number of beads, so as not to lose and precisely adjust the size of the bracelet. On the other hand also fasten the coupling ring. Also to one side of the zipper, attach the bracelet to which you can add a beautiful stone to the bracelet looked even more festive and elegant.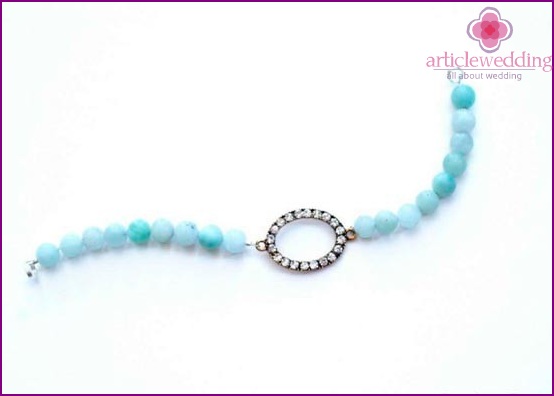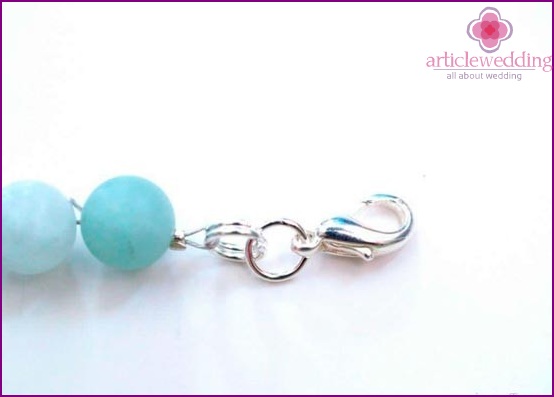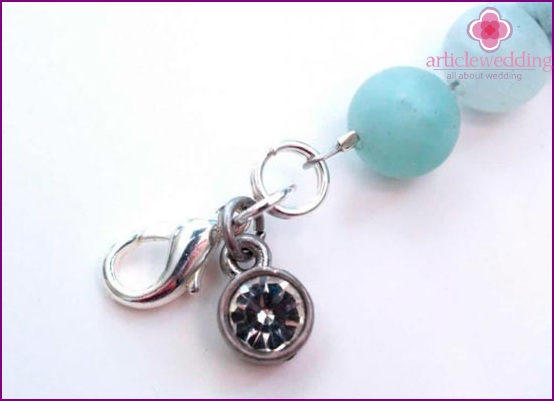 It only remains to fasten the bracelet, and the decoration is ready!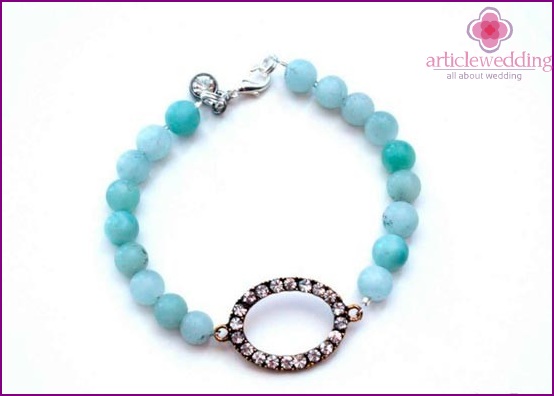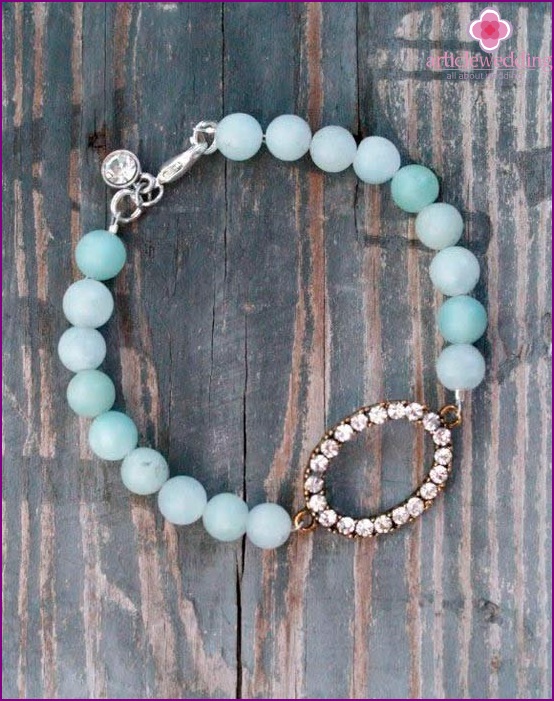 applications
Why spend money when you can domake a unique bracelet for your wedding? You can choose the beads that best fit your style. The color scheme will delight you with its diversity. You can also alternate beads of different sizes to make the decoration even more unusual. Also a fashionable accent this season are the bows from ribbons. Just tie a small bow at the edge of the bracelet to make a wedding accessory brighter. Stylish bracelets can also be used as a bonbonniere bridesmaid. They surprised this stylish gifts.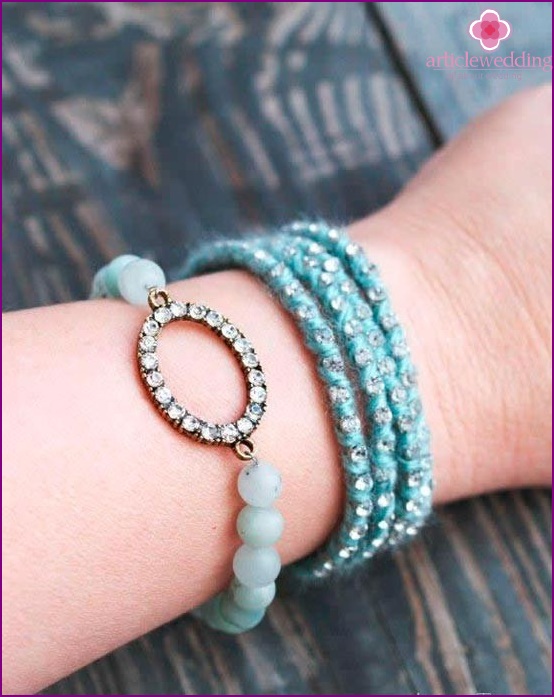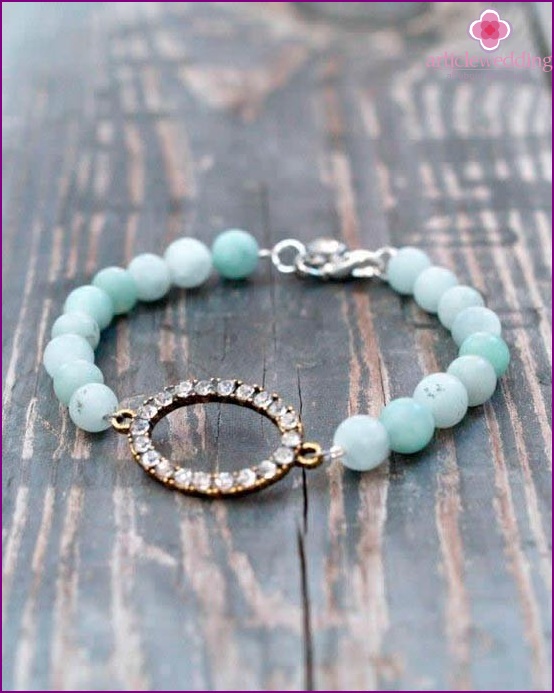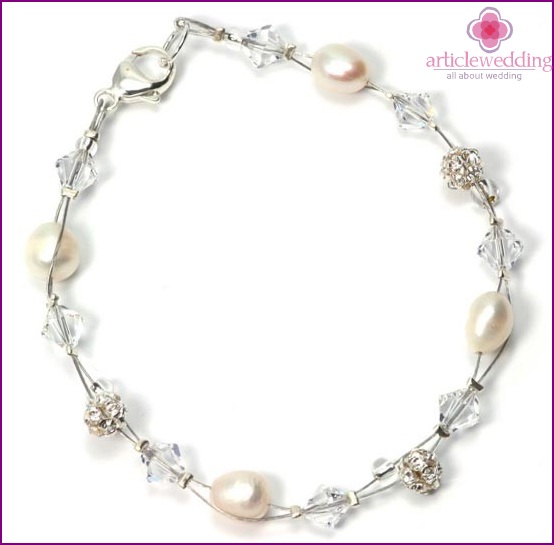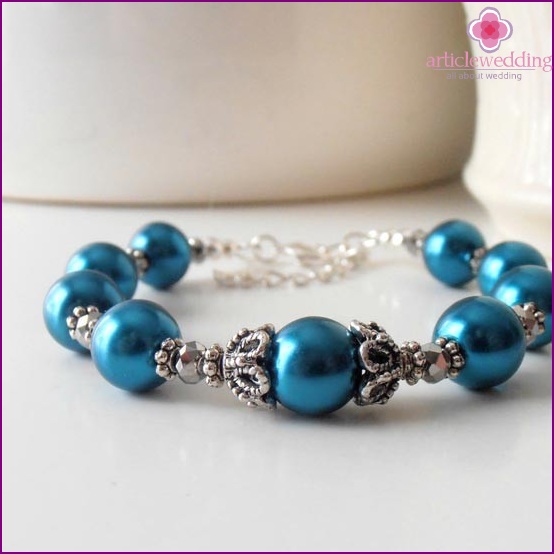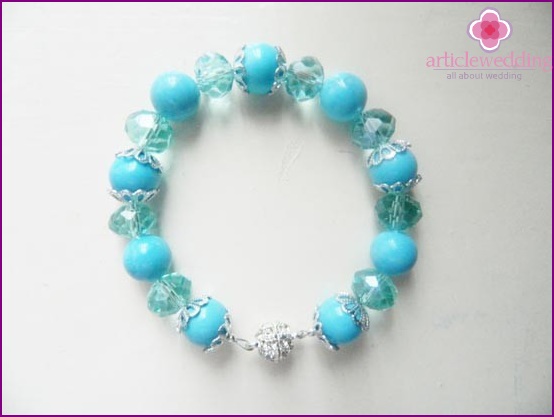 Wedding portal www.articlewedding.com recommends that you become familiar with steps not to make mistakes. Pictures will help you clearly see the sequence of actions. Try to put a maximum of efforts to have turned a gorgeous wedding accessory, which can then be used for other events!