It is difficult to imagine the morning without the modern mancoffee. This wonderful beverage, presented as a candy-box, sure to please guests. Traditionally, bonbonnieres - is sweets (candies, small chocolates, cookies, etc.). So you hold the wedding customs, but will present them in a new way.
Select the elite varieties of coffee, "no, it is desirablesour ", perhaps with peanut or chocolate flavor as a symbol of the sweetness of your love. Buy coffee beans. First, the grain is easier to draw in the bonbonniere, and secondly, they look more aesthetically pleasing and original. Website www.articlewedding.com advises to make small decorative canvas bags and put them in the coffee beans. Simple and tasteful!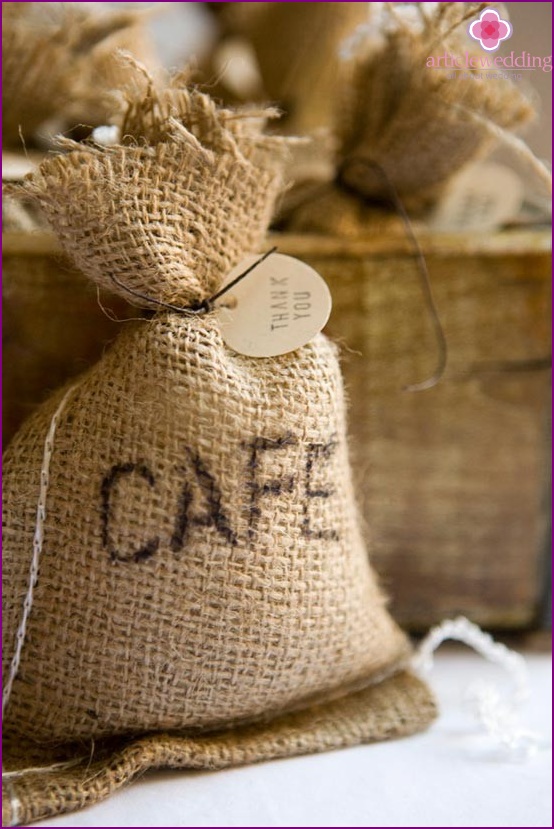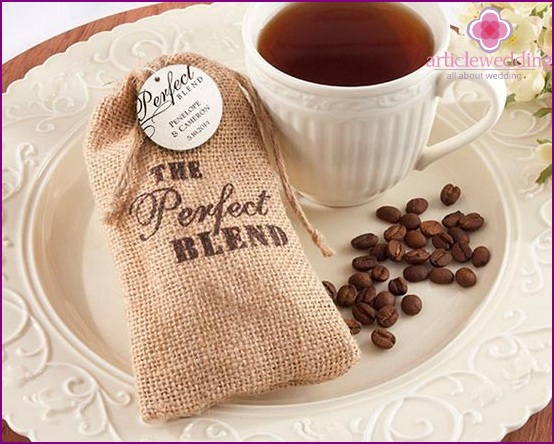 Materials and tools:
canvas cloth;
canvas thread;
Cotton yarn, matching colored fabric to the canvas;
paper label or tag;
paper;
scissors;
line;
pencil;
pins;
a toothpick or wooden stick;
chalk on the cloth;
sewing machine.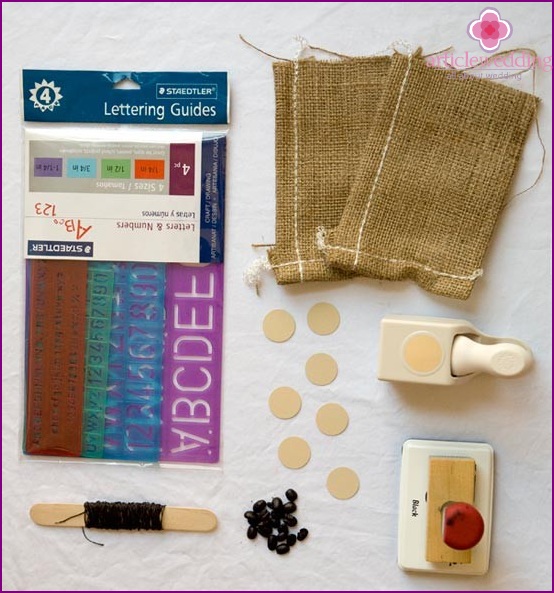 Detailed instructions:
Draw a template on paper the future of the bag. Do not forget about the allowances on the firmware. Draw the chalk line.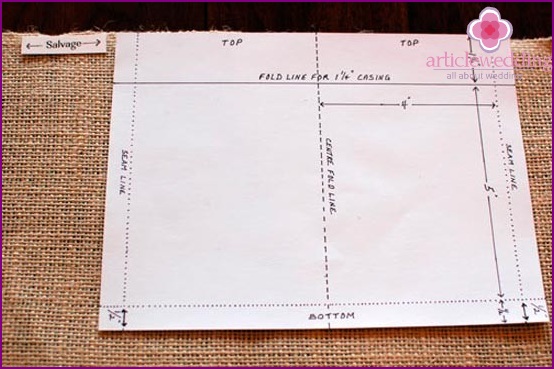 Cut along the lines of detail.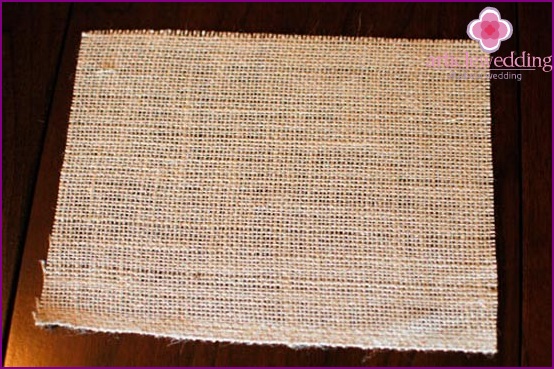 Connect the pin edge of the future bag (from the side).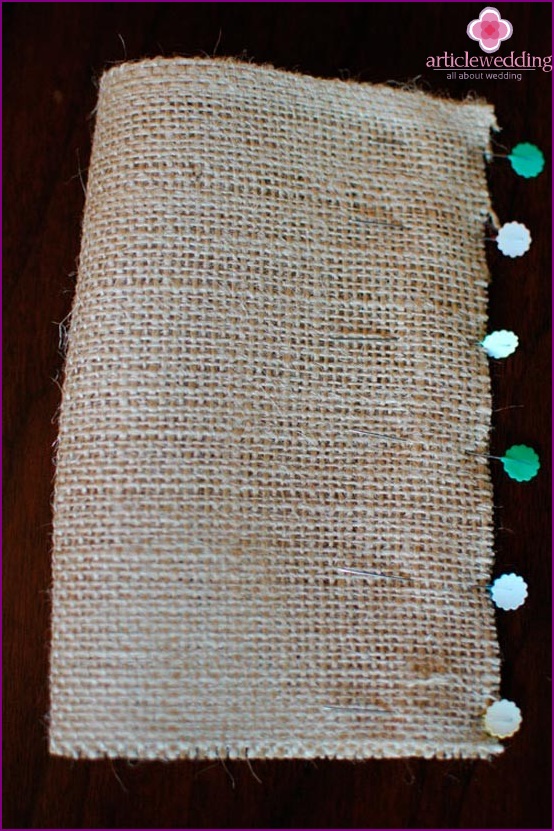 Sew the side part and the "bottom" from the wrong side.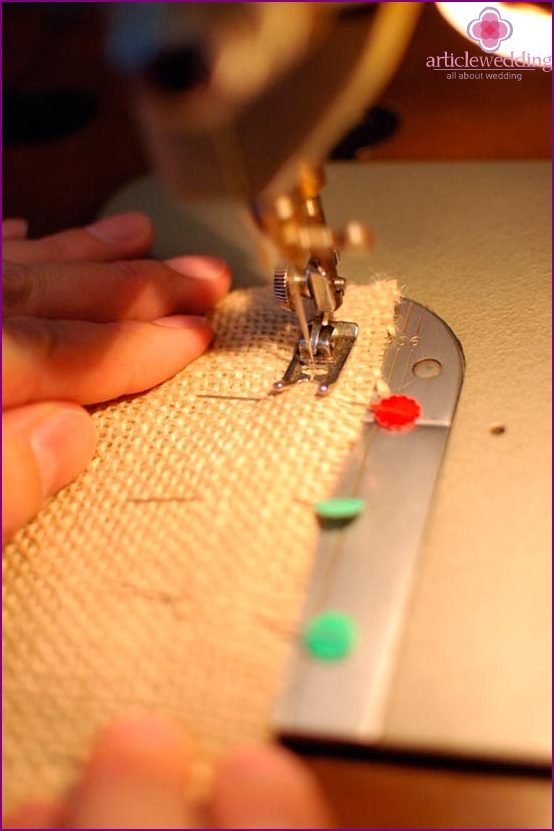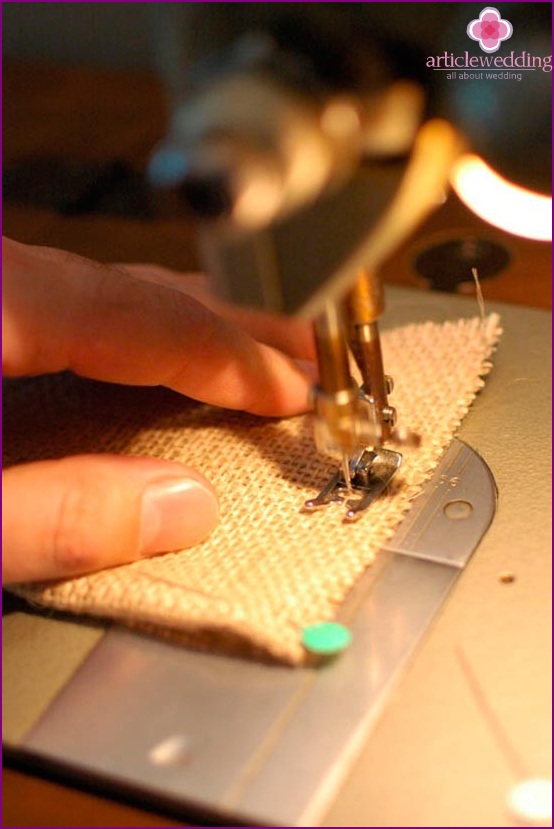 For ease of cut off a small corner at the top of the bag.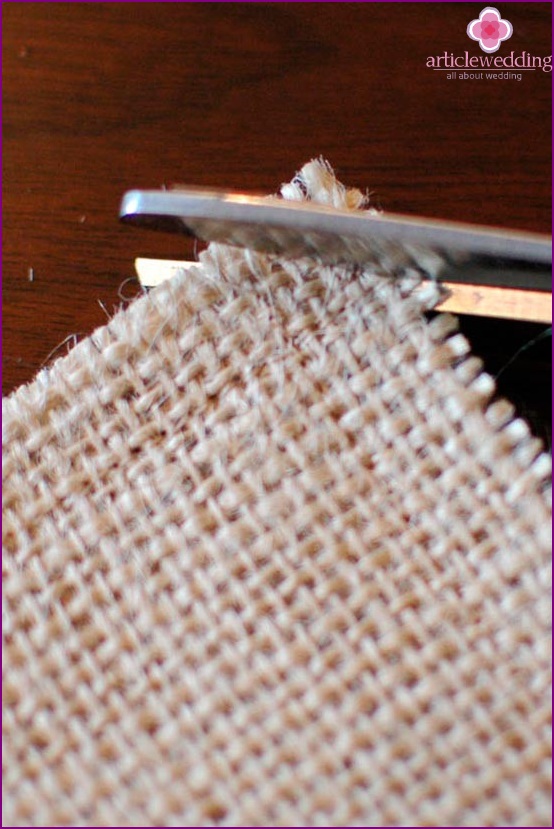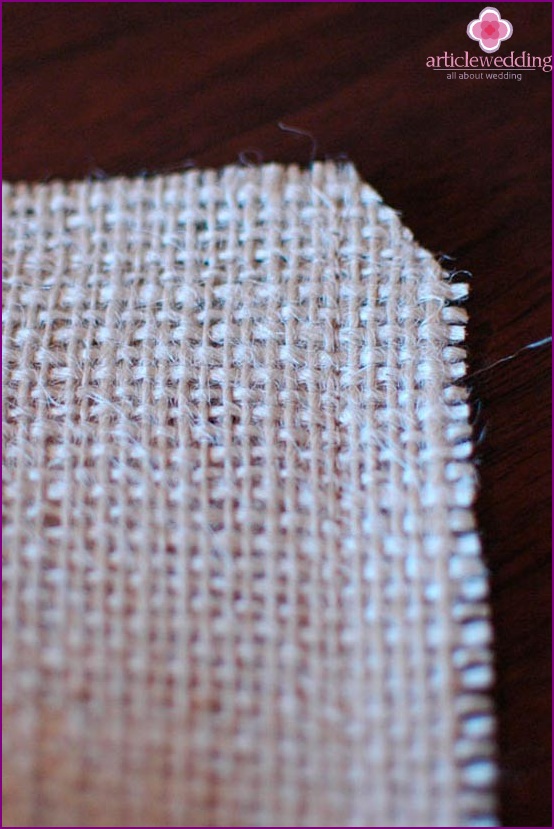 Tuck into the bag 1-2 cm linen fabric to form a cavity, through which you can thread the string.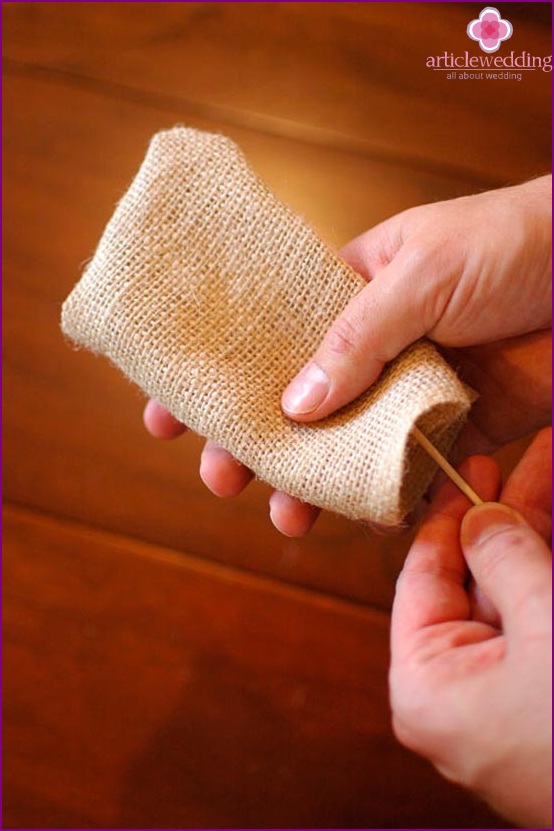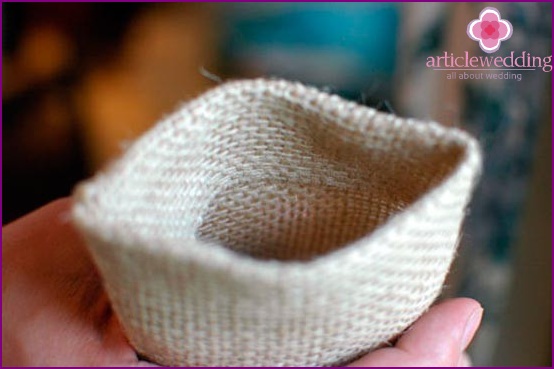 Sew "pocket thread" across the bag from the inside of the circle.
Make a hole in the canvas fabric with a wooden stick. Do not cut the fabric.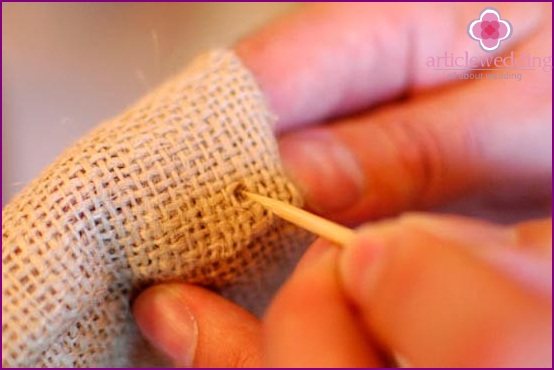 Pass the canvas thread, using a pin.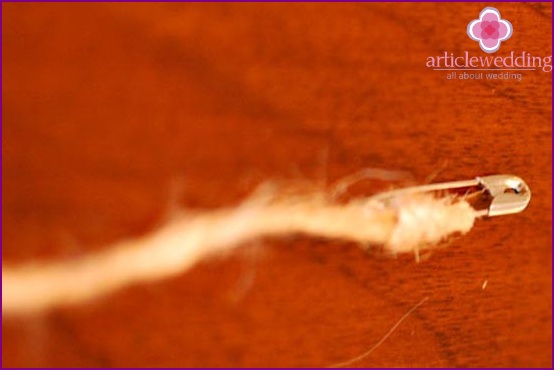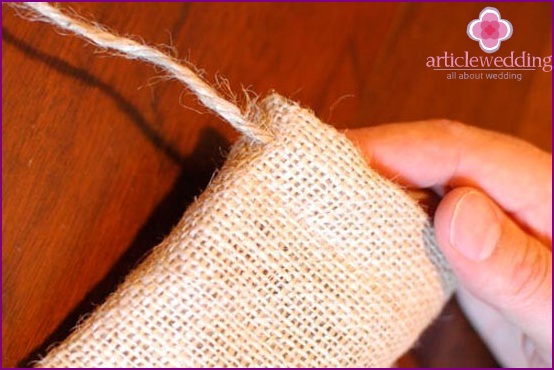 Now the bag can be fastened.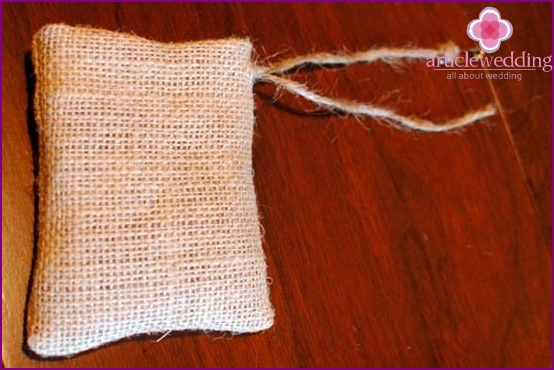 Print the message or the names of the guests on the decorative paper. tags can be made, if desired. Glue or sew a label to the pouch.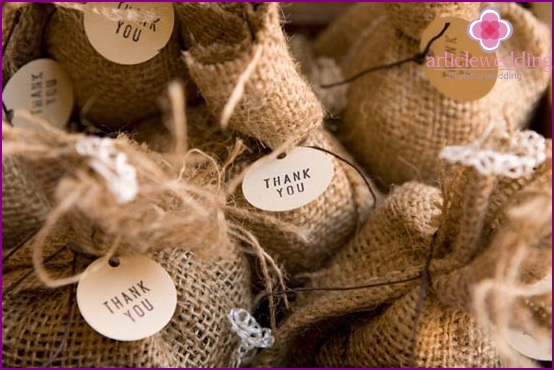 Pour the beans into the bag.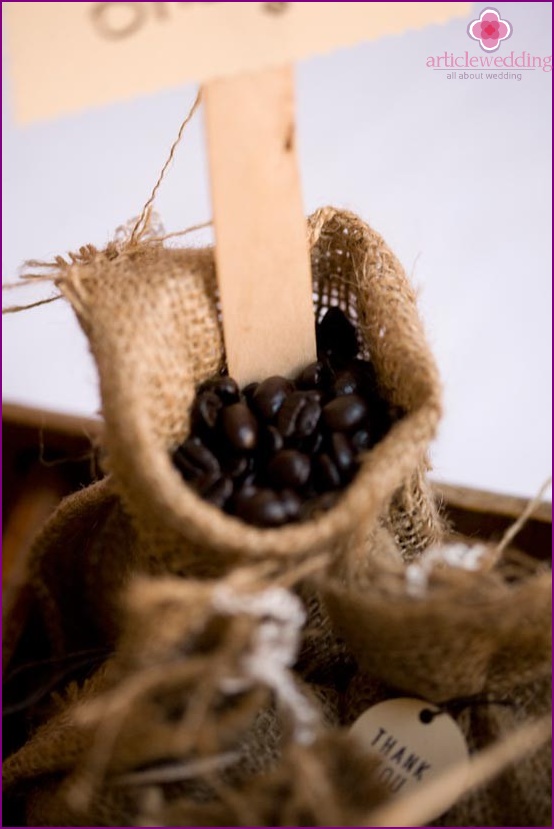 Wedding candy-box of coffee is ready!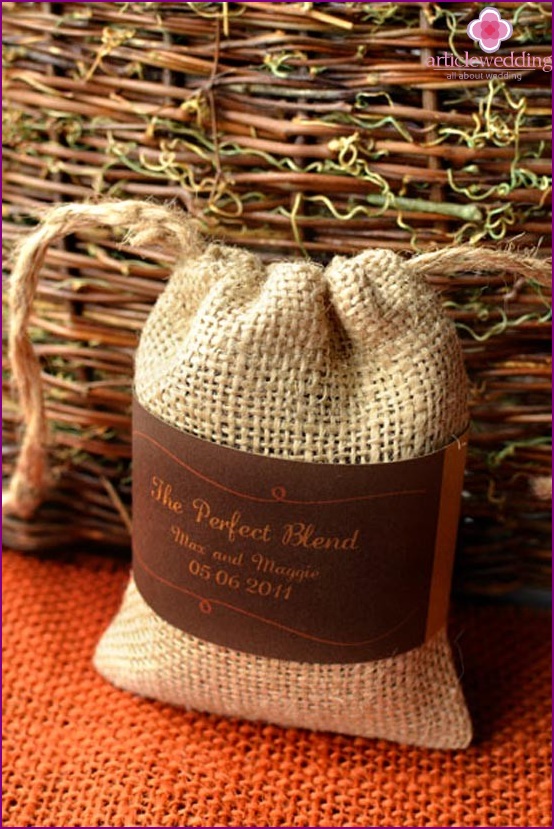 applications
Coffee beans in canvas bags lookauthentic and colorful. Wedding portal www.articlewedding.com notes that bonbonniere with coffee - is not only delicious, or aesthetic, but also fragrant souvenir. It can be used as a flavoring. Coffee - as a practical option bonbonnieres. And the elite varieties of the drink to please even connoisseurs.
If you have the time and inclination, the bags can bedecorate with additional details. For example, to produce three-dimensional flowers of linen fabric, arrange the names of the guests instead of a paper label with embroidery, buttons decorate bags or wooden beads. However, the fragrant beans in a canvas bag has normal will look interesting and self-sufficient.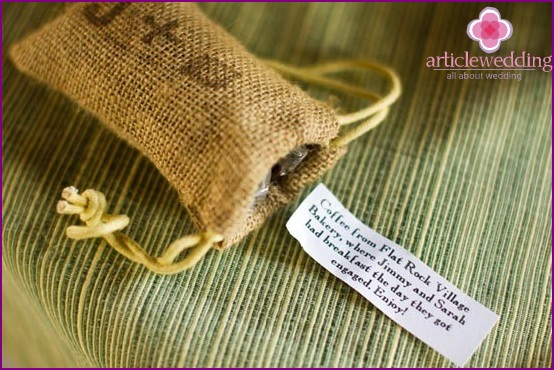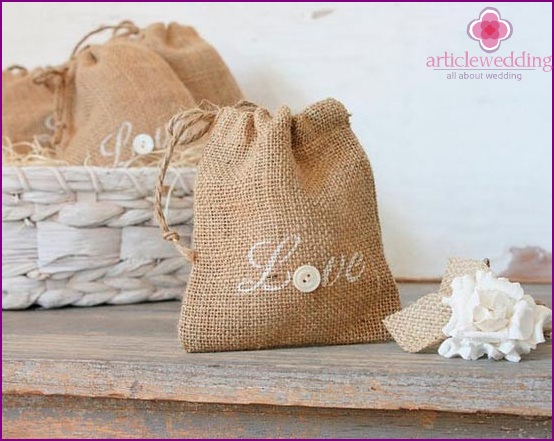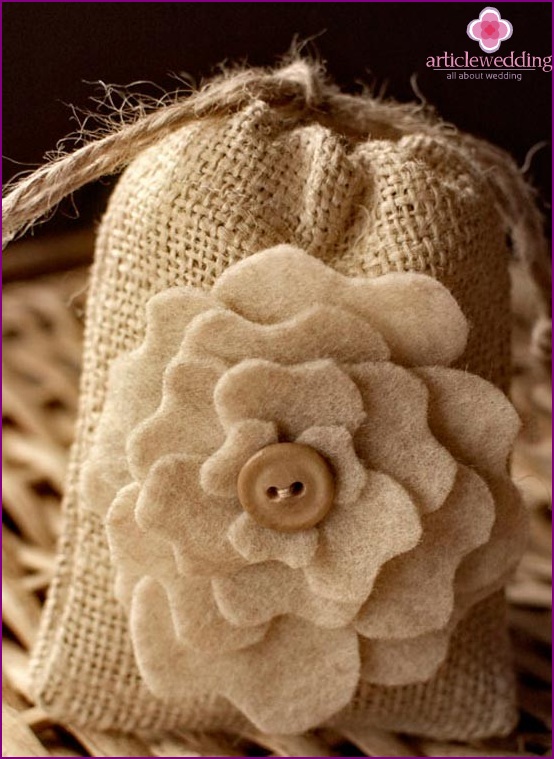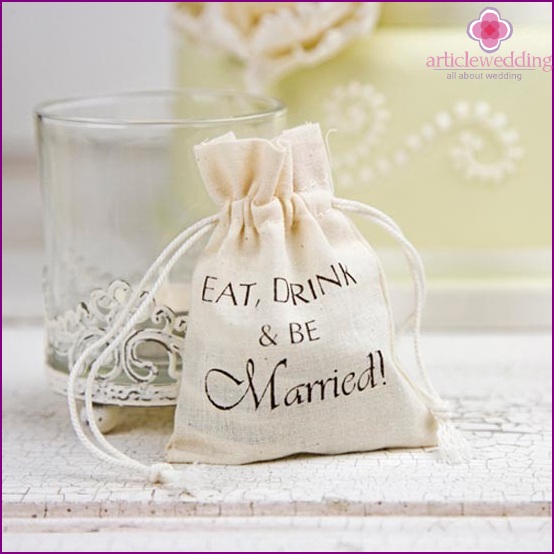 Grains of coffee in bags - luxury, practical and flavorful option wedding candy boxes with their own hands. Its manufacturing technique is simple. But in the end a gift looks good and original.