Why do come up with candy boxes? Of course, to say "thank you" to guests for what they were able to please you with their presence, as well as to ensure that after the wedding, they are reminded of your celebration for some time.
Many brides buy candy boxes in stores. But why spend money when you can arm themselves with a good idea and make candy boxes with their own hands, which for a long time will delight guests?
Website www.articlewedding.com is pleased to offer you such an idea - to make sweet candy boxes filled with cocoa and various sweets and condiments. In the evening over a cup of hot cocoa, guests will be able to once again remember how they heartily rejoice in your celebrations. In order to make such gifts, you will need only a jar and delicious cocoa. By themselves, candy boxes look very funny and original, so even if the guest does not like the cocoa, he can use the gift as an accessory.
The key is that these gifts are you doing with all my heart to have every guest kept fond memories of your wedding.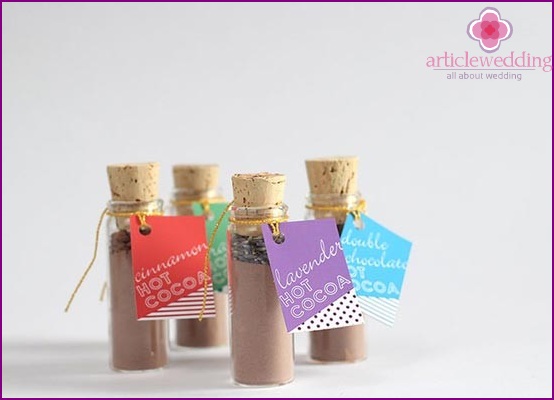 Materials and tools:
glass jars with plugs;
scissors;
cocoa;
food lavender;
dried orange peel;
pieces of cinnamon;
pieces of dark chocolate;
tea spoon;
hole puncher;
cardboard gift labels.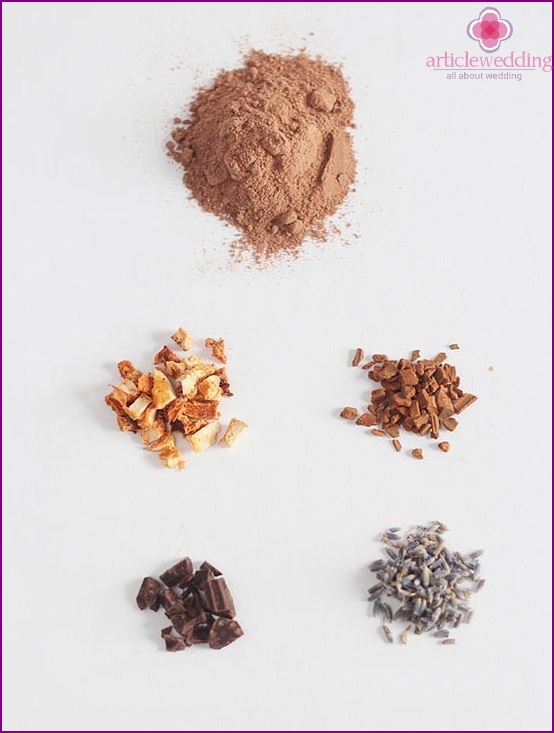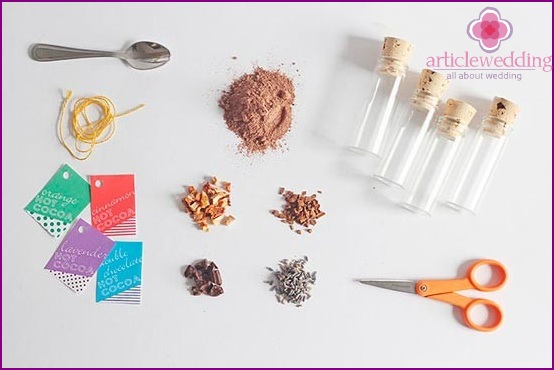 Time
: 15-25 minutes.
Step-by-step instruction:
Production of sweet dishes - it's always veryfun. There is nothing easier than to make sweet bonbonniere, because you need to do is find all the necessary ingredients, namely cocoa, baking lavender, cinnamon and chocolate. All these delicious supplements will create the perfect combination of flavor. Well, get down to the master class?
In the first stage of our master class zagotovtethe desired number of jars, in which we will add our key constituents. Now fill the jar 3/4 cocoa powder. If desired, you can replace the cocoa instant coffee or hot chocolate. On top, add different spices or chocolate chips to add each bonbonnieres its original taste.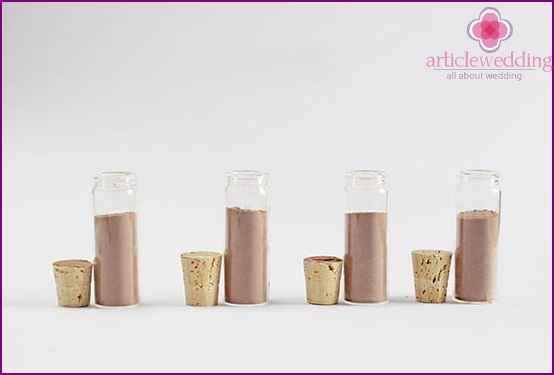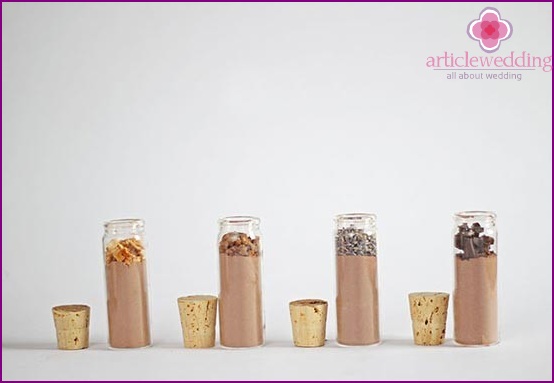 Now each jar garnish with beautiful tags. On the label, you can also specify to what exactly the taste of your wonderful bonbonniere. Now you can close the jars tightly with cocoa. Gifts for guests ready!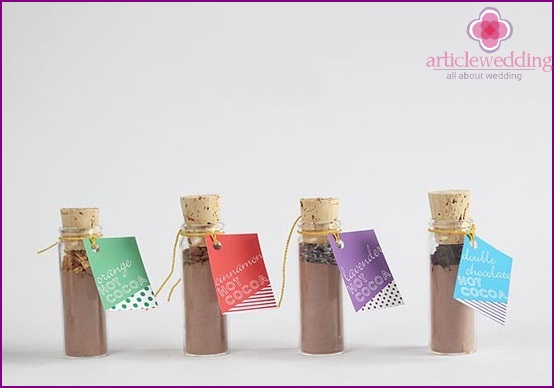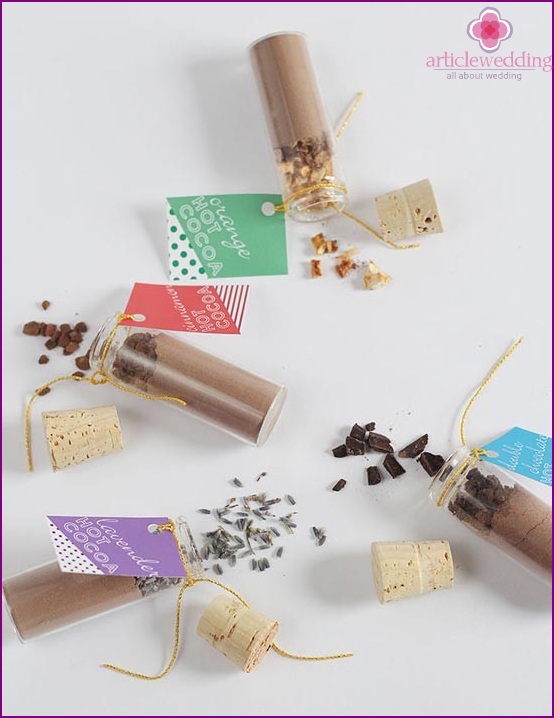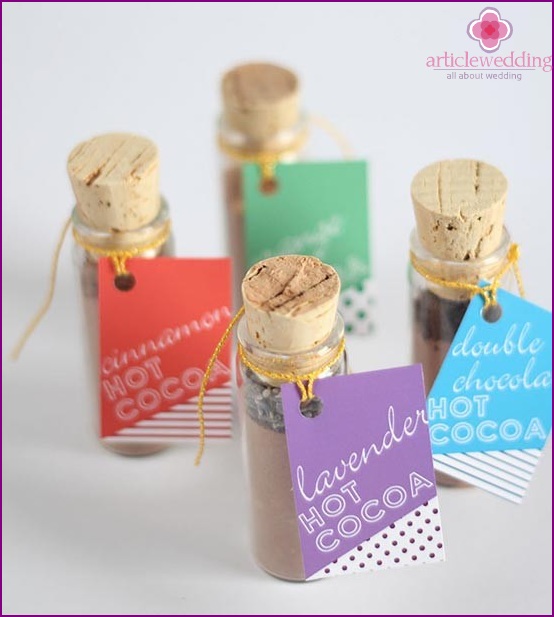 applications
Wonderful gifts are very easy to makeon their own, but it is best to do it together with your beloved fiancé! As the ingredients you can use a variety of fillers, such as pieces of candy, marshmallow and sweet confetti. Anyway, such gifts turn out very tasty and original. And guests do not even have to use it for other purposes. Bonbonniere This will be a great accessory for home or decorate your desktop. Handcrafted always looks very creative, especially when it comes to gifts!
Also, like a jar with delicious fillings you can use to Candy bar at a wedding. They are bound to be appreciated by your guests!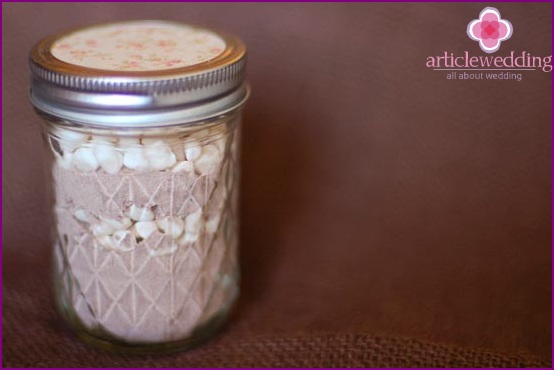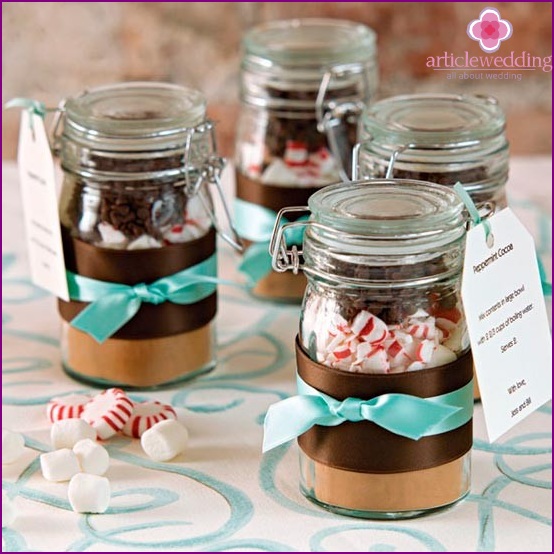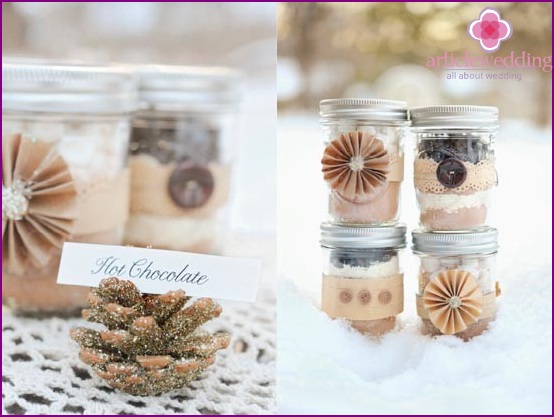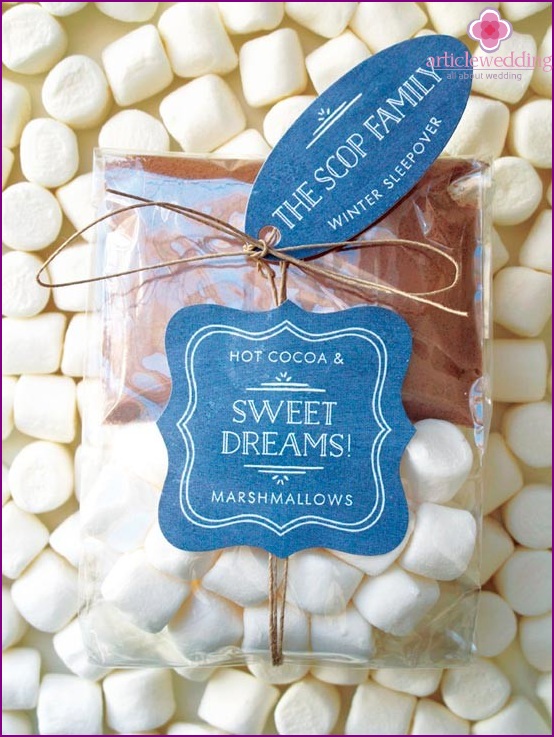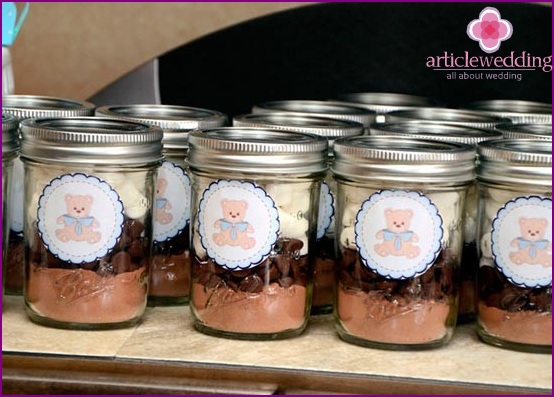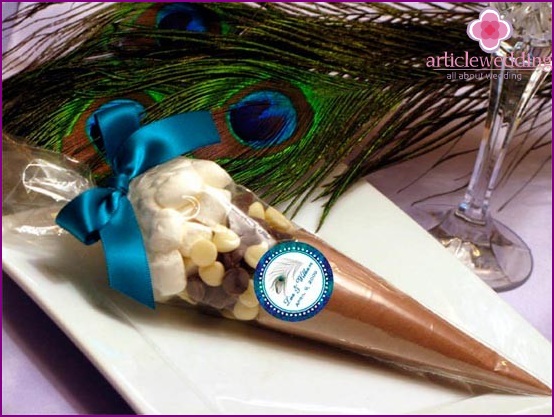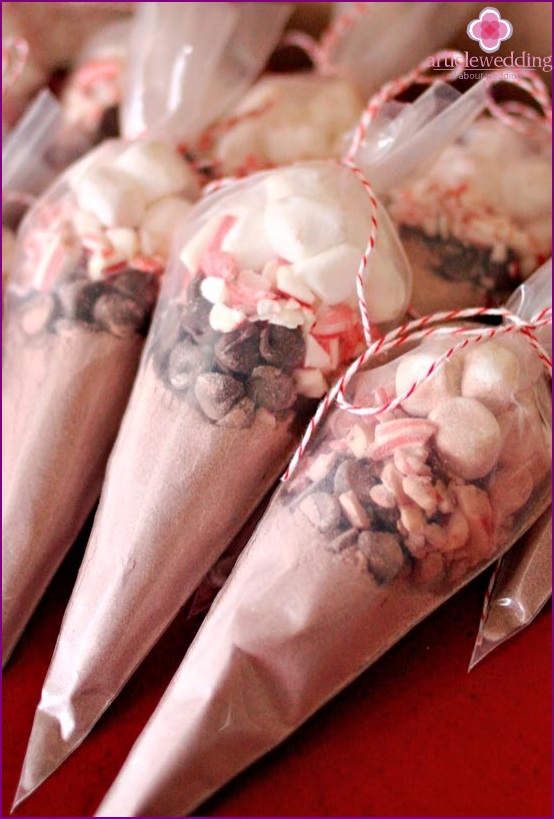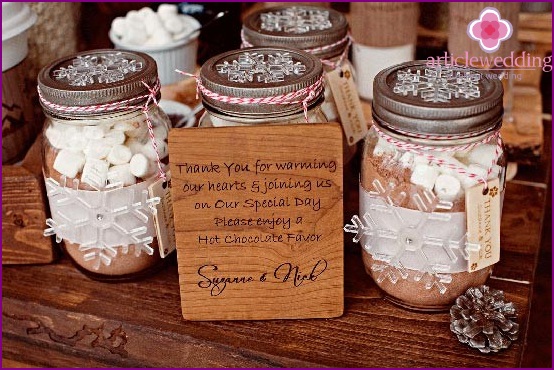 The site is about www.articlewedding.com weddings advises you to do as much candy boxes with different fillings, so that each guest could choose something to your liking.