If you want to at your wedding guestsfeel happy and cheerful, you should make sure to make them happy with a small gift. Of course, you can buy in the gift shop some gifts, but much more interesting for your guests make candy boxes with their own hands.
Website www.articlewedding.com promises to help in creating a stunningly beautiful candy boxes! Lovely candle in a beautiful package will make guests smile. This workshop is designed for most female half of the guests, as in the creation of candy boxes we use gentle tape and fragrant candles. You do not spend a lot of time and effort, while you will turn out wonderful gifts. The most important thing - it's what you put into creating the mood of sweet dishes. It's time to get started!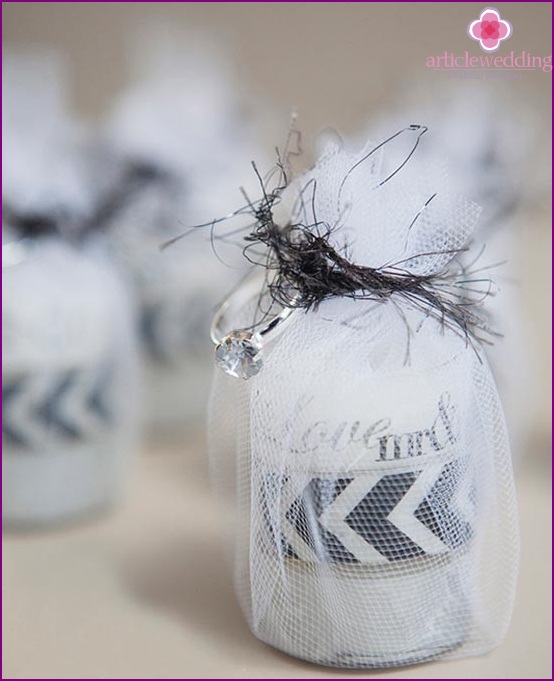 Materials and tools:
small candles;
circles of tulle;
scissors;
ribbons of rice paper with different patterns;
fluffy yarn;
clothes pegs;
wax paper;
Engagement rings (jewelry).
Time:
45-60 minutes.
Detailed instructions:
Getting to the manufacture of candy boxes, make surethat you have prepared all the necessary materials and tools. You will find a fascinating job that will help you feel like a needlework skilled worker and all-rounder. Well, let's start!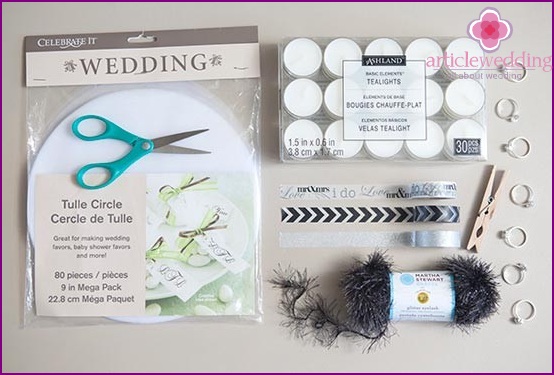 To get started, take a piece of waxed paper toto fix on it a ribbon of rice paper. Measure with a ruler tape length of 12 centimeters. That would be enough to decorate a candle. Prepare a few ribbons of different colors, if you're going to do some sweet dishes. Also we prepare our candles to work. It is better to choose a white candle in the style of the wedding.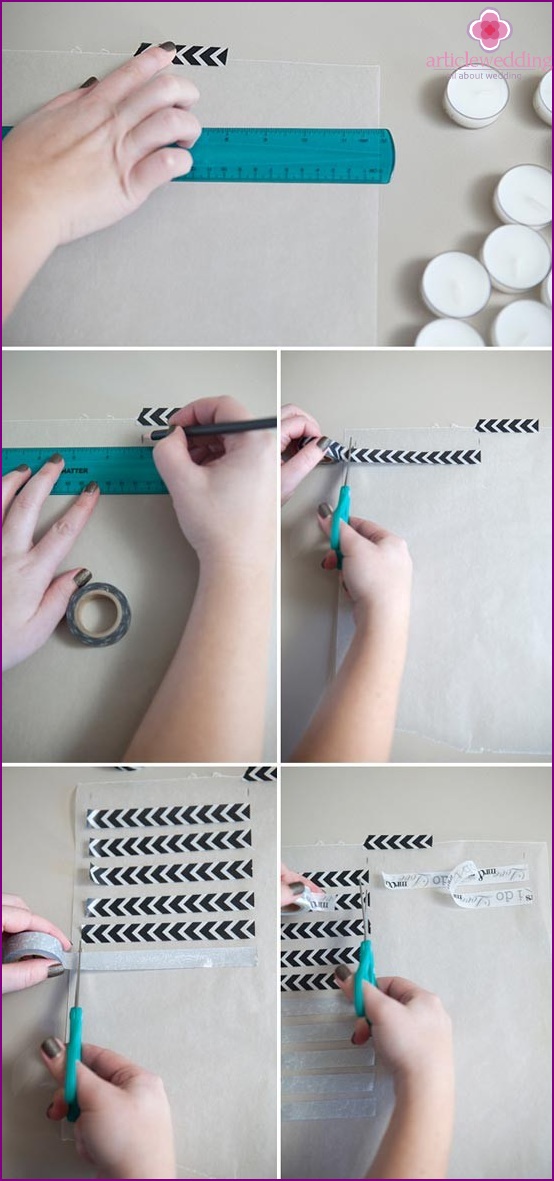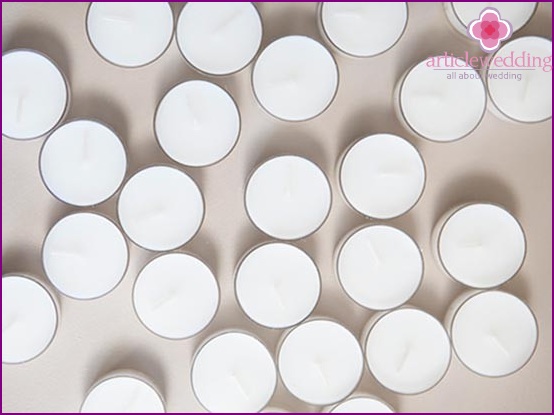 Now take the ribbon and wrap it aroundCandles - very easy! If some place is formed uneven, just smooth it with a fingernail - and it will disappear. You can choose any colors for your sweet dishes tape, because there is a huge variety of cute designs.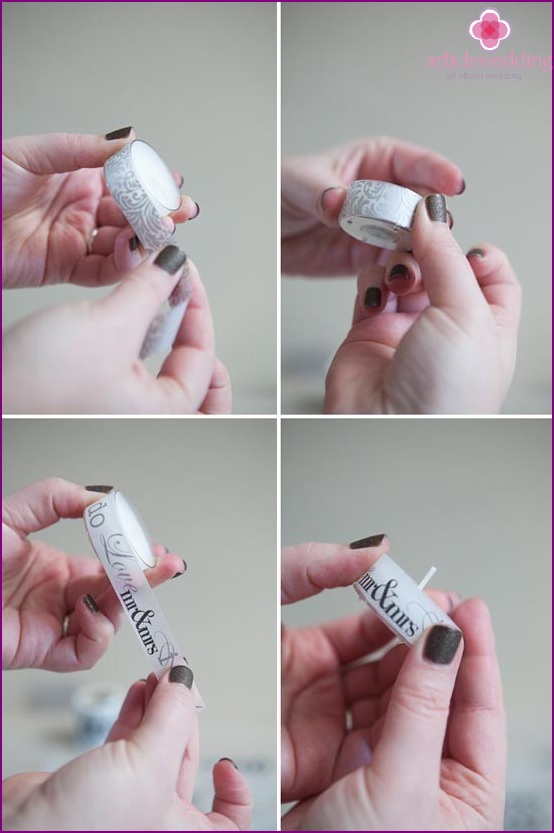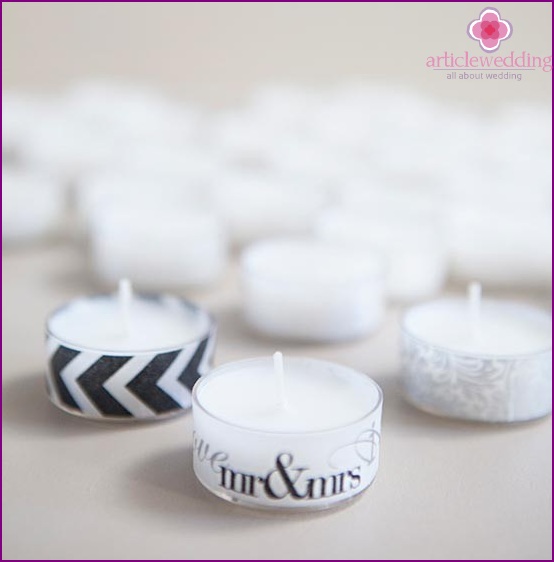 If you plan to make a few sweet dishes, or just want to practice, you can wrap a ribbon candles directly from the coil. Candles decorated with ribbons, look just fine!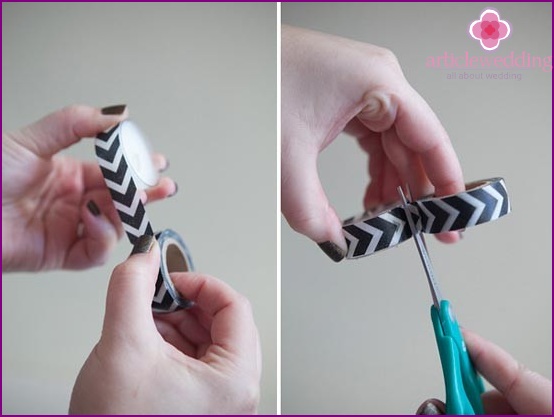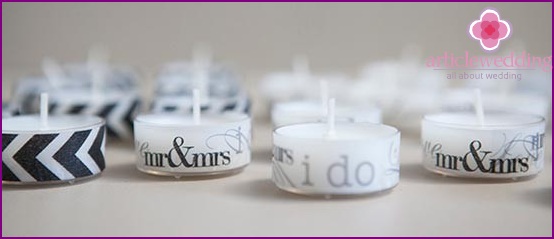 Now it's time to wrap a gift in celebratory packing. Cut a piece of fluffy yarn, so you can tie a beautiful bow. Also prepare other materials for packaging.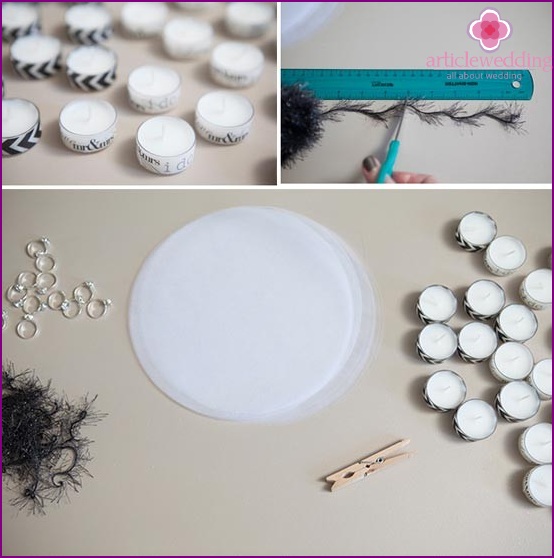 Put three candles with a different pattern on eachother. Put a candle in the center of the circle of tulle. Take the ends of the tulle and gather them from the present leadership. Fix the "tail" using clothespins to easily tie a beautiful bow. Do not forget to add a ring to decorate your candy boxes. Guests will be surprised and pleased!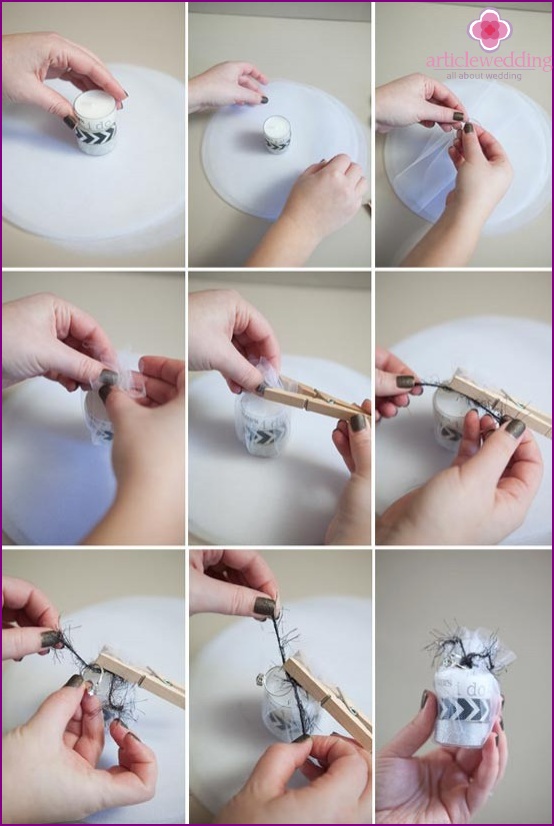 applications
So, you will have excellent gifts fora small cost. You can give gifts to the guests as a token of gratitude for the fact that they came to your ceremony. Also, the bride can give such gifts to the bride's girlfriends during a bachelorette party. Anyway, your bonbonnieres make guests smile!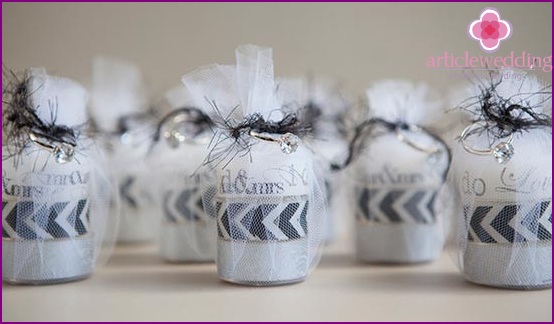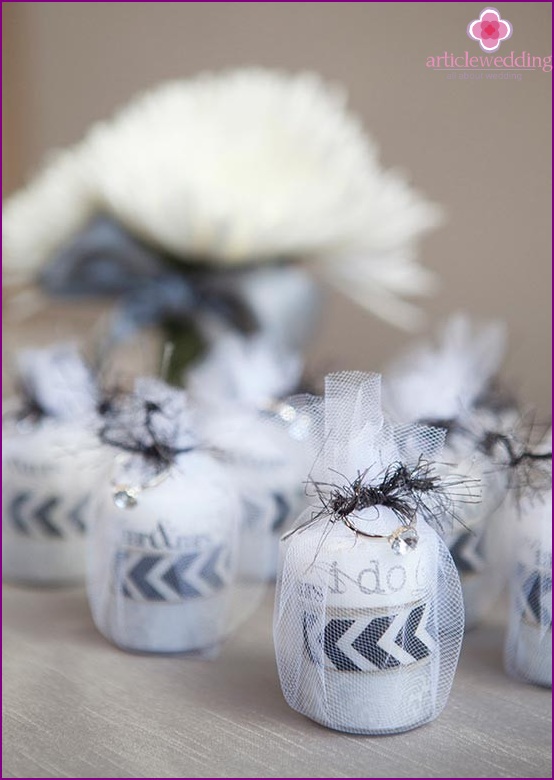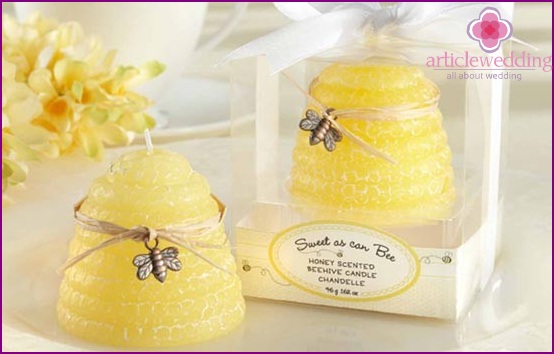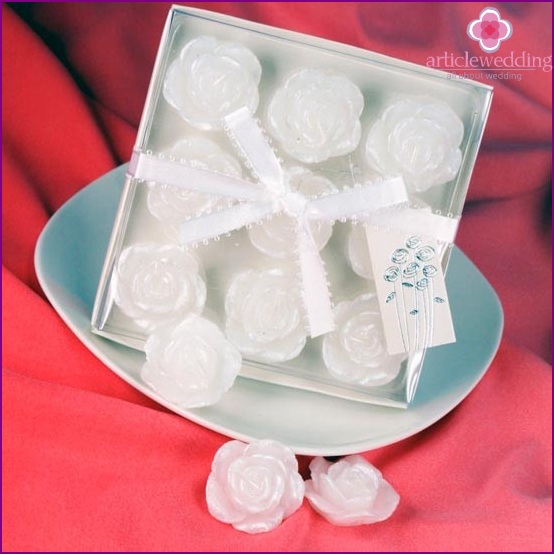 With the help of a wedding portal www.articlewedding.com you can express your creativity in creating a stunning wedding jewelry!