Your wedding should go perfect. To do this you need to add it notes brightness and originality!
Website www.articlewedding.com offers make wonderful candy boxes for guests, who can become a highlight of the evening. Unusual bonbonnieres will be a perfect gift for bridesmaids, as gifts is always a pleasure to receive.
In this master class, we show how to create aCreative body scrub with a wonderful aroma. Step by step guide will simplify your task, so that you could easily step by step to repeat a fascinating master class. Be sure that you are so addicted in the process that you want to make a scrub yourself. The wonderful aroma will make your bonbonnieres stylish and fashionable gift. Take the initiative in their hands and start to create a fragrant wedding accessories with their own hands, that your guests will be able to use for other purposes, or as a decoration for the home.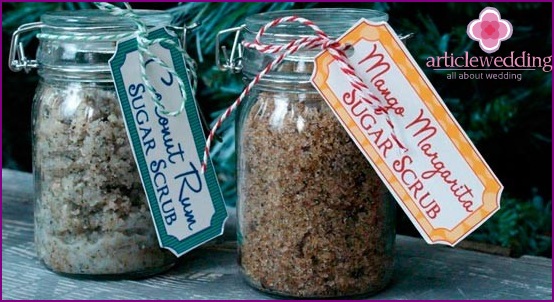 Materials and tools:
2 cups white sugar;
1 cup of coconut oil (oil should be a little dry in the microwave);
6 bags of tea with taste of coconut (as well as with mango);
1 h. L. vanilla oil;
1 h. L. honey;
1 h. L. lemon oil;
1 cup brown sugar.
Time
20-30 minutes.
Detailed instructions:
So, before you start to work, prepare allessential oil and tea. It is best to buy coco tea, but any tropical fragrance will also be well combined with coconut oil. Prepare also a convenient container in which you will stir the ingredients.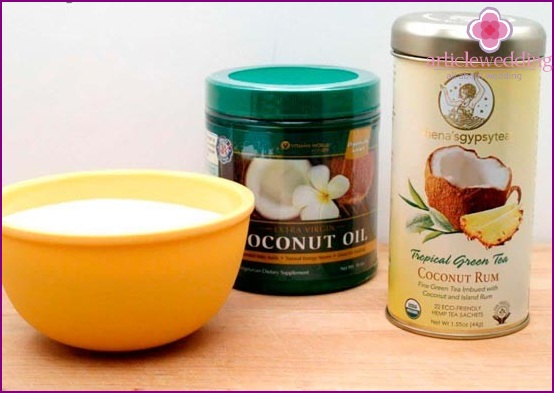 Pour sugar into a wide vessel and addinside the tea bags. All mix thoroughly. As a rule, tea bags are very small, so it is perfect for making a scrub. Tea tones and refreshes the skin and makes it soft.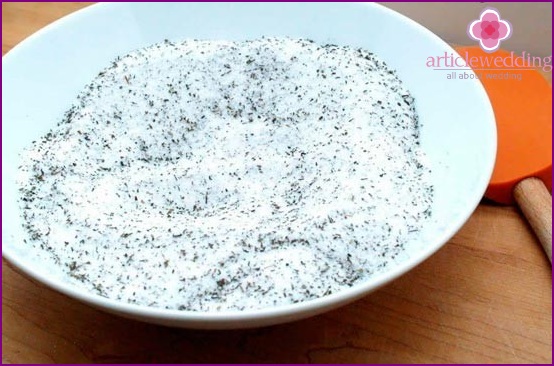 Now you need to add coconut oil. It may be slightly thick, so in order to soften it by placing it for 20-30 seconds in the microwave. Now, oil can be added to the mixture. Also, add the vanilla oil and honey. If you like oil scrubs, you can stop at this stage. However, if you want a little dry scrub, just add a little brown sugar. When the mixture is ready, just add it into a glass jar and decorate with pretty nominal labels.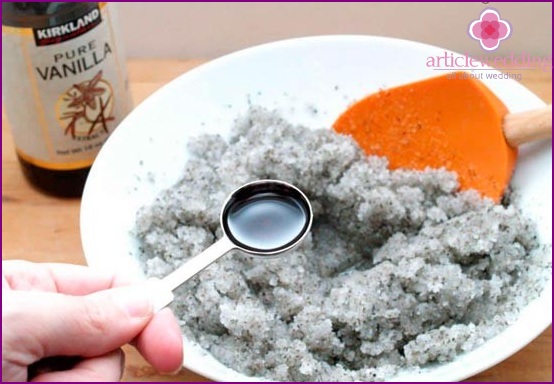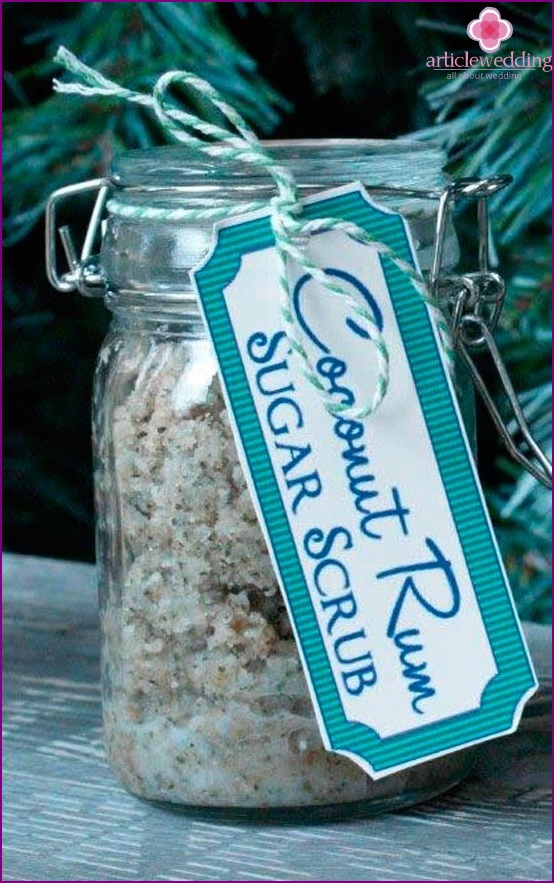 Now try to make another recipe. For this, we need all the ingredients apart from the olive oil, lemon oil and tea with mango. As in the previous recipe, first you need to mix the sugar (white and brown).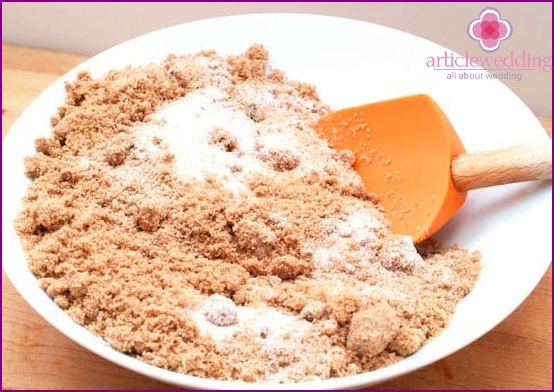 Add fragrant tea in our mix and stir. Also add all the oil and honey to give skrabu rich aroma. Now we have to put the mixture into a nice jar and decorate. Wonderful bonbonnieres ready!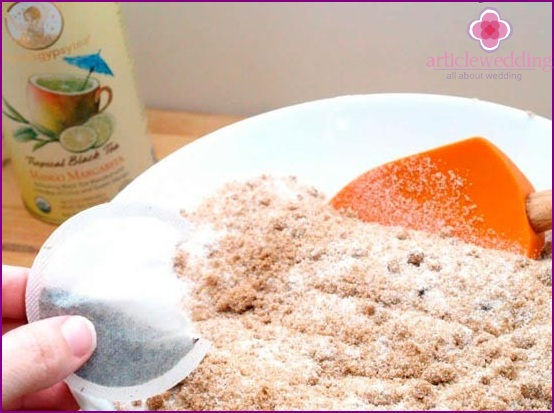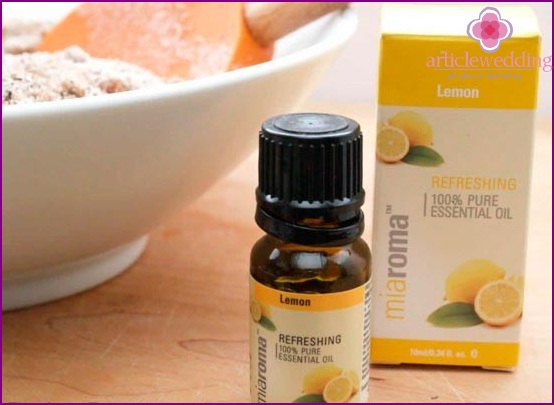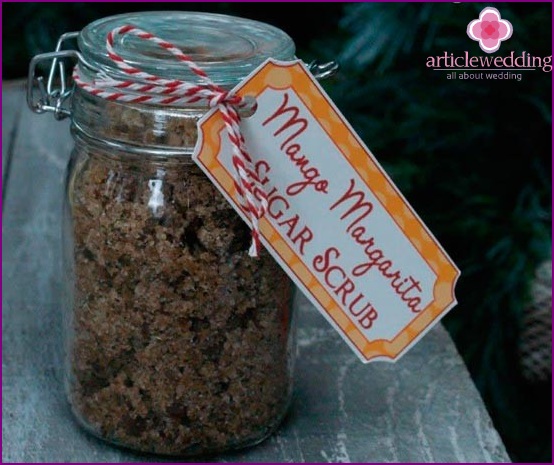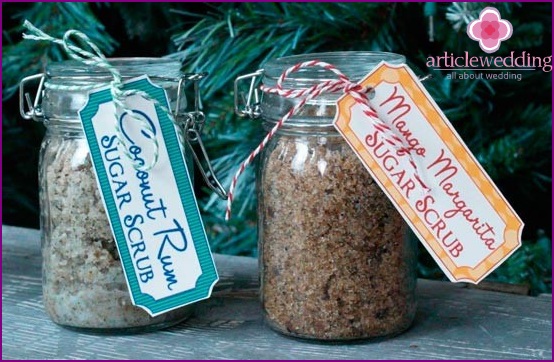 applications
As you can see, at home preparing to scrubfrom the most simple products, which are always at hand. You can choose your flavor composition. You can also add to scrub dry crushed rose petals and other flowers and plants. These candy boxes will be the original surprise for the guests. Homemade scrubs differ amazing flavor and retain all the beneficial properties for longer. Also, these scrubs are a natural product. Surprise your guests!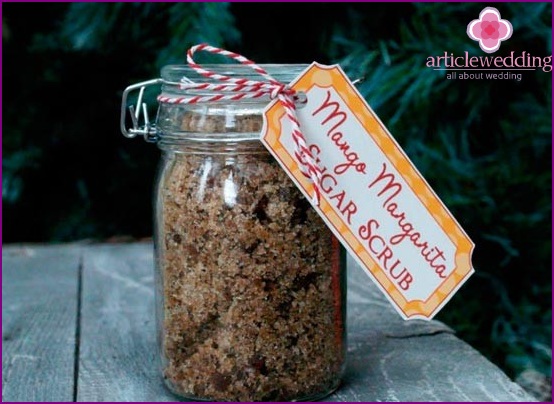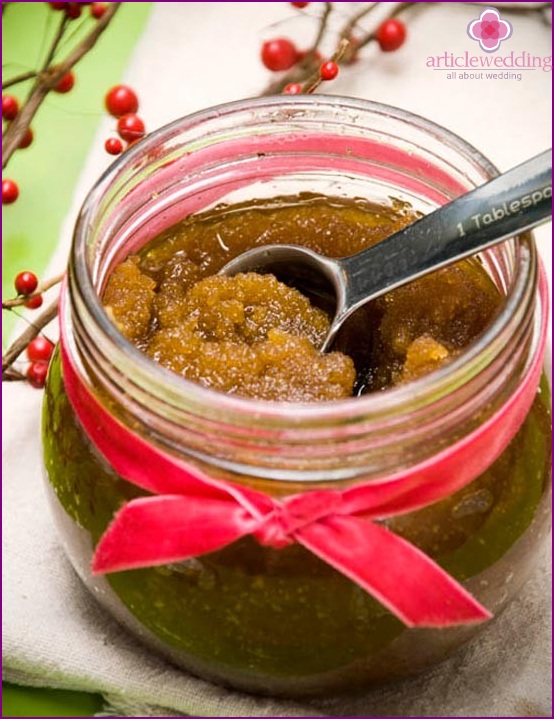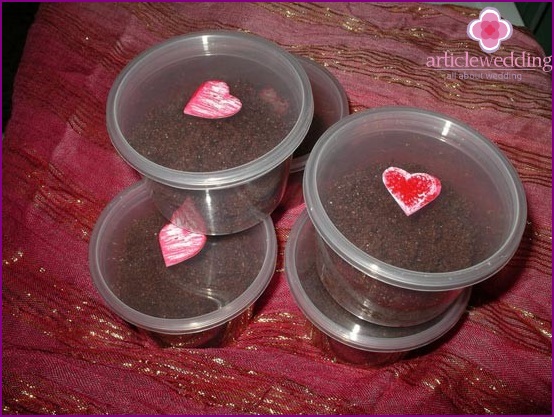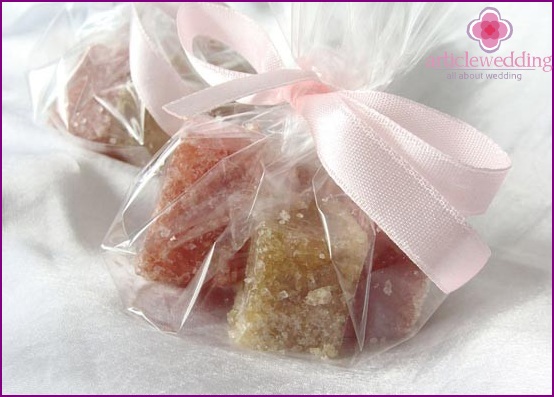 Informative portal about weddings www.articlewedding.com make your wedding the most vivid and memorable! Be creative and give pleasure with the help of cute gifts!