If you think you pick up the originalAccessories for the wedding is not possible, then you are wrong, because the unique accessories you can make your own hands. Especially since the hand-Maid things are gaining in popularity.
On www.articlewedding portal.com you can get acquainted with the wonderful idea to create a seedling of cards that will make your wedding decor bright and stylish. For the manufacture of accessory used sweet dessert fork and a card with the name of the guest. This accessory is quite versatile, as your guests will not only find a place at the table, but also to enjoy a sweet dessert, which for convenience once strung on a fork. Convenient and delicious!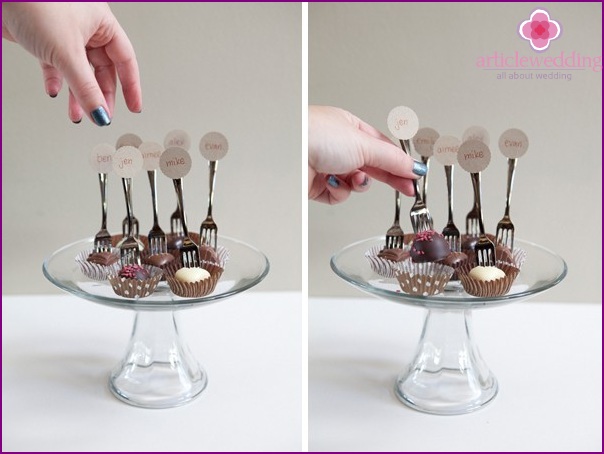 Materials and tools
:
dessert fork;
shaped punch with a diameter of 2.5 cm;
chocolate candies;
cardboard;
pen or pen;
glue or adhesive dots;
molds for cupcakes.
Time
20-30 minutes.
detailed instructions
:
Sweet treats with the names of the guests the bestto make a few days before the wedding to sweets not deteriorated. Before starting to manufacture bridal accessory, prepare the necessary materials and supplies in a good mood. They are made such cards very quickly, so you do not have to spend a lot of precious pre-wedding time.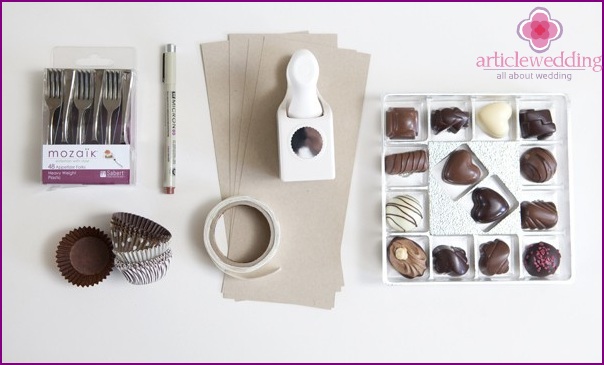 The first thing you need to prepare cardboardcircles. Feel Arm punch, with which you will be able to quickly produce a card. You can use any favorite shape - oval, round or square. Especially important for the use of wedding hearts. Each of the cards write the names of the guests.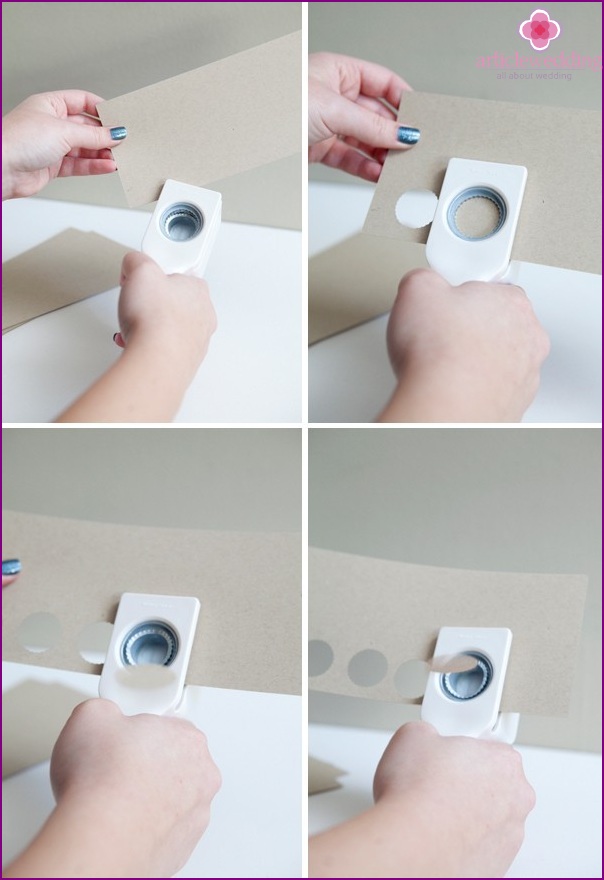 Now is the time to attach cardsnames to the dessert fork. These forks were chosen not by chance - they do accessory very funny and original. Use glue dots to attach the cardboard circles to the plug as shown in the figure. Make a wishbone for all guests. Several times re-check the guest list, you do not forget anyone.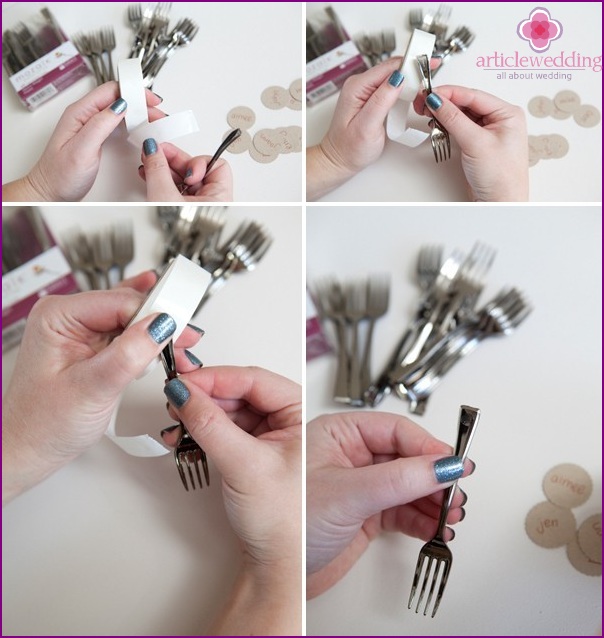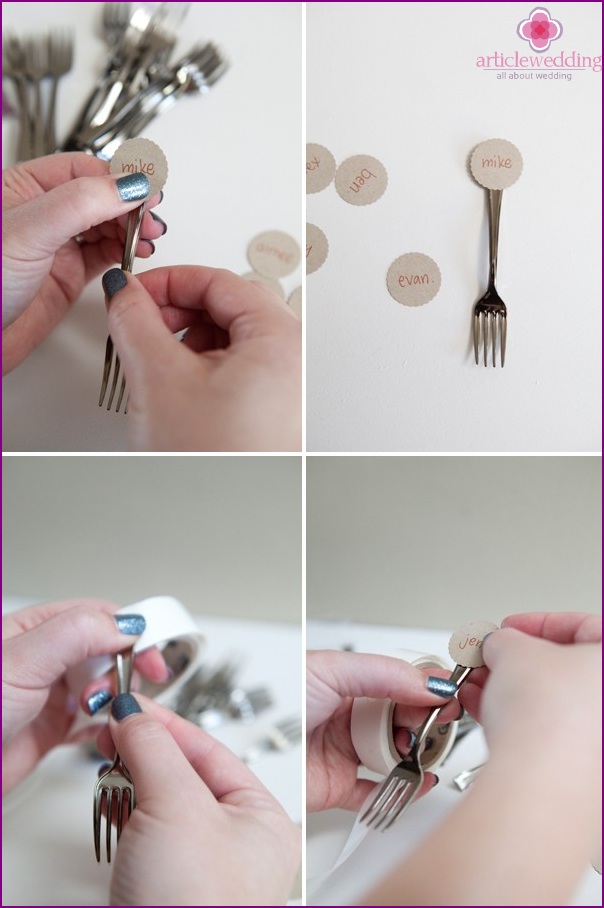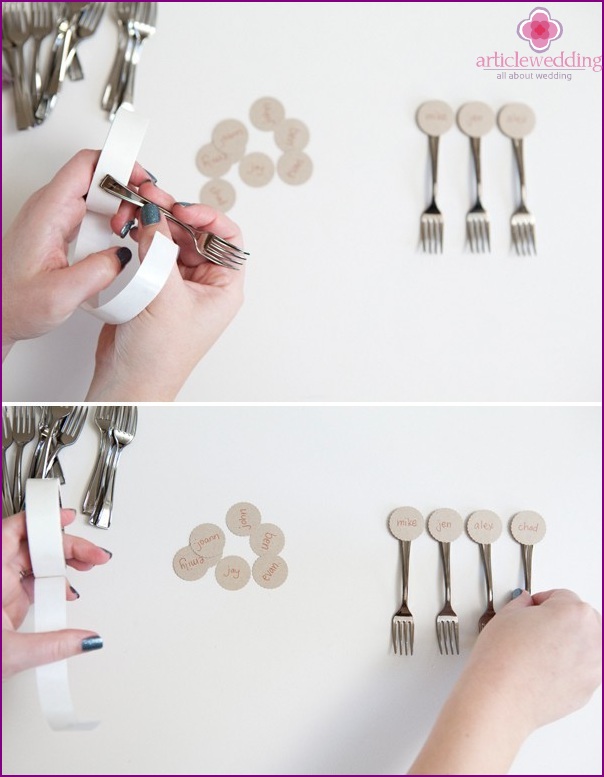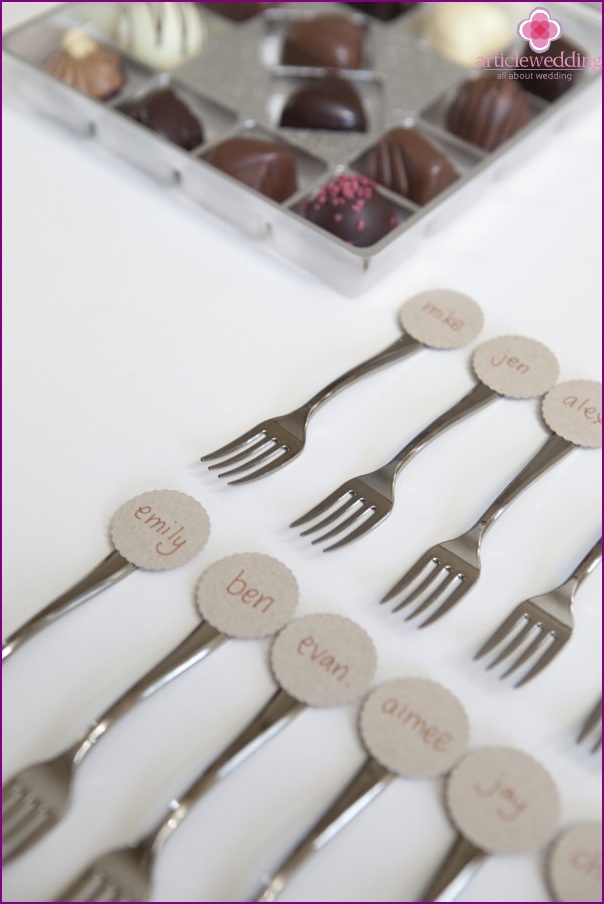 Now carefully pinned to fork candy. Place it to the open mold. Do the same with the others. Guests will only try your original delicacy!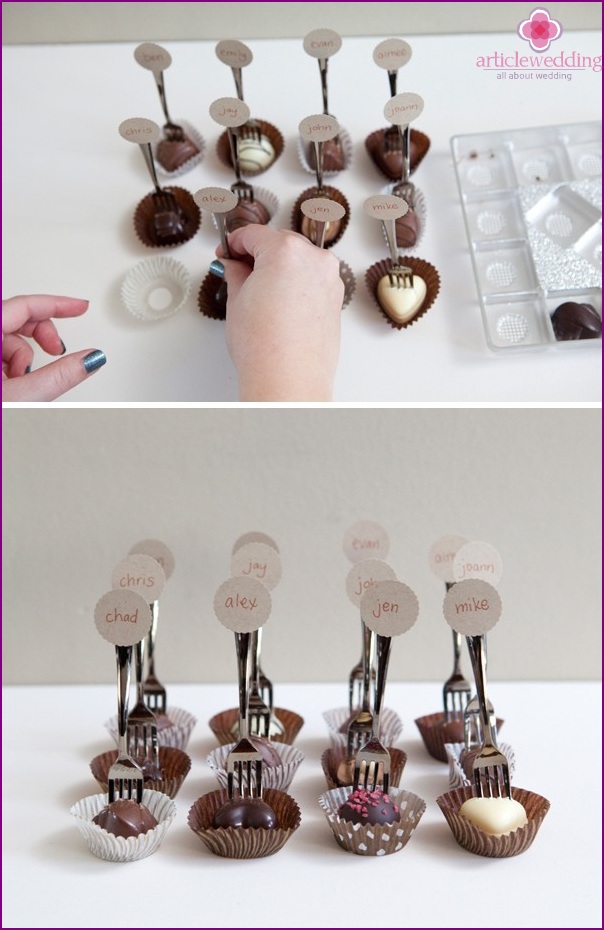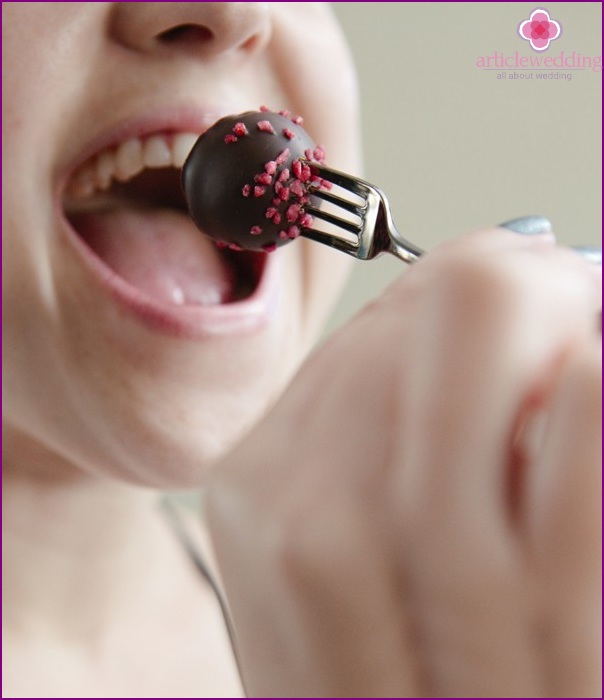 applications
Guests love all the unusual and creative, so your sweet accessories will make a good impression. In addition, these accessories you can use as sweet dishes for the guests.
Instead of chocolates and cakes can be usedmuffins and cupcakes, which is getting more and more popular. You can prepare their own cake and cut it into pieces by the number of invited guests. Often also to create a banquet cards using fresh fruit - pears, apples, lemons, oranges and peaches.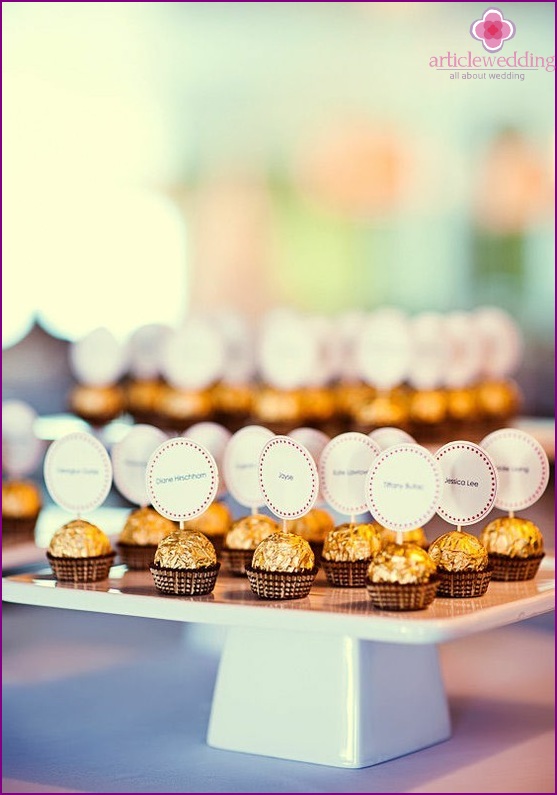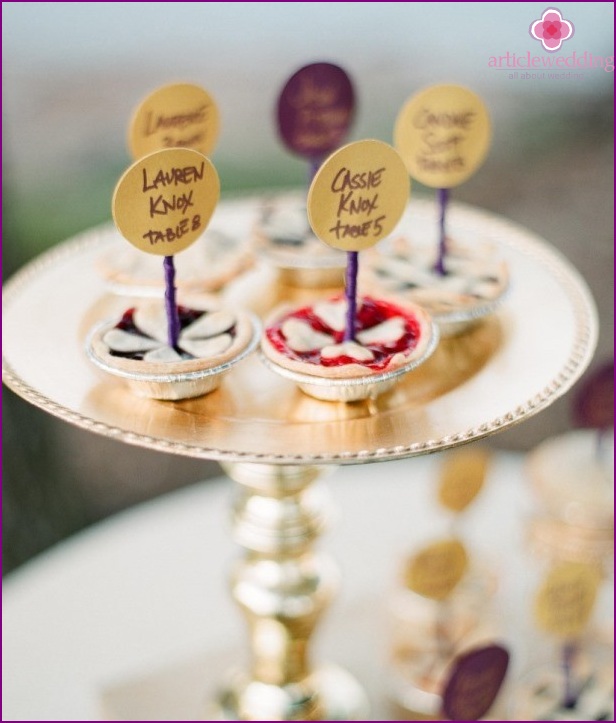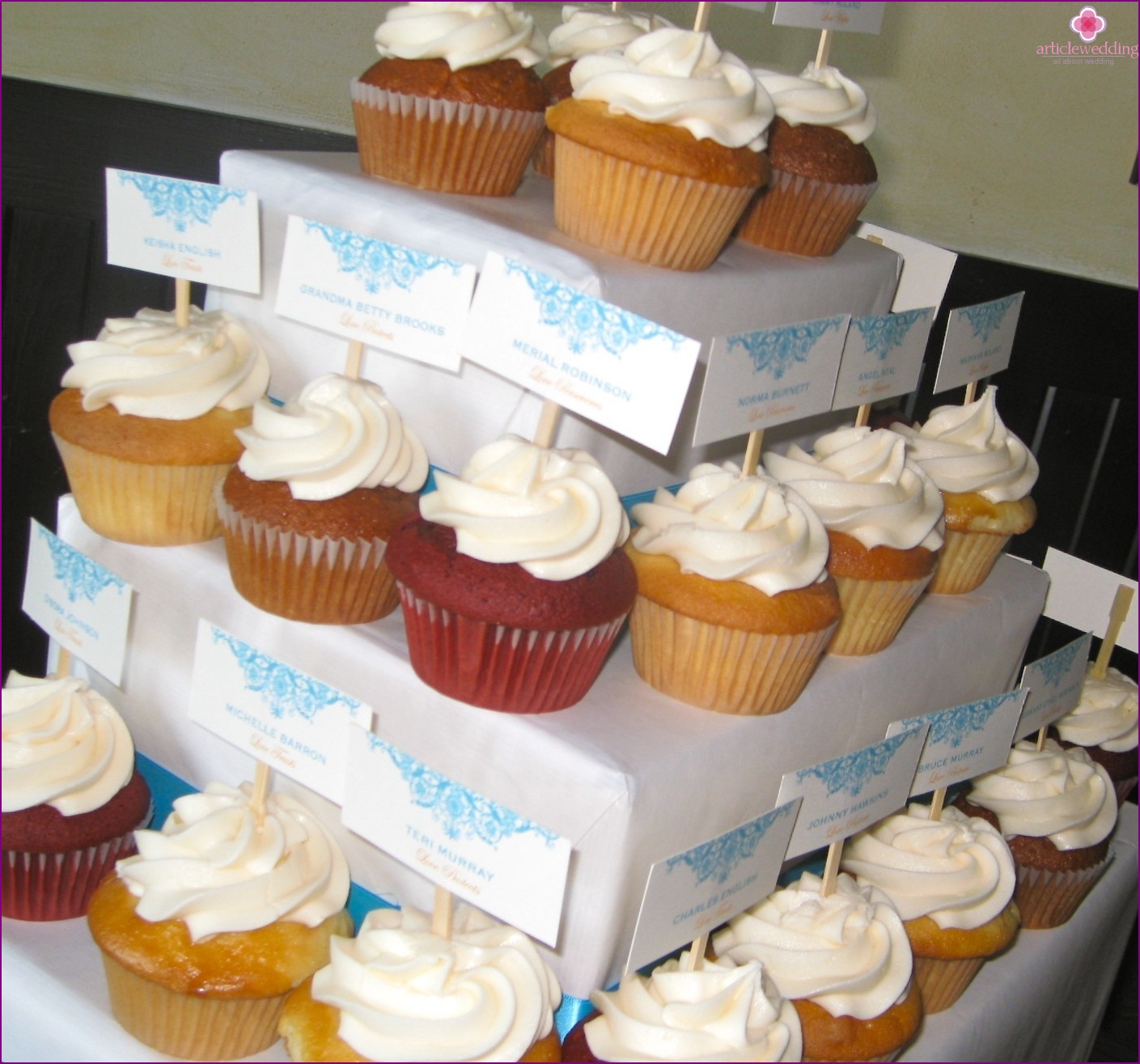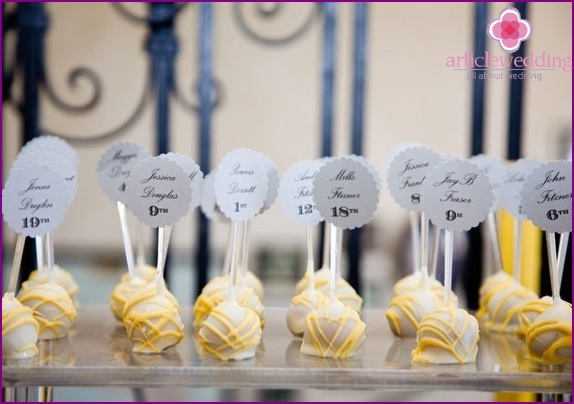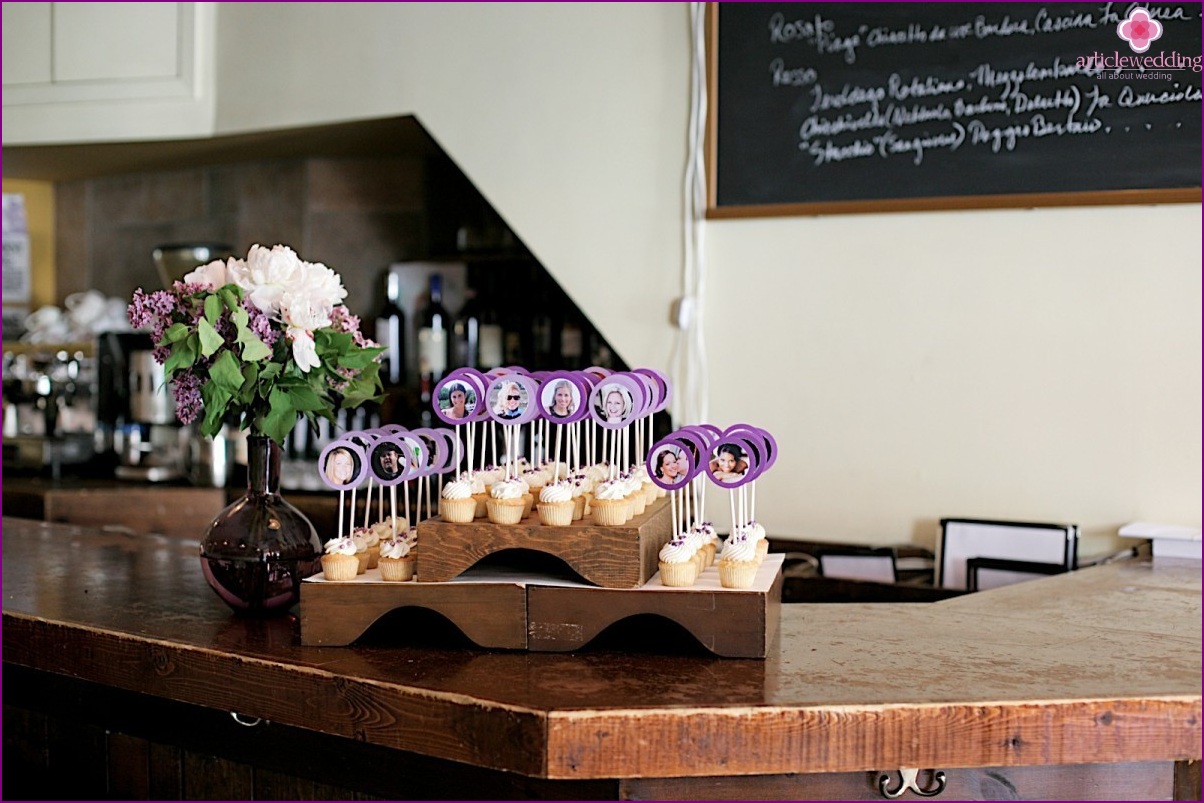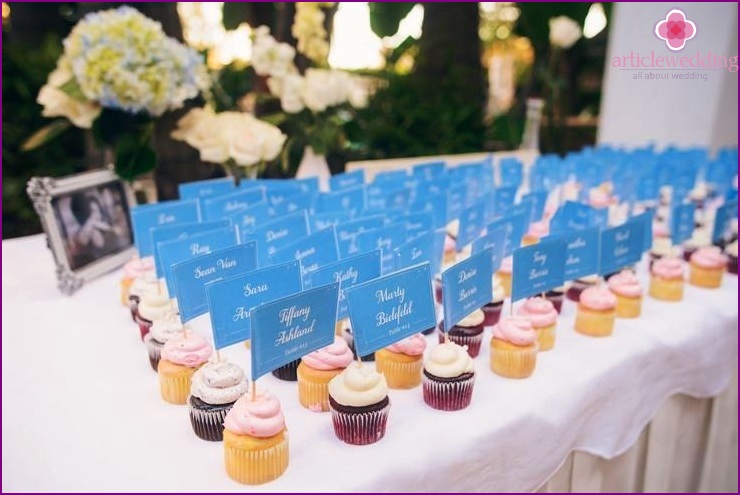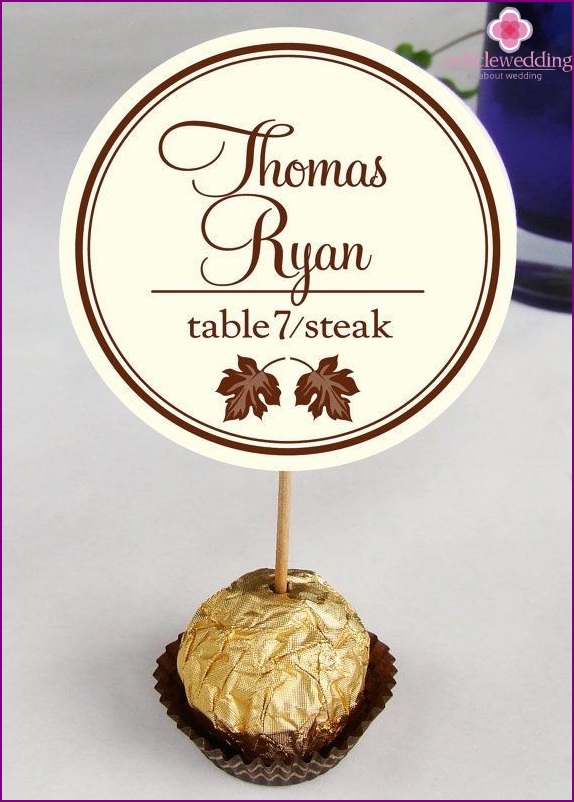 The site www.articlewedding.com every bride can find the creative ideas for unique wedding decor!