What makes a wedding a stylish anddifferent from others? That's right, exclusive wedding accessories! Small little things creative can transform a holiday, give it originality and uniqueness.
In order to your holiday and was a special andinimitable, www.articlewedding.com portal advises you in advance to work out all the details of the wedding decor. We offer an idea that will tell you how to make a stylish number plates for the guest tables in the technique of "textile graphics." Well, let's start ?!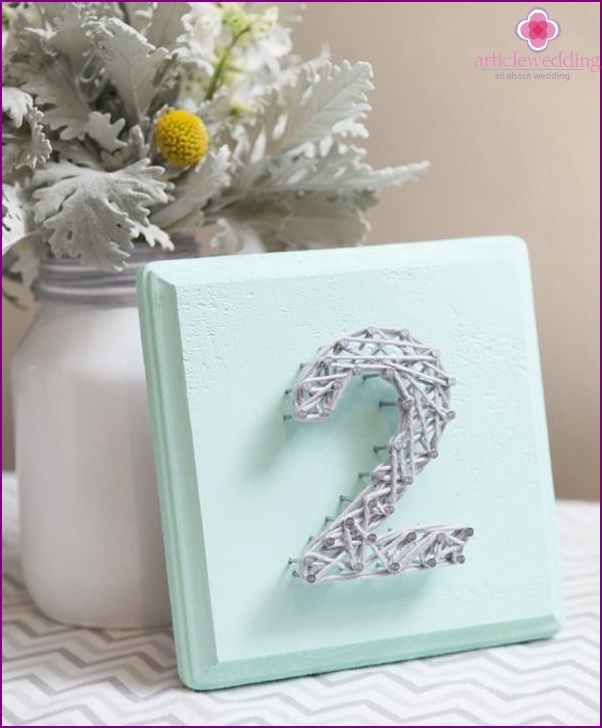 Materials and tools:
wooden planks;
a hammer;
small studs with heads;
Knitting;
buttons;
adhesive tape;
paint (can be several shades);
brush;
scissors;
sample numbers printed on paper.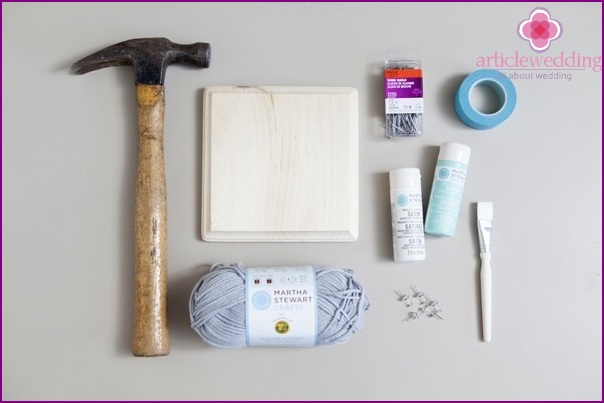 Time:
2.5 hours.
Detailed instructions:
The first action of our master class -plaques staining in any color. We chose two shades of paint (white and mint), mixing that have delicate shades of mint. You can choose any other colors that will go with your wedding colors.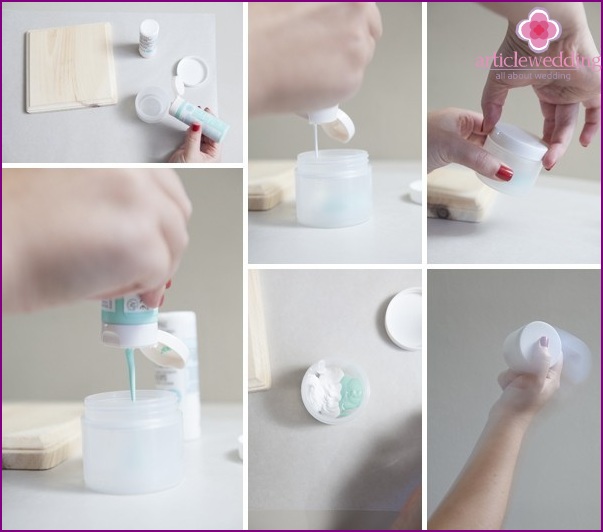 Having obtained the desired shade, you can start coloring tablets. Leave the product to dry for an hour, and can then apply another coat of paint.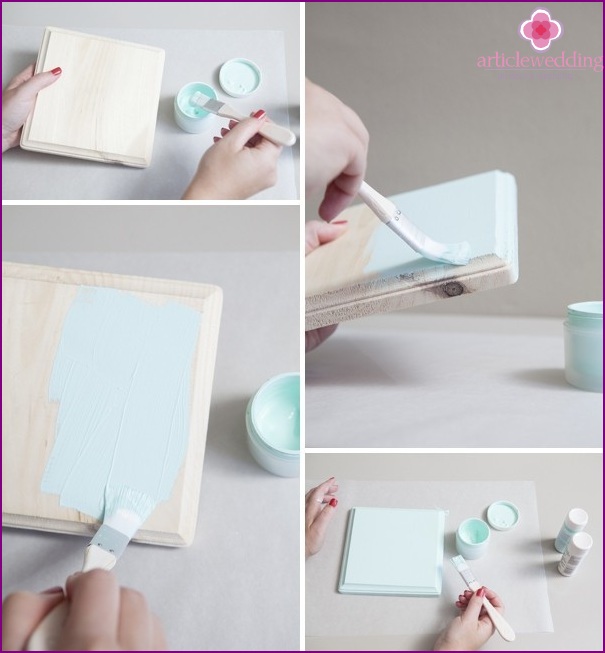 Print on plain paper samples digits in any pleasing font. Take one numbered and cut it to the size of plates. Glue the figure to a board with adhesive tape.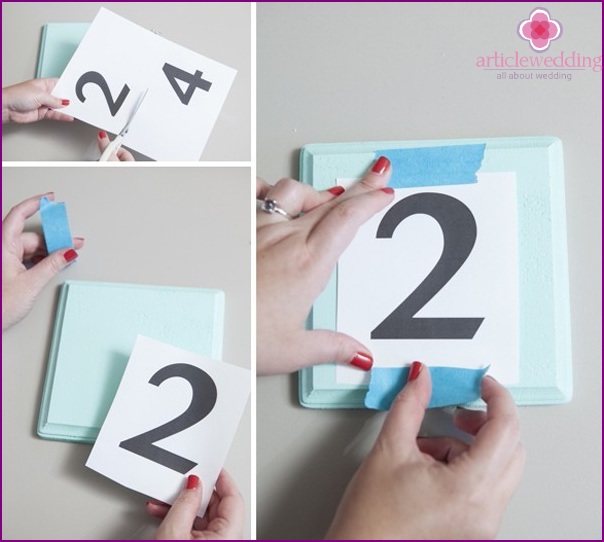 Next, take the keys. On the contour of the figures make holes.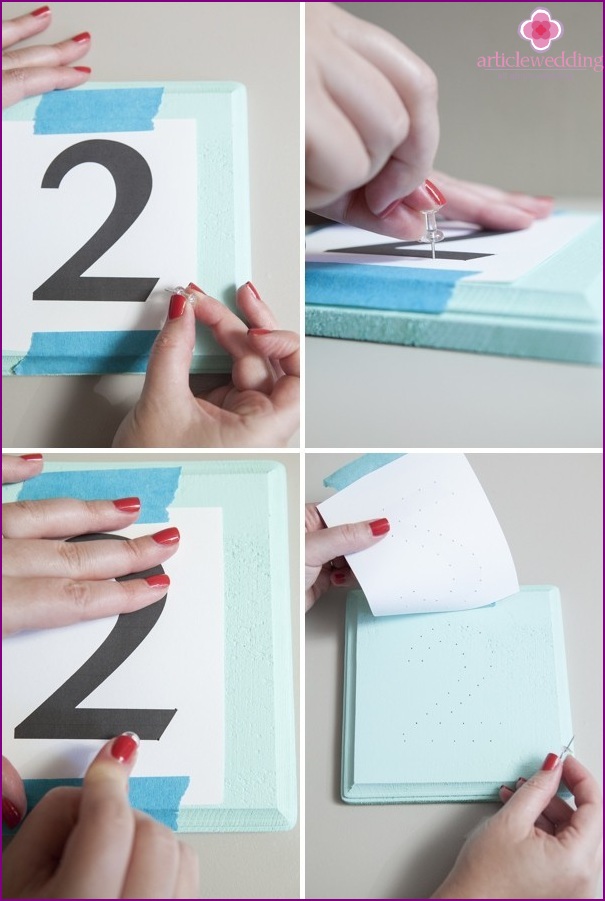 Peel off the tape, remove the paper. After that, take the clove and hammer them with a hammer in the holes made by the buttons. Note that fully drive a nail into a board is not necessary. Continue to drive clove around the contour of the figures.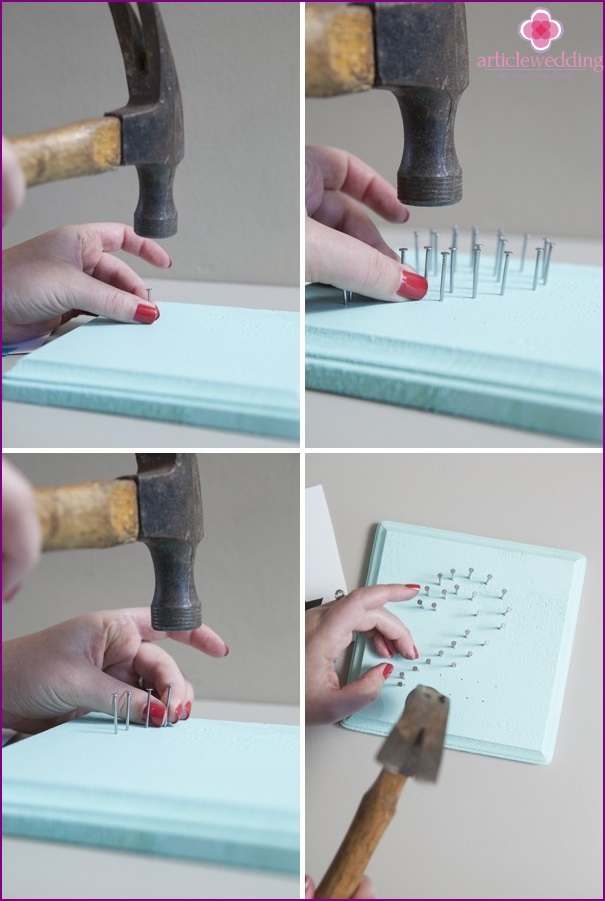 Now the most important part of the weddingmaster class. Each stud is necessary to wind the yarn. Tie a knot at the first nail and begin to wrap each nail thread. Try to pull the thread strongly that they do not limp after a while. Winding cloves thread can be in any form.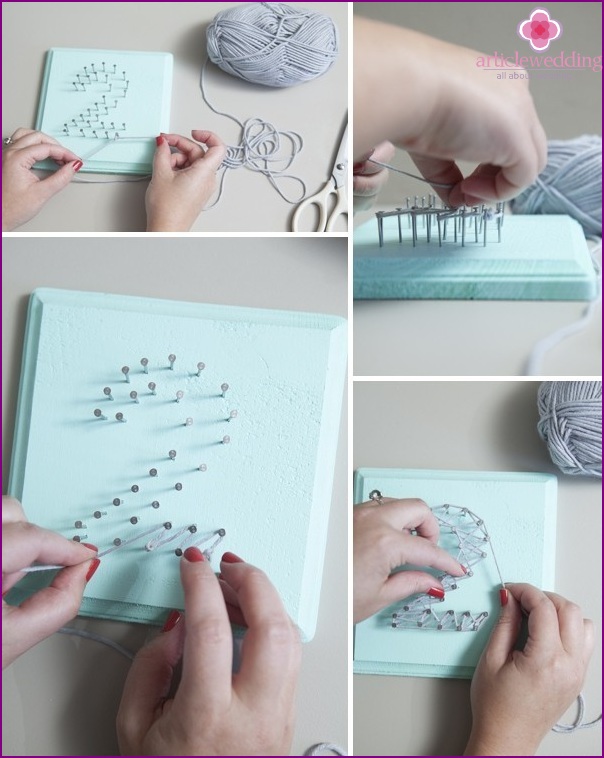 When you achieve the desired result, tie a knot and cut off the end of the yarn.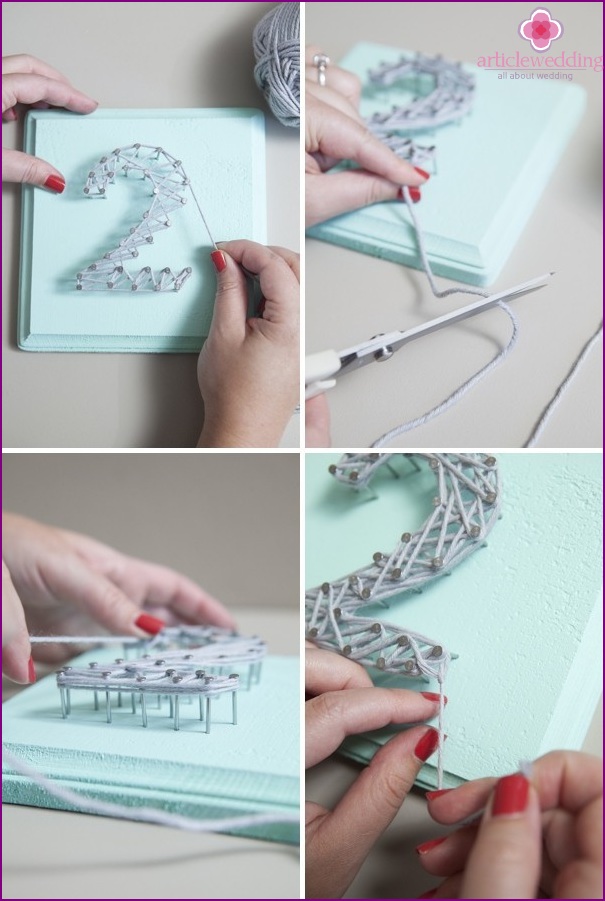 That you made a charming numbered forwedding table. Repeat the same steps to make the required number of nomerkov for all banquet tables. The beauty of this technique is that nomerkov can be absolutely any design.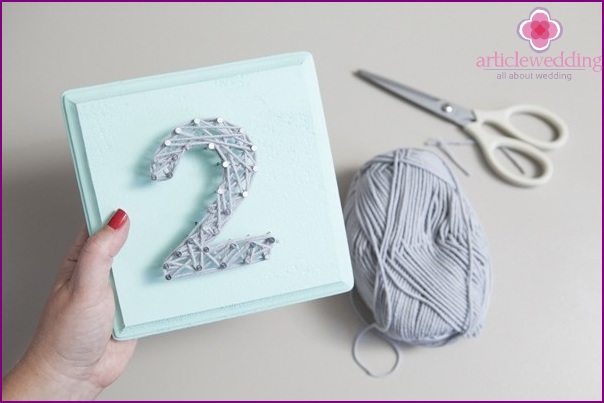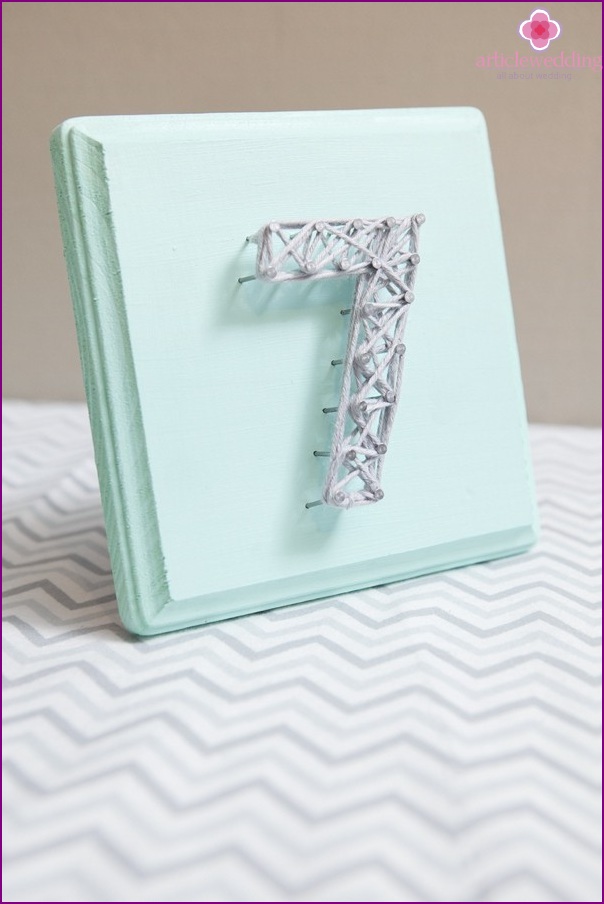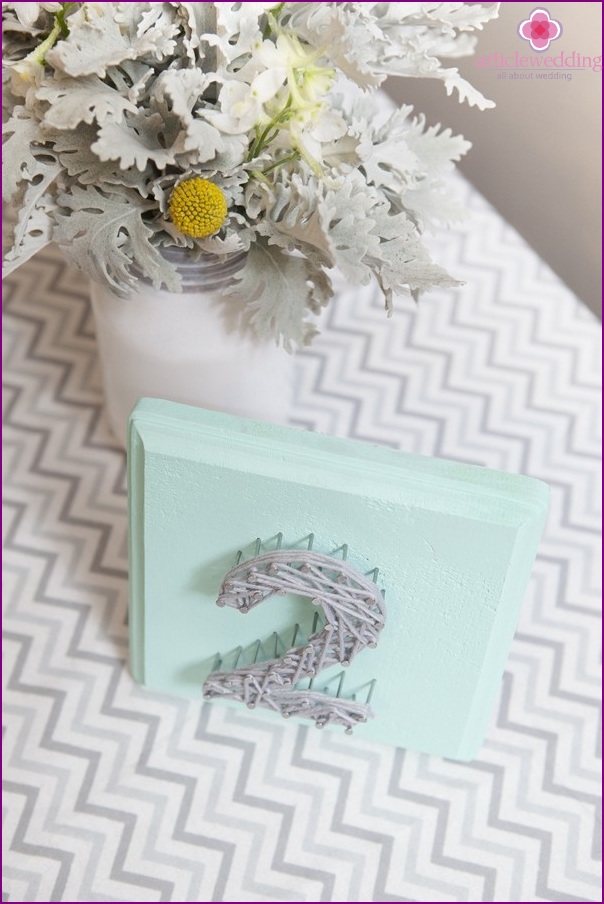 applications
Since modern marriage differcategory, and the decorative trinkets to be established in accordance with the chosen concept. Variants rooms for guest tables, you have learned to do today, www.articlewedding.com portal proposes to use within marriage in rustic style or celebration in the country.
If the idea of ​​thread and nails do not fit inyour celebration, then you can use the other options to create rooms. Taking the wooden plate and saw cut, it is possible to create a variety of interesting nomerkov for tables. More fantasize and try to create perfect! Enjoy your work!